Homey offices is the concept of applying to office space various typologies of materials, ambiances, or furniture that are more often associated to the home.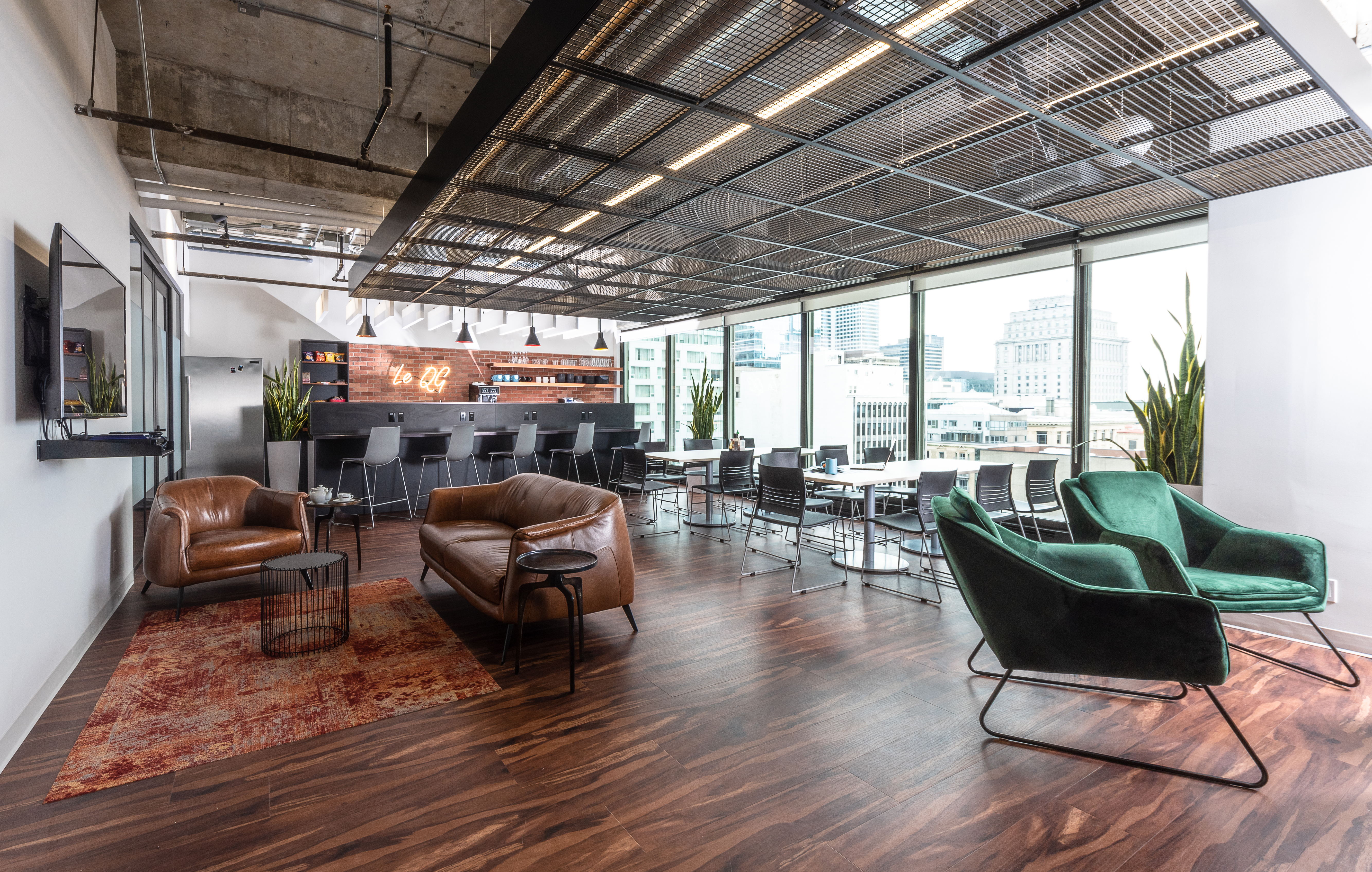 However, we believe the notion of homey office goes a lot further than adding some services to a space or sofas in a conference room. It is, first and foremost, the creation of work environments where the location, layout and planning, typologies of space, materiality, sound, visual and light conditions, as well as adjacent services, all come together and work in synergy with a work culture that's experienced from top to bottom by the employees. When all these conditions coexist, it is obviously an ideal setting to foster employee wellbeing as they find – in close proximity to their workspace (this can be both within their office, office building or the immediate neighborhood) – all the services necessary to their fulfillment.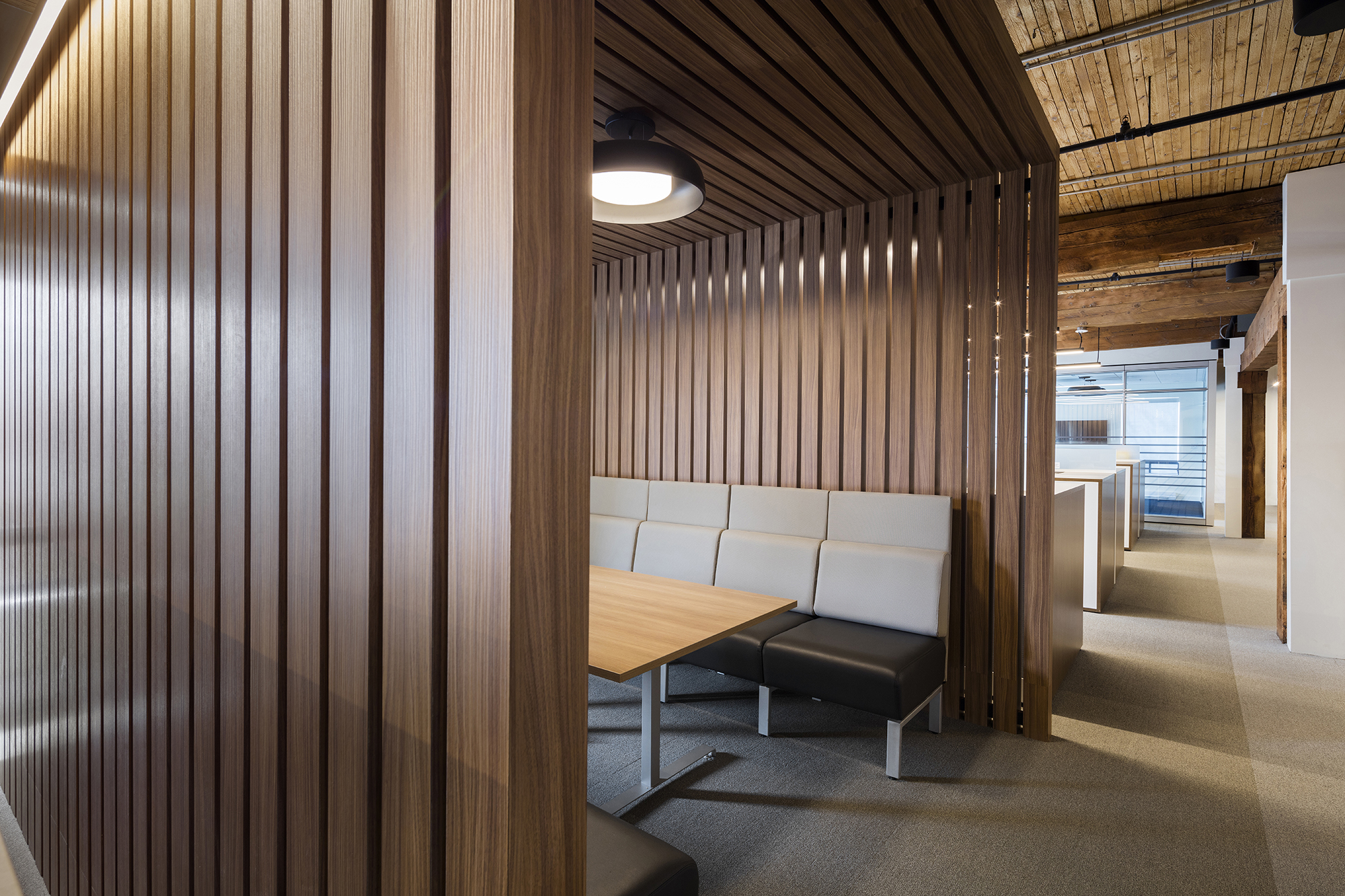 It is important to note that adjacent services that might be ideal for one company might have no effect whatsoever on a different company; it is very important to consider what type of home we're dealing with (in other words, what kind of company culture we're dealing with). The research and analysis work essential to properly identifying the personality and needs of a company is done by our designers, before the project even begins, through interview, codesign workshops with the employees, occupancy measurements, analysis of the various services available or missing, etc. A welcoming workspace – a word that's often associated to the homey office concept – certainly generates a feeling of ease and comfort with the users of the space, especially if they can feel that the space mirrors their needs and wants. The impact of space and ambiance is not negligible. The distinction we'd draw between an office space conceived within these criteria and a more conventional office has a lot more to do with personalizing the space so that it supports, responds to and helps generate the company culture.