Lunetterie Corbeil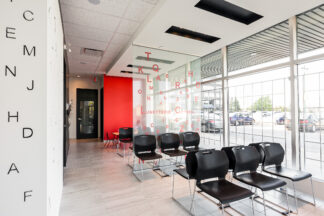 Lunetterie Corbeil is a well-known mom-and-pop shop in the Saint-Leonard neighborhood. The business brings together an eyewear store and an optician and optometrist clinic that serves kids and adults alike. Our mandate was to help the business with its relocation to a new space with street access. We modernized the spaces of what was previously a bank branch and rethought the volumetry of the building.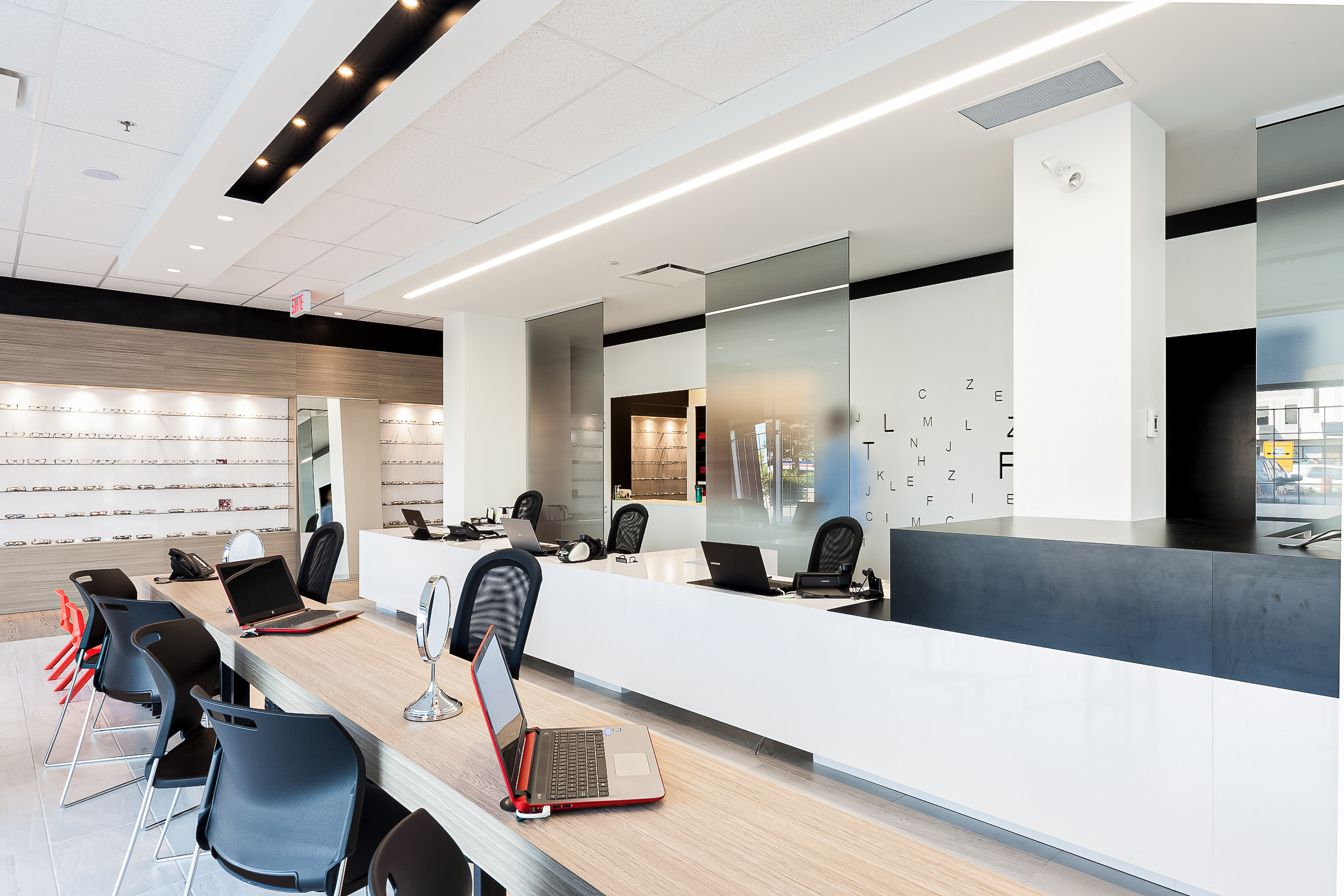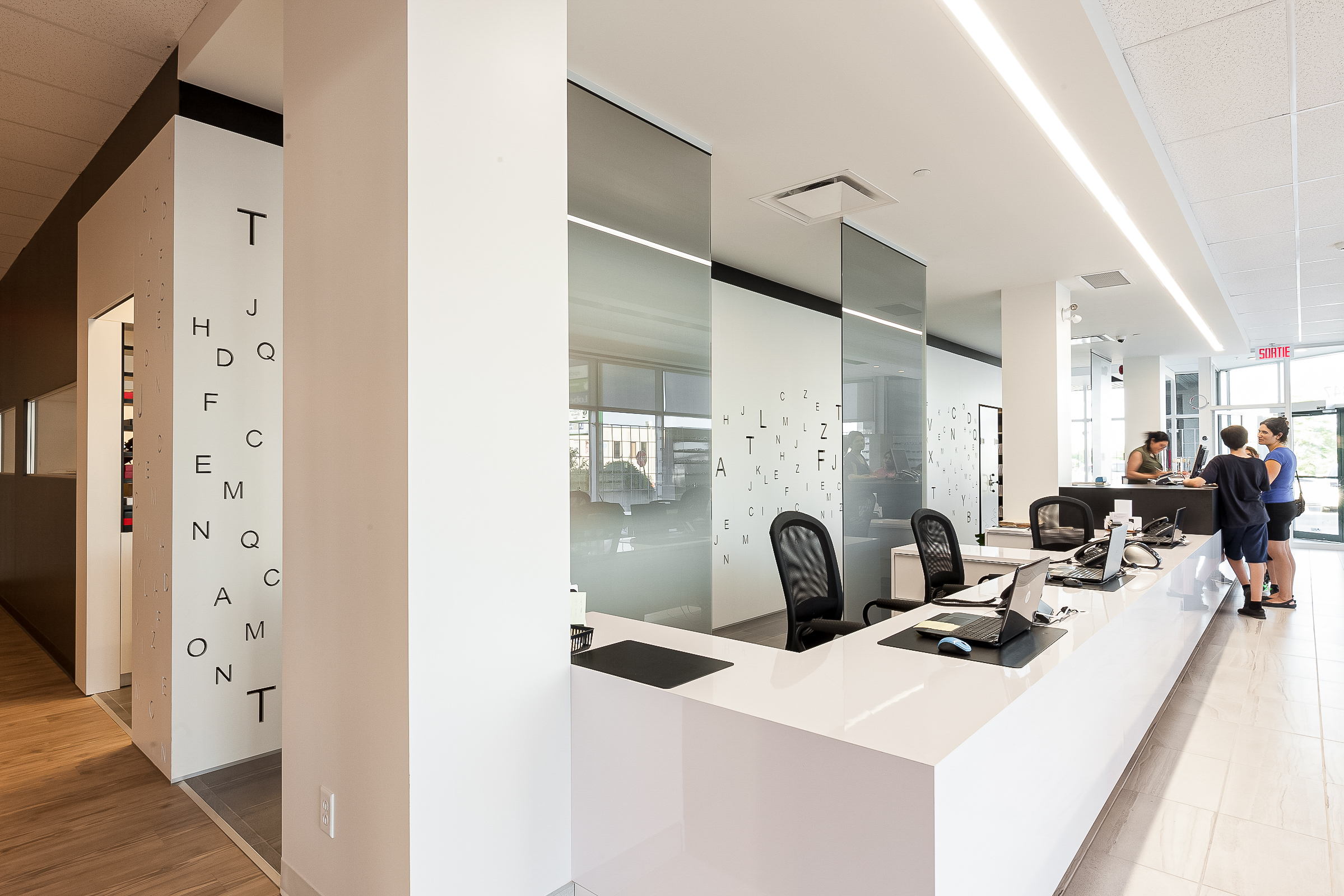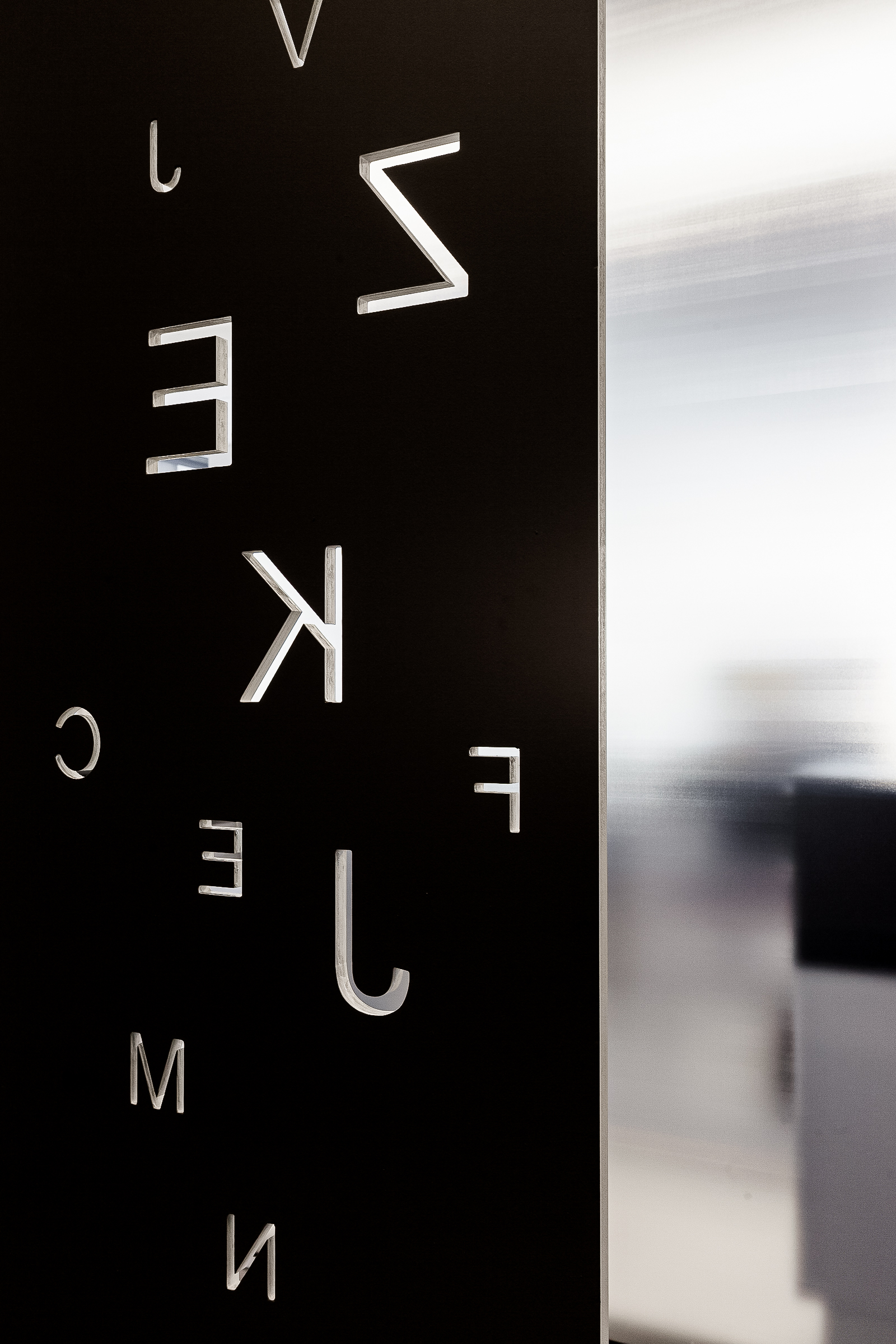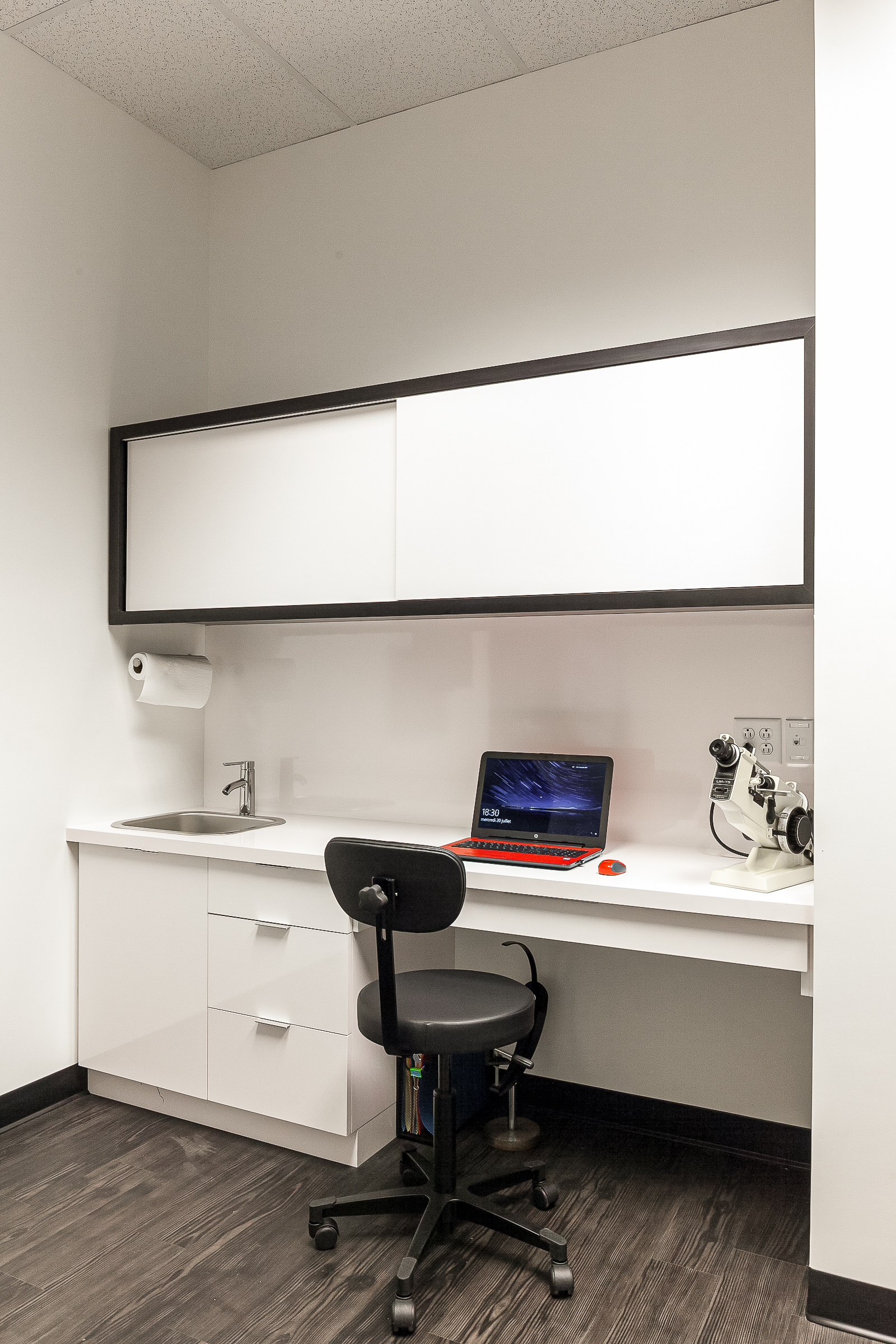 The needs of an optometry clinic are very specific in terms of space, particularly when it comes to designing the examination rooms. It is essential to be able to fully control luminosity in that space; we therefore opted to place the examination rooms in a central block to conserve luminosity and outdoor views for the circulation and waiting areas, as well as for the store and reception. These different zones were placed all around the core of the building, creating a very clear distinction between the commercial and clinic spaces.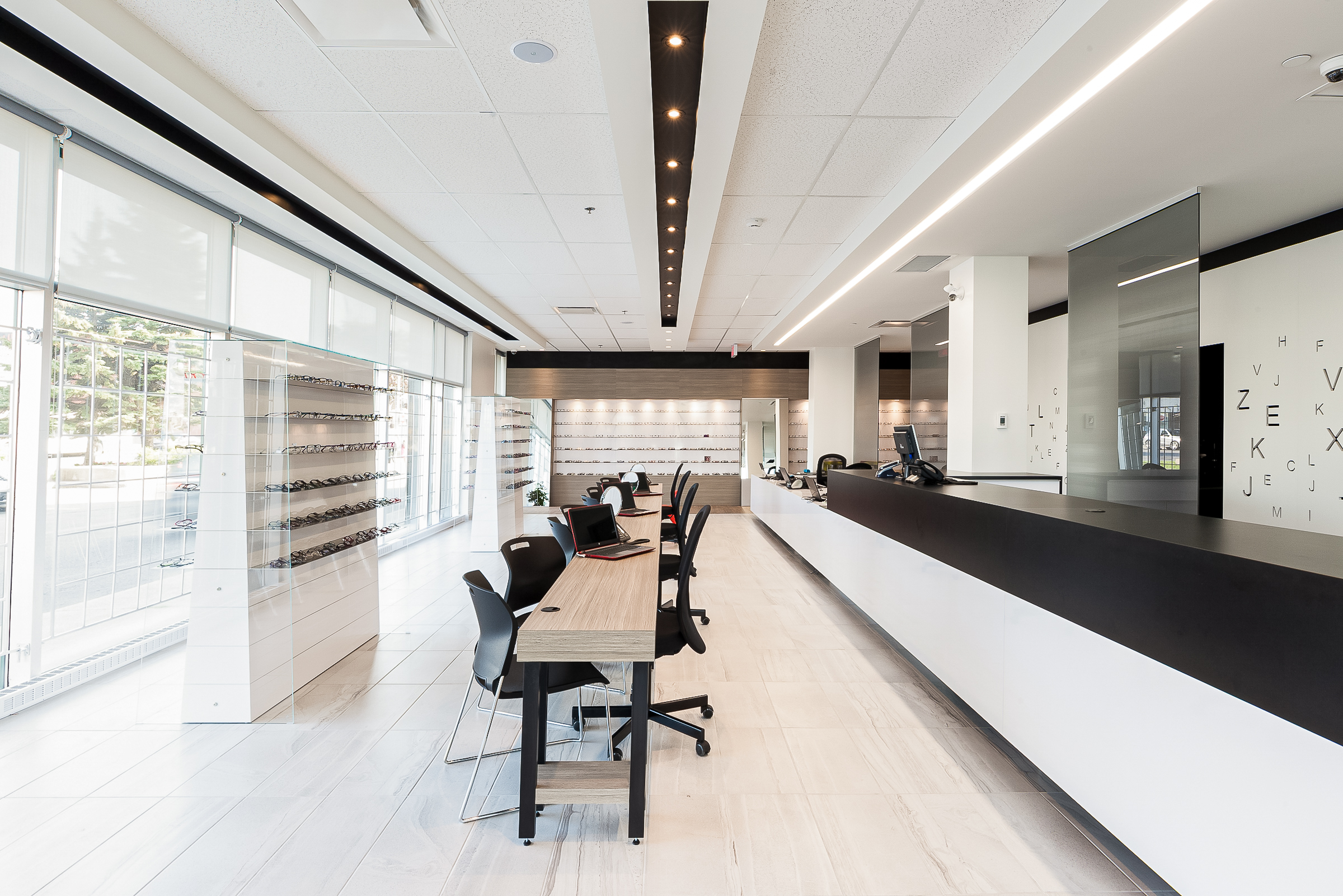 Because Lunetterie Corbeil has a varied customer base that includes children, we wanted to create zones just for them in the store and reception. Thanks to the use of colour, toys and furniture adapted for their size, the childrens' areas are adapted, personalized and easy to distinguish from the zones for adults.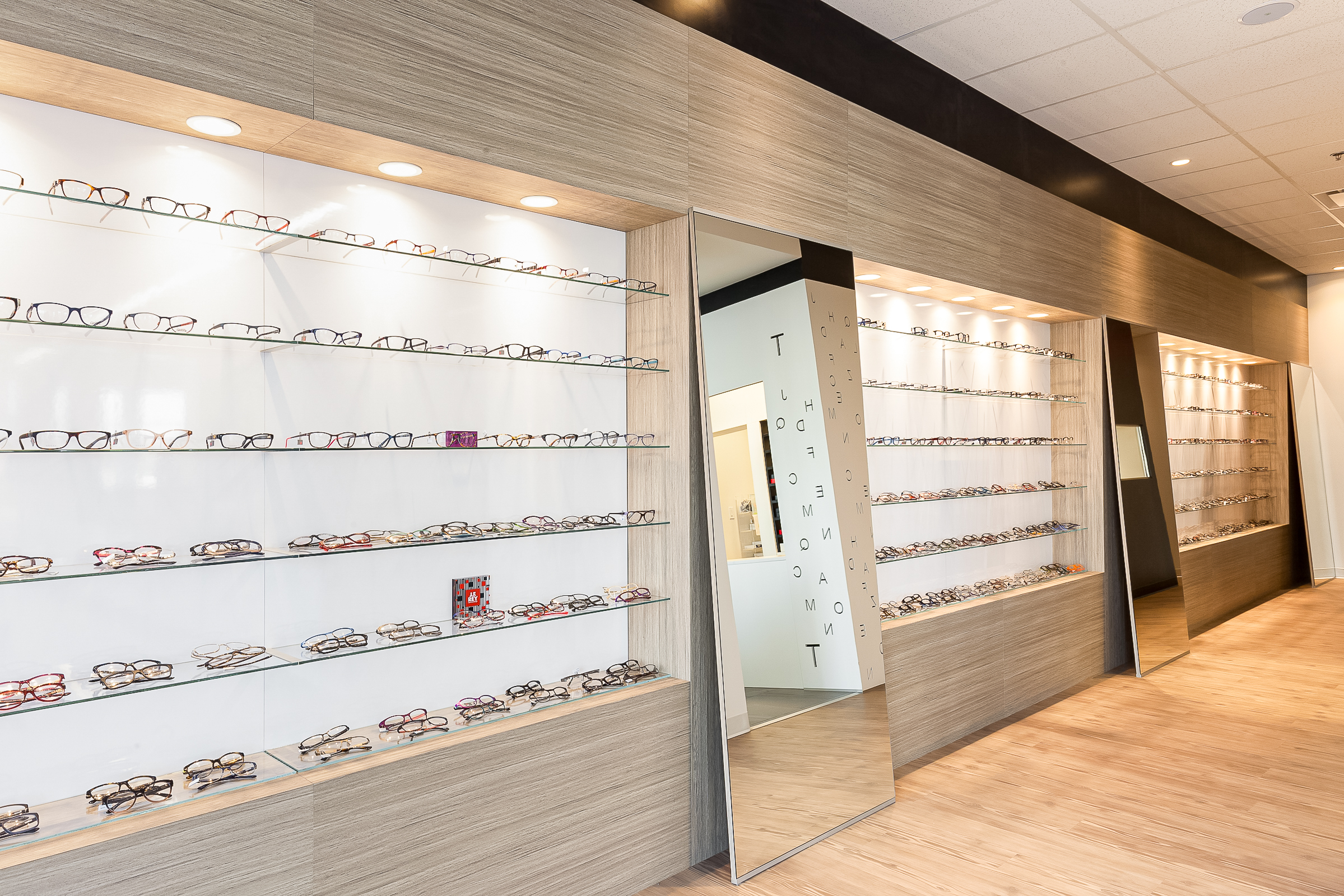 The eyewear store is an integral portion of the business. We studied the specific ergonomics for selling these types of products in order to optimize customer experience. We noticed that most traditional eyewear displays don't allow customers to see the frames from all angles. We therefore decided to custom-design brand new displays for Lunetterie Corbeil so that customers could see the frames from all angles without having to pull them out and manipulate them. The new displays were placed on both sides of the central tables, which are used for frame adjustments with the optometrists.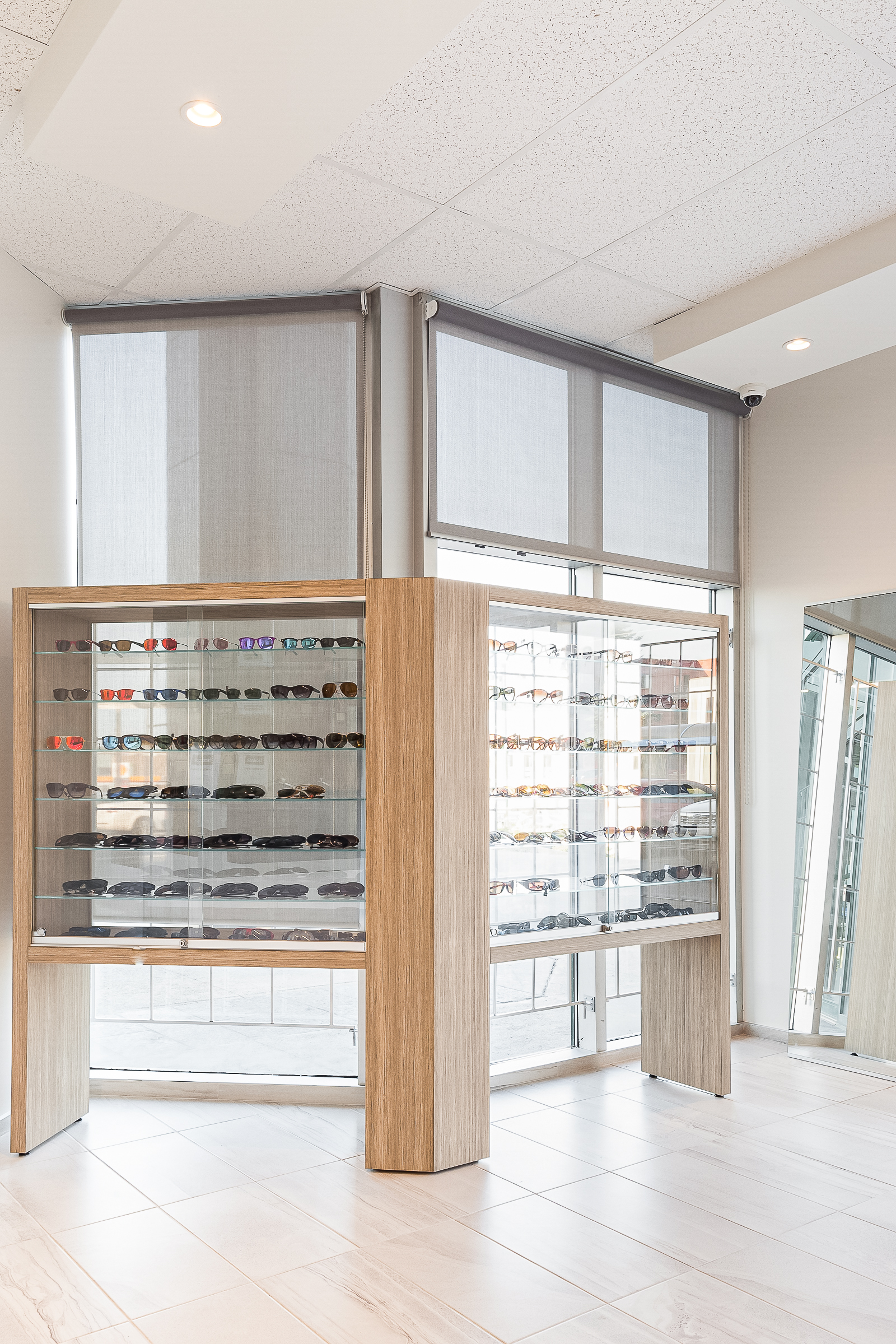 Client

Lunetterie Corbeil
Type of business

Commercial/Clinic
Typology

Commercial
Project Surface Area

4000 sq. ft.
Global budget

$350 000
Location

Montreal
Completion Year

2016
Photographer

Immophoto