Index Design Conferences: Office Space
On November 30, 2020, our partner Lucie Ladouceur participated to one of Index Design's conference, part of a series about the future of public spaces. This specific conference pertained to the future of office space, and Lucie got to share her vision for the future: freedom, flexibility and hybridity.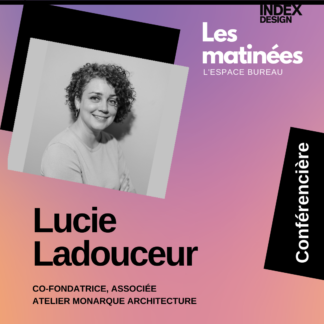 At work from anywhere
How can office space better reflect our new ways of working? What kind of ecosystem would make it easier to work from the office, from the home or from tertiary spaces? As life-work balance seems more fragile than ever, three experts attempt to imagine what the new normal will be for the office space.