Monster Closet Games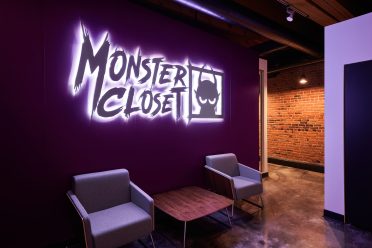 Monster Closet Games is an independent video game company that wished to create a space adapted to the domain of game creation, as well as their branding.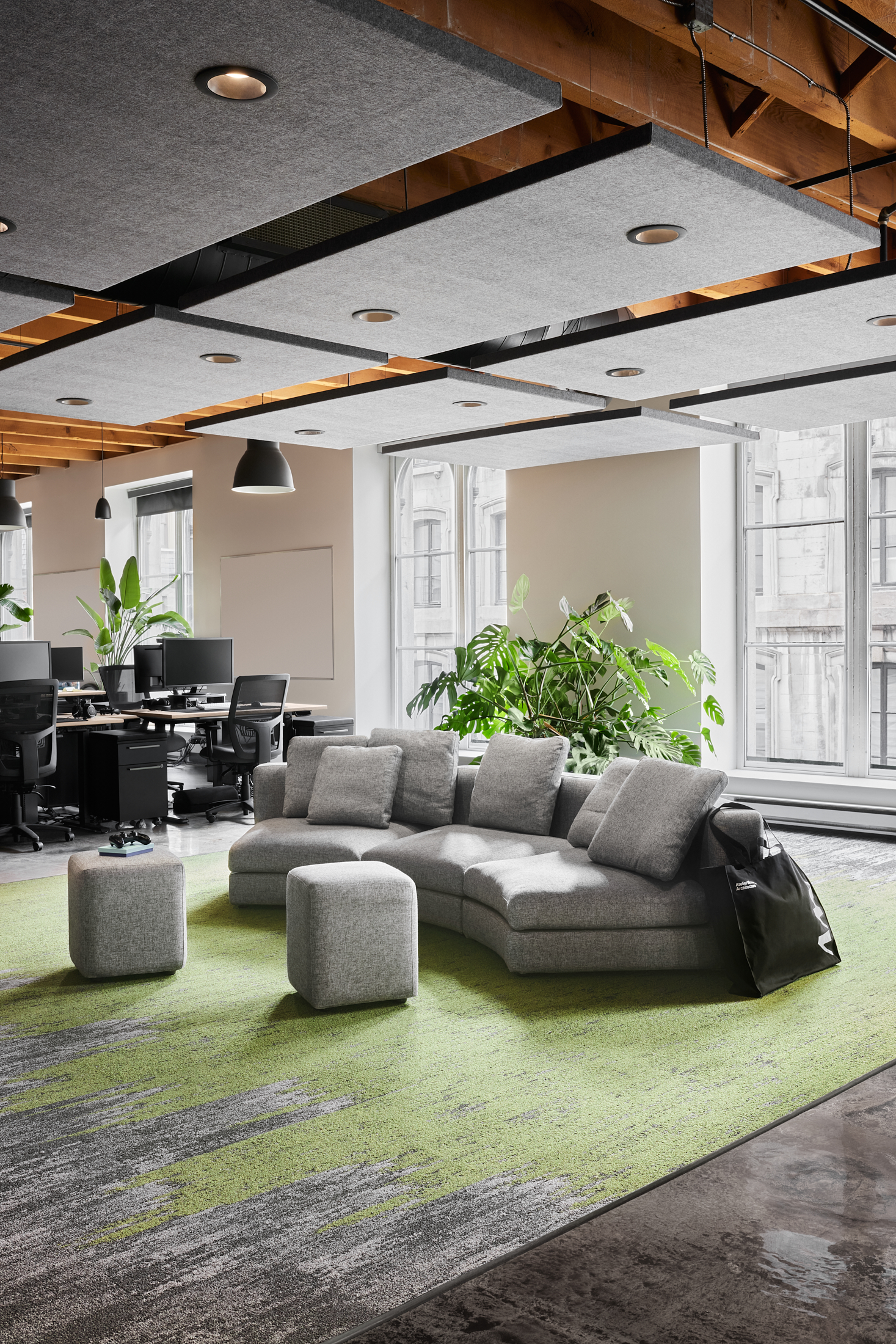 Located in the Old Montreal, with its century-old brick and historic cachet, our approach is based on the respect of the original architecture while integrating modern and functional elements. A uniform treatment of space creates visual harmony, showcasing the building's unique features while providing a contemporary environment conducive to creativity.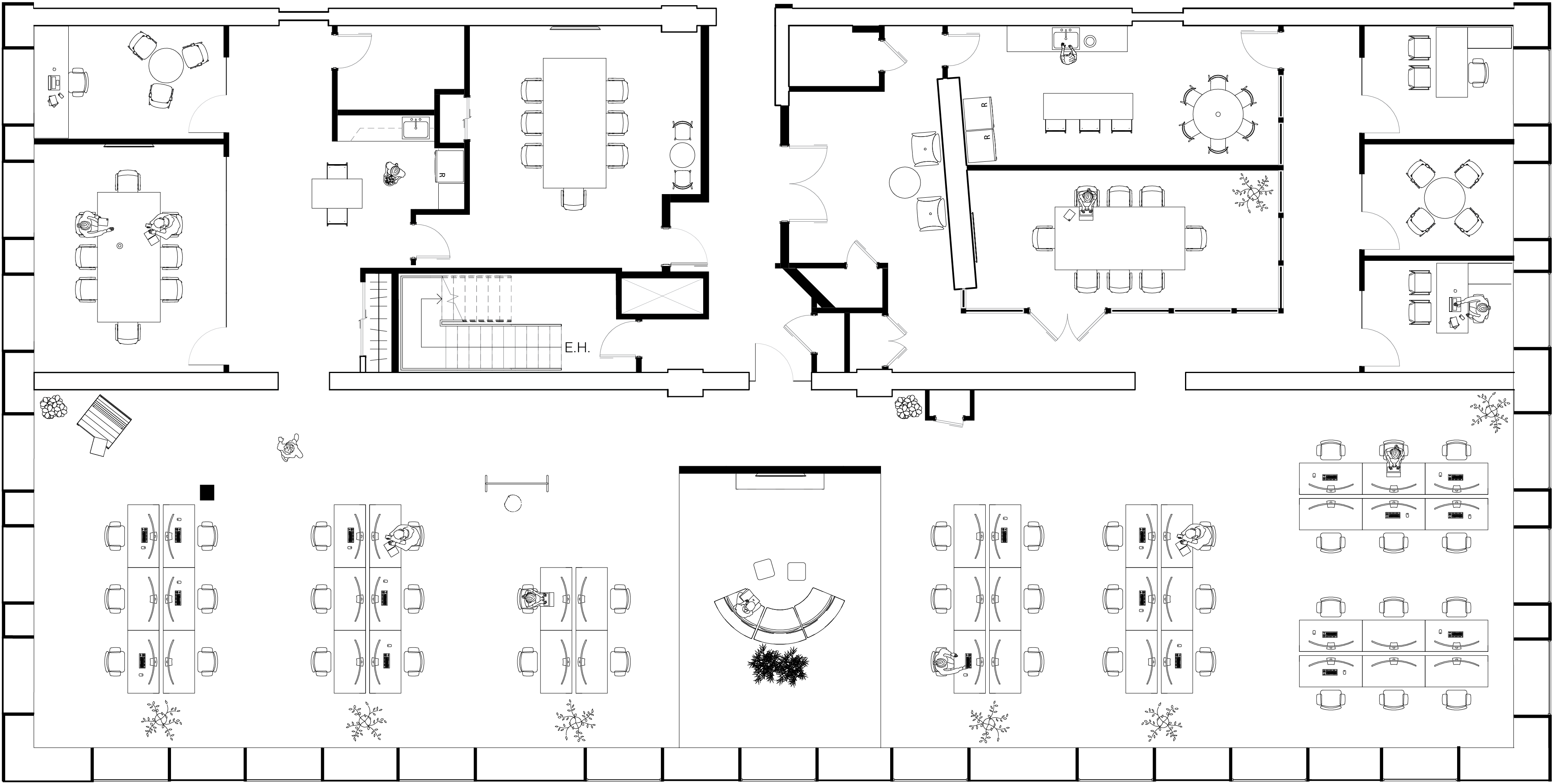 At the heart of the project is a central space dividing the open area in two sections, thus improving acoustics, & designed to create an open area that promotes collaboration and communication among team members. The workspaces are designed for a subdued atmosphere, with carefully studied lighting to create an atmosphere conducive to concentration and allowing optimal visualization of details on screen.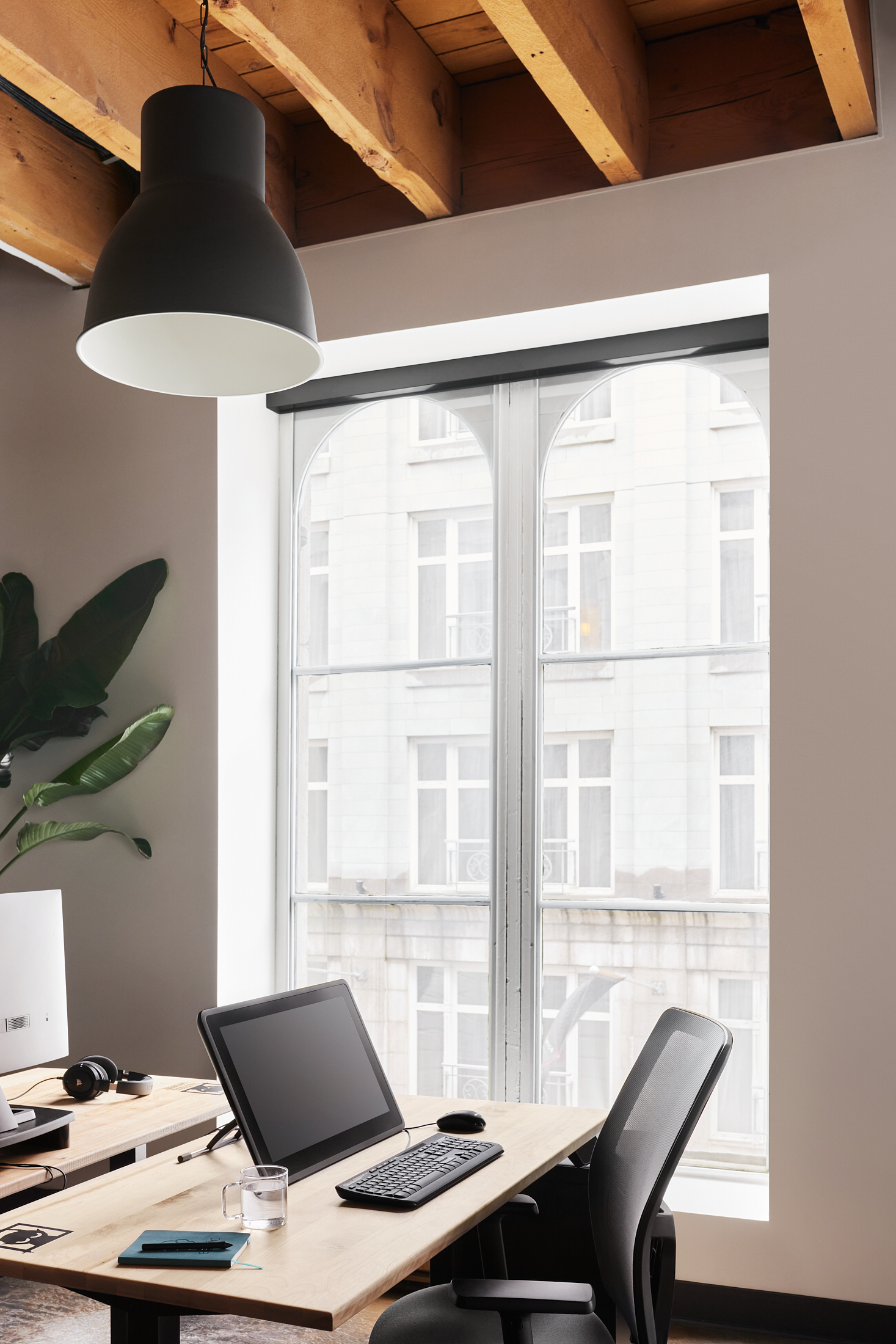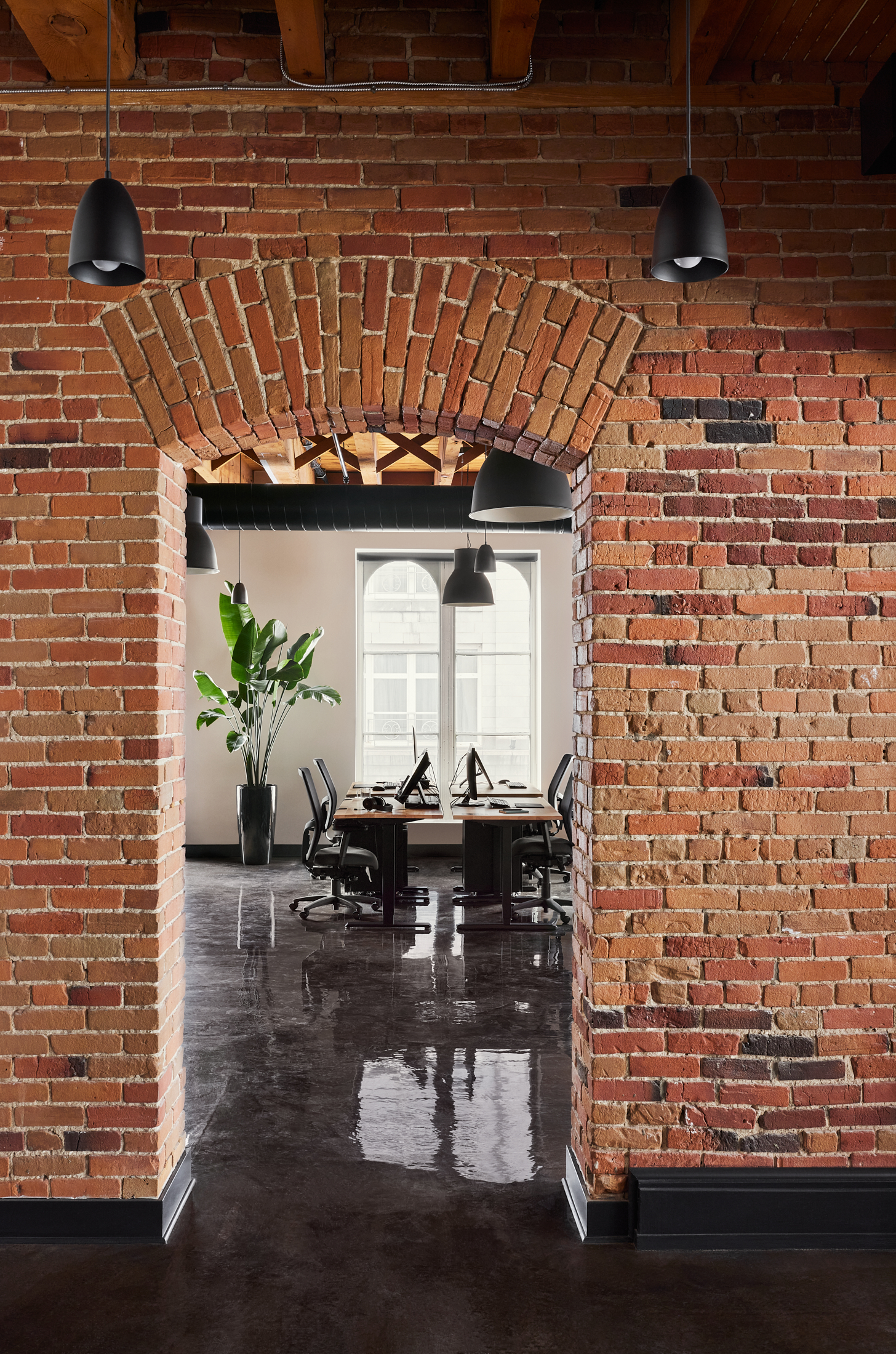 Although the main work area is open, access to common areas is provided to support the needs of the team, offering relaxation areas, informal meeting places and spaces for reflection to foster innovation.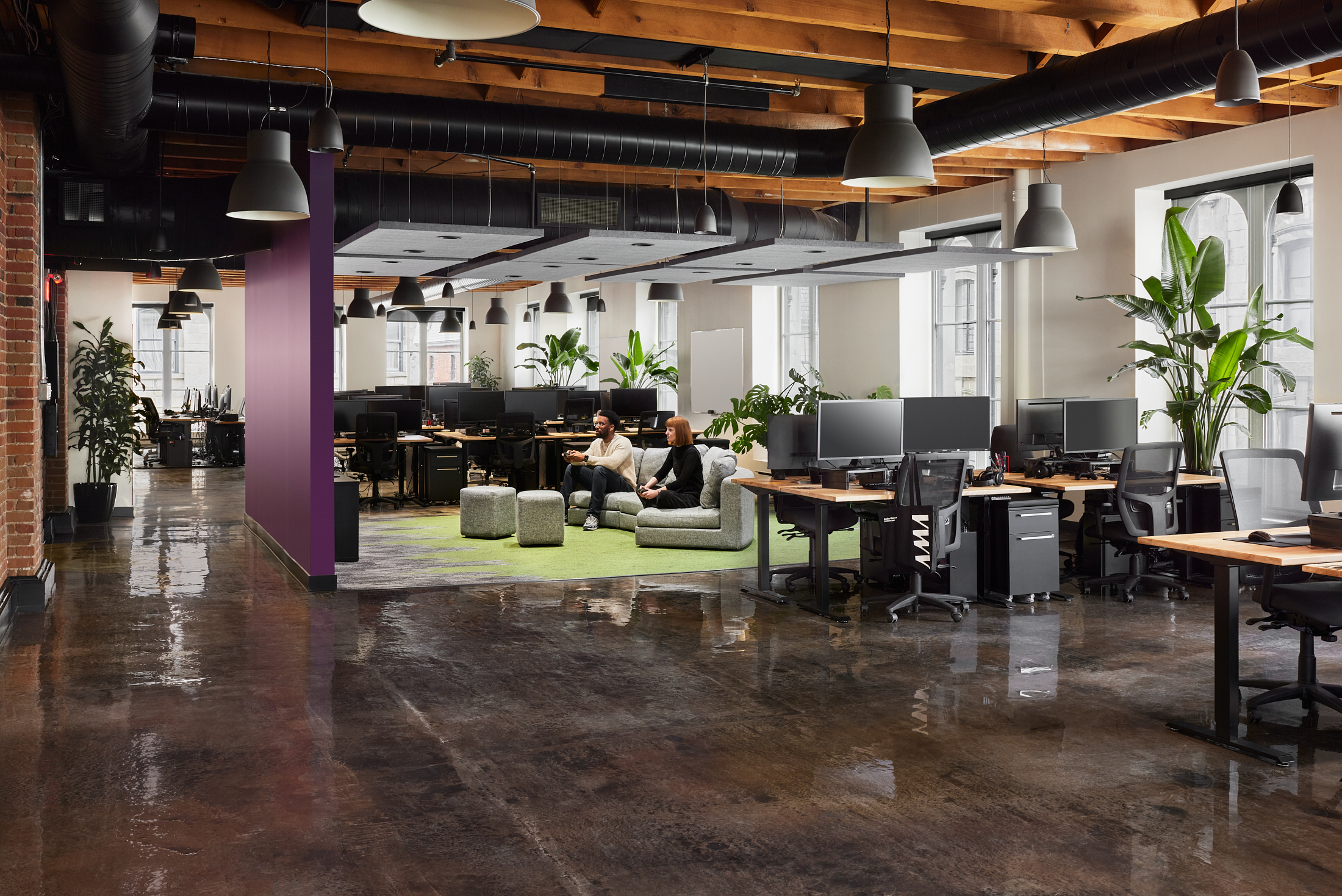 In sum, our Monster Closet Games redevelopment offers a unique blend of historic charm, contemporary design and functionality. It is a space where creativity can flourish, where ideas can be born and where talents can collaborate in an inspiring setting.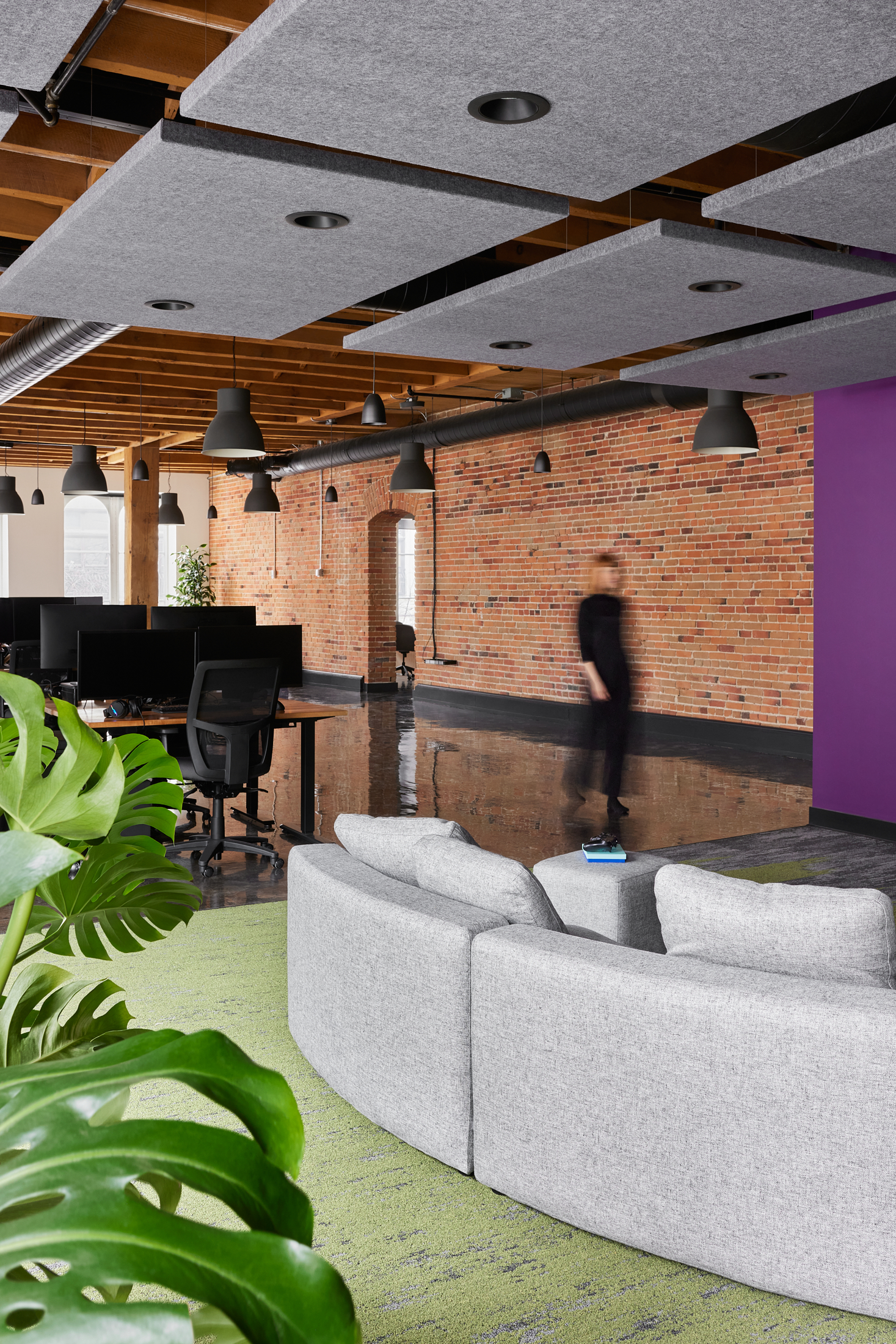 Client

Monster Closet Games
Type of business

Video games
Typology

Corporate
Project Surface Area

6 200 sq.ft
Global budget

Undisclosed
Collaborators

Montarville - Gestion + Construction
Location

Montreal
Completion Year

2022
Photographer

Annie Fafard