CAE – Client Experience Locally and Internationally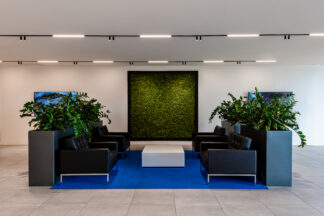 In a work environment such as CAE's, it is important that data protection, an essential business criterion, be insured through high-level IT security and control of the comings and goings of all employees on site.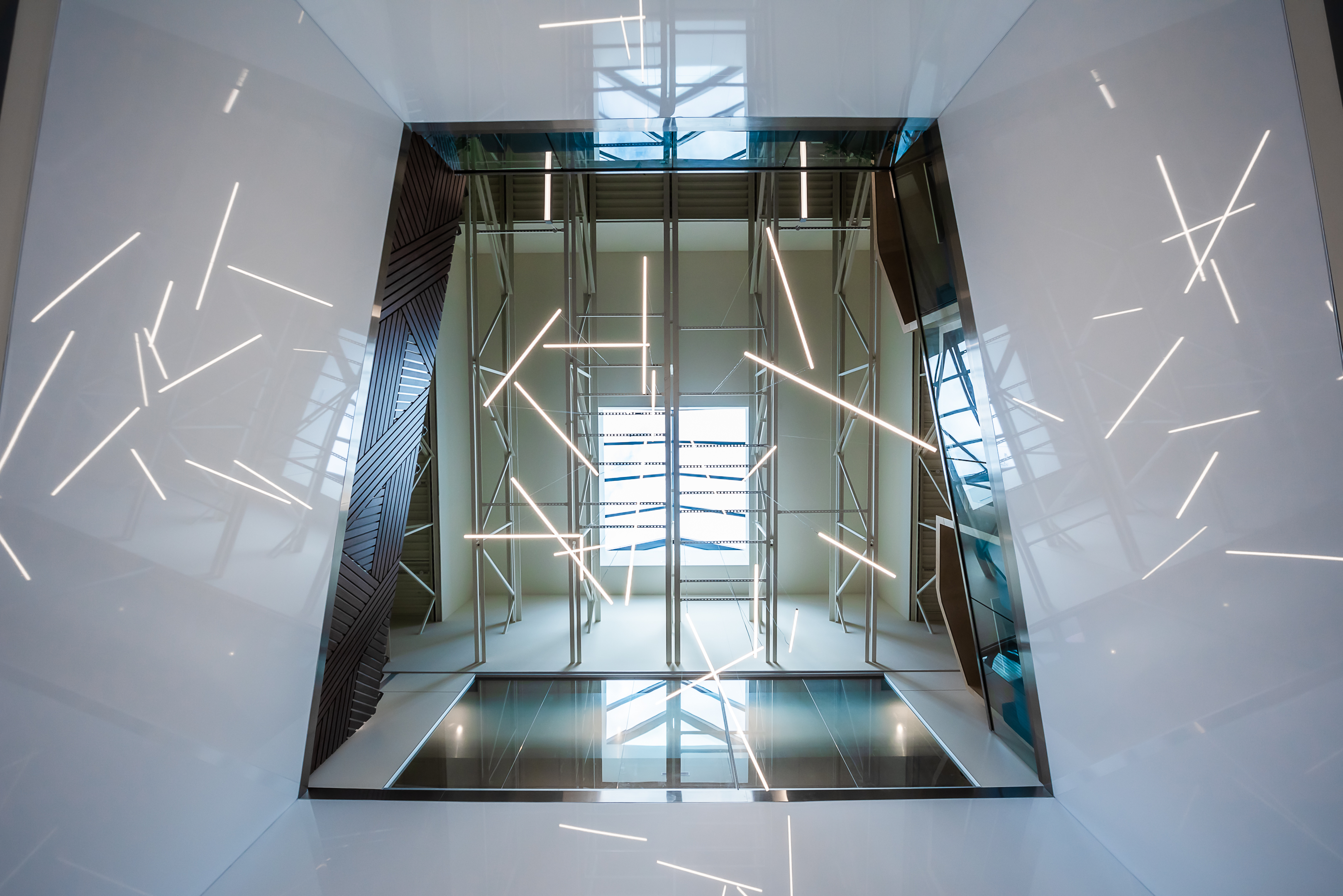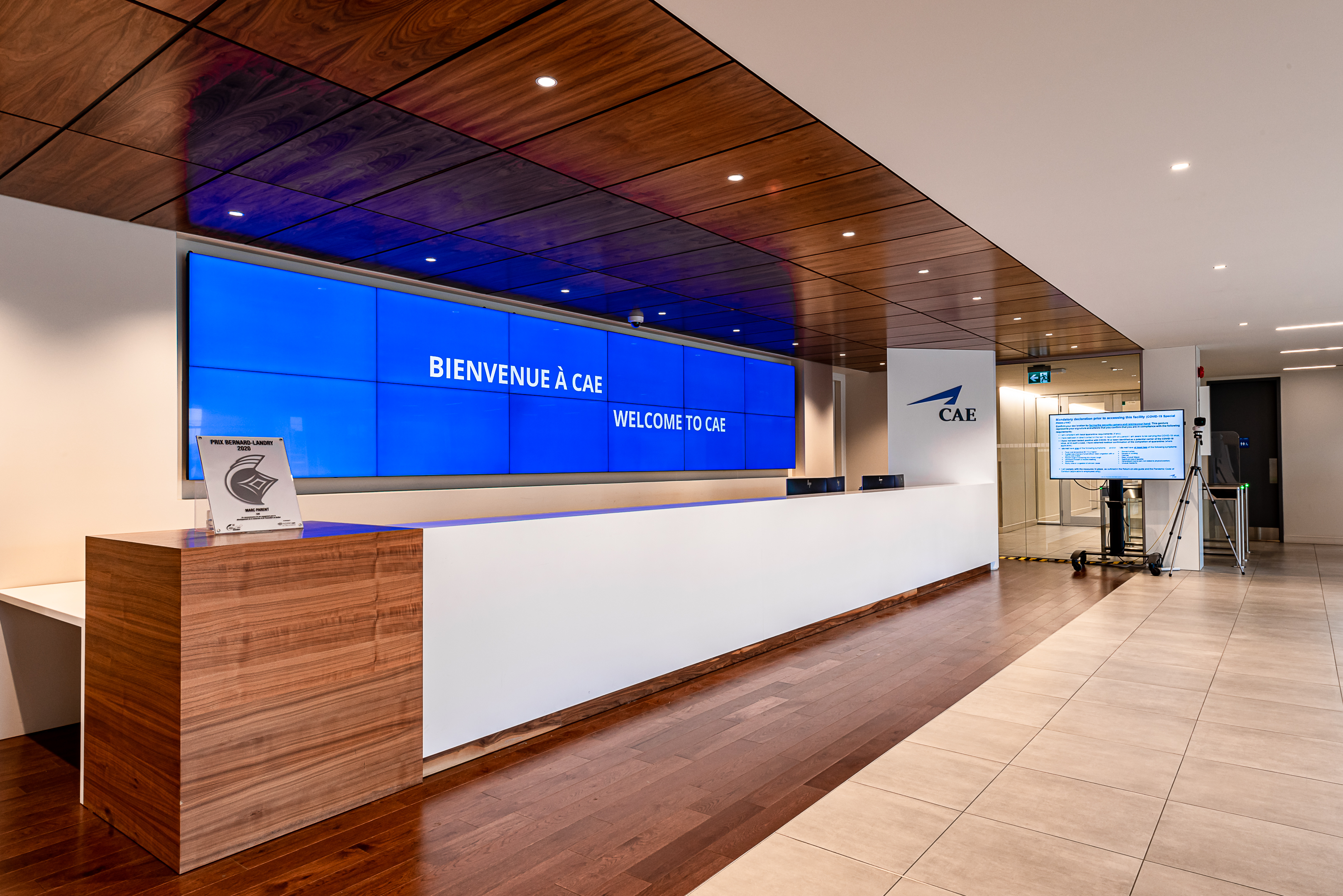 We however also had to consider the building's free-access areas where circulation is denser, less controlled, and primarily reserved to the use of CAE's clients and visitors. Notably, pilots that come to the headquarters for training purposes, diplomatic community, government representatives, services providers or individuals being interviewed for a job all have to pass through these areas, day in and day out, and in volumes that resemble that of the traffic in an airport.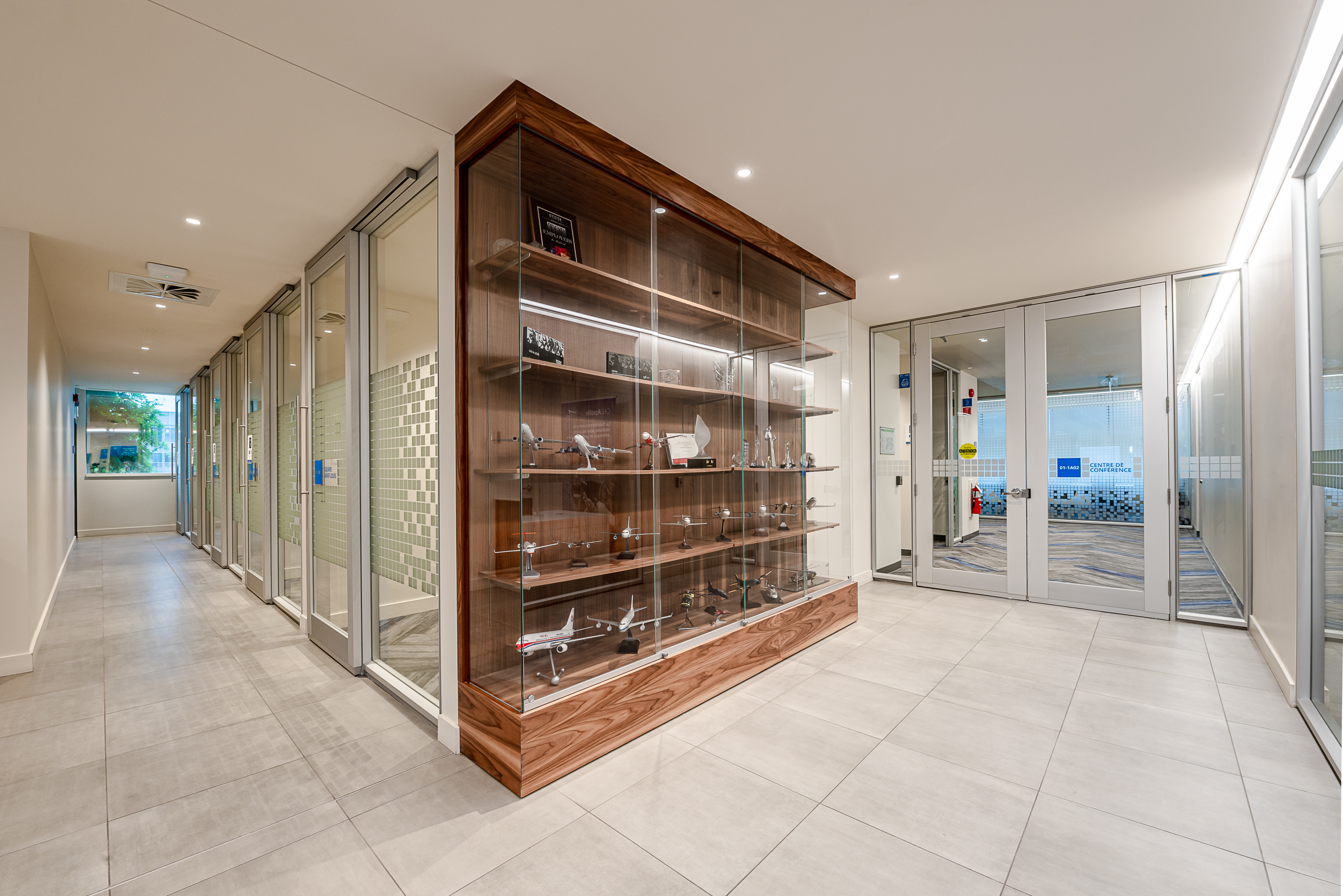 These zones include the main reception lobby, the conference center, interview rooms, showrooms as well as the training center. These spaces also happen to be a wonderful entry point to discover the company's brand image, values, employees, technology, projects, and accomplishments. These interlocked areas boast numerous screens, innovative products designed by the company throughout its rich history, its implication in the industry as well as its discreet signature, which is a symbol of quality-assurance.
The CAE brand is synonymous with leading-edge technology: the environment was completely transformed to embody these values of quality, durability and innovation, which drive all the company's activities. Natural materials such as walnut and stone were used to represent the stability and longevity of the company, harmoniously paired with stainless steel and white laminates that evoke technology, innovation, and light. Without being ostentatious, the noble materials selected for these zones confer an atmosphere of quality and stability.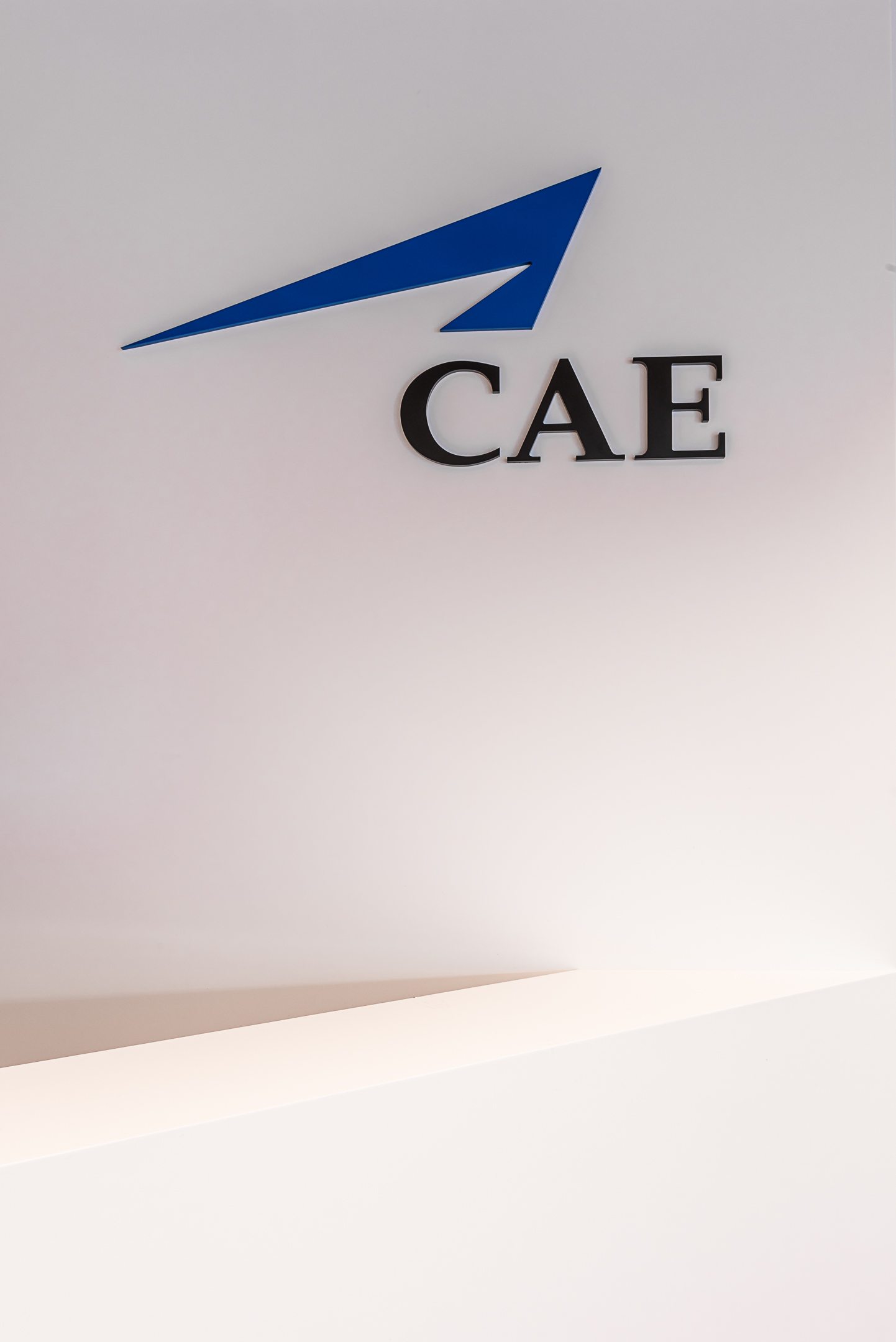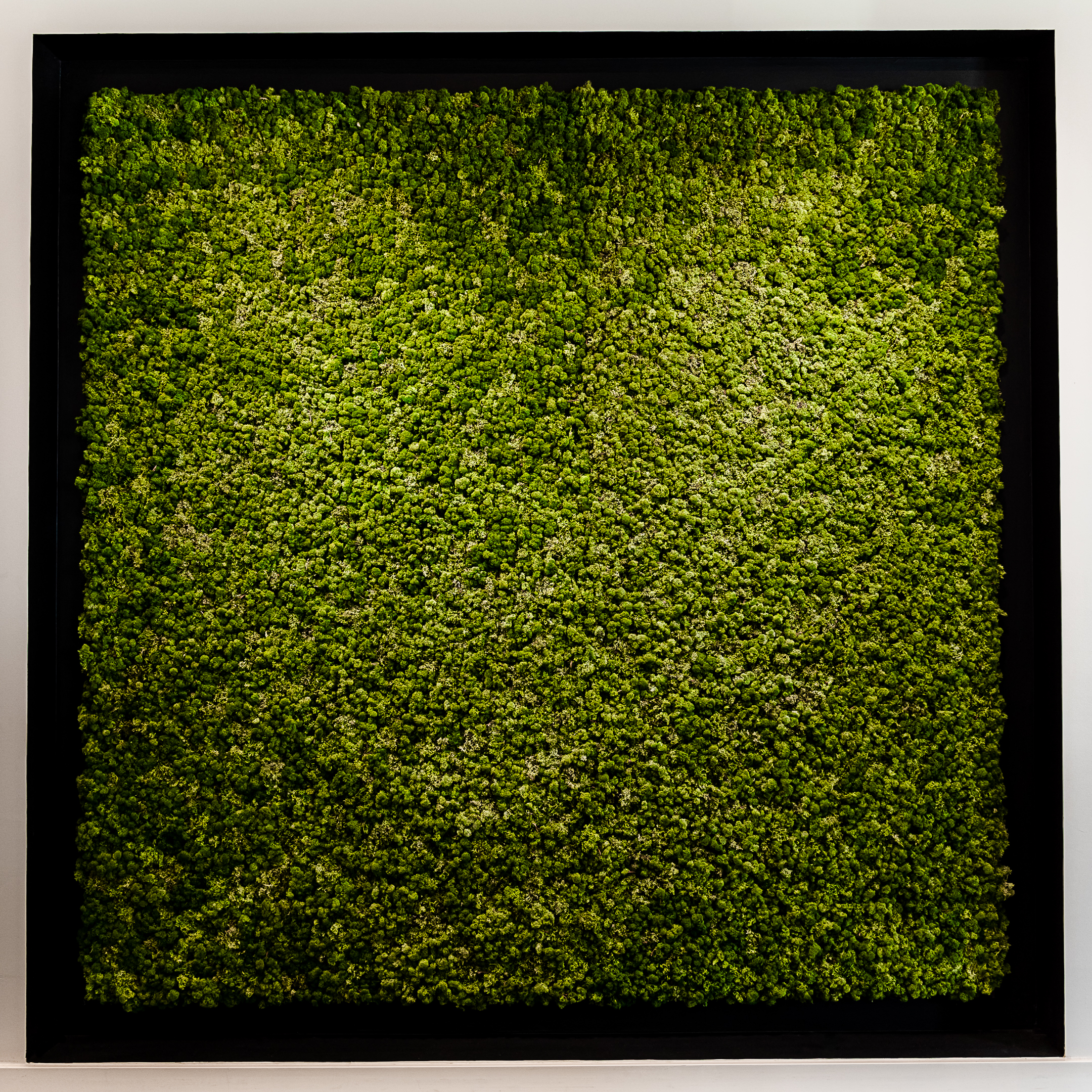 Most of CAE's clients are visiting from abroad. The spaces designed to welcome them were treated with the same considerations as a sophisticated airport lounge with all the associated comforts: storage space for luggage, comfortable lounge seating equipped with multiple charging stations for phones, tablets, and laptops, multiple refreshment and rest areas as well as small rooms that can host spontaneous meetings or a private call.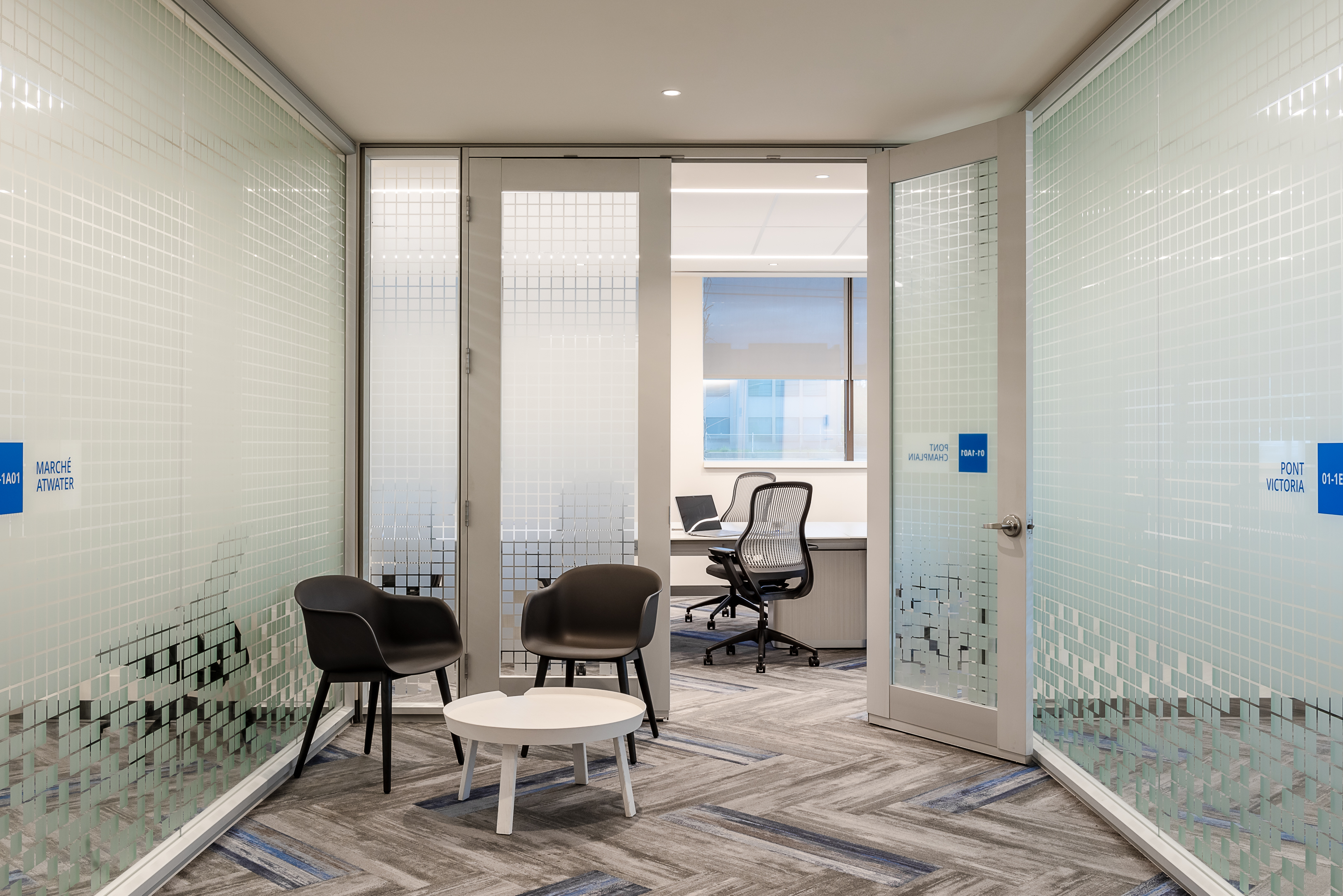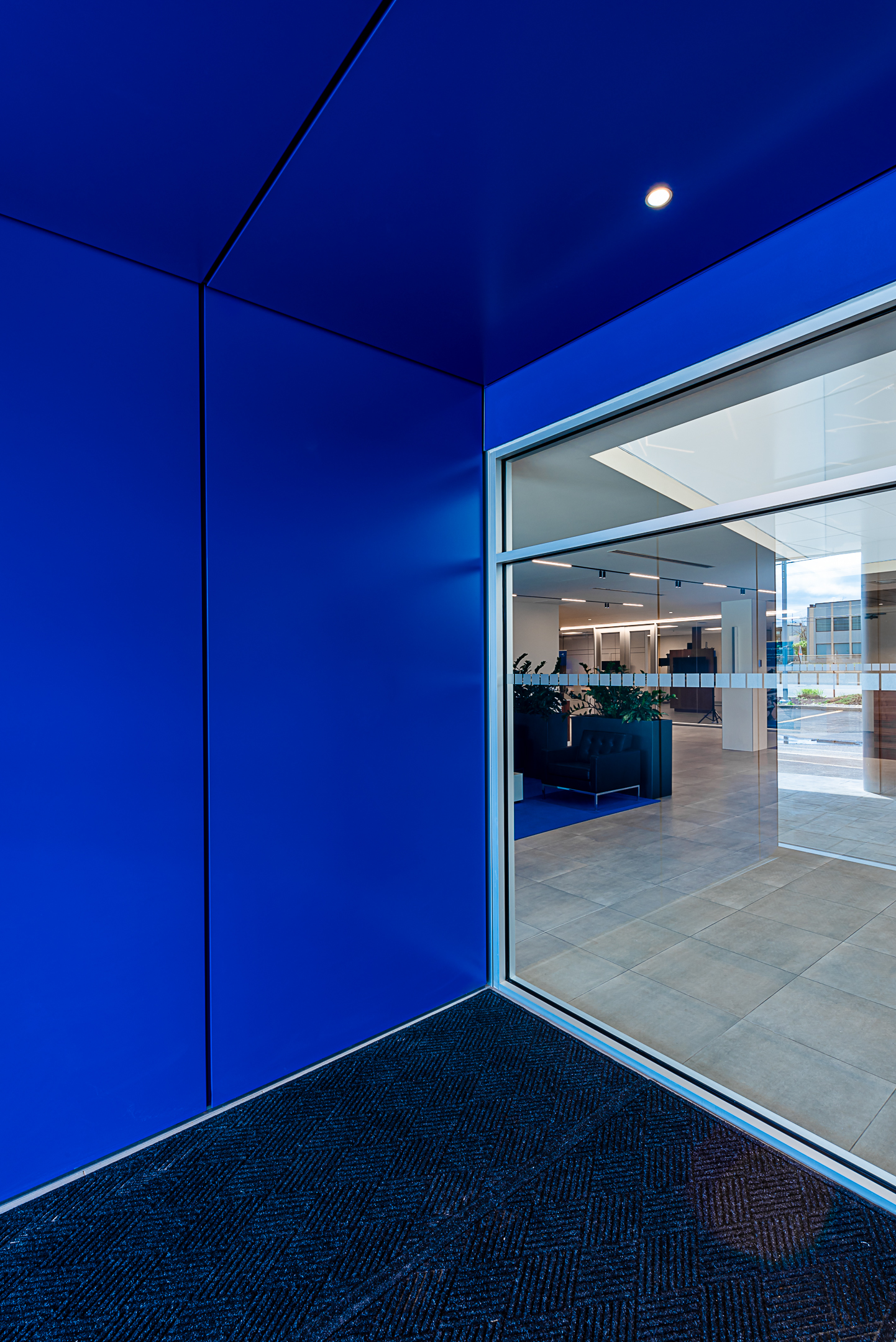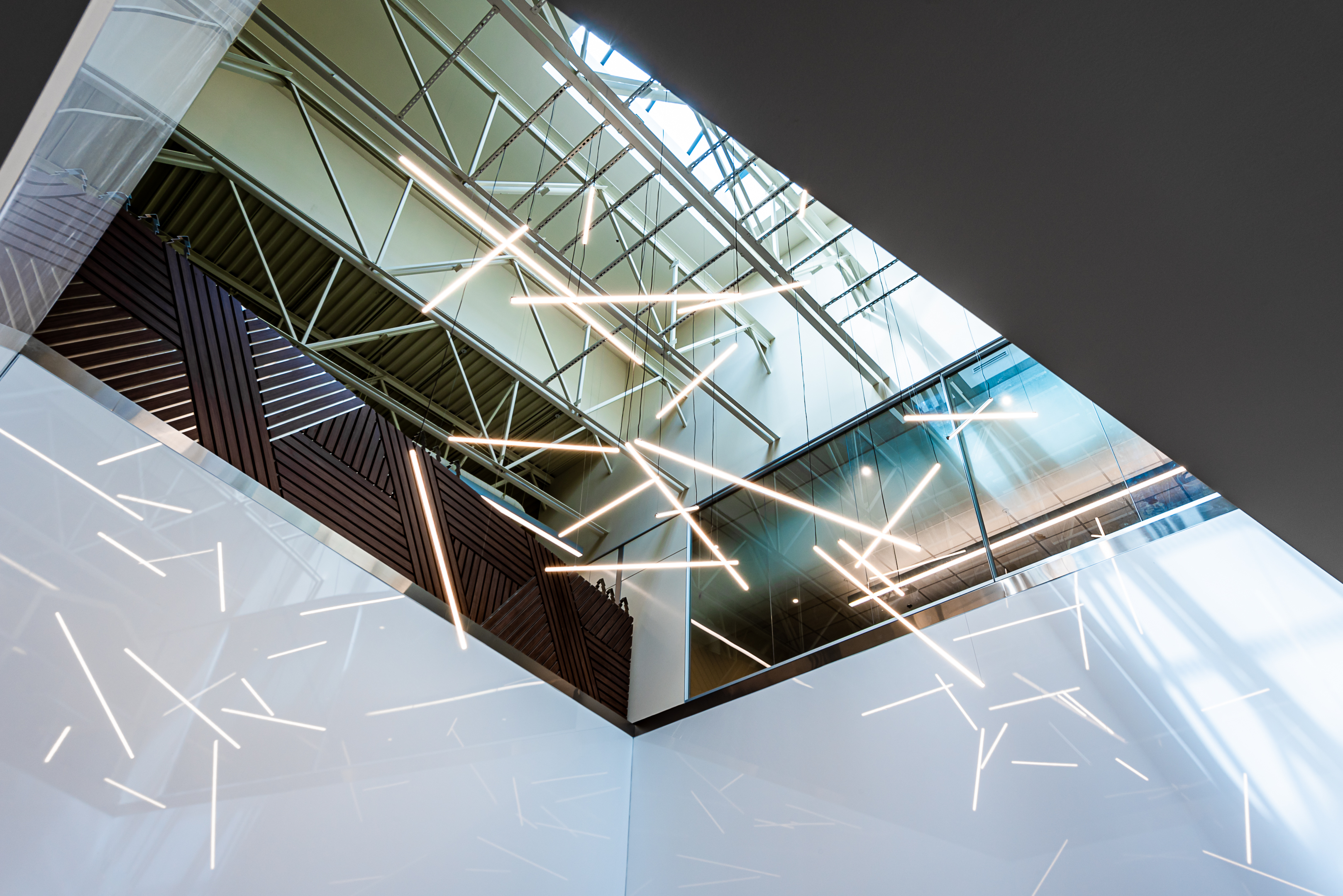 To adhere to ONE CAE's brand image, the standards developed for the Montreal headquarters — the layouts and materials, colours, and signage systems — are being deployed internationally in all other sites occupied by the company. The goal is to enable clients to experience the brand, which maintains its ideals of strength, stability, and reassurance in a standardized manner. We are involved in the renovation of existing sites and collaborate closely with local teams to guide them in their application of the new brand standards. To this day, we have supported the implementation of the standards in CAE's Gatwick (London), Minneapolis, Toronto, Dallas, Amsterdam, Abu Dhabi and Kuala Lumpur hubs.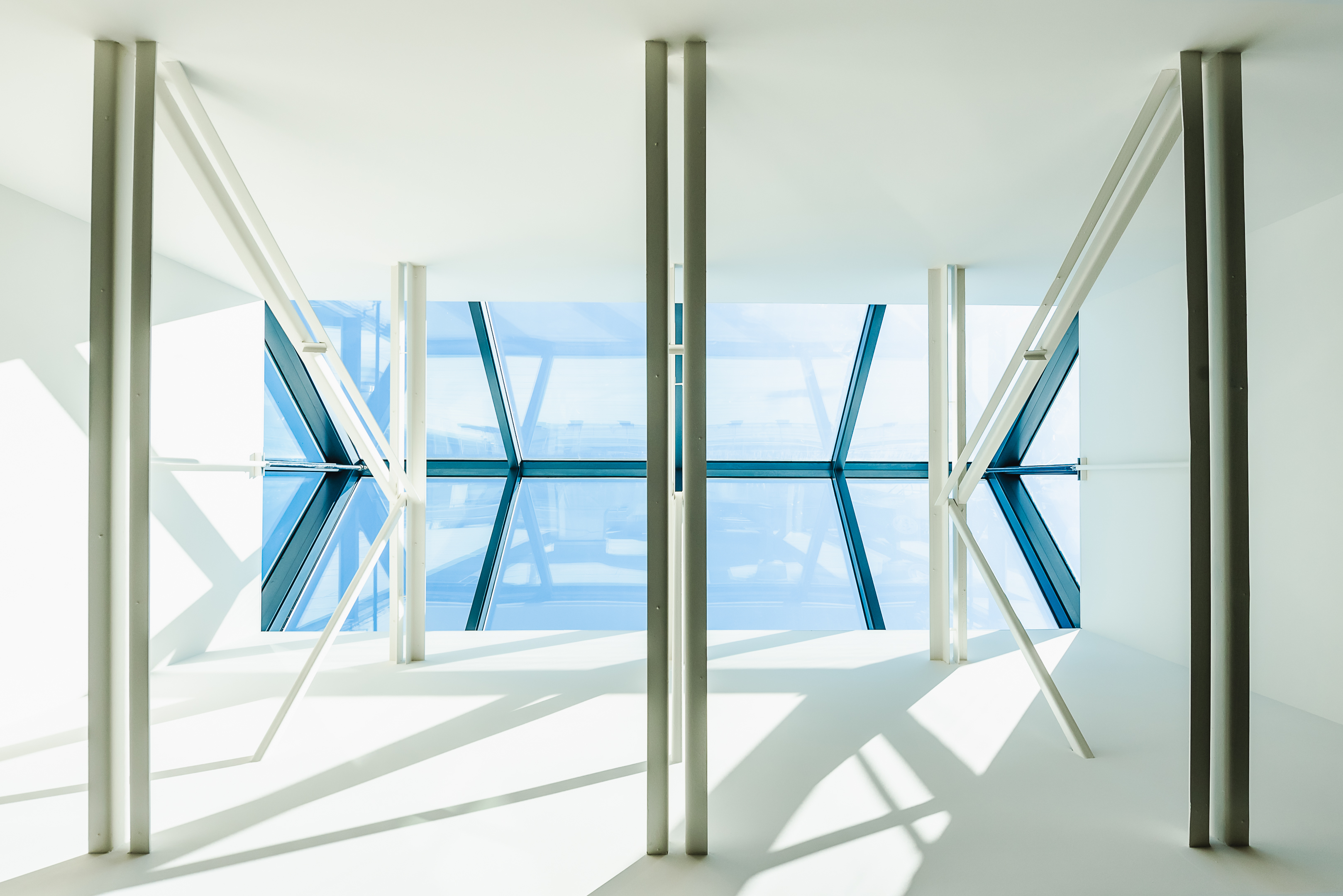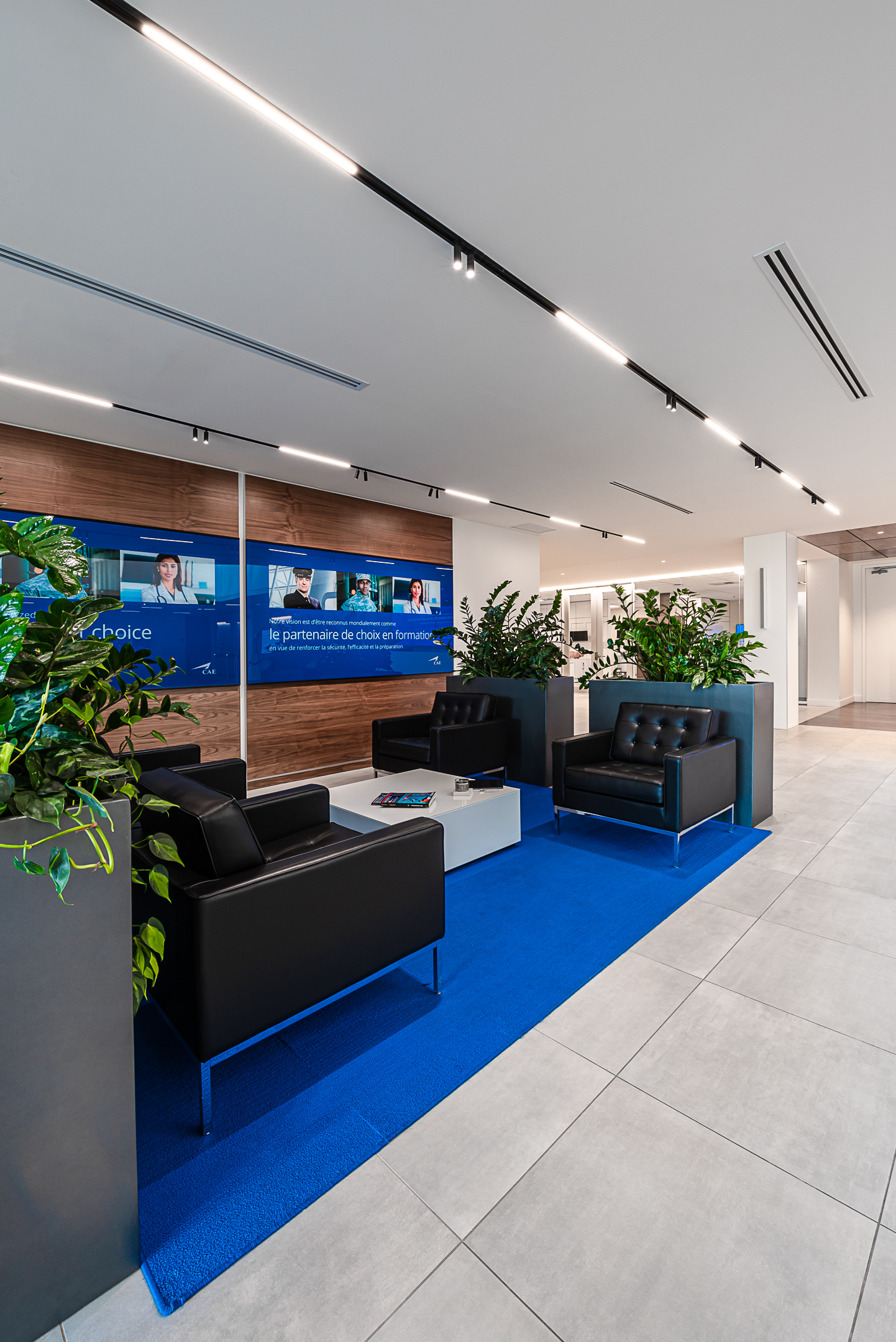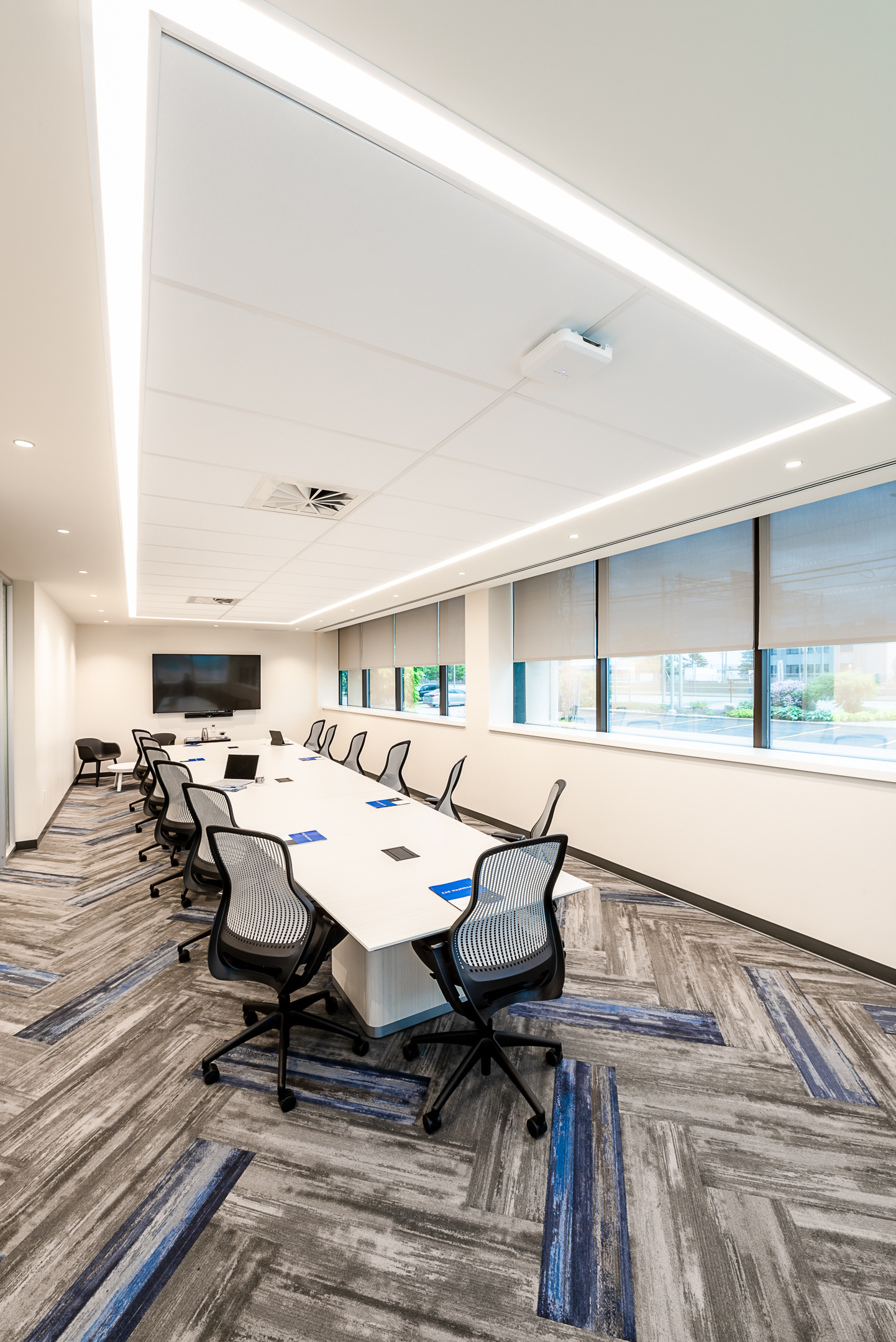 Client

CAE
Type of business

Training/Simulation
Typology

Corporate/Industrial
Project Surface Area

25 500 sq. ft.
Collaborators

LEM Experts-Conseil
Burovision
Blondin Fortin et Associés
BCA
Location

Montreal
Completion Year

ongoing
Photographer

JALQ Photography