Jean Coutu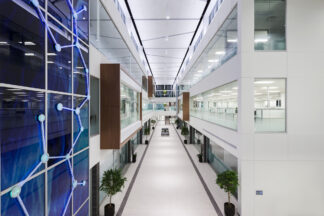 Our mandate unfolded in a context where Groupe Jean Coutu was bringing all its administrative services under a single roof comprising of large office spaces, a sports centre, a daycare and an automated distribution centre. The previous offices, spread out in multiple locations, were dark, closed-off and not very functional; they had very little to offer in terms of "we space" and were insufficient to accommodate the company's growth. The project's keywords were functionality, collaboration, openness, and light.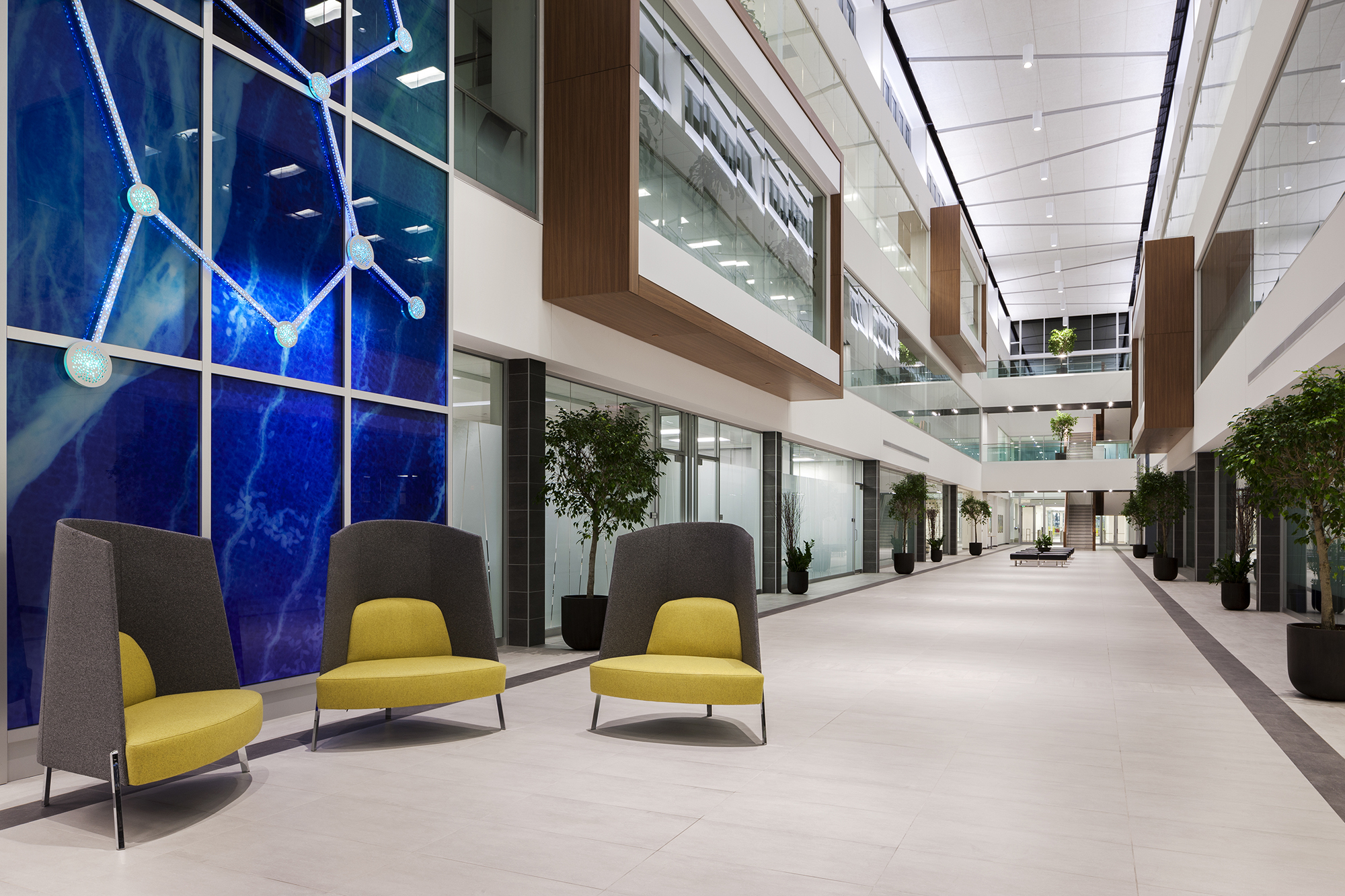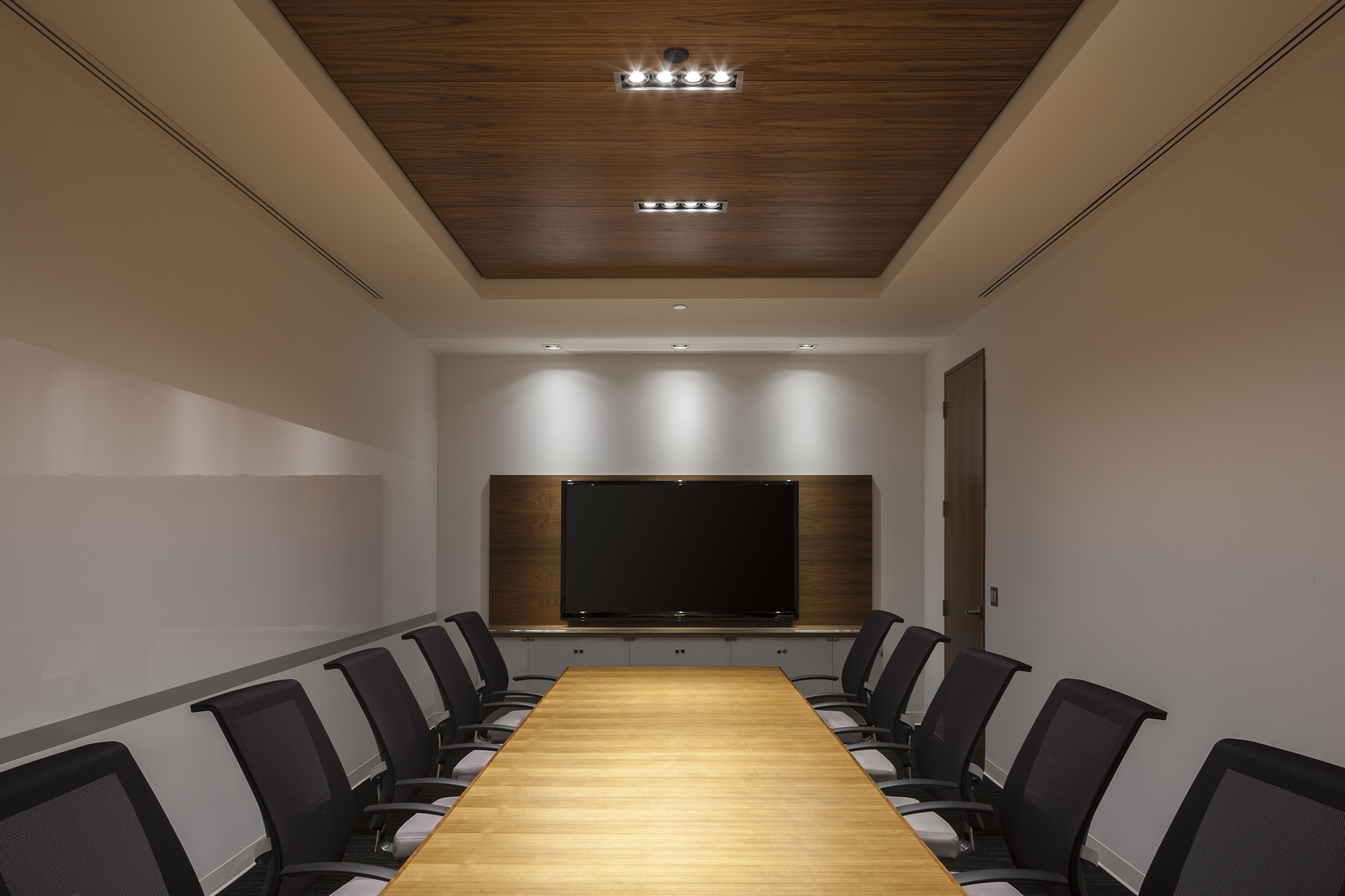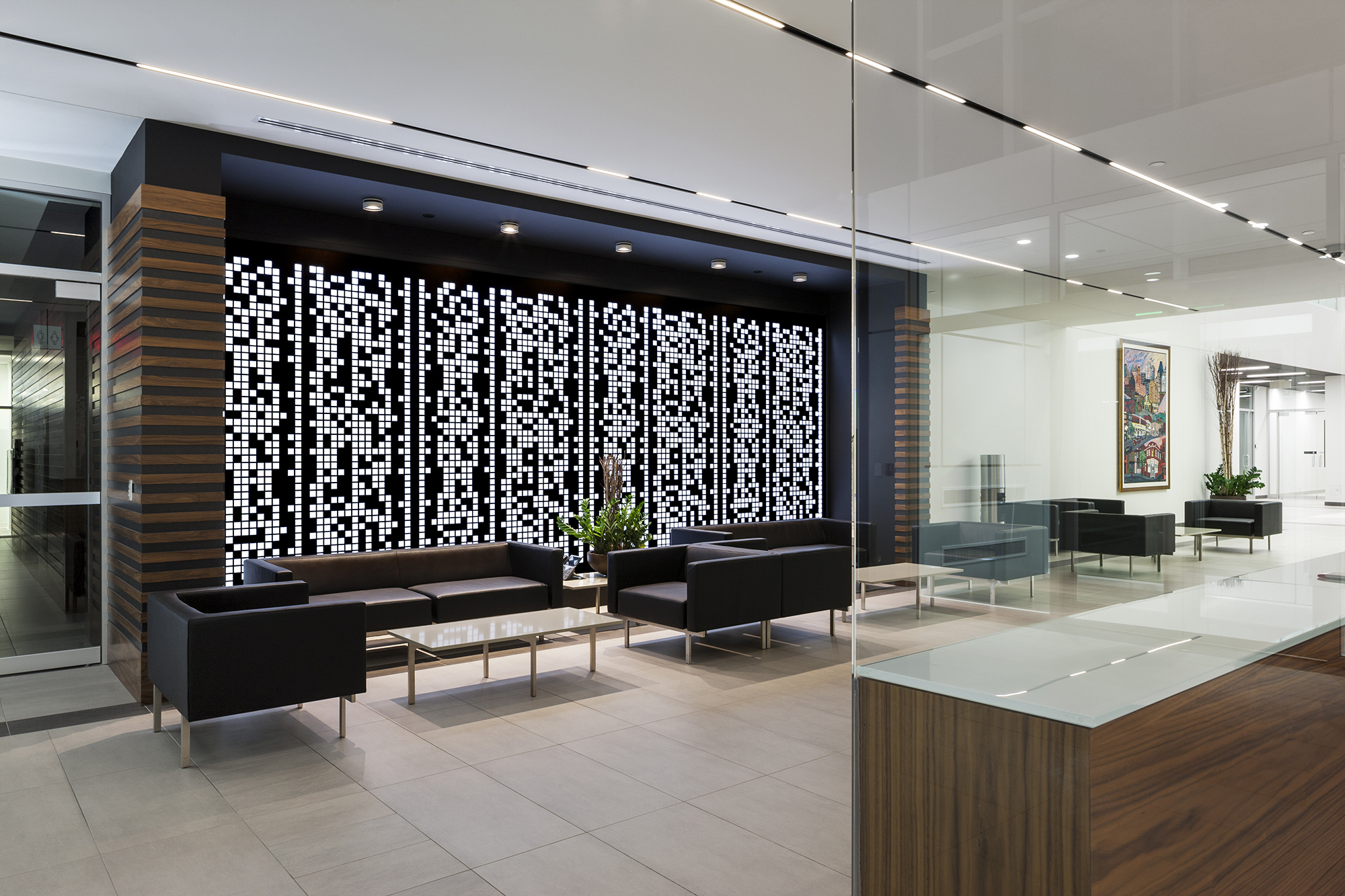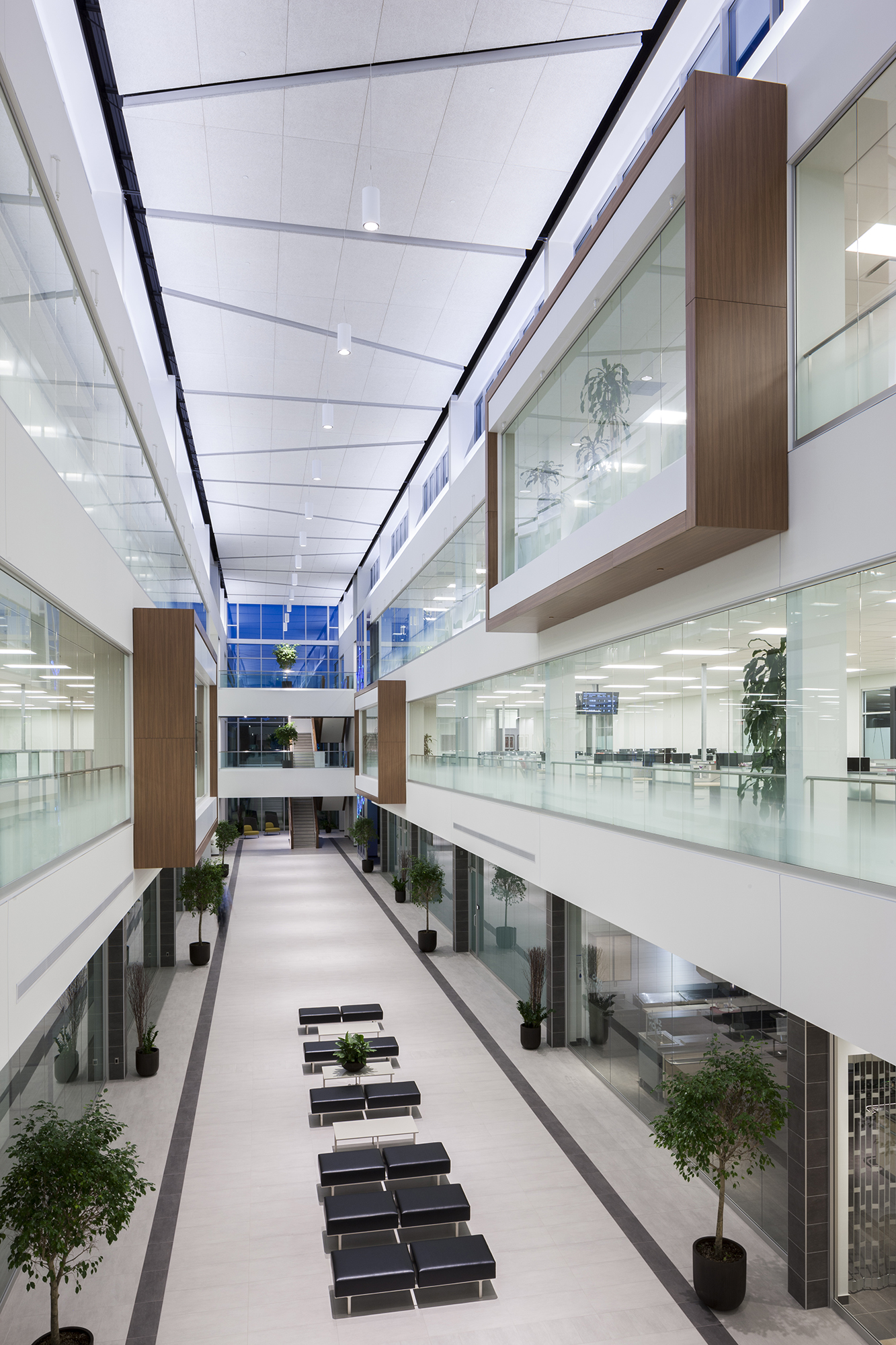 This project is the collaborative effort of a multidisciplinary team: Groupe Jean Coutu's real estate services as the project managers, GKC Architectes as the architects of the building and construction site managers, and AMA as the interior designers. This was one of our first projects developed fully using REVIT, a BIM 3D software that enables the various professionals involved to work within a single integrated digital mockup; this creates better synergy between the various collaborators and allows us to present a clearer vision of the finished product from the get-go.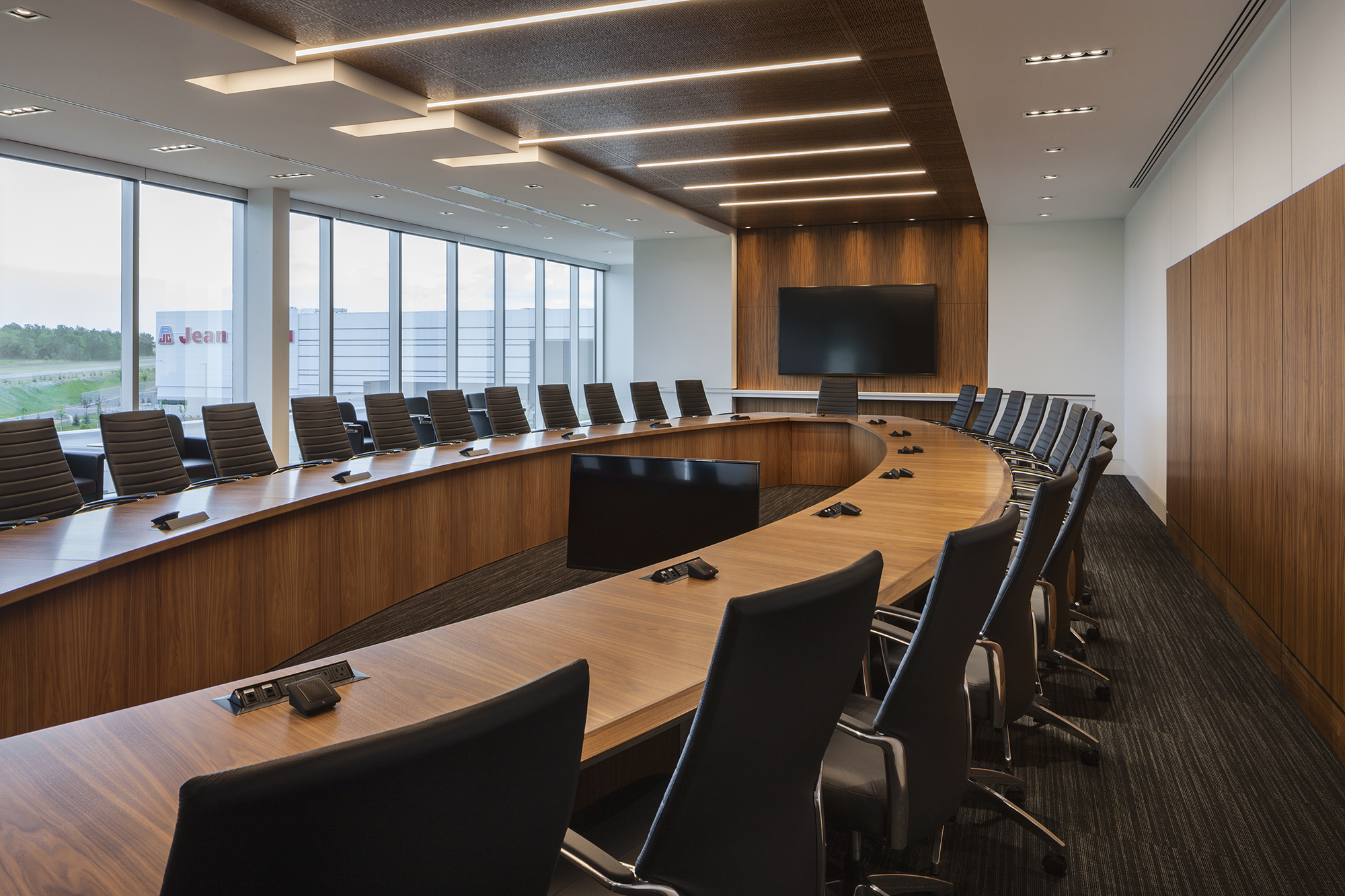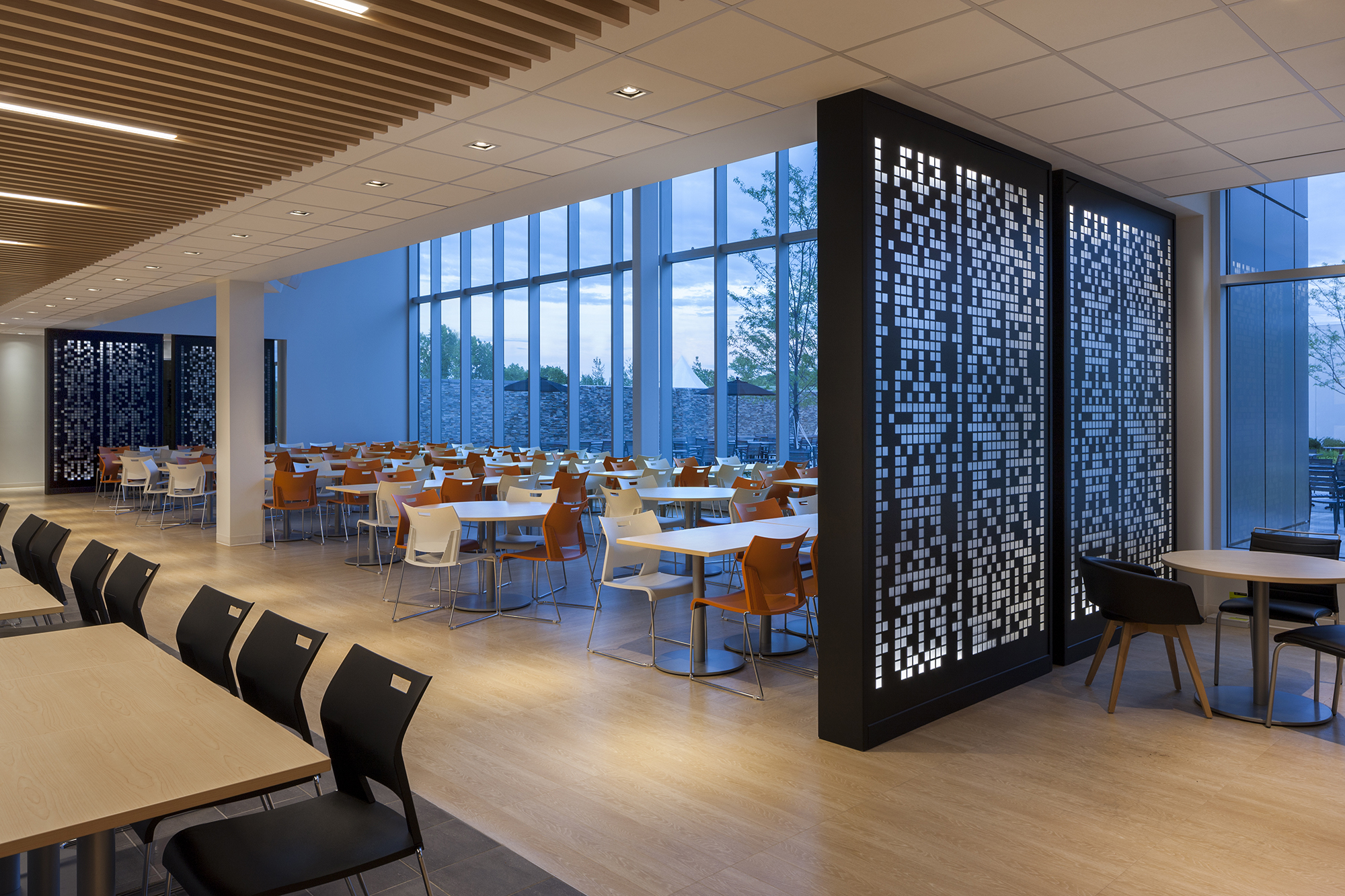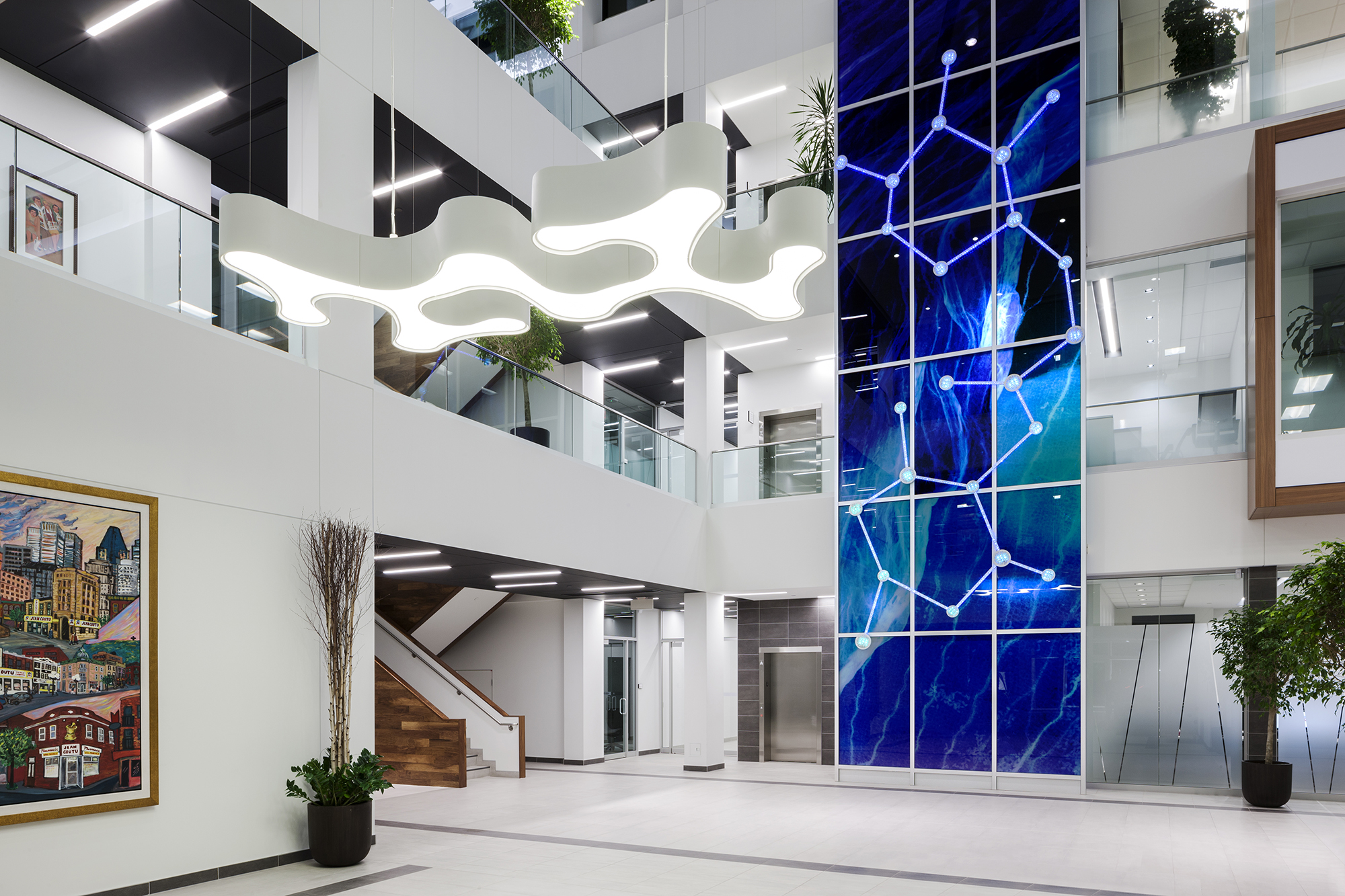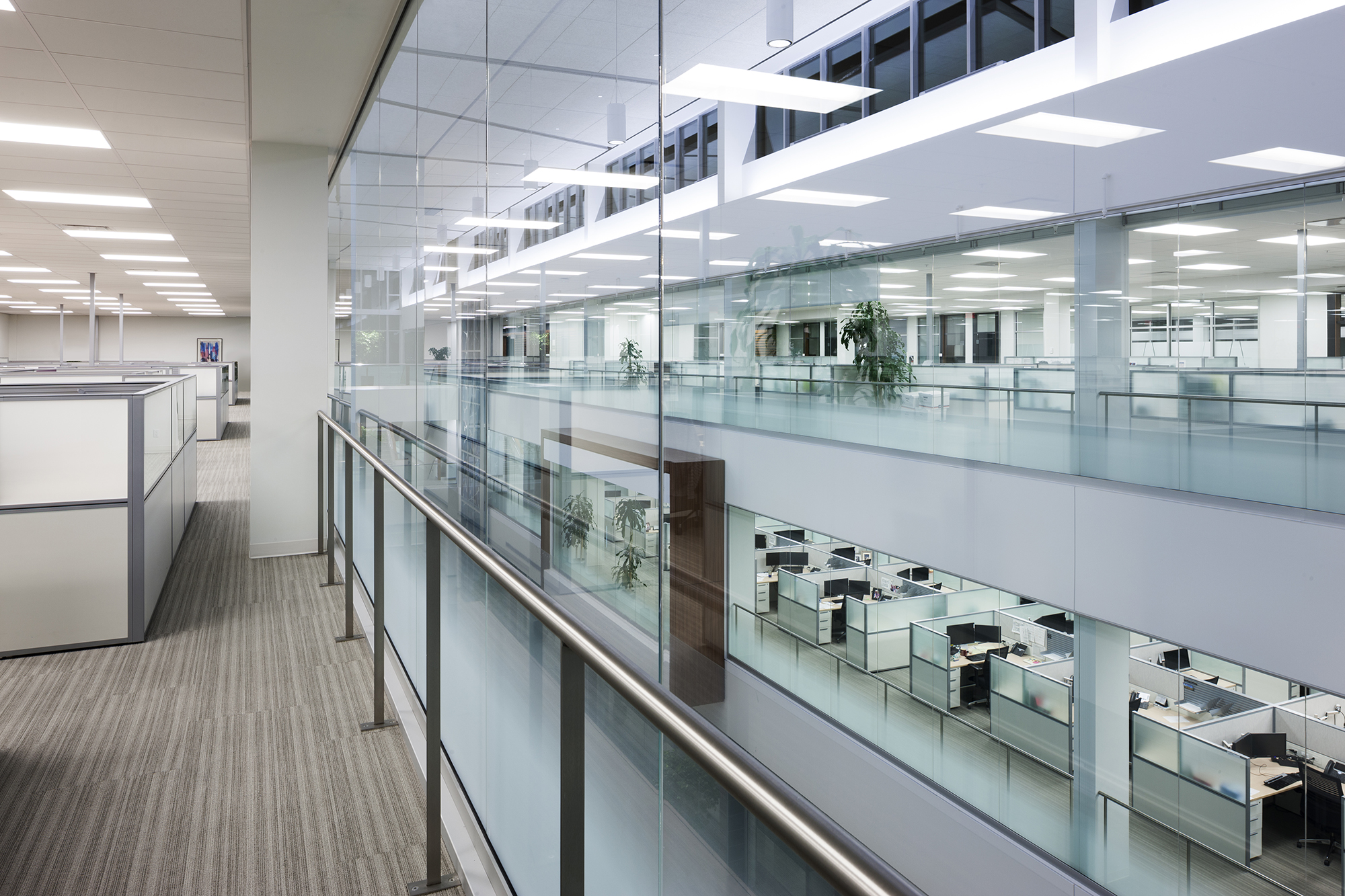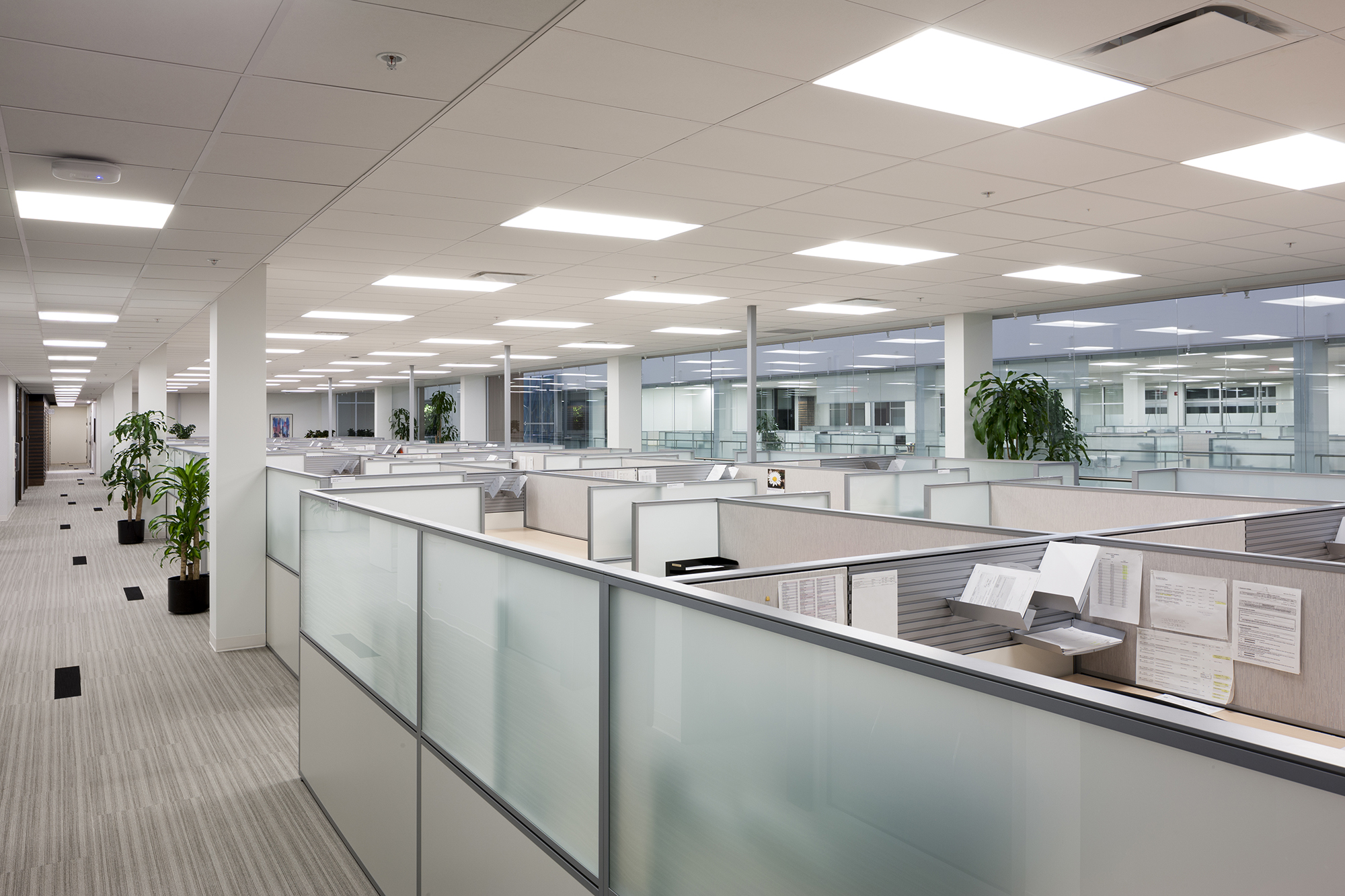 During the preconceptual phase, we conducted an analysis of the various needs and work dynamics between the groups that would occupy the building. This helped us define the design criteria that would best respond to Groupe Jean Coutu's needs: massing, division of the space, vertical and horizontal links, positioning of the teams, services, and collaborative spaces, all was planned and programmed ahead of the building design phase to support the operations and corporate image of the company. The building therefore truly embodies Groupe Jean Coutu's needs. In addition to this, the architectural modular scale is based on a 48-inch grid that is a direct response to the interiors' modular scale so that future renovations can be done easily and seamlessly.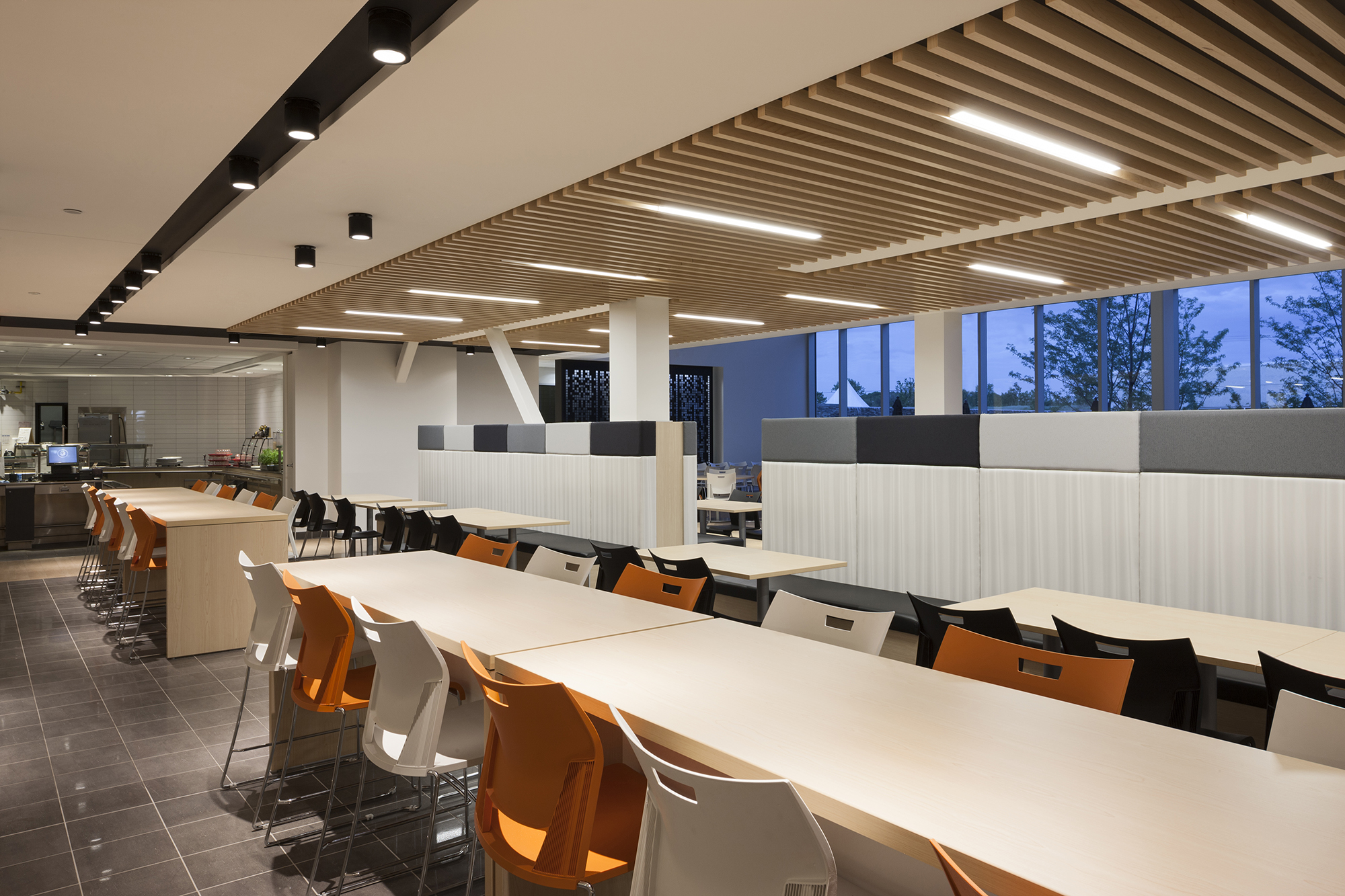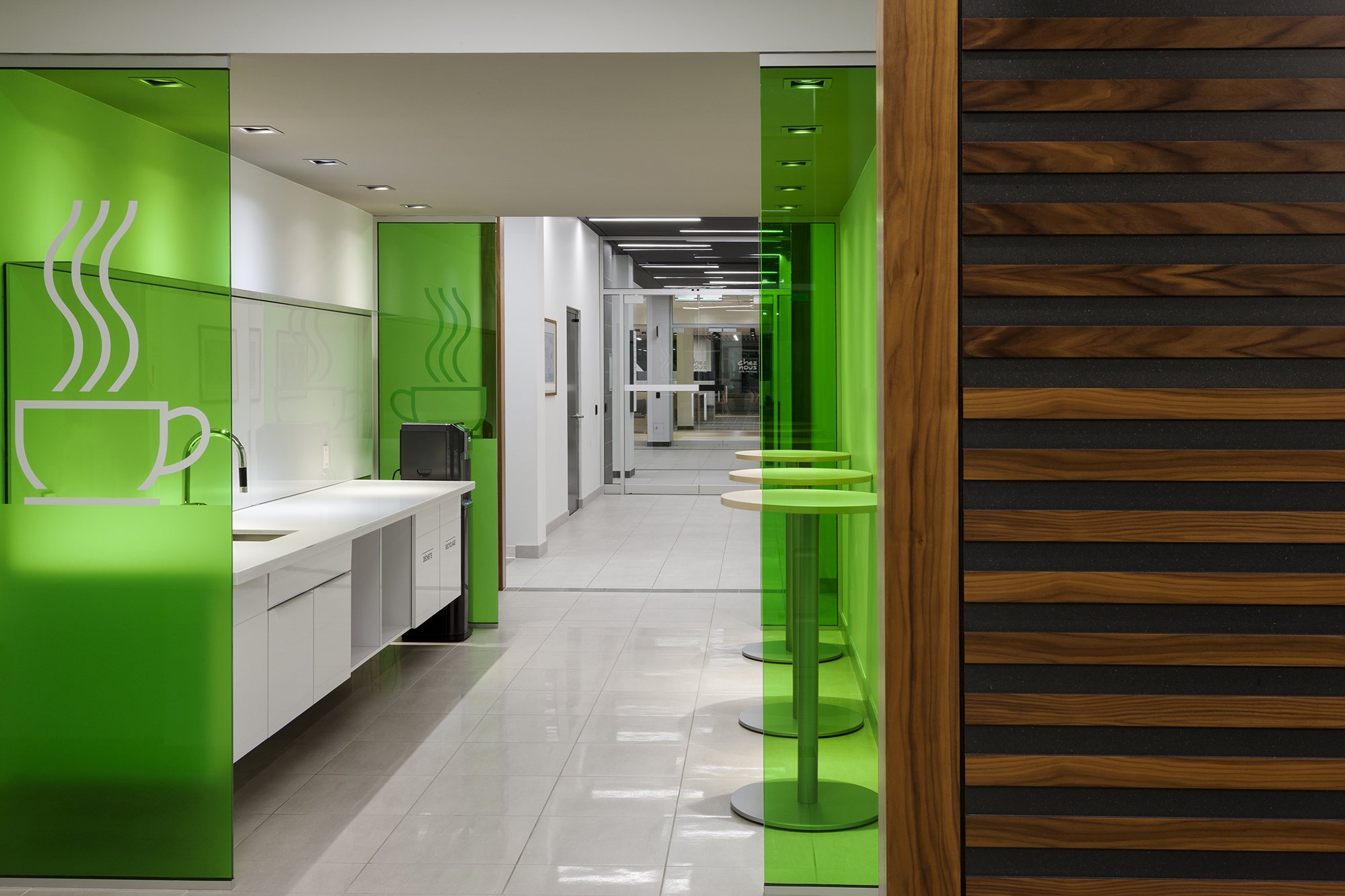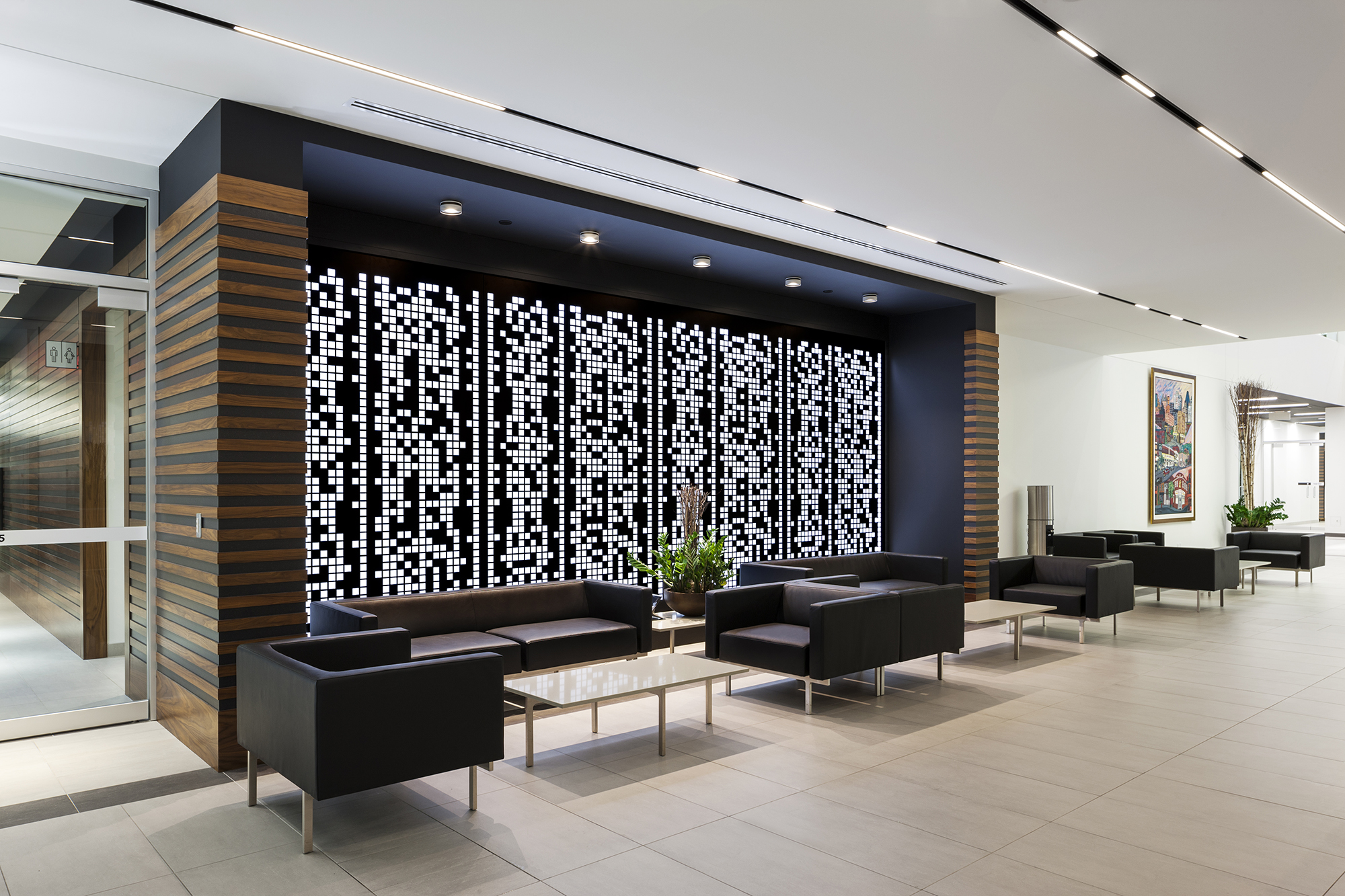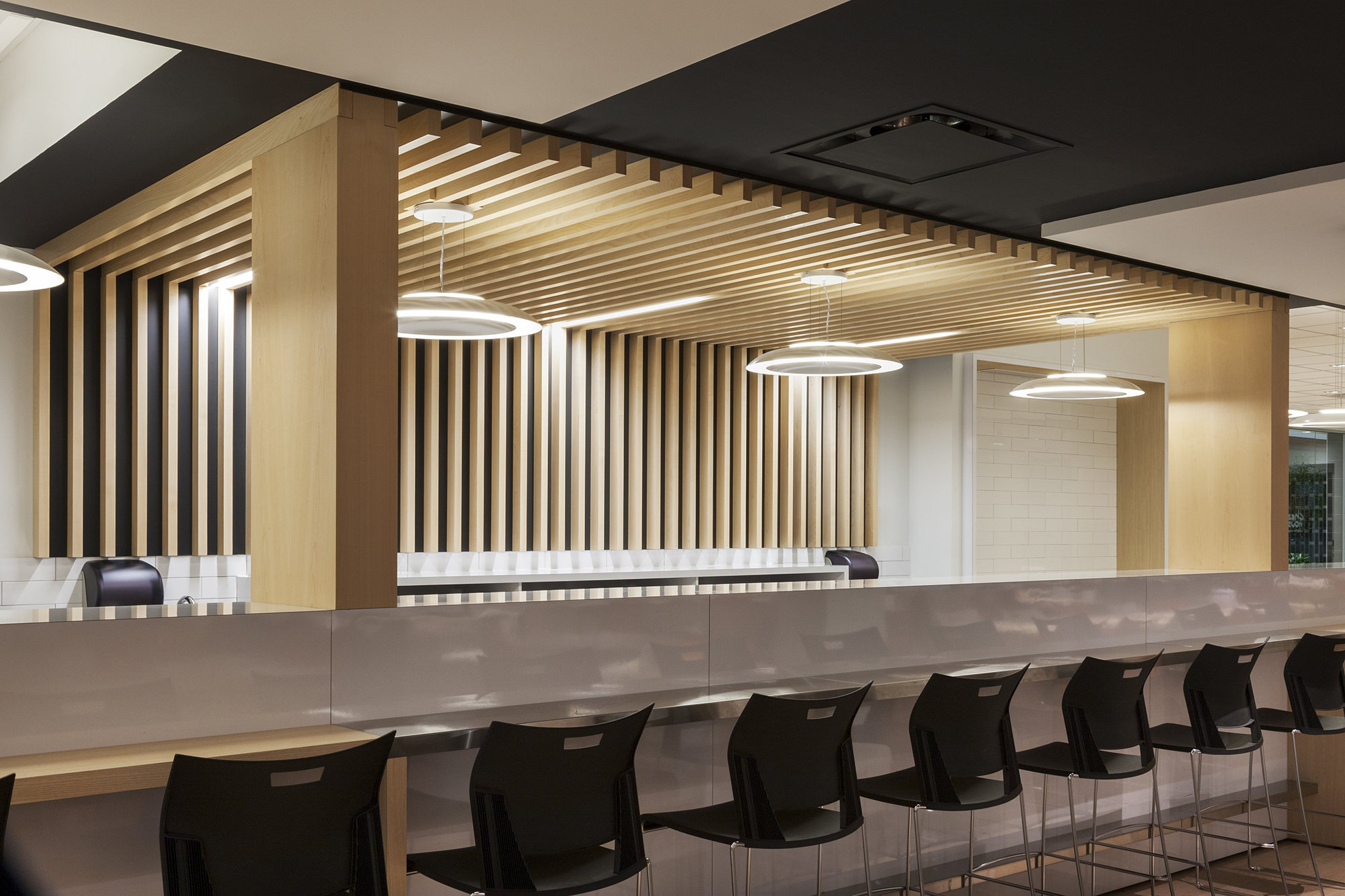 Groupe Jean Coutu prides itself on offering remarkable work benefits to its employees such as a daycare for their children, a sports center that has a gymnasium, multiple training rooms and an indoor pool, as well as a cafeteria serving warm, ready-to-eat meals for all. These services are in a converging and secure area of the building and are accessible to all. Our mandate was to make these spaces functional, welcoming, and suitable for socializing.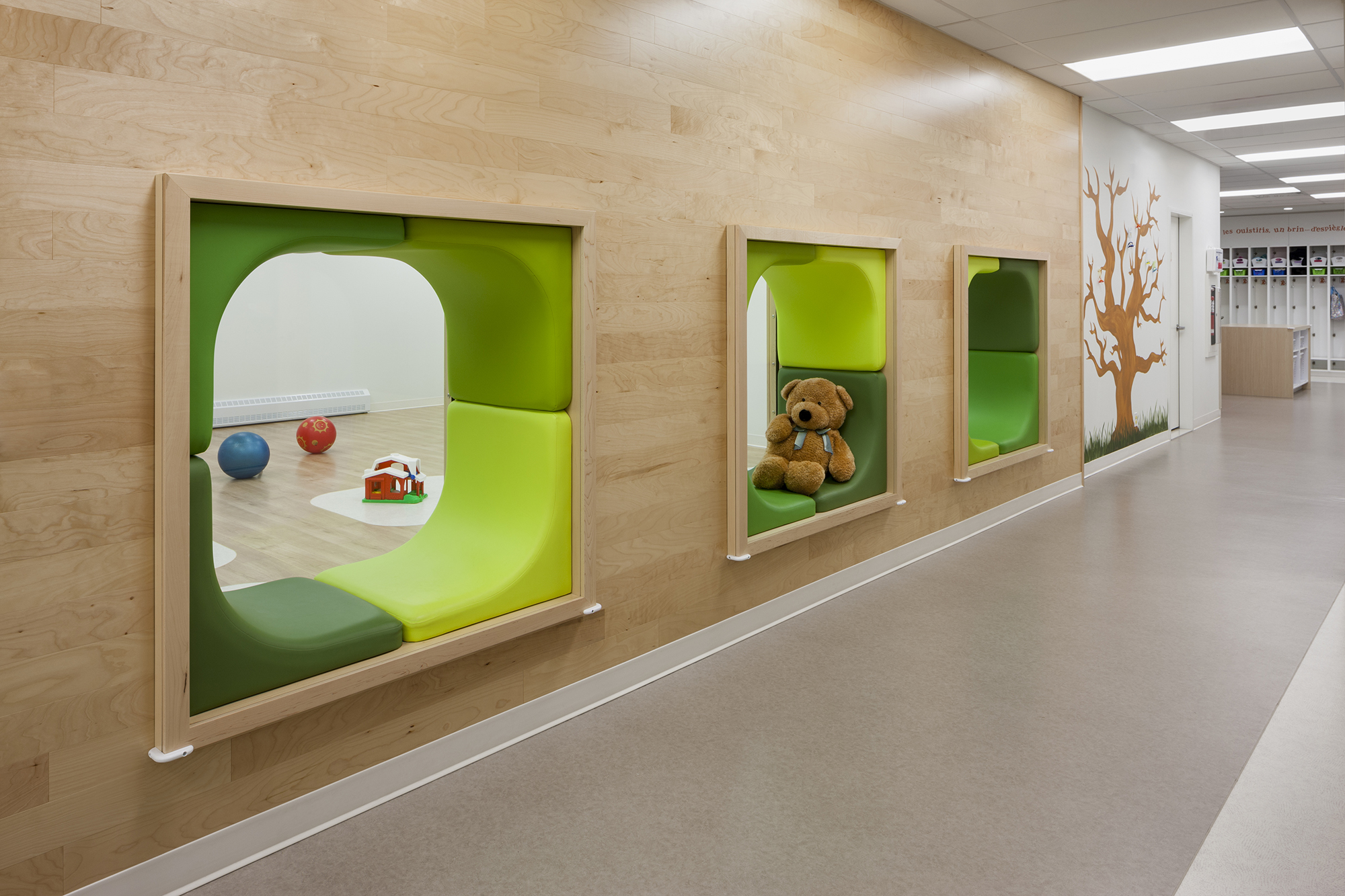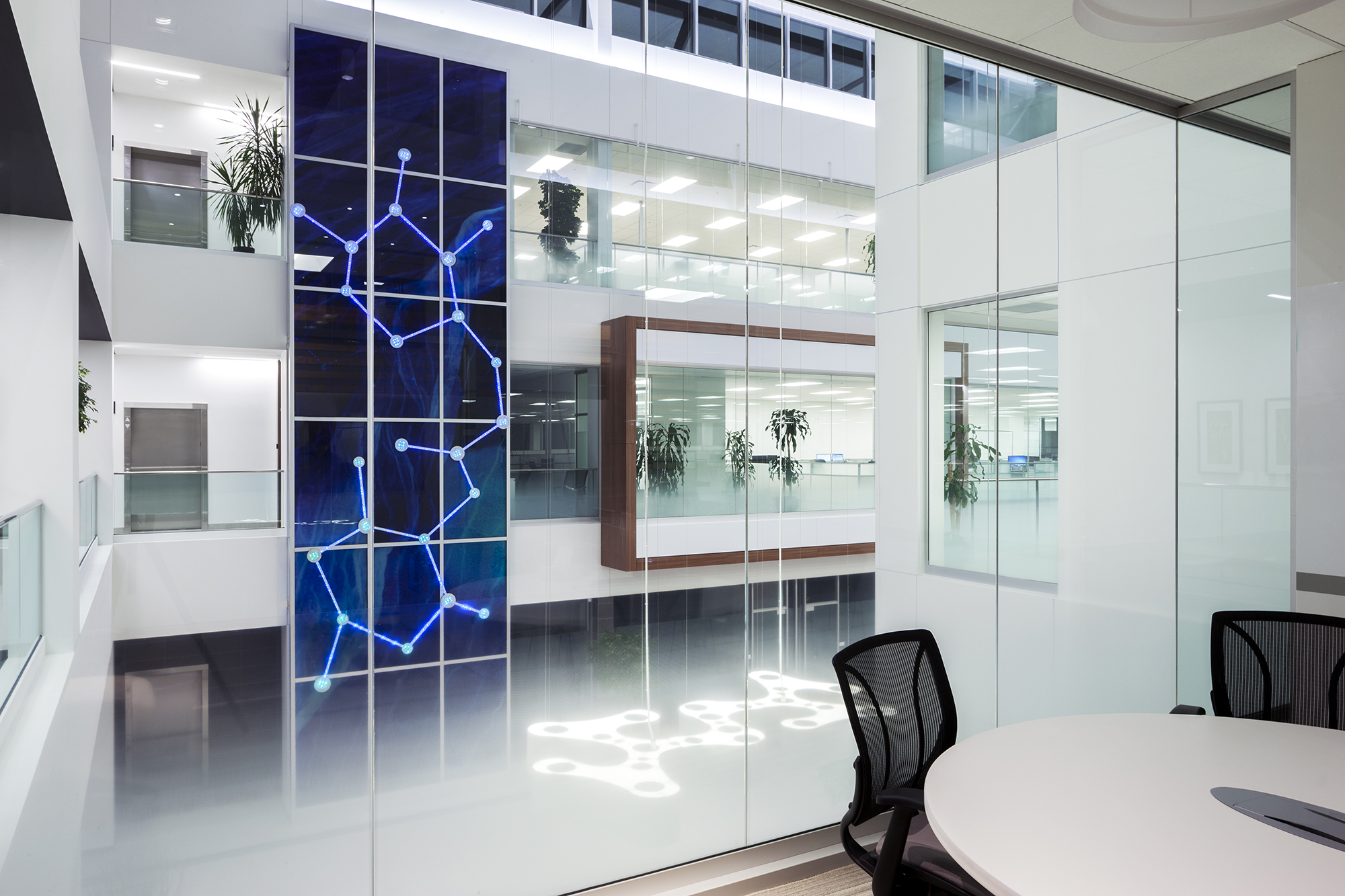 Client

Groupe Jean Coutu
Type of business

Pharmaceutical/Industrial
Typology

Corporate/Industrial
Project Surface Area

150 000 sq. ft.
Global budget

$195 million
Collaborators

GKC Architectes
Montoni
Teknion and Groupe Focus
Location

Varennes
Completion Year

2015
Award

Grands Prix du Design 10th Edition - Mention
Photographer

François LeClair