Cima+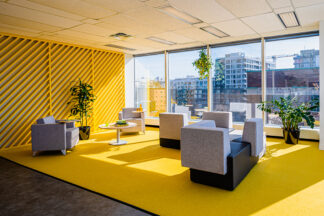 CIMA+, an engineering consulting firm, wanted to optimize its office space to welcome a growing workforce.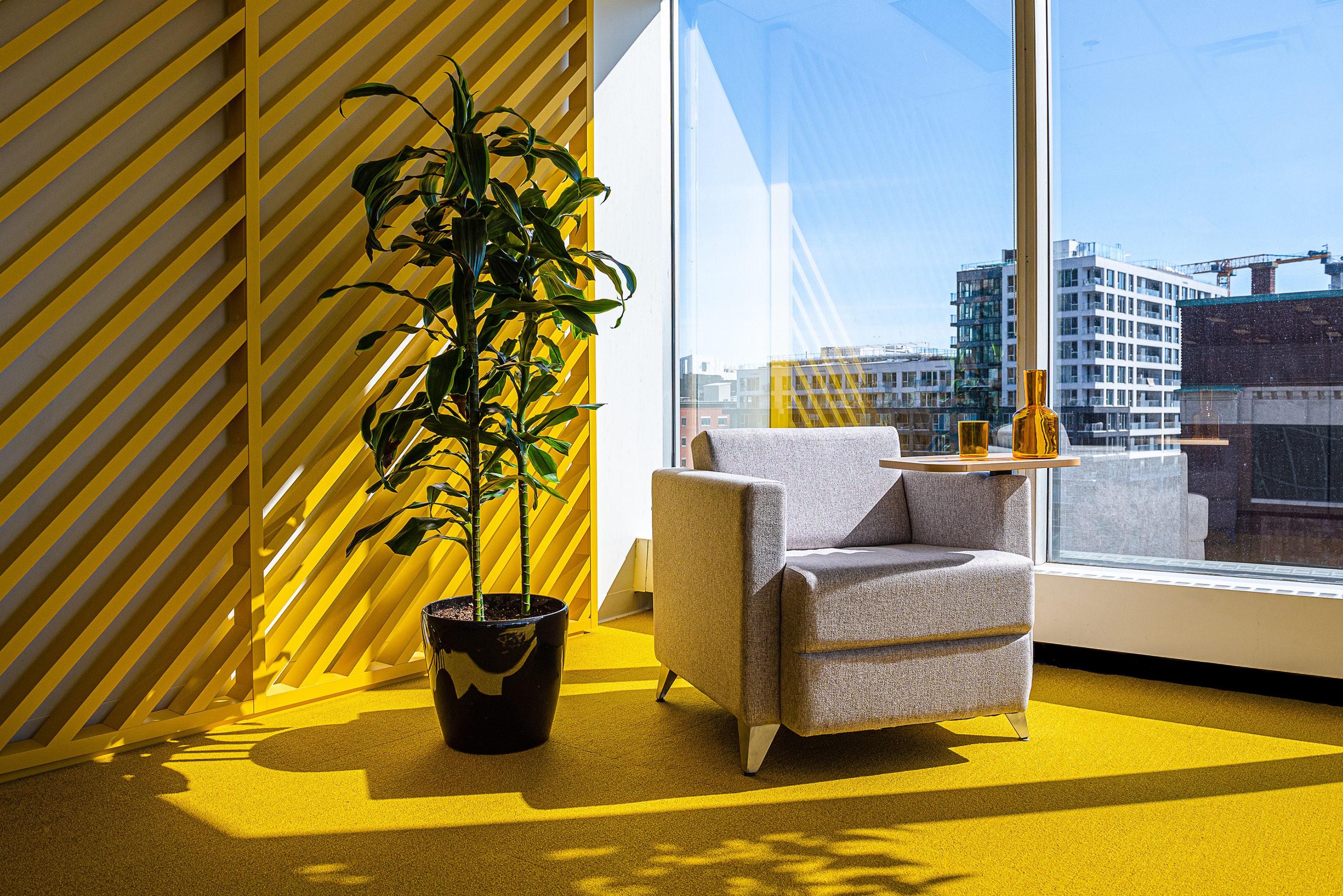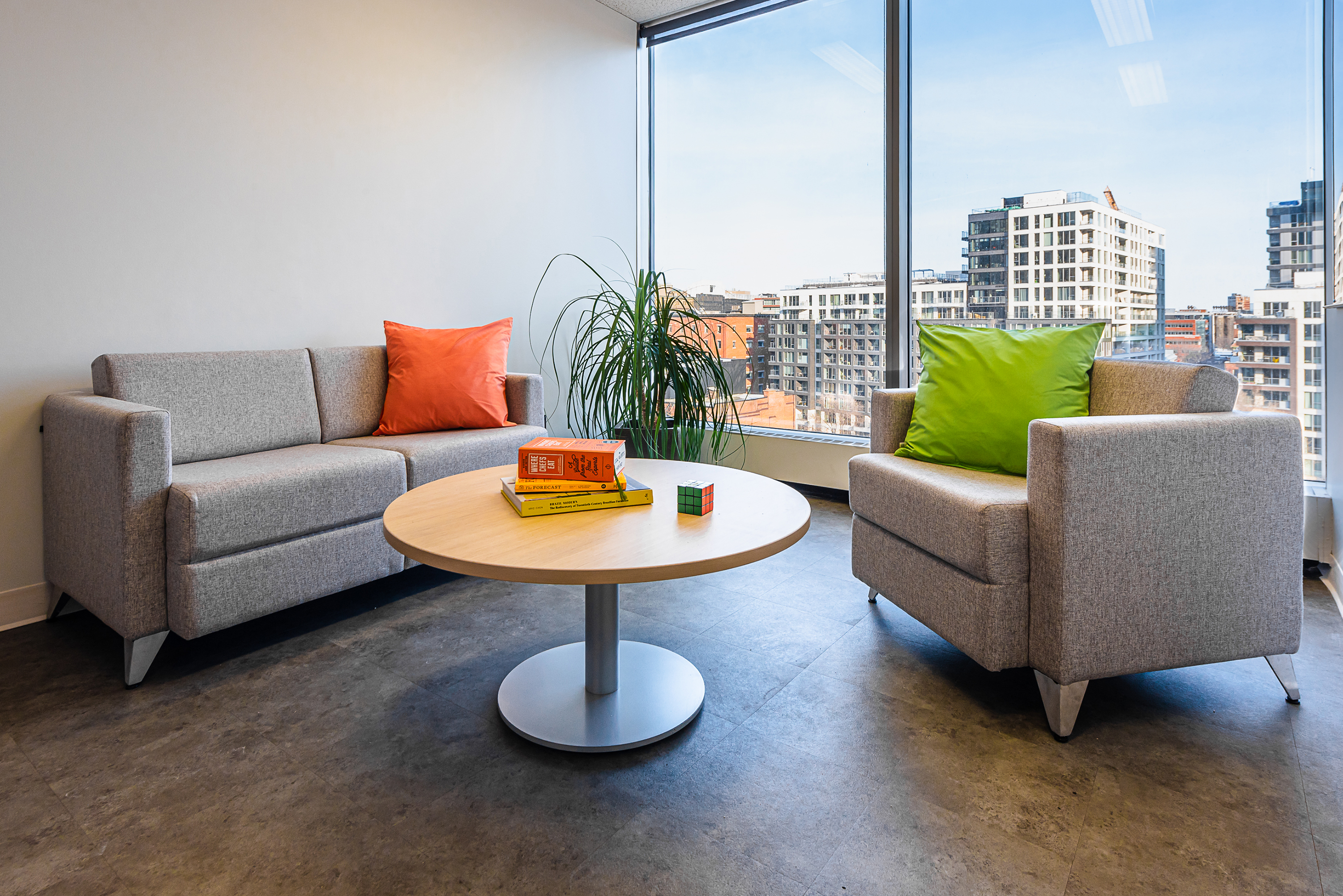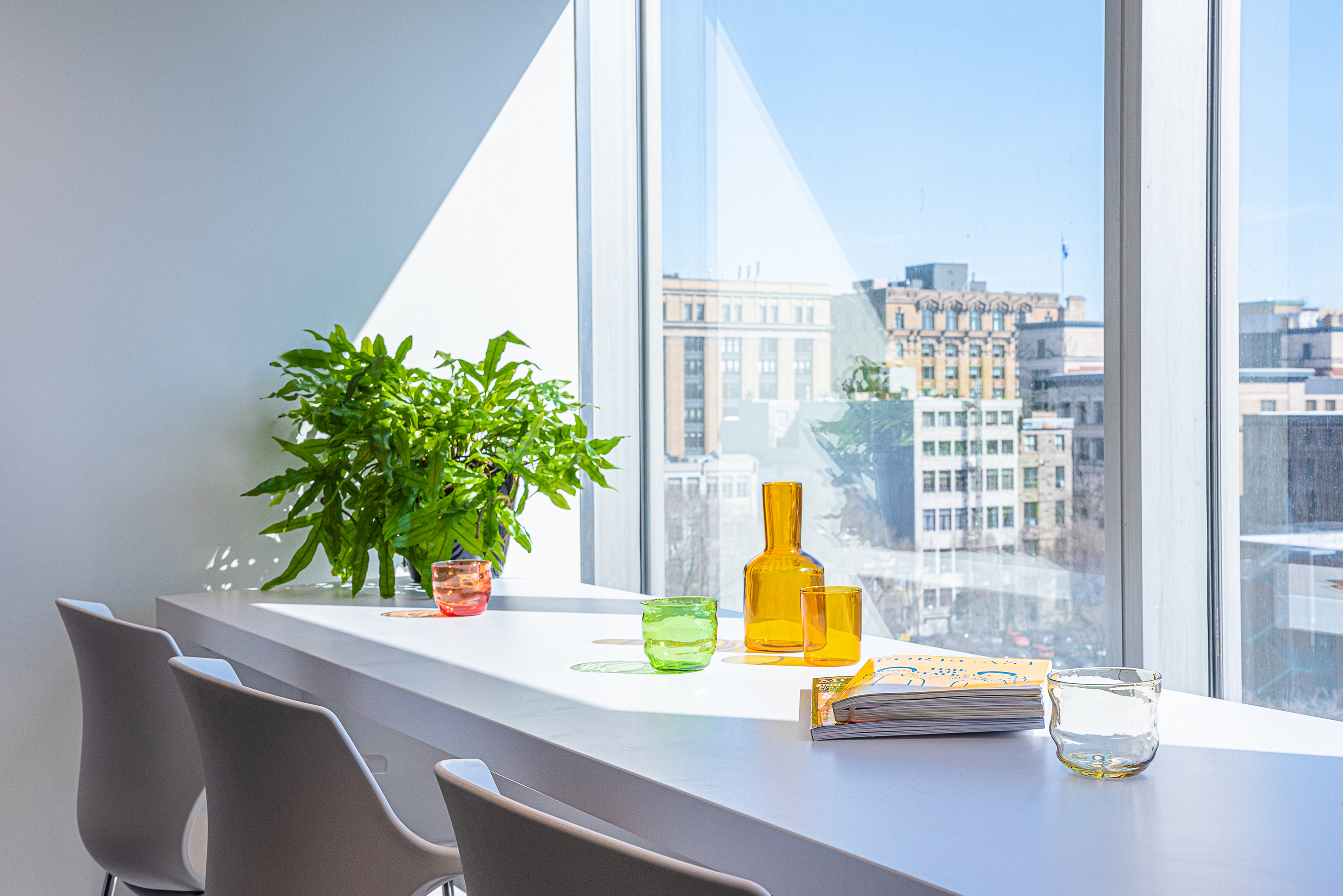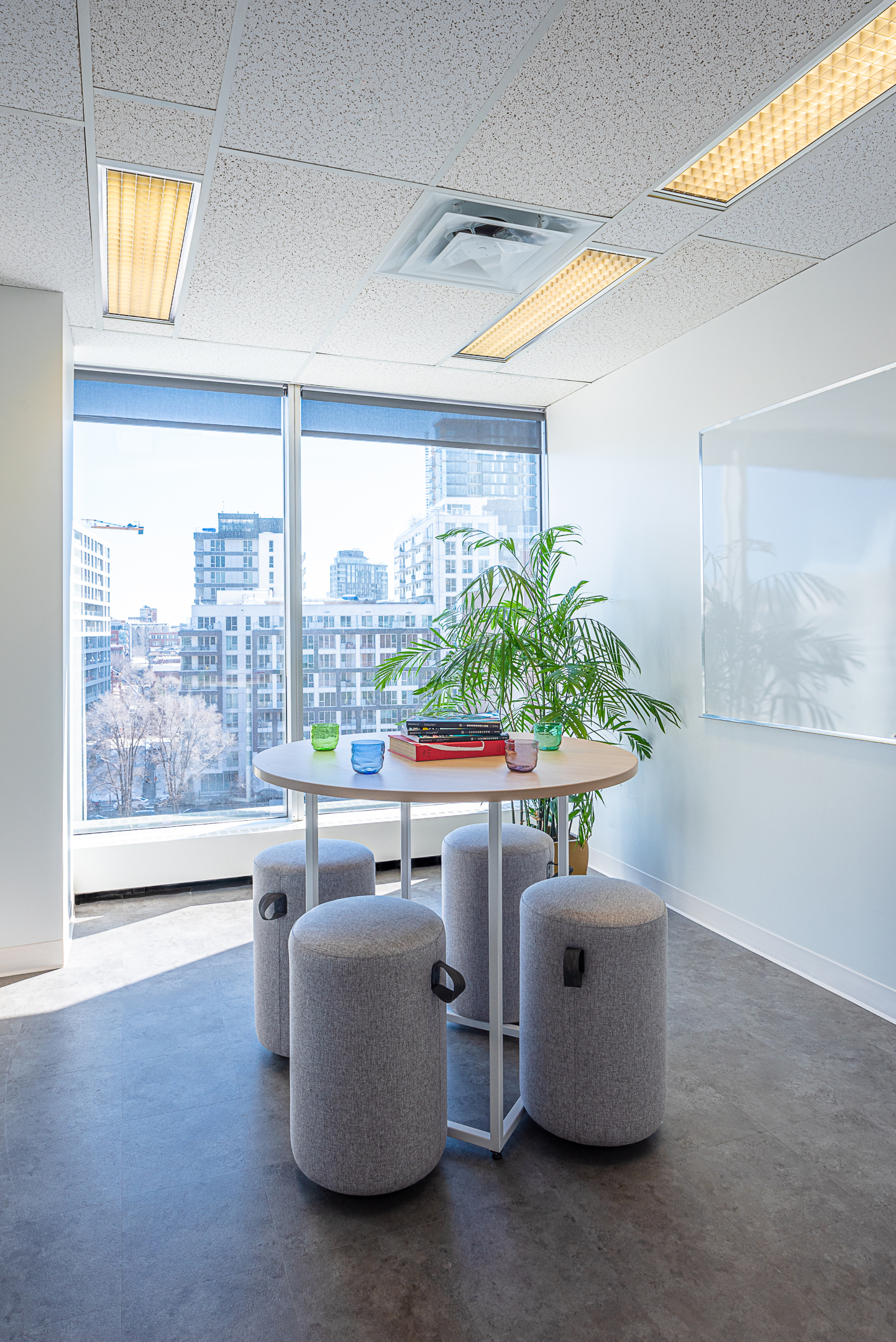 We expressed their new brand image – eco-friendly, more colourful and modern – through the adoption of an open-plan concept for a majority of employees, allowing more natural light into the space. We also included collaborative work zones; they were a great opportunity to add a bit of punch to the overall colour palette and create a more natural and intuitive navigation of the spaces.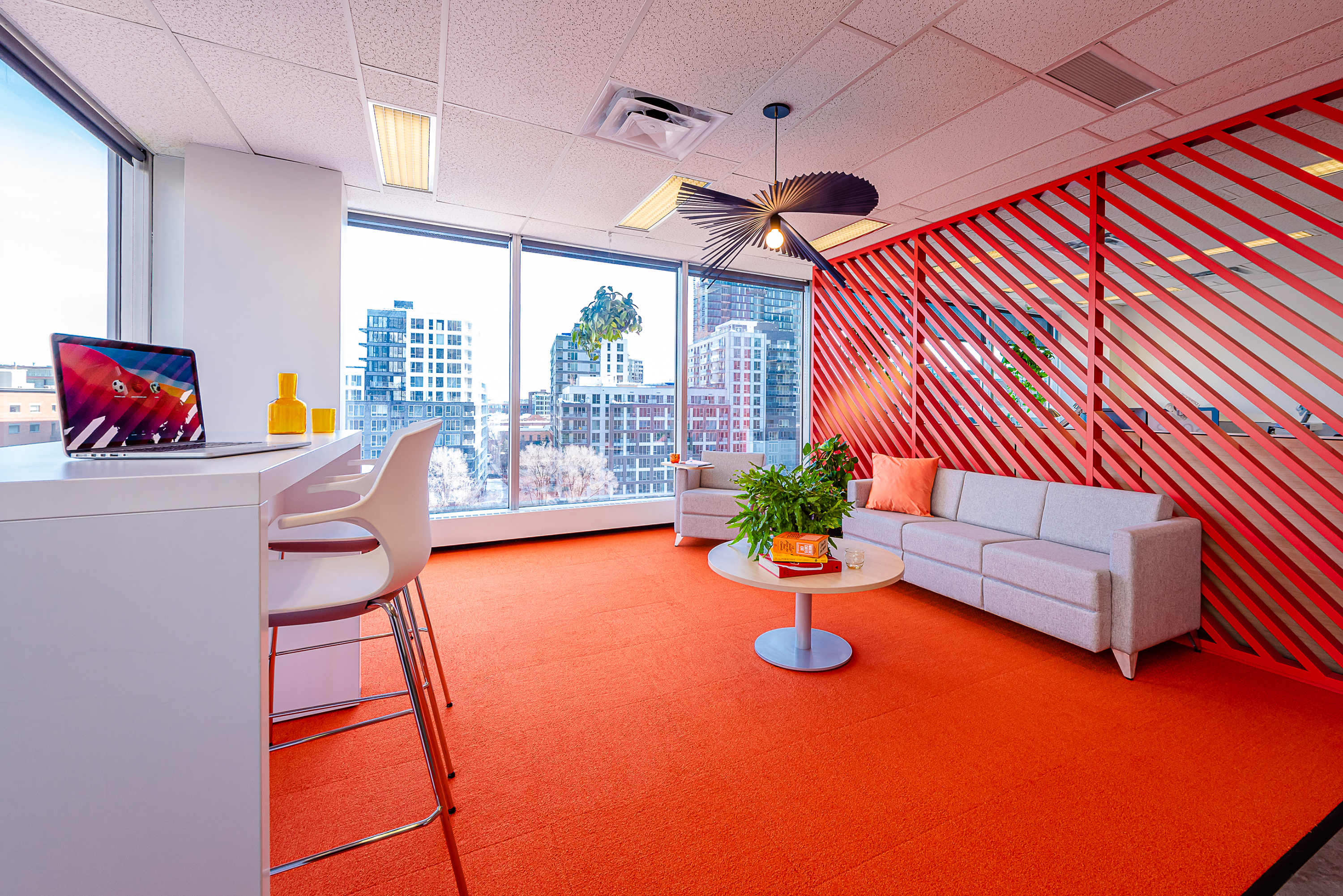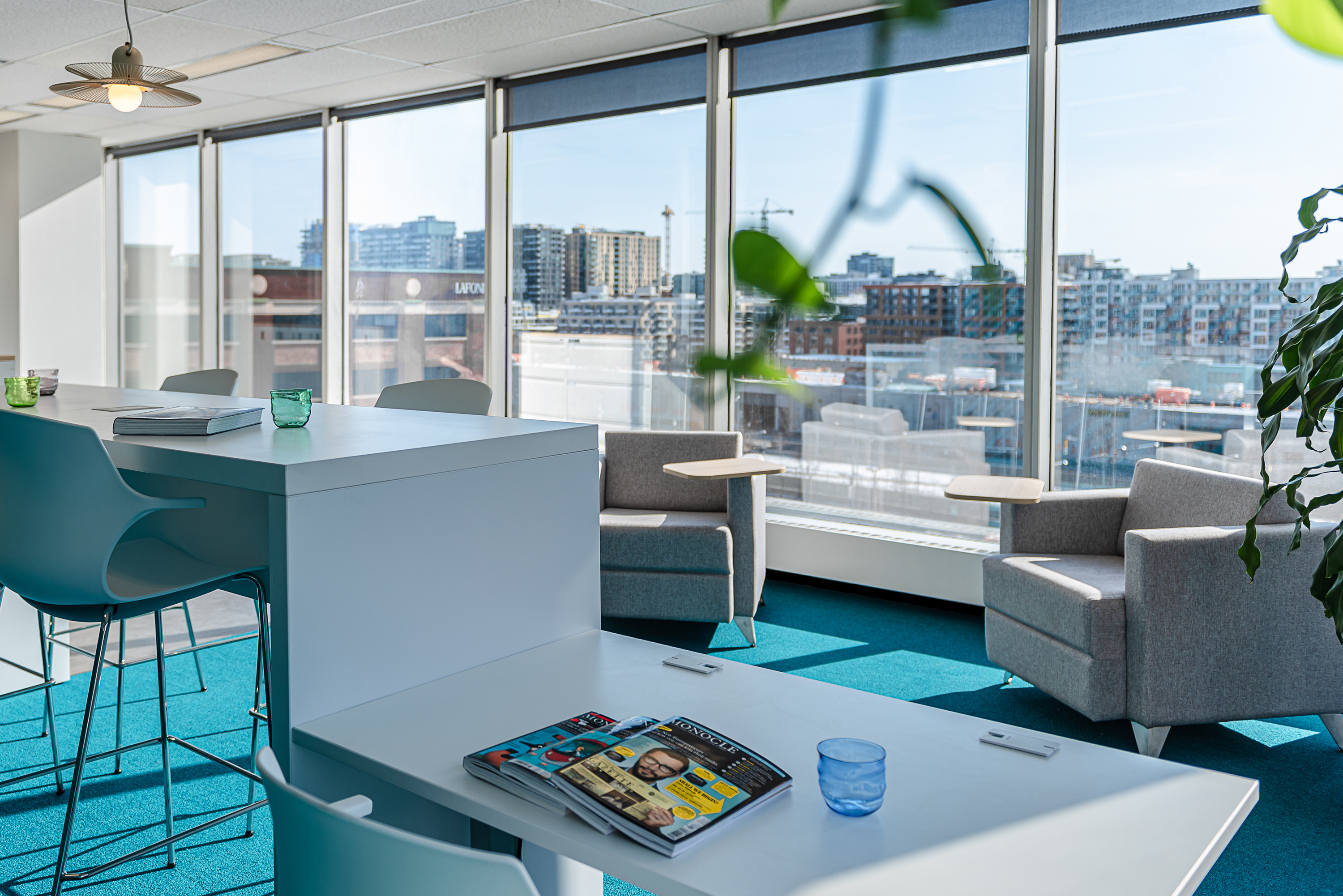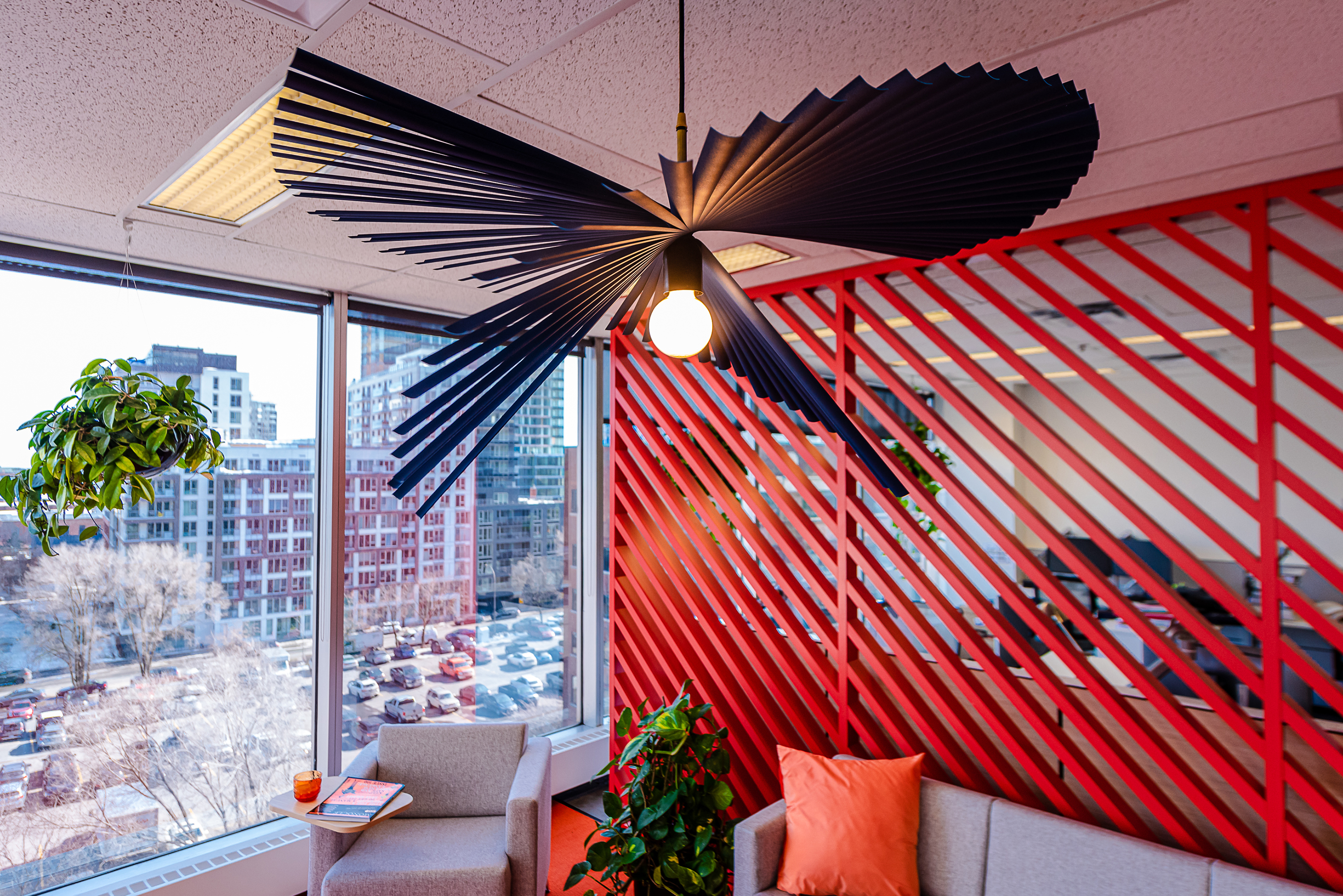 To make the project as eco-friendly as possible, we conserved and reused most existing materials that were still in excellent shape. Where we had to add new floor finishes, we prioritized the use of products made with recycled bottles. In the same vein, we also used upcycled products: the accent lighting fixtures were sourced from a local vendor, Studio Botté. The Studio upcycles a variety of materials such as fans and blinds as an integral part of their creative process.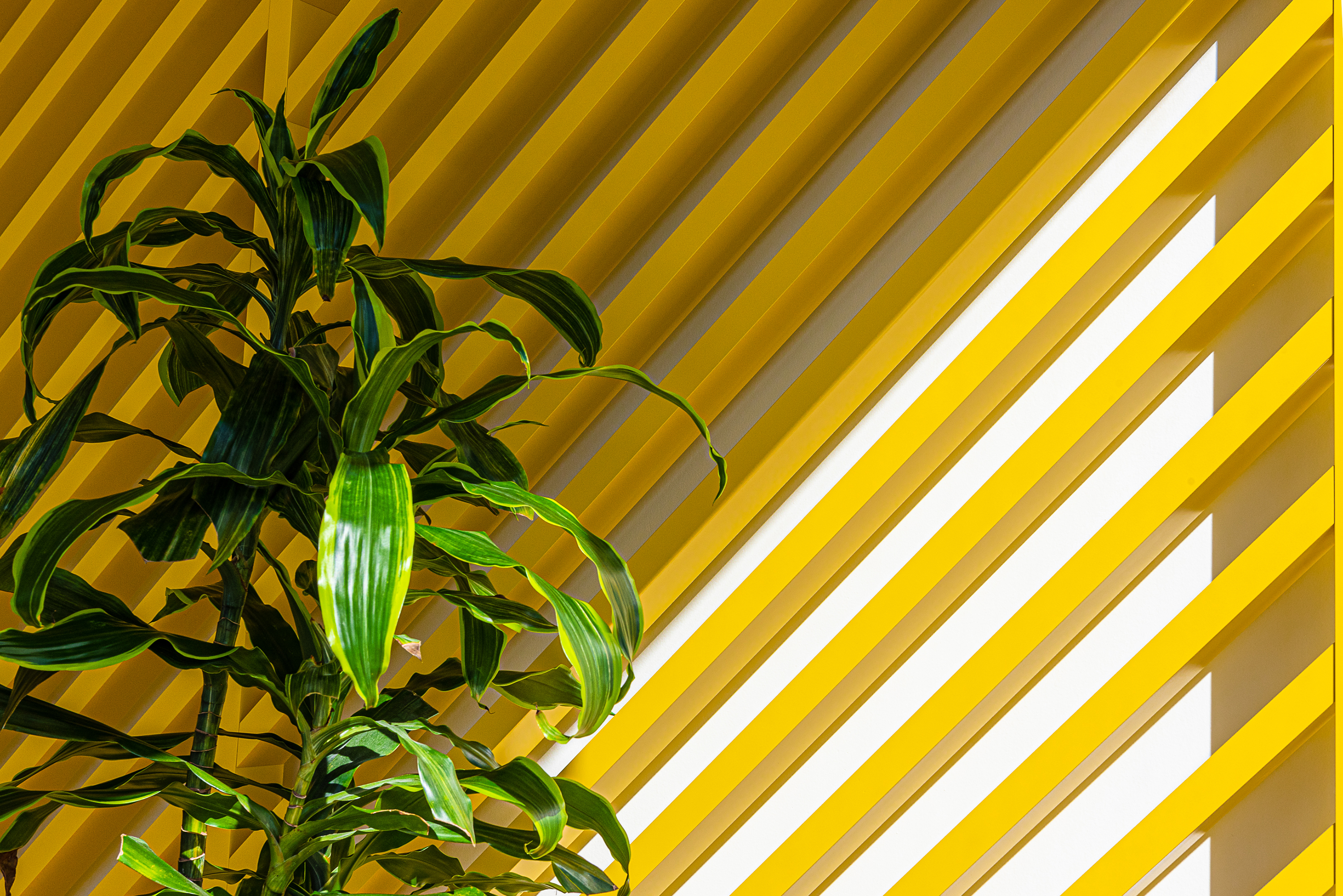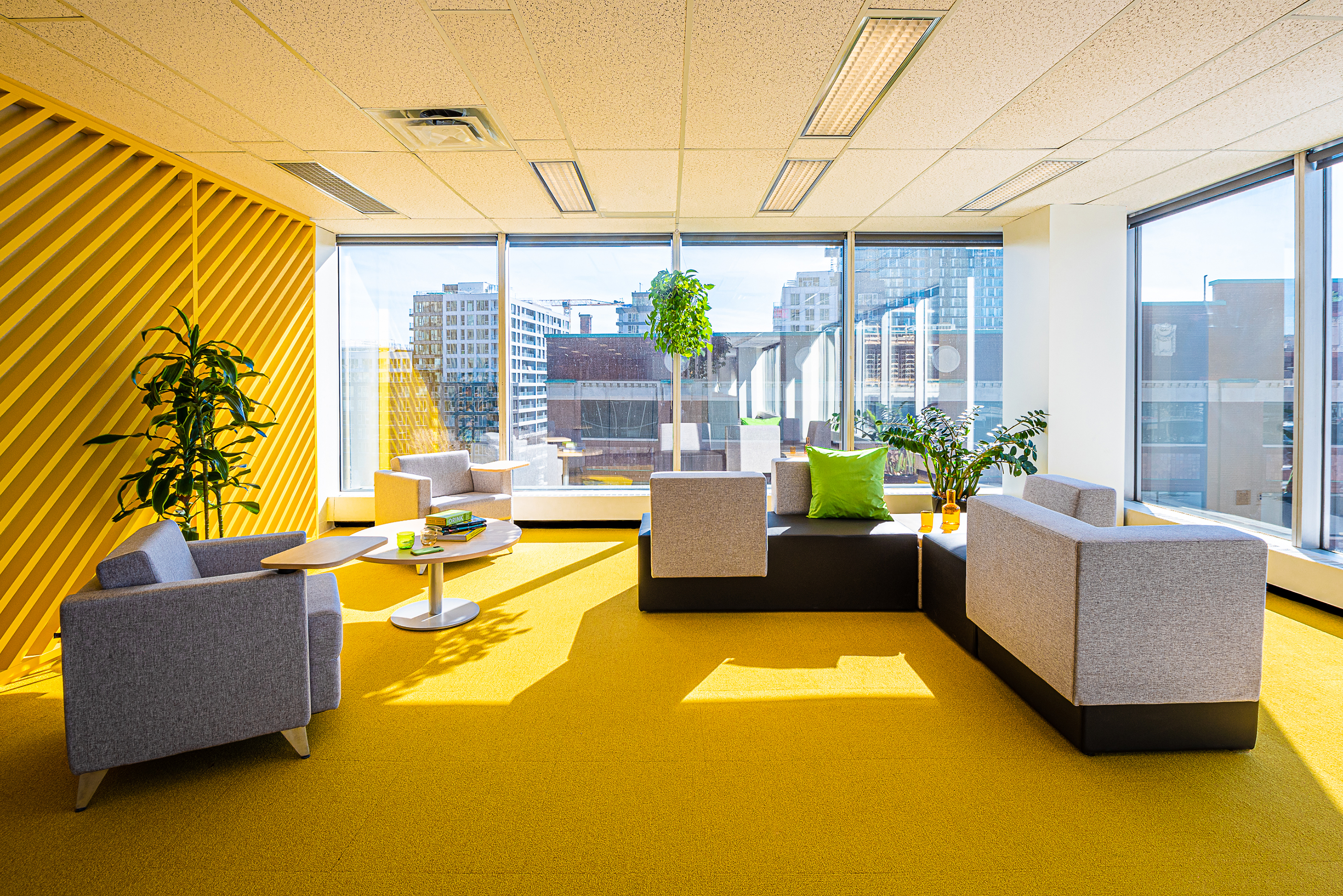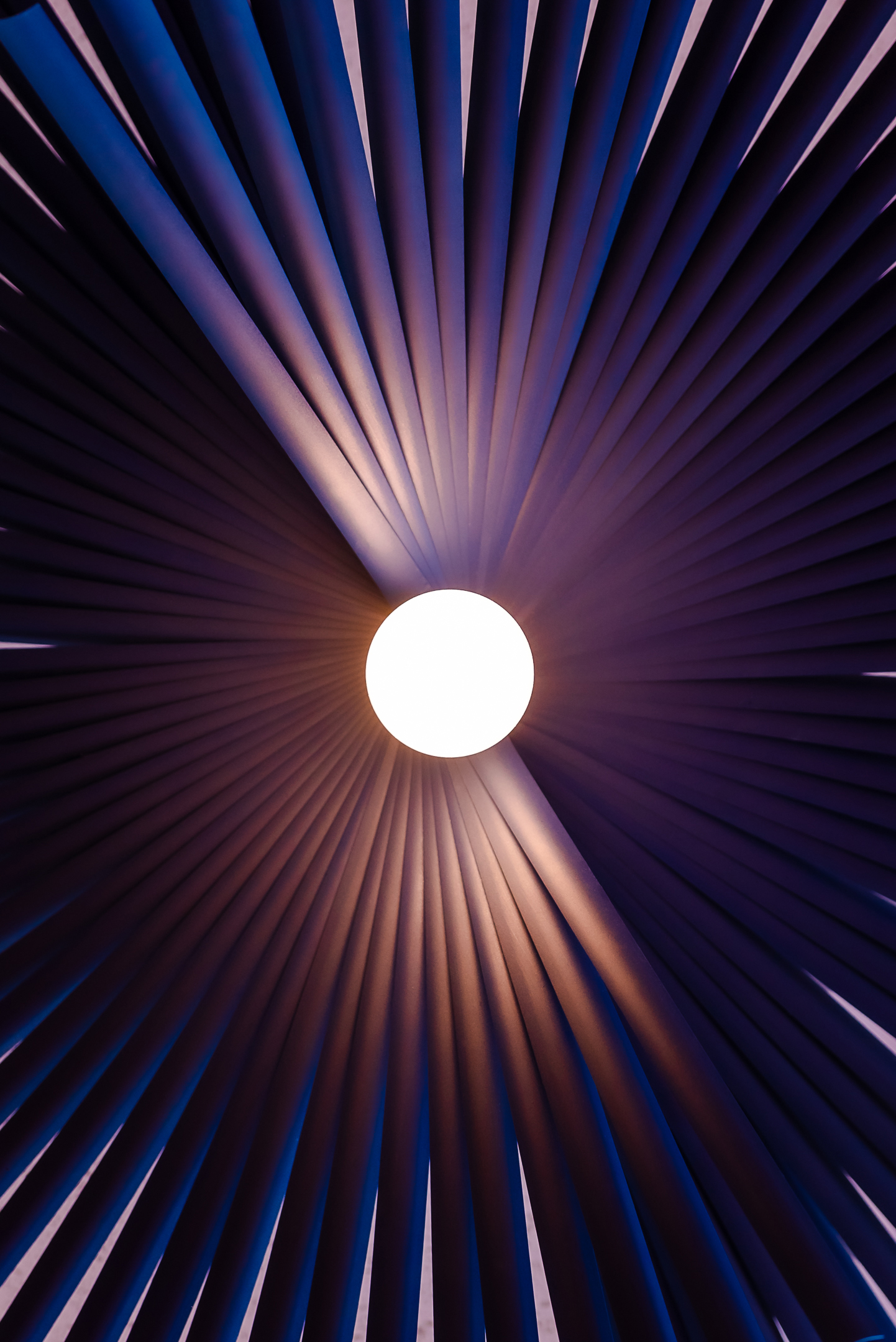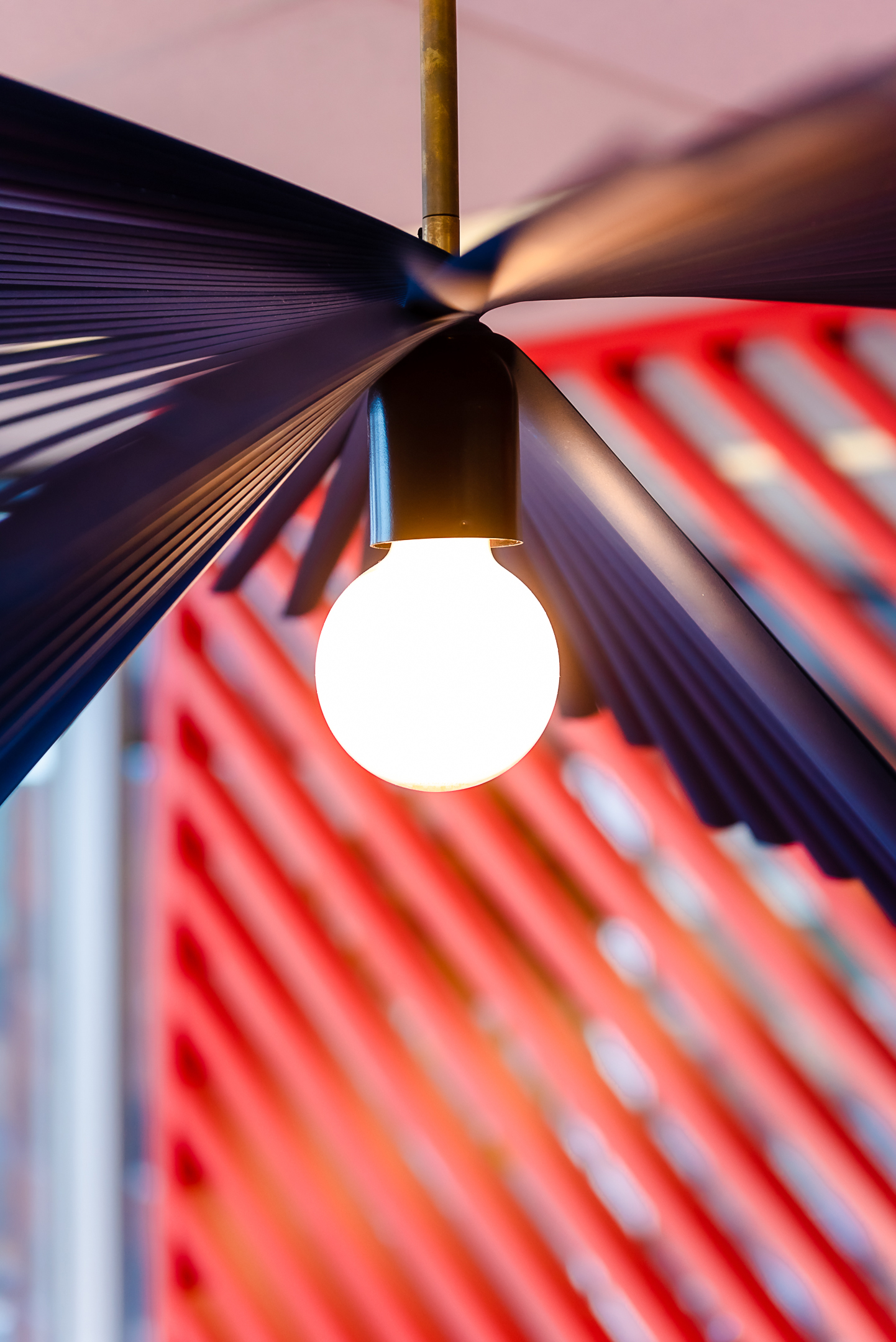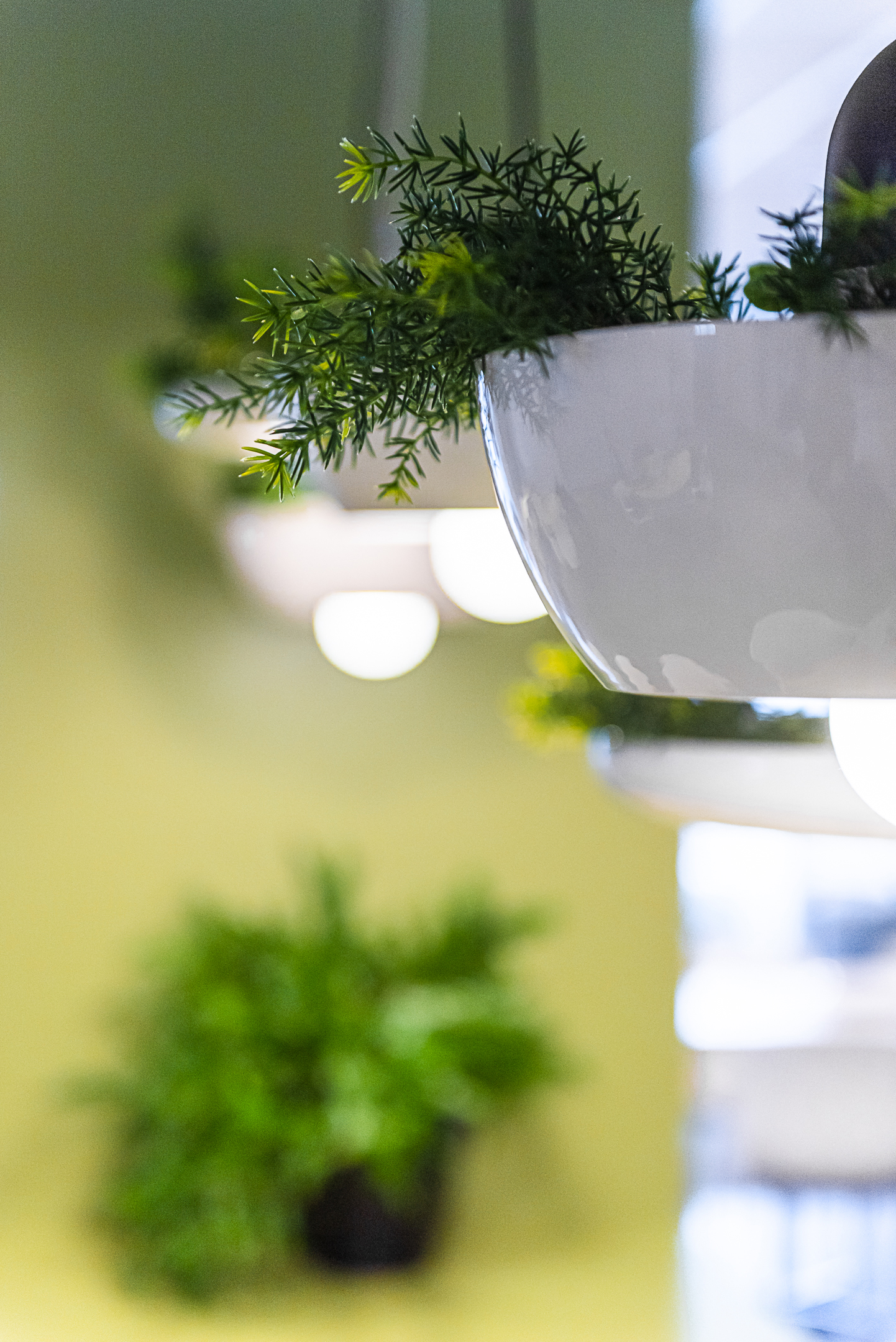 CIMA+ is LEED-certified and it was therefore important for them that we source products from local vendors and distributors, not only to encourage local businesses, but also to reduce the project's overall environmental footprint. A good example of this are the "green" lighting fixtures used in the cafeteria. Designed by Object/Interface, a Toronto-based company, the fixtures are handmade and combine planters and lighting in a harmonious way. Another example is the choice of Artopex for the furniture, as their products are primarily manufactured in Canada.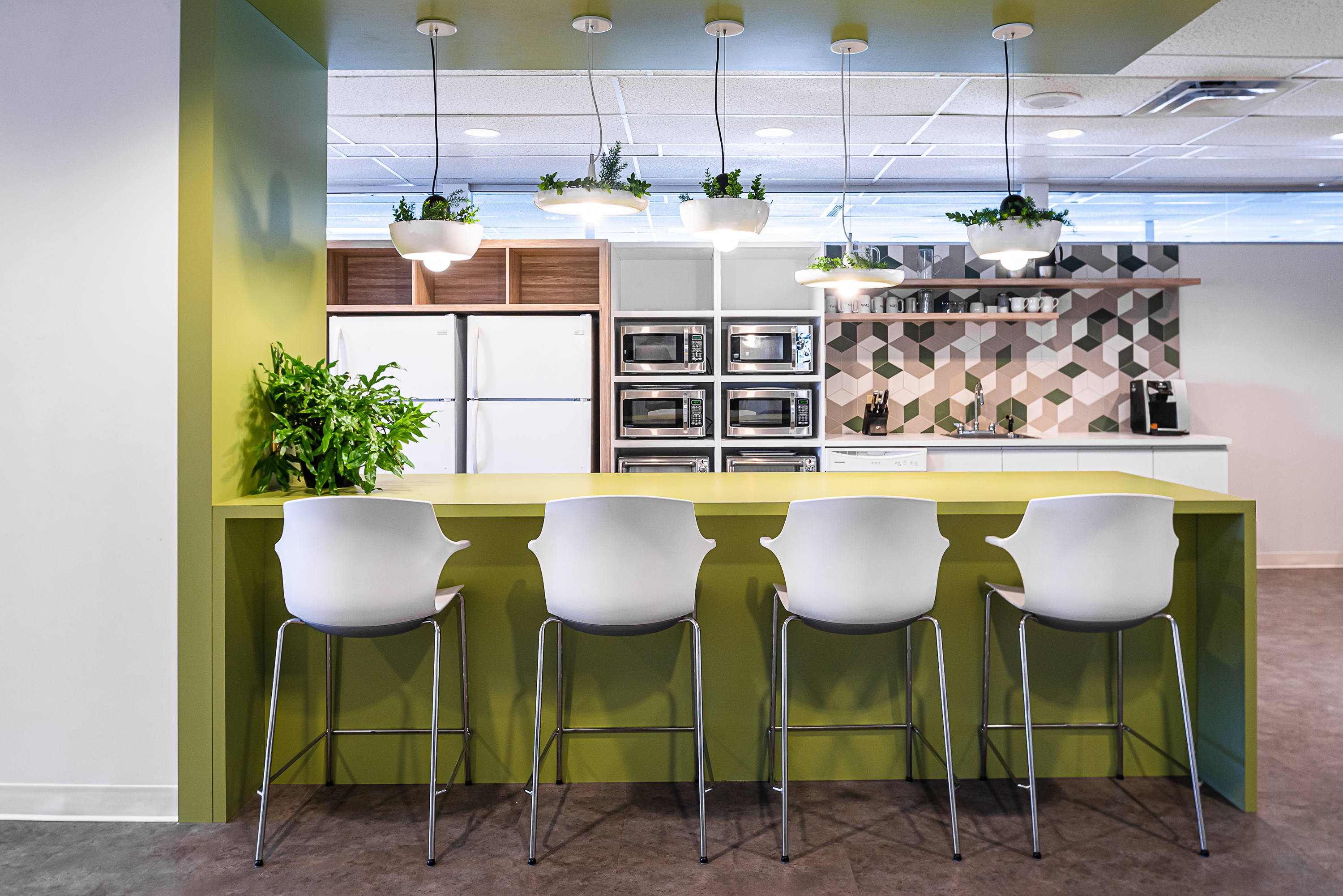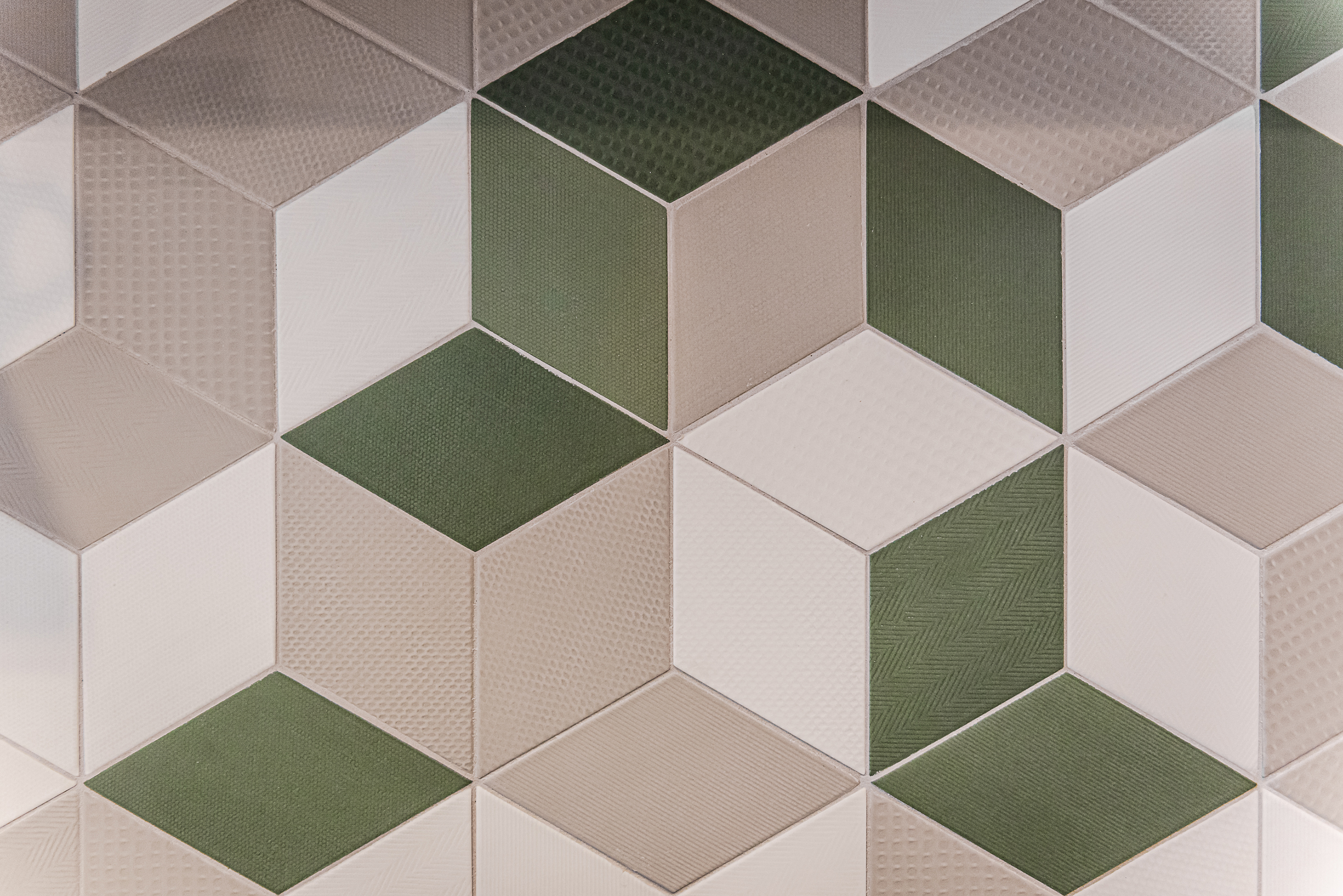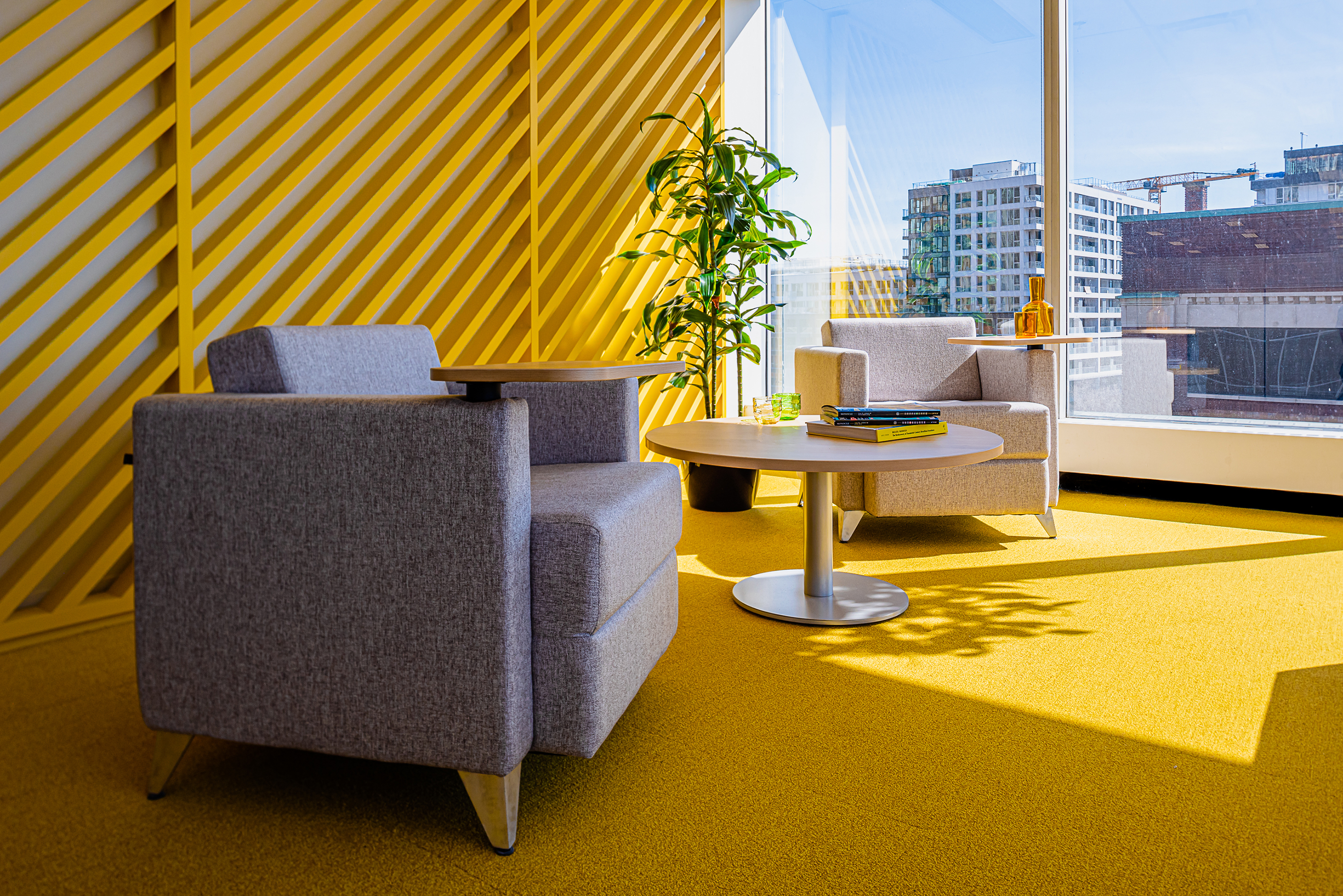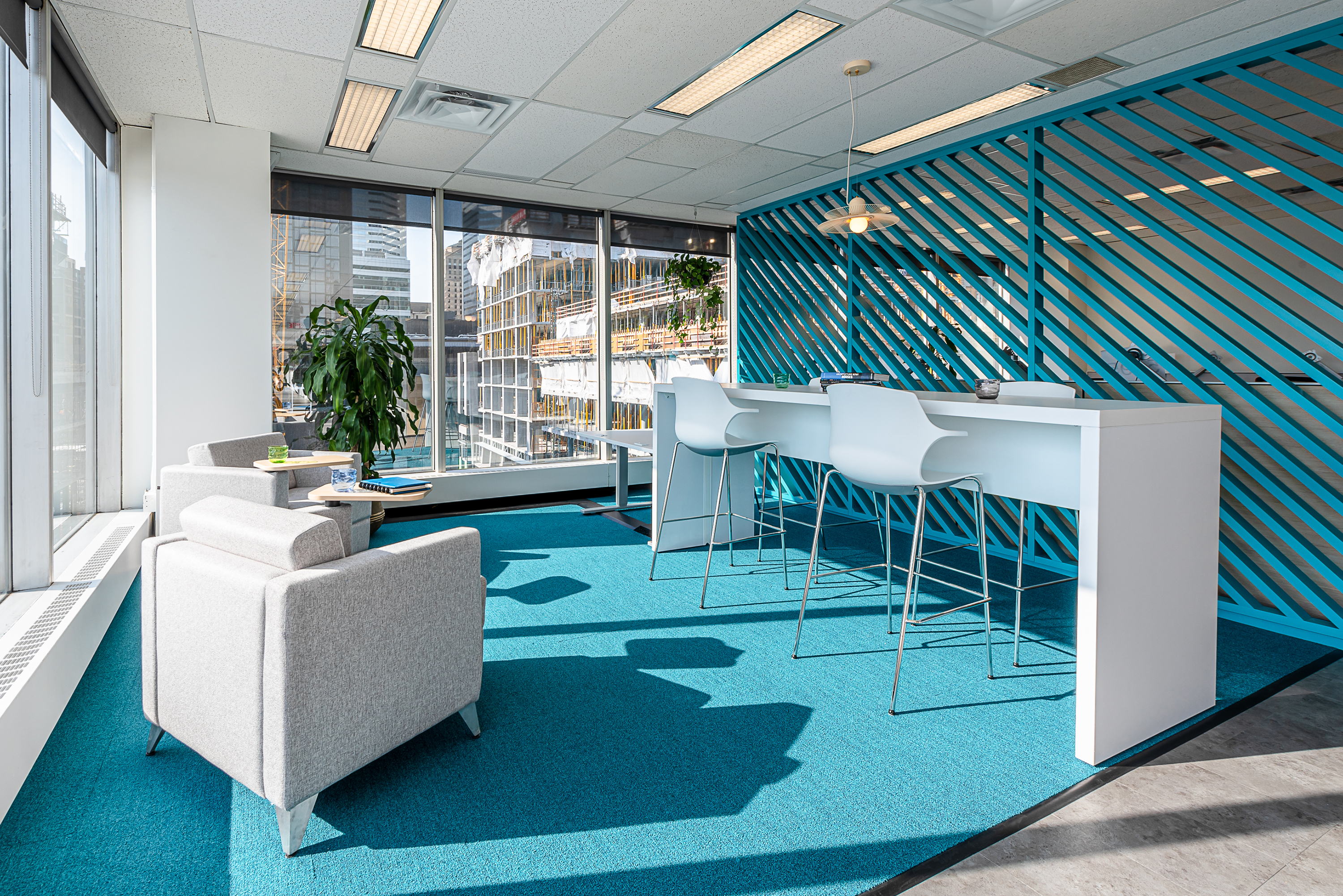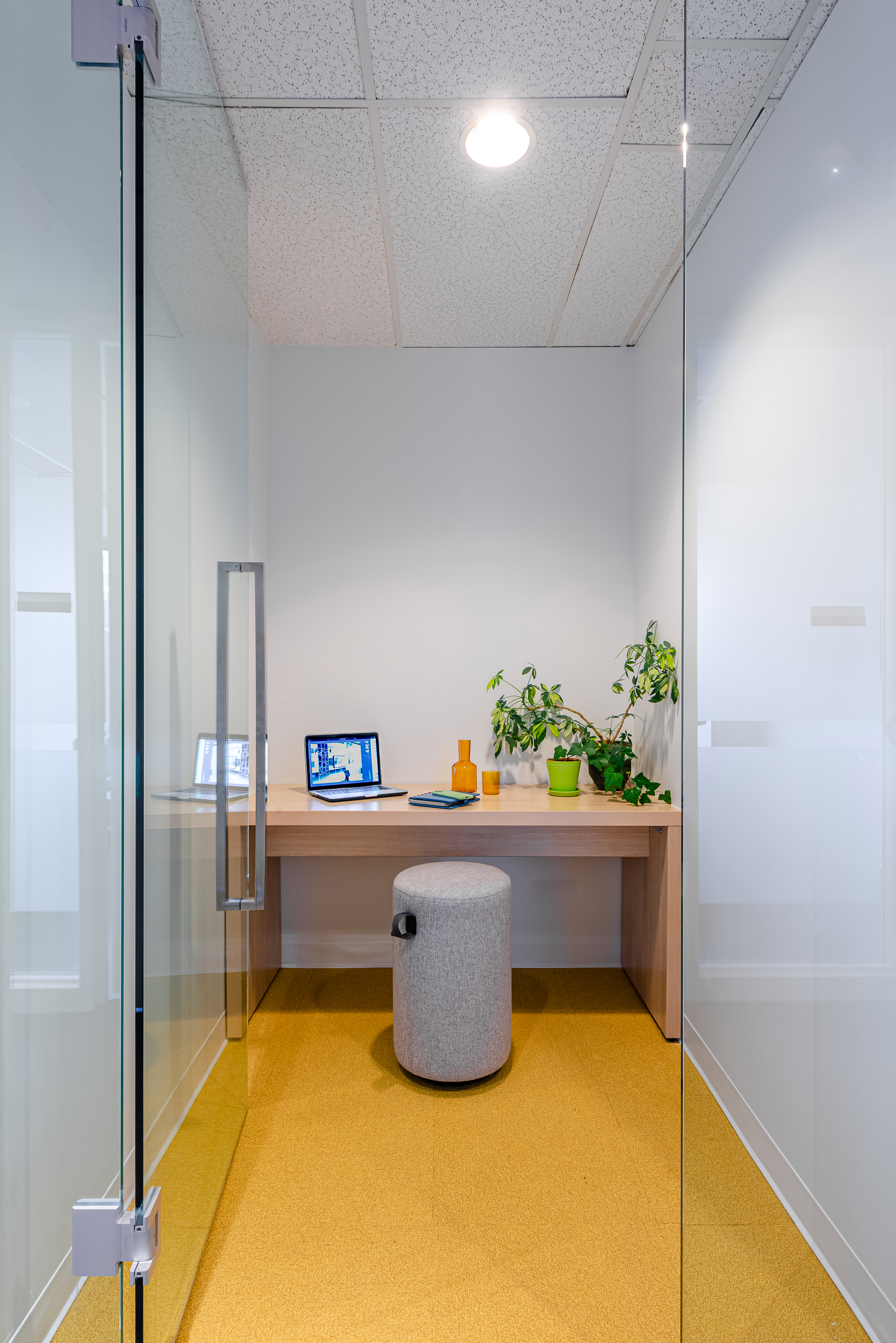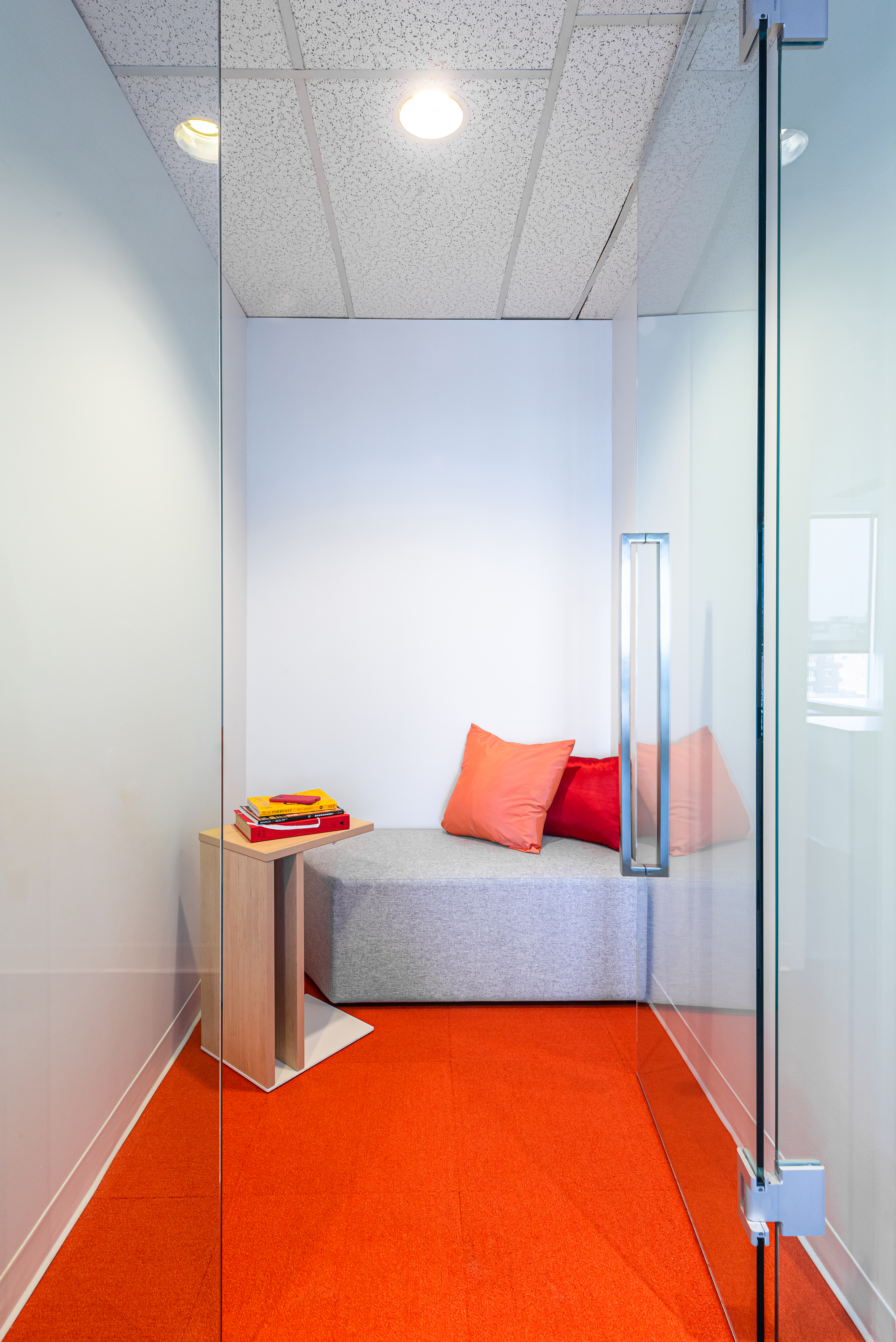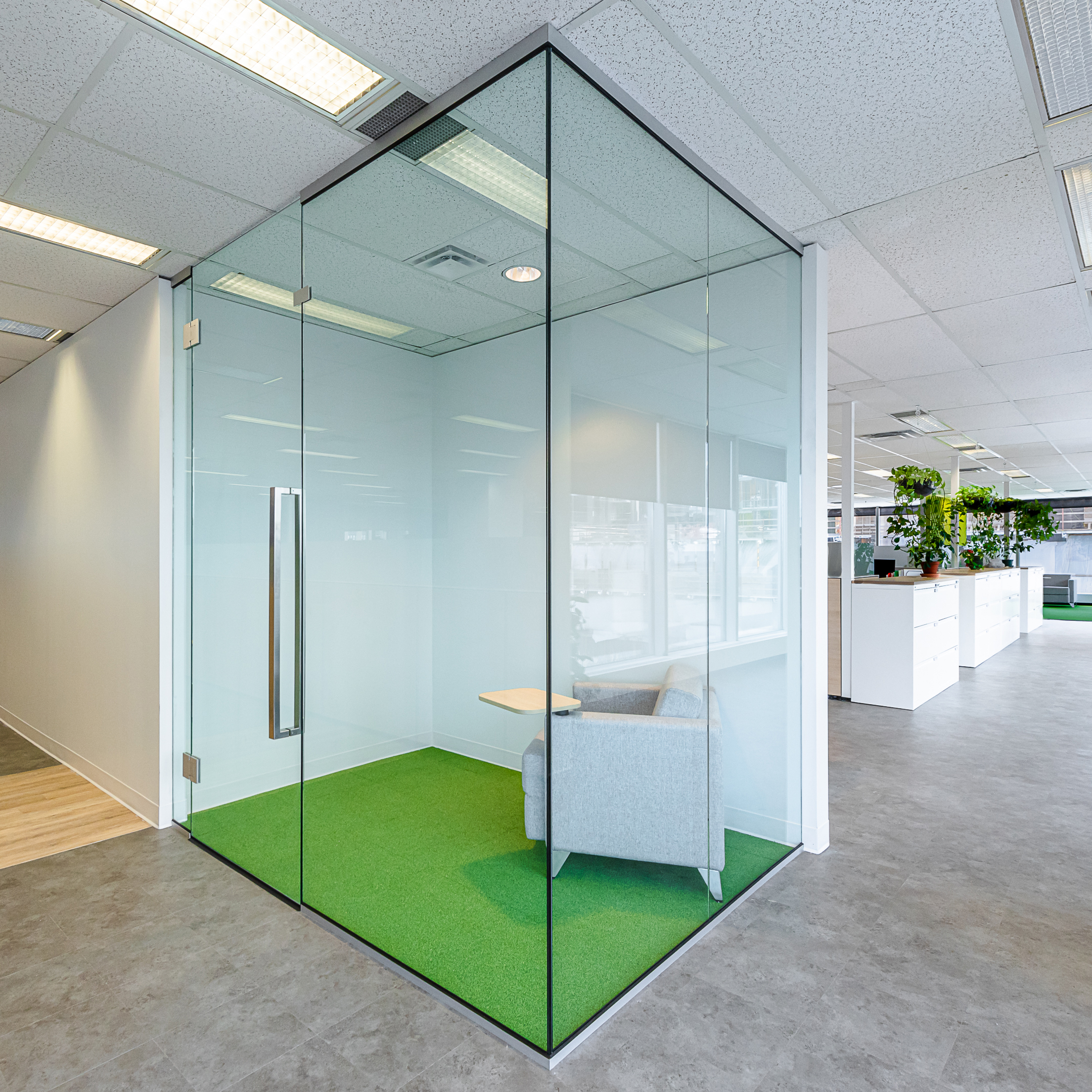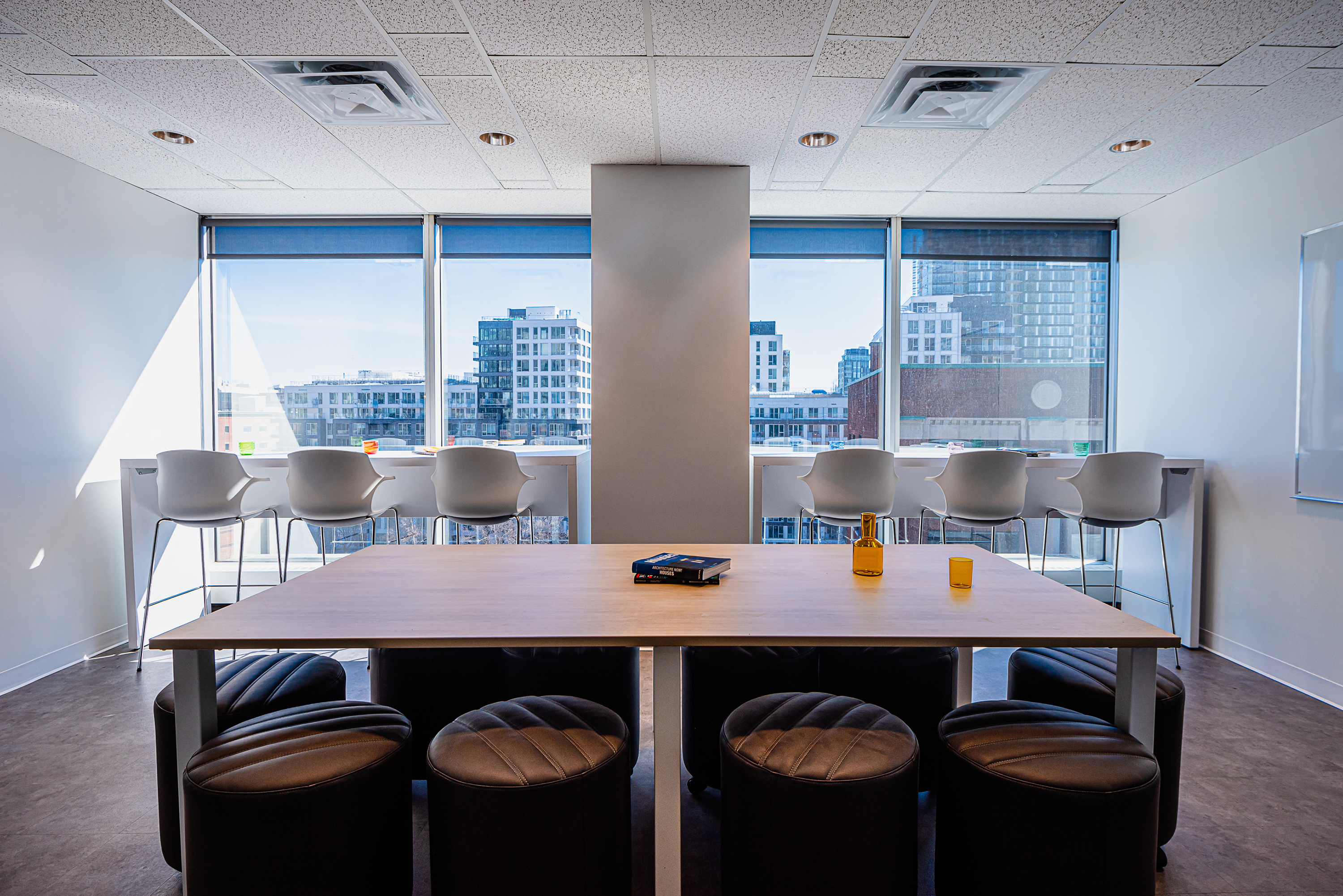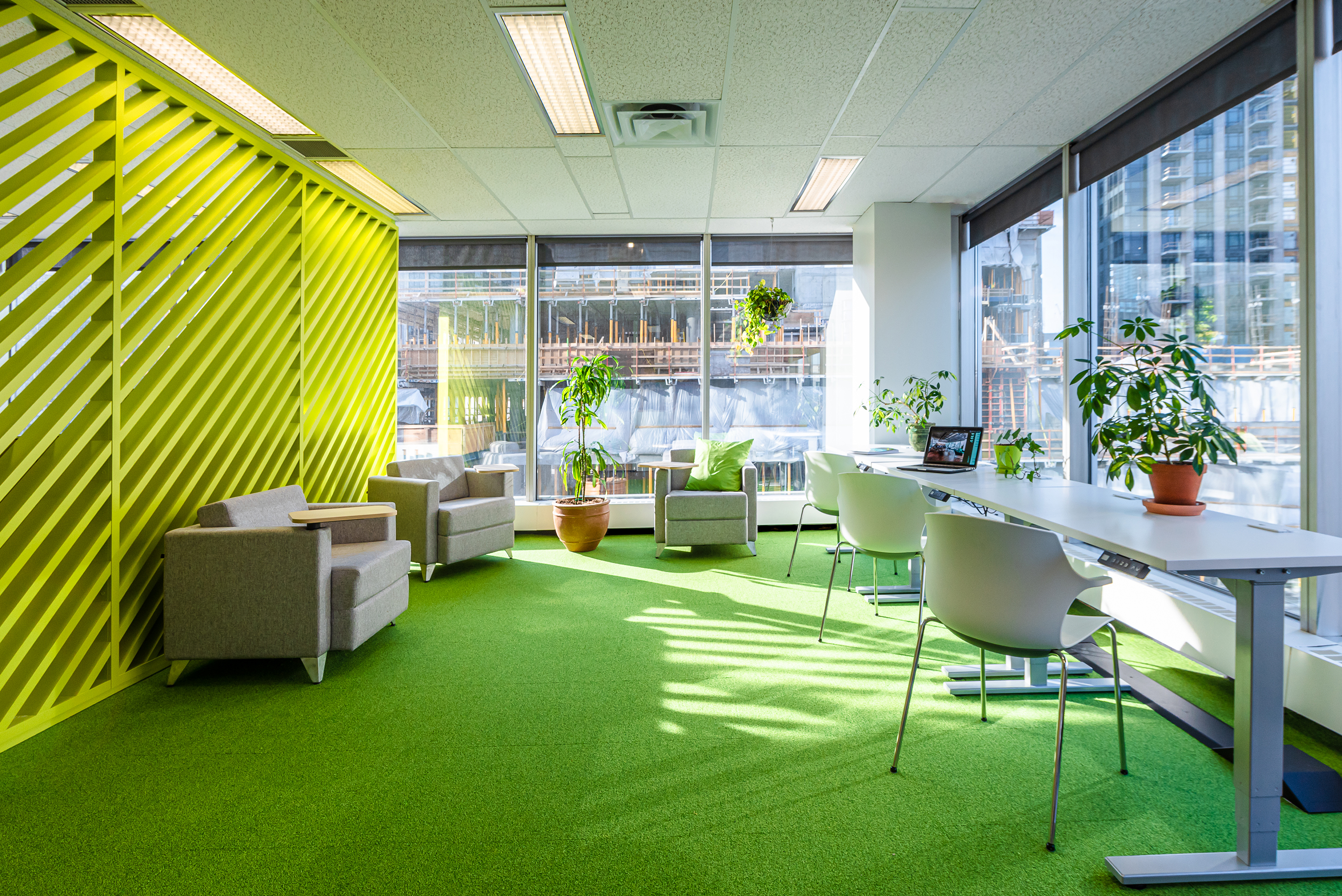 Client

Cima+
Type of business

Engineering
Typology

Corporate
Project Surface Area

21 500 sq. ft.
Global budget

$1.8 million
Collaborators

EMBLM
Artopex
Studio Botté
Location

Montreal
Completion Year

2020
Award

Grands Prix du Design 14th Edition - Winner of two Silver prizes
Photographer

JALQ Photography