The practice of hotdesking is one of many ways to redistribute office space between the individual and the communal. Instead of having a designated desk, the employees have the flexibility to choose a different space to work in everyday depending on their needs.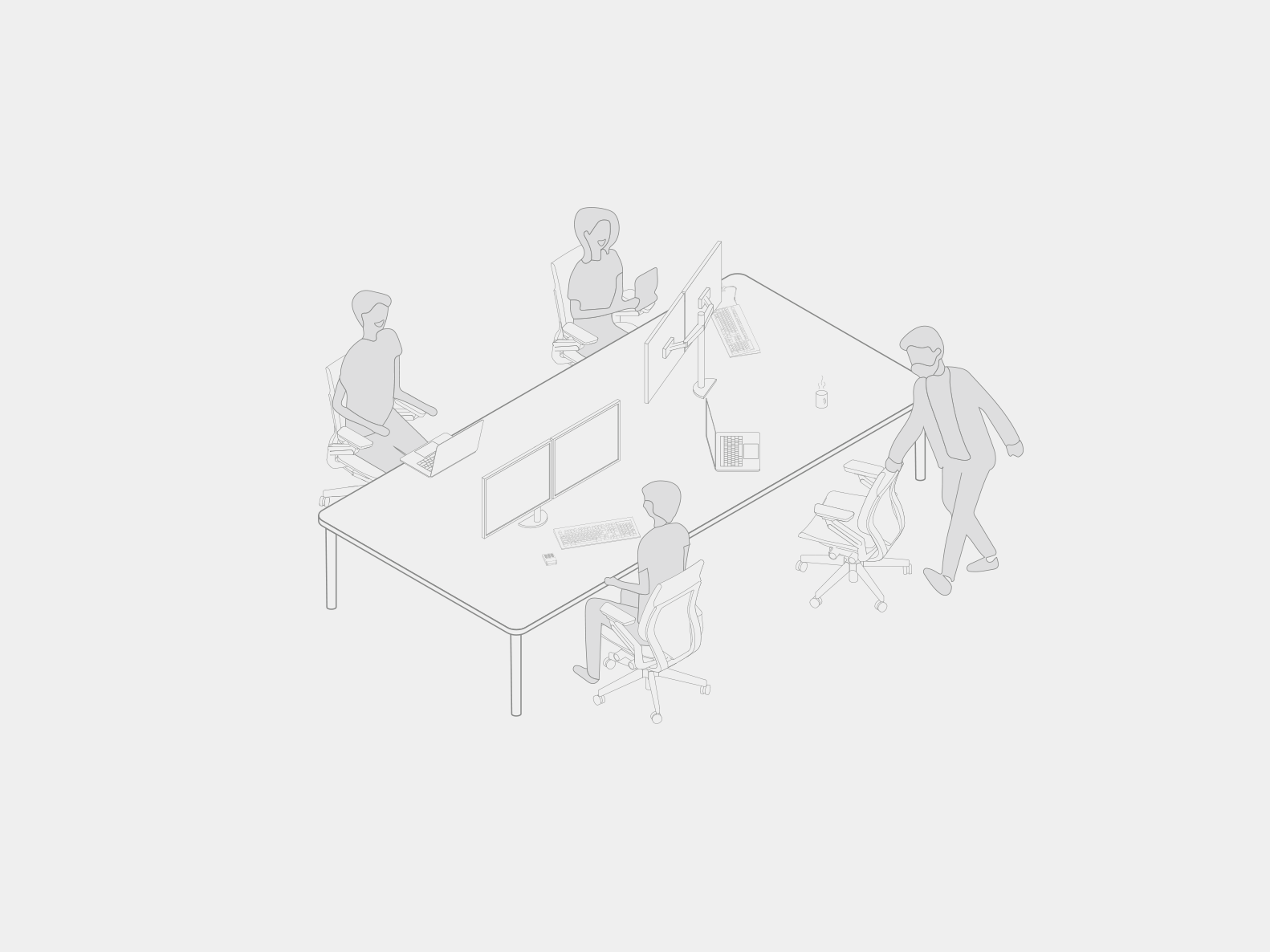 In a flexible workspace where telework and in-person work coexist, we can find several typologies and styles of desks that respond to different needs in terms of focus, confidentiality, security, ergonomics, luminosity, technology and required intimacy.
Because these spaces are shared by all employees, the workspace becomes democratized. No personal belongings remain permanently at any of the desks: after each use, the desks are cleared and cleaned for the next user. Many companies that practice hotdesking use an electronic reservation system – much like that of a hotel – while others, through occupation measurements and in-depth analysis of how and when the desks are used per zone, manage to offer enough desks of all types to respond to the needs and work rhythm of their employees.