CAE – Piazza Navona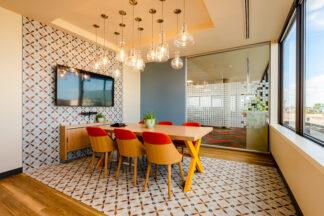 The area surrounding the Piazza Navona cafe is one of the most recent ones we've refurbished for CAE. As we've been working with the client teams for five years, they are now increasingly comfortable exploring a little more when it comes to renovating their spaces.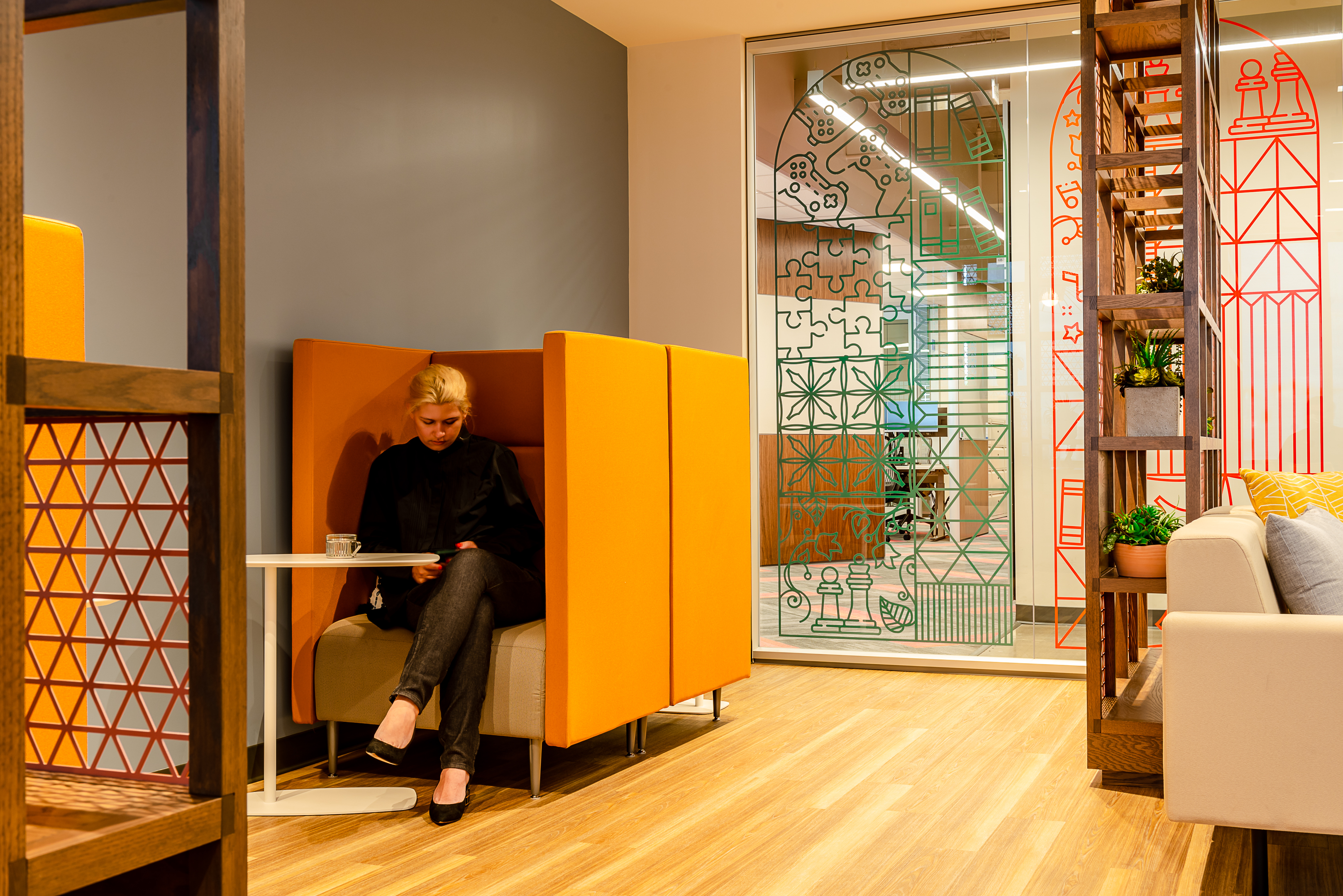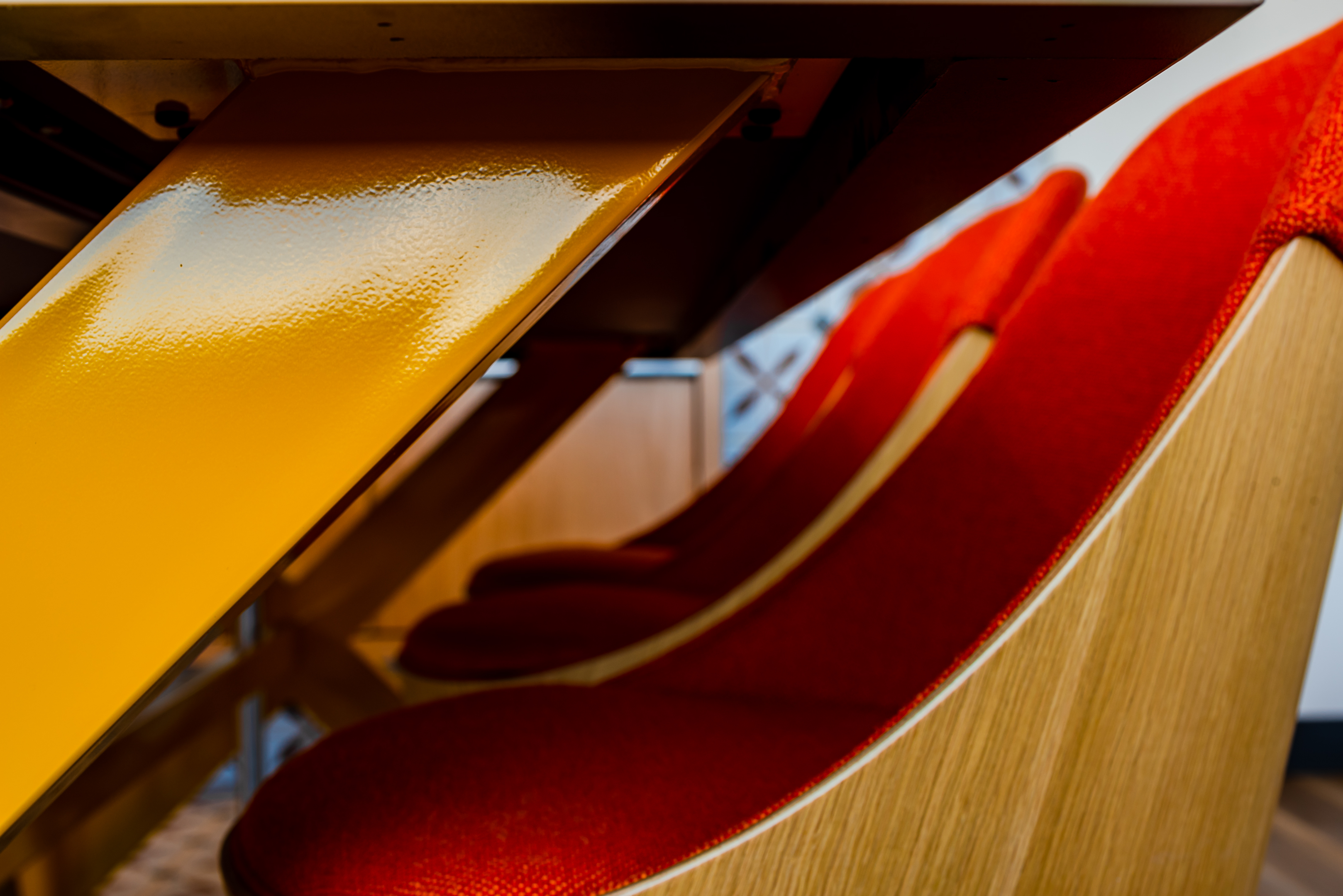 We suggested the concept of homey offices for the Piazza Navona sector. As always, we collaborated with employees by preparing three separate and original concepts that worked for both open plan offices as well as the sector's coffeeshop; employees were then asked to choose their favourite concept amongst the three and that's the one that was rolled out.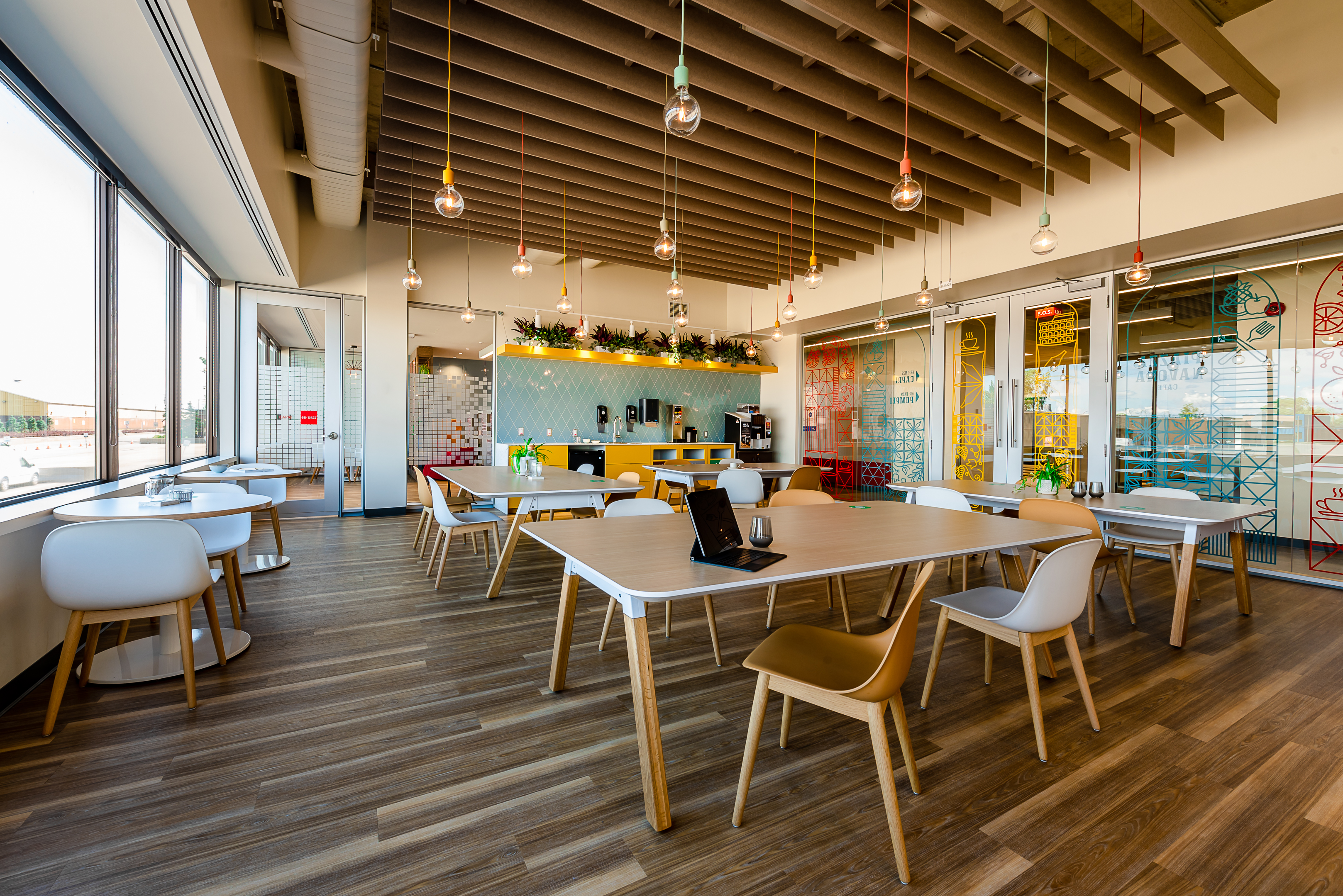 Rich materials, textures, a brighter, wilder colour palette are some of the various elements that contribute to making the Piazza Navona area what we call a homey office.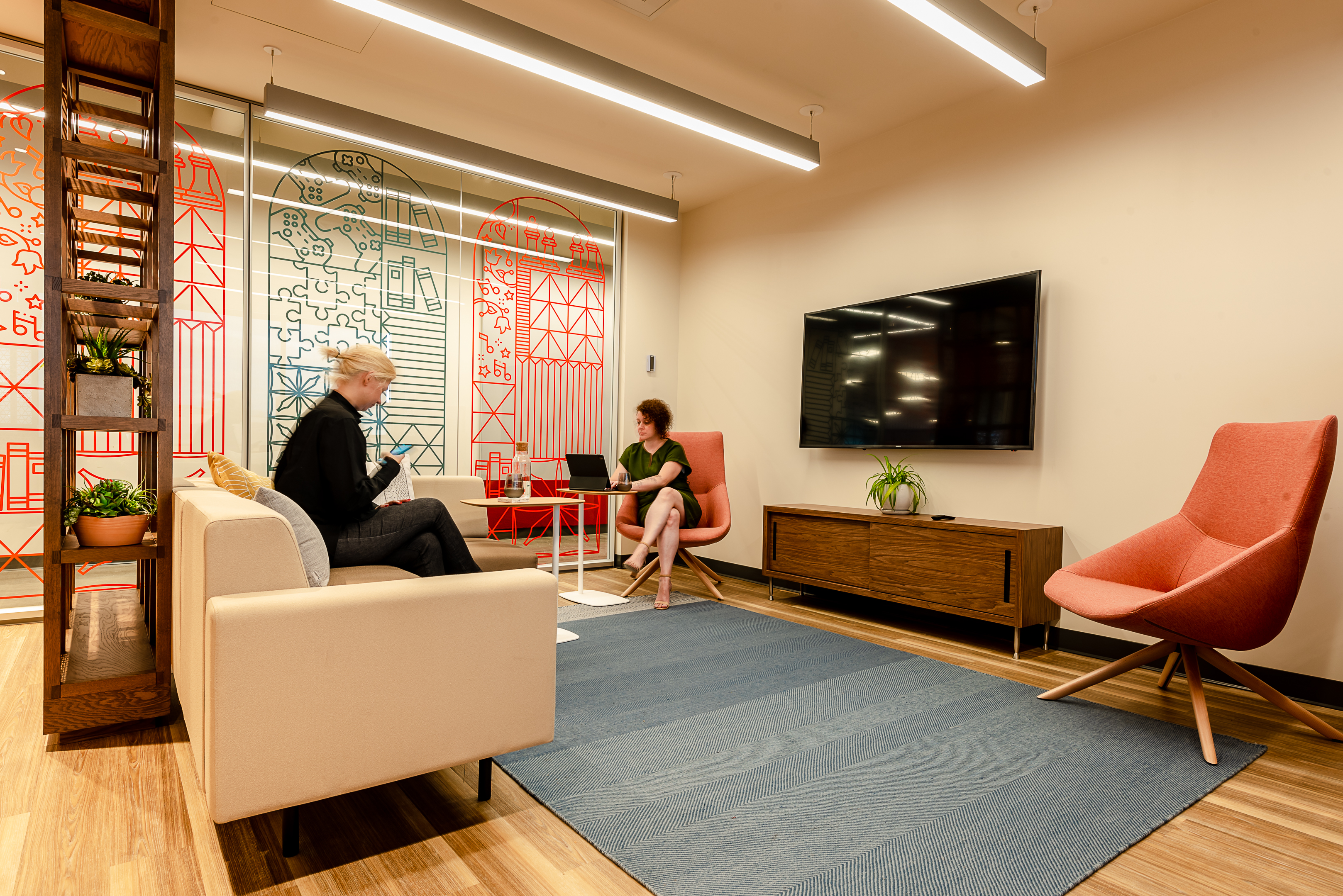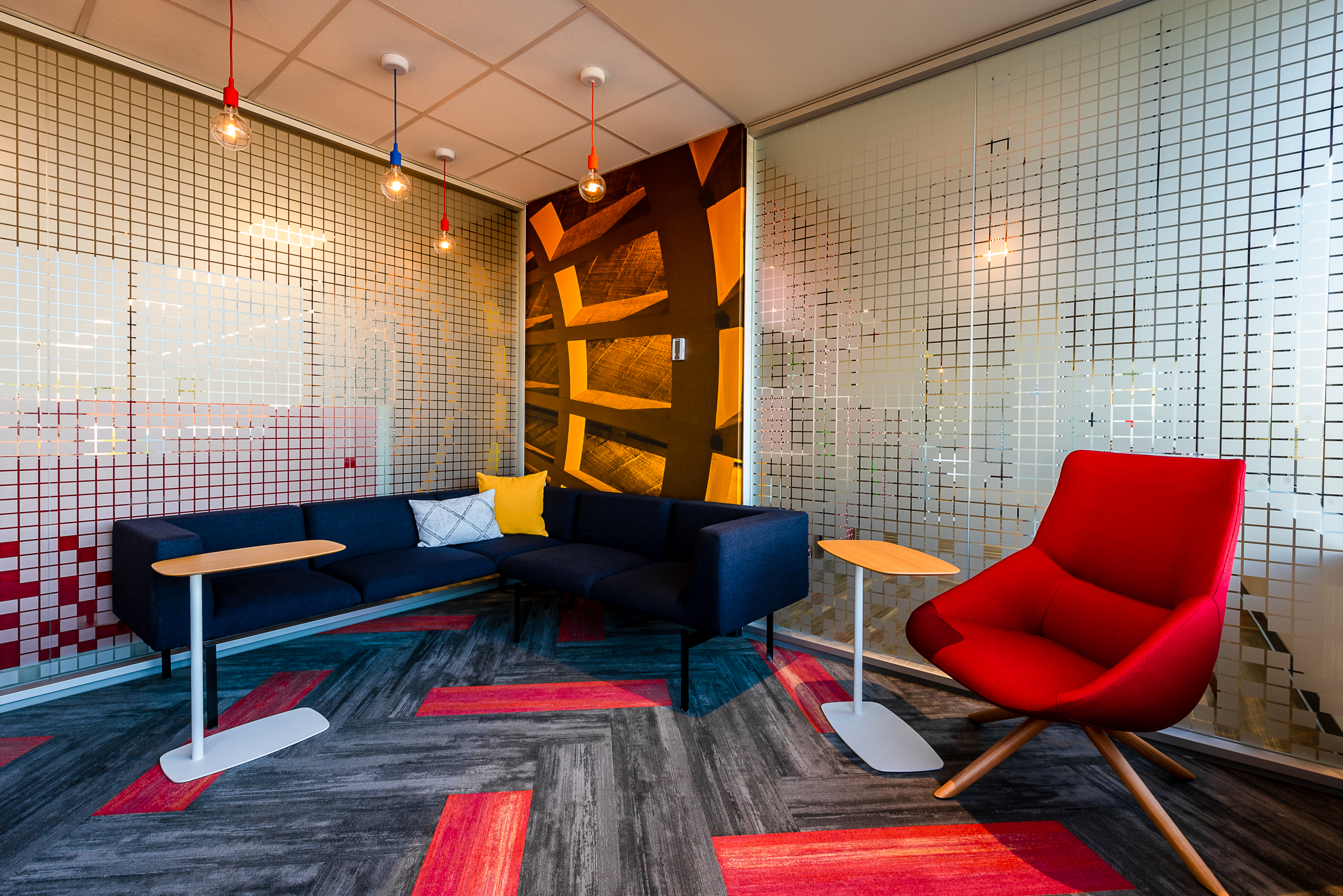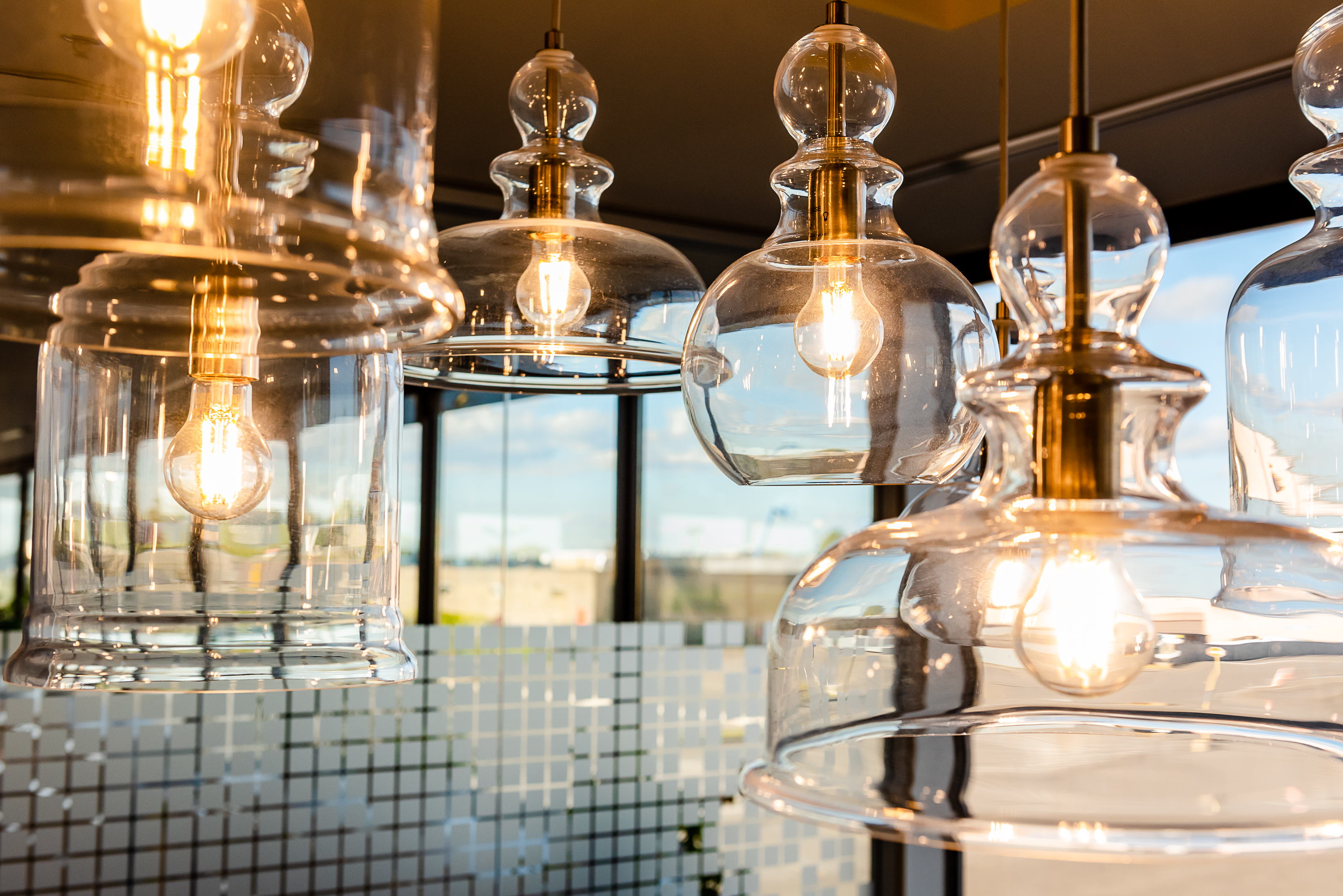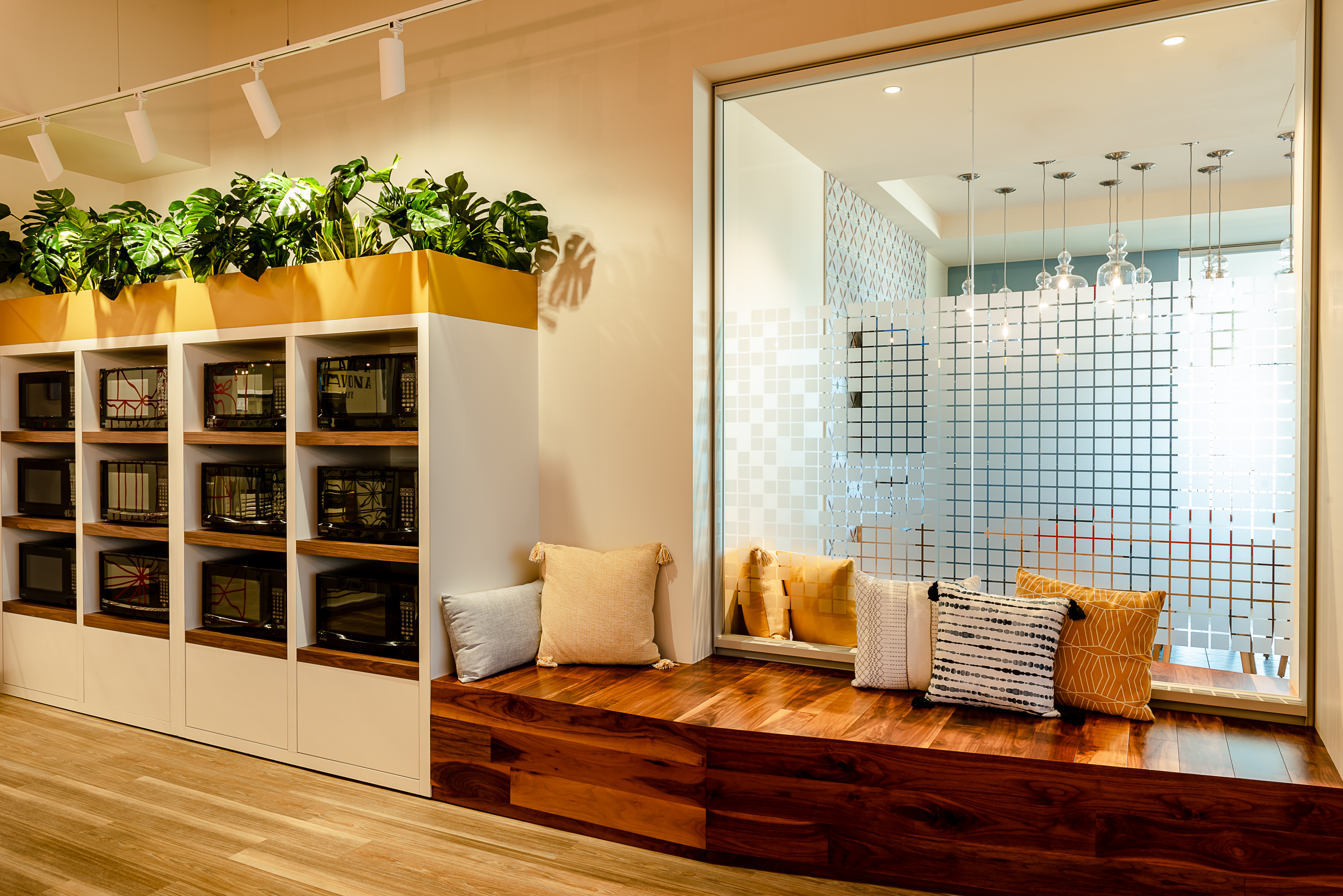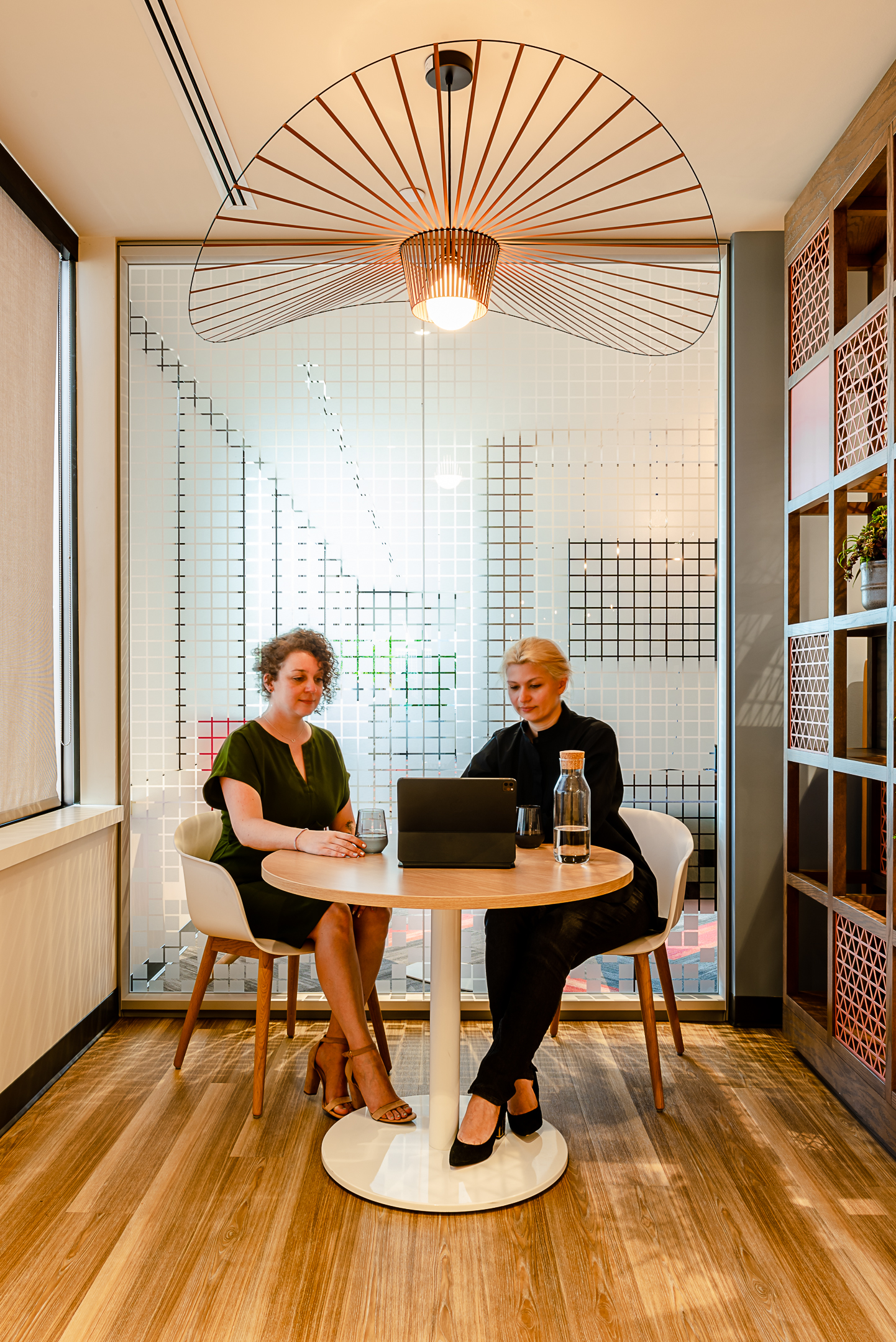 We integrated acoustic tiles on the ceiling to make the atmosphere muffled and quiet. An intimist lighting scheme as well as personalized furniture that looks less corporate also contributes to this welcoming ambiance. For seating, we opted for a multiplicity of typologies – more than nine different types in this sector alone – a majority of which would not look at odds in a residential context. These seating options furthermore respond to the various needs of the employees in their daily activities.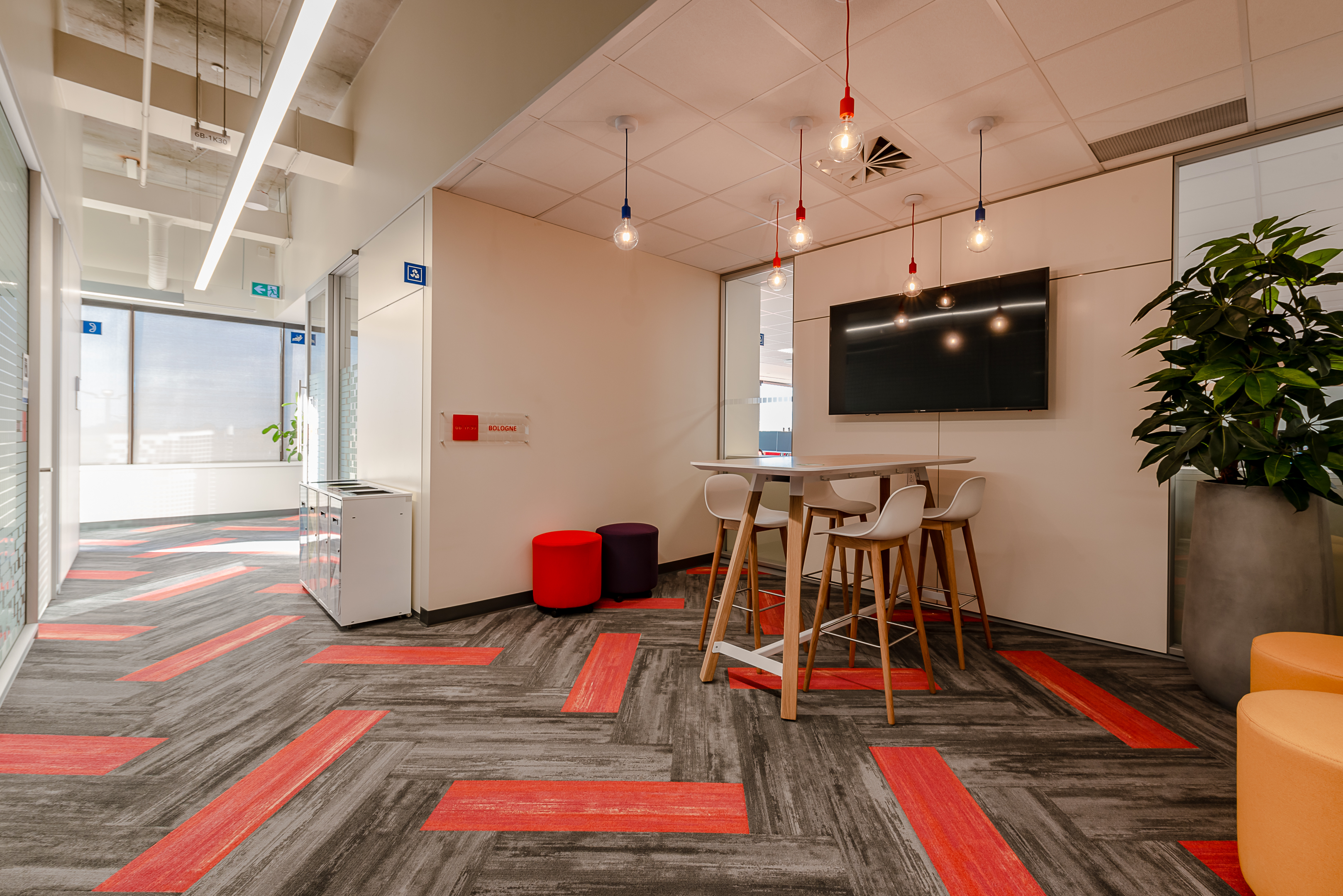 A selection of colourful and decorative ceramic tiles completes this decor. The spaces surrounding the Piazza Navona coffee are comfortable and evoke the feelings of safety and well-being one experiences when working from home, but in a more ergonomic and controlled setting with all the necessary equipment and technology.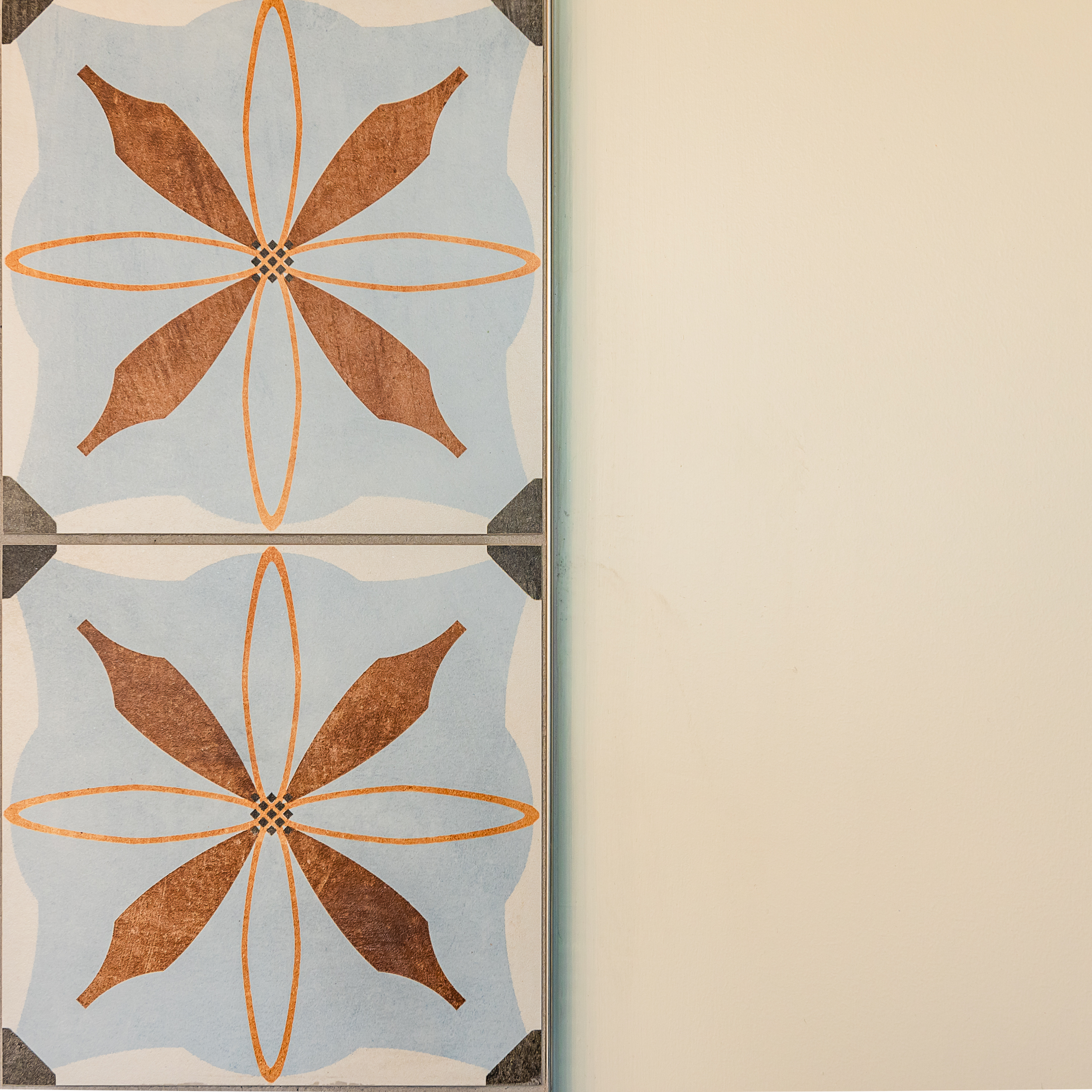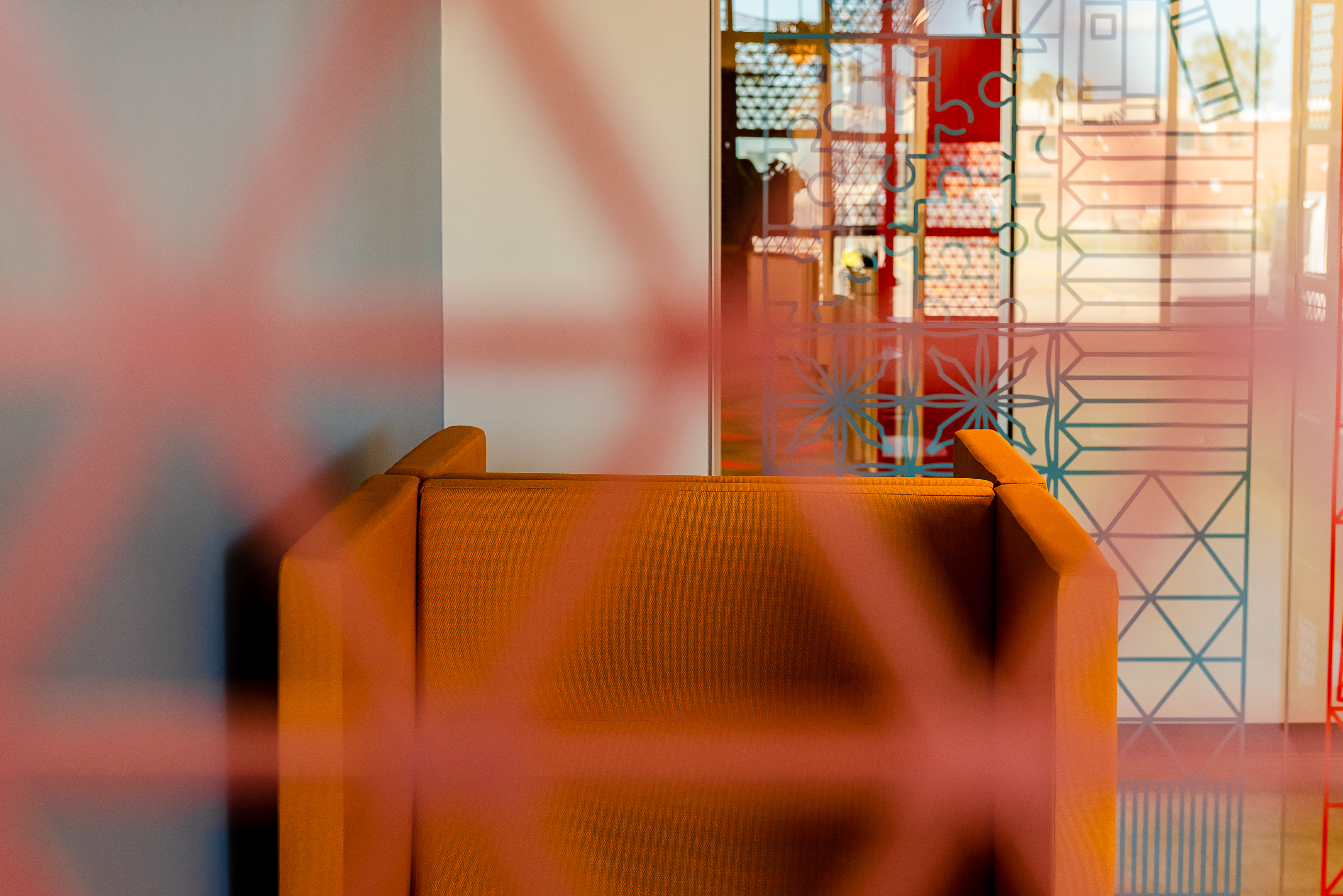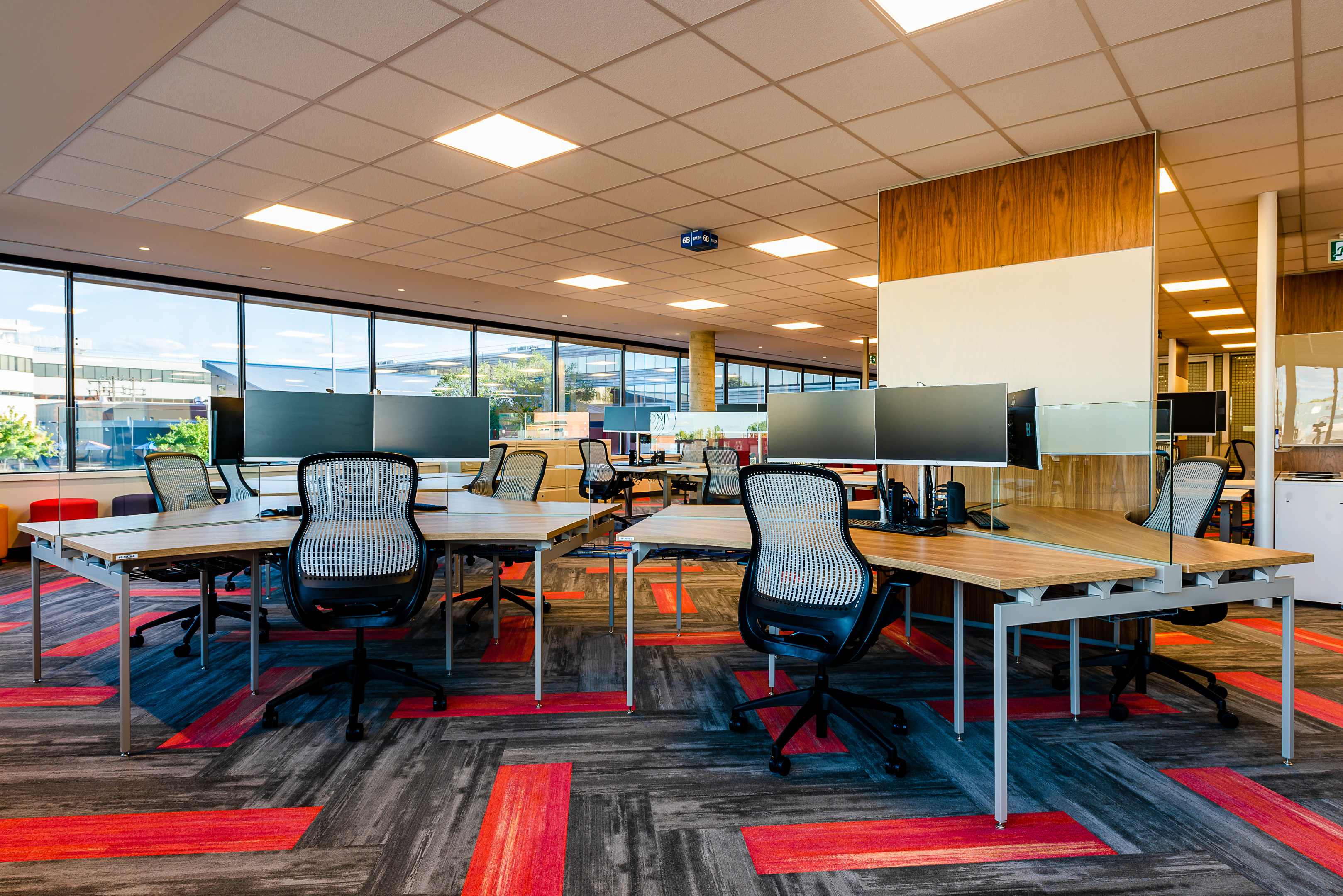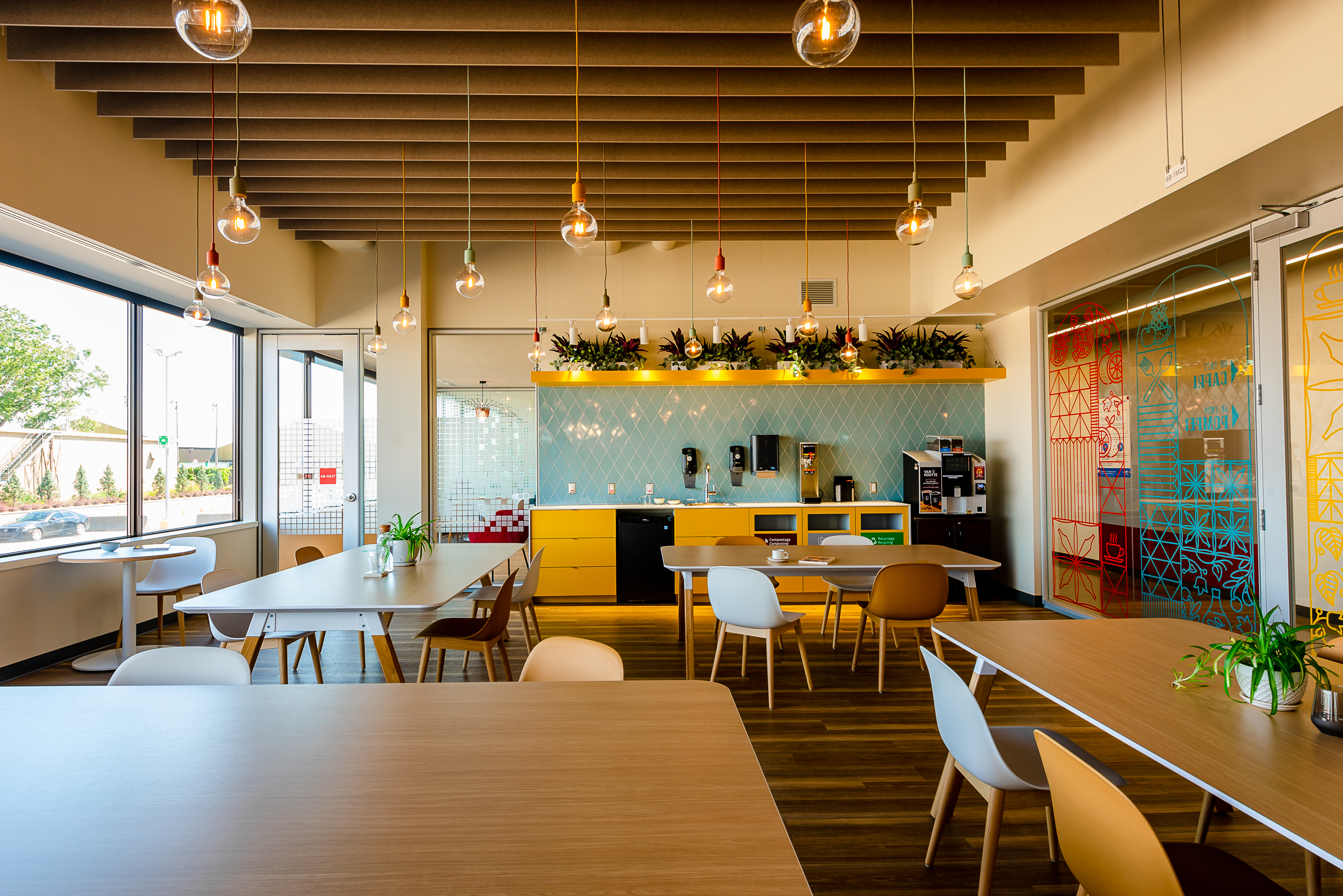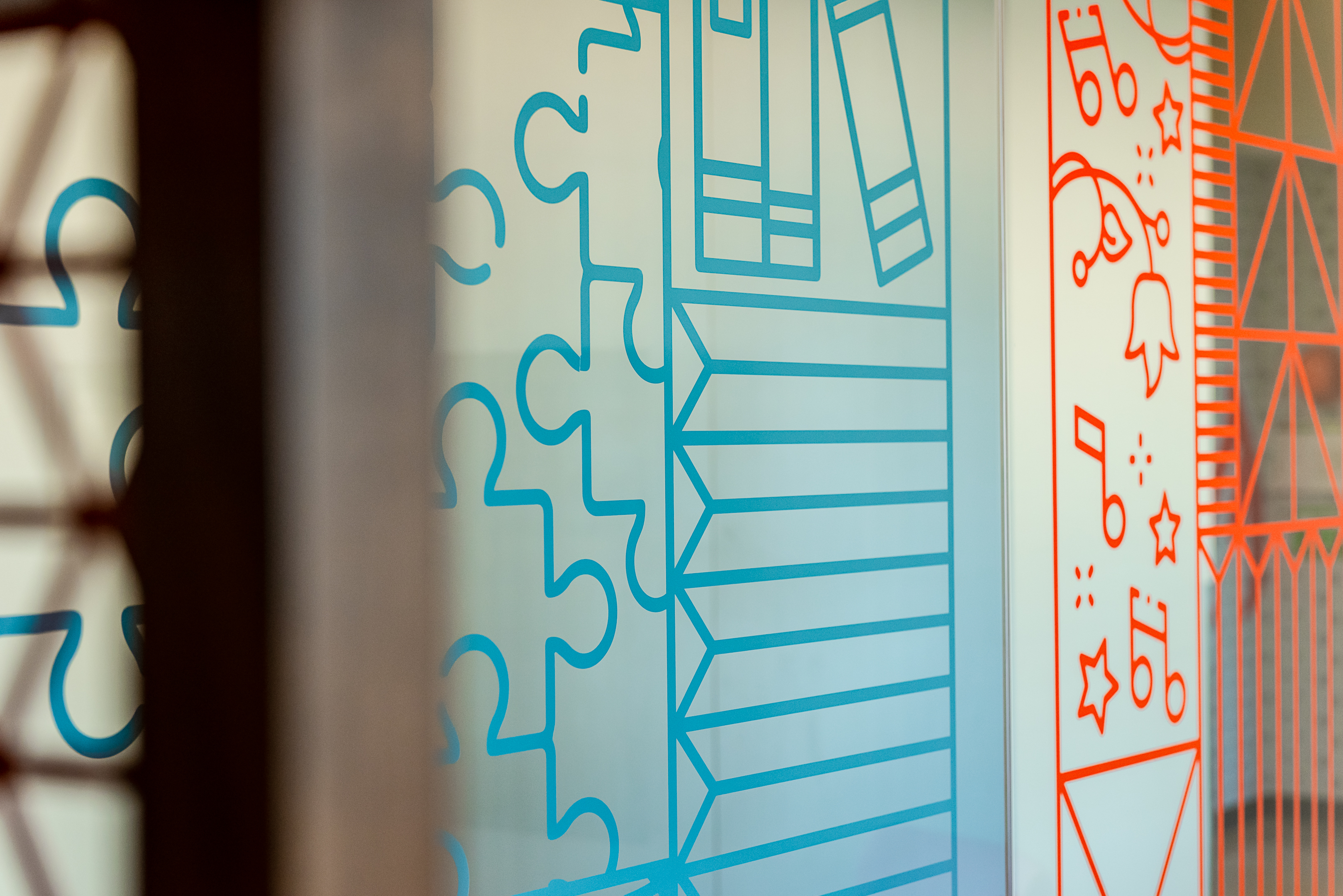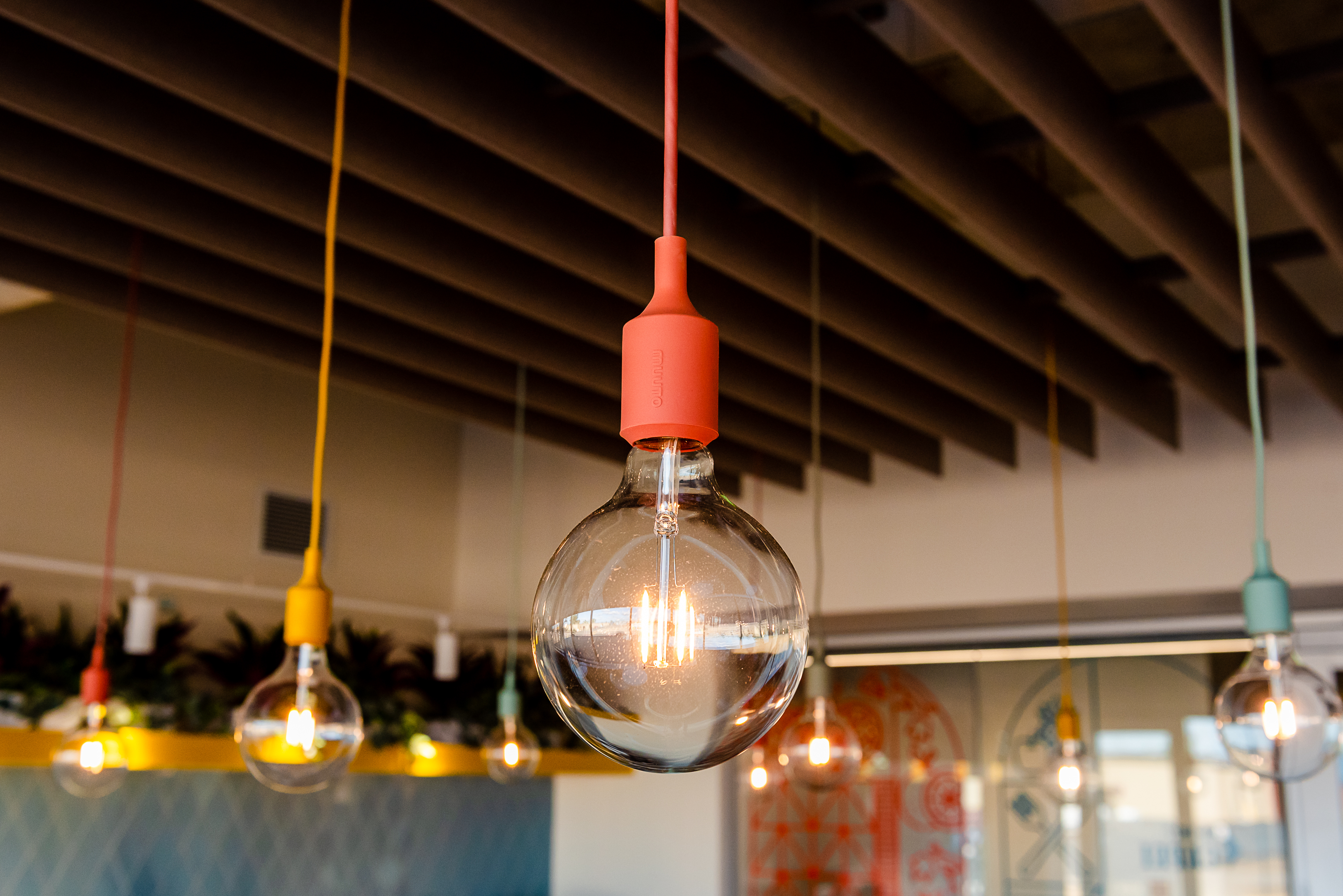 Client

CAE
Type of business

Training/Simulation
Typology

Corporate/Industrial
Project Surface Area

14 000 sq. ft.
Collaborators

LEM Experts-Conseil
Burovision
Blondin Fortin et Associés
Location

Montreal
Completion Year

2020
Award

Gold Certification - Office 5,400 - 54,000 ft2 (500 - 5,000 m2)
Silver Certification - Interior + Lighting
Silver Certification - Interior + Color
Silver Certification - Office of creative firm & company in new technology
Photographer

JALQ Photography