Groupe RP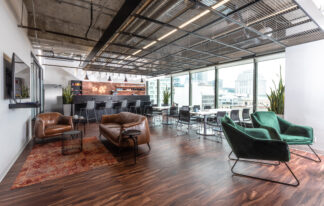 Groupe RP is a recruiting firm that was looking to relocate to a downtown Montreal office building. Our mandate was to create spaces that would suit the company's employees and clients as well as the numerous candidates that would be interviewed there.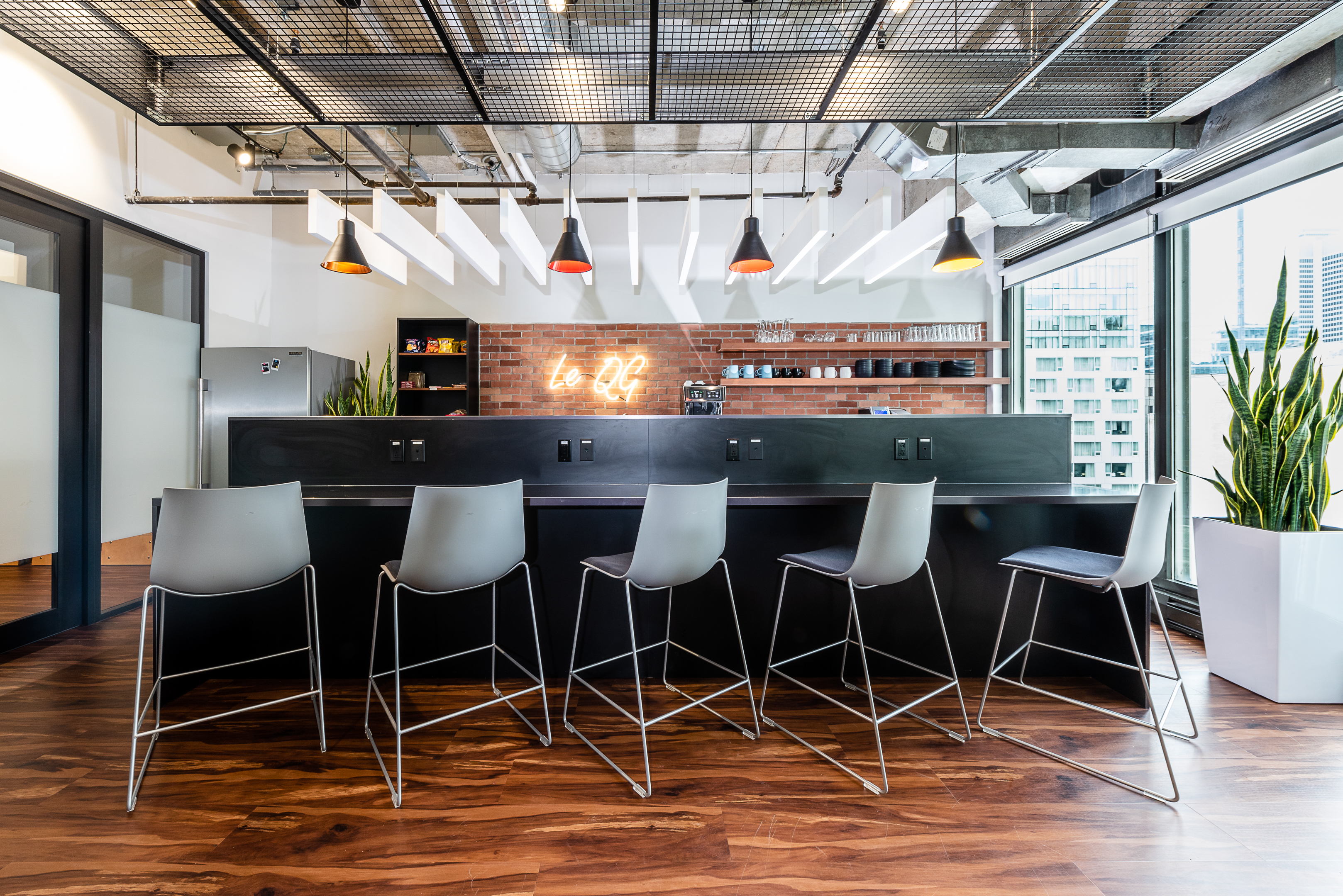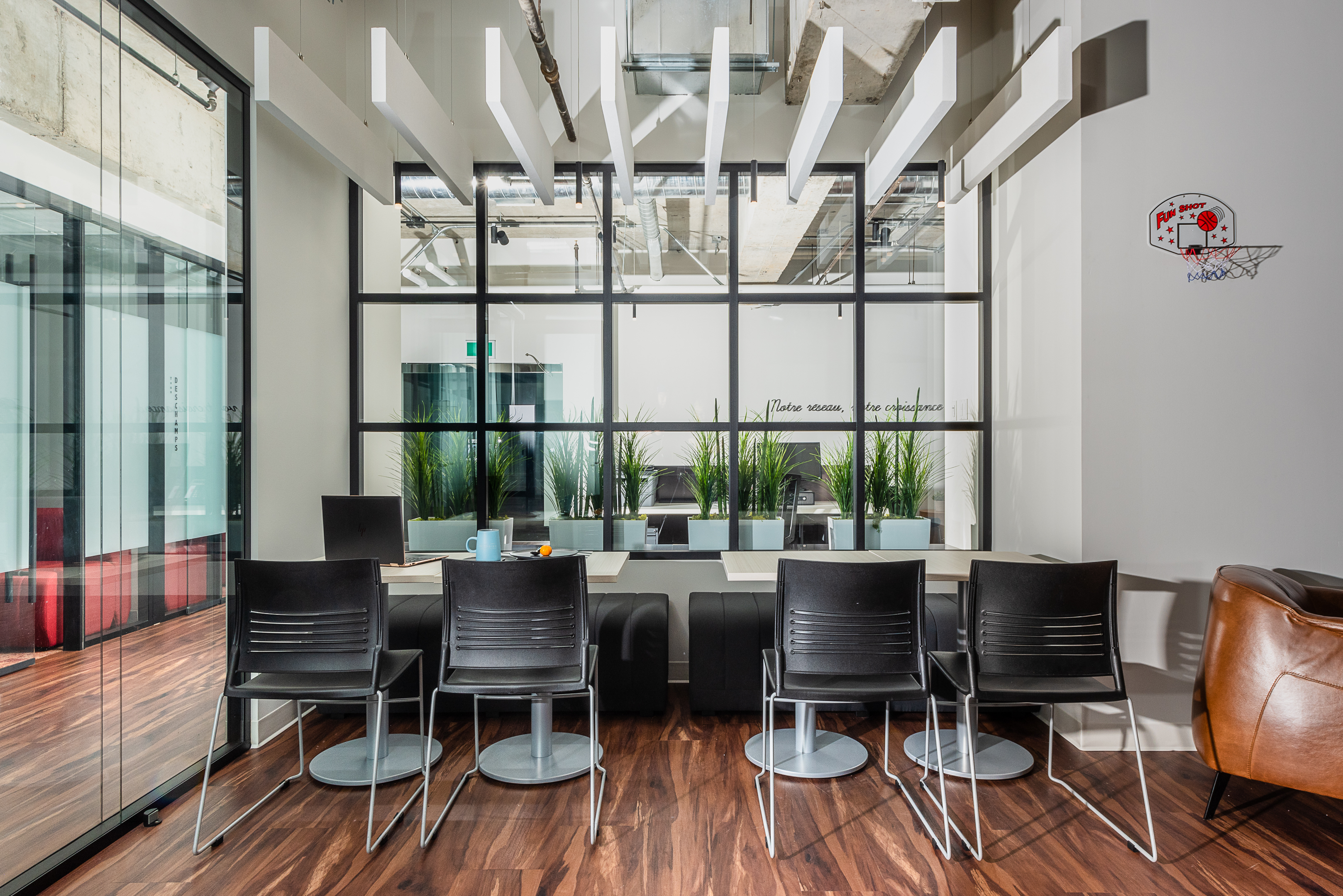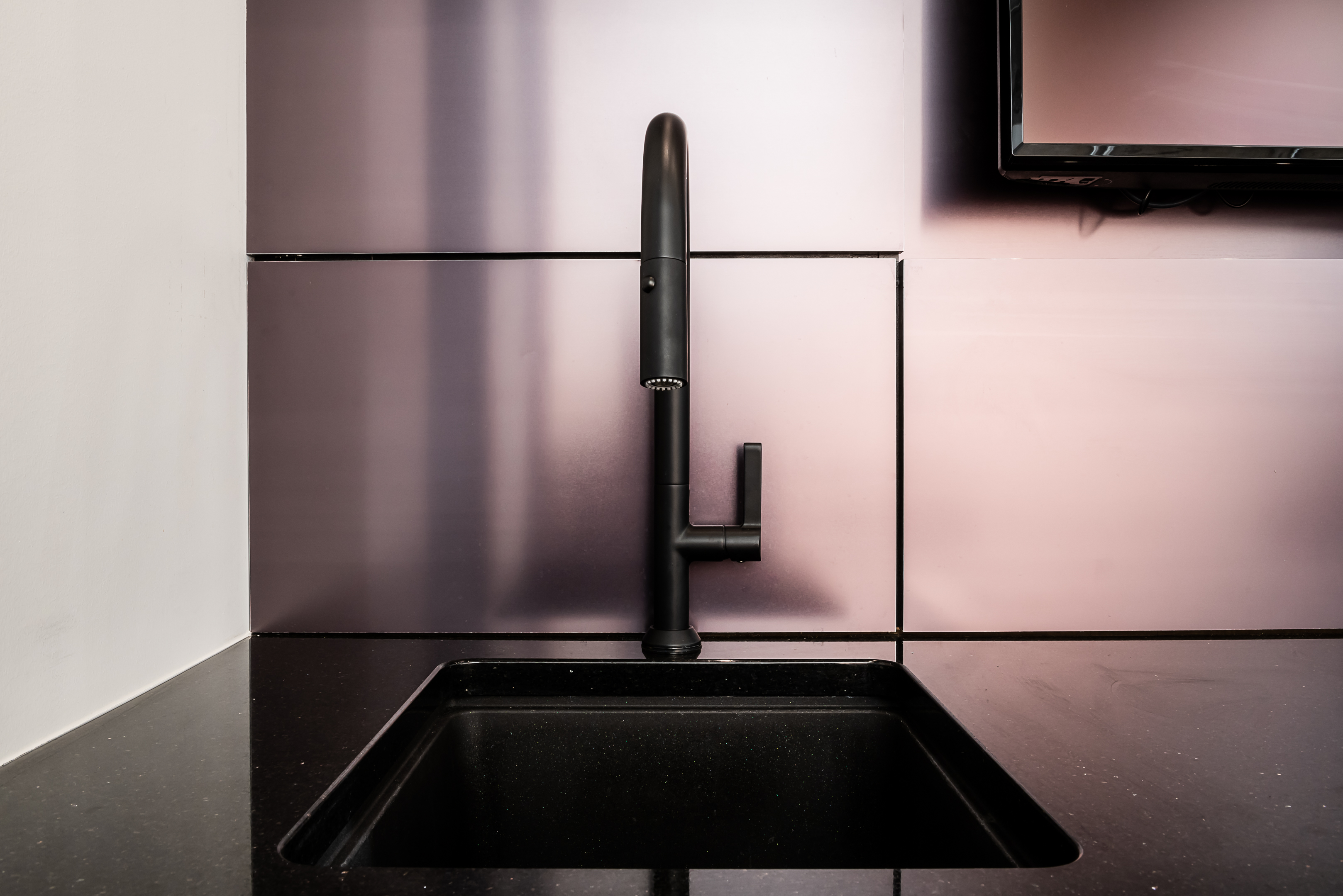 Emphasis was placed on we space and contact points with clients and candidates (reception, cafeteria, conference rooms, interview space, etc.) versus me space to best respond to the company's specific needs.
The company needed welcoming offices in order to attract the best candidates on the market while also defusing the stress typically generated by the interview process. We incorporated some intimist touches to the décor in the common areas: velvet couches, leather sofas, ambient lighting, miniature basketball hoop, and beer tap. This created a comfortable and inviting environment where employees could unwind during lunchtime or after work hours.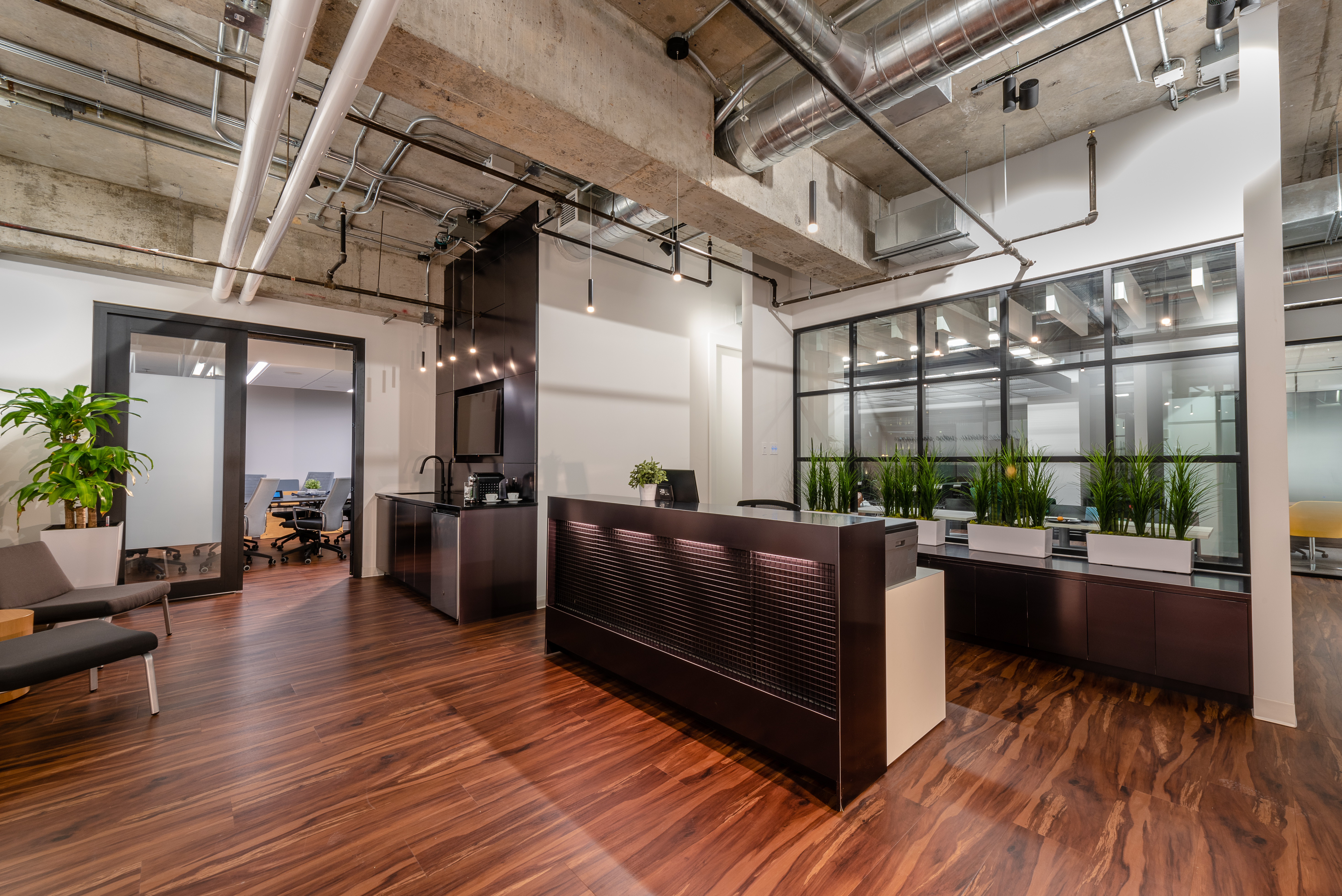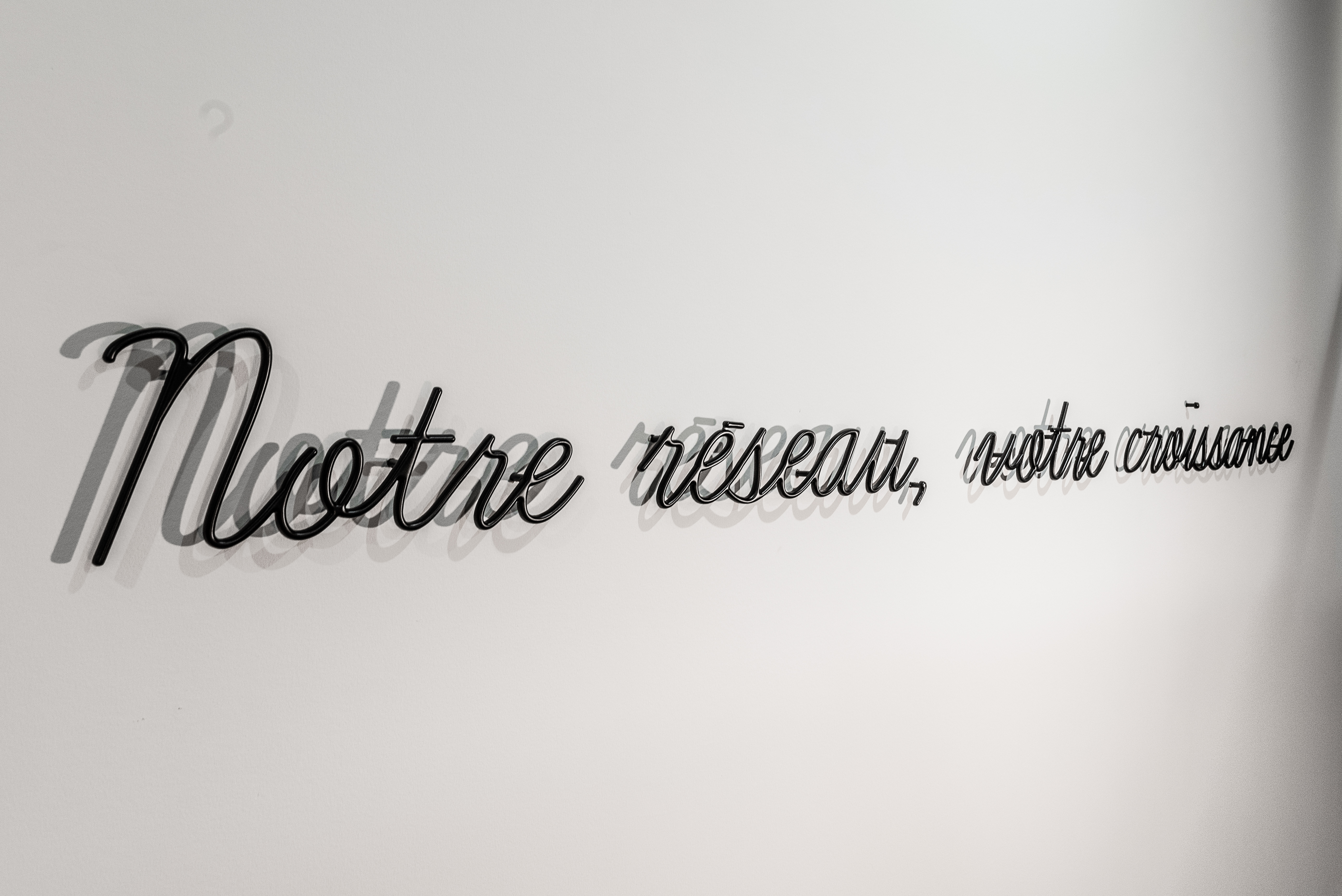 In order to maximize the space and make it flexible, we organized the common areas (lounge, conference room, booths, service counters) around the reception area, which became the central axis for all activities. All these different rooms communicate with each other, which creates a fluid navigation of the space while also allowing for bigger gatherings during events.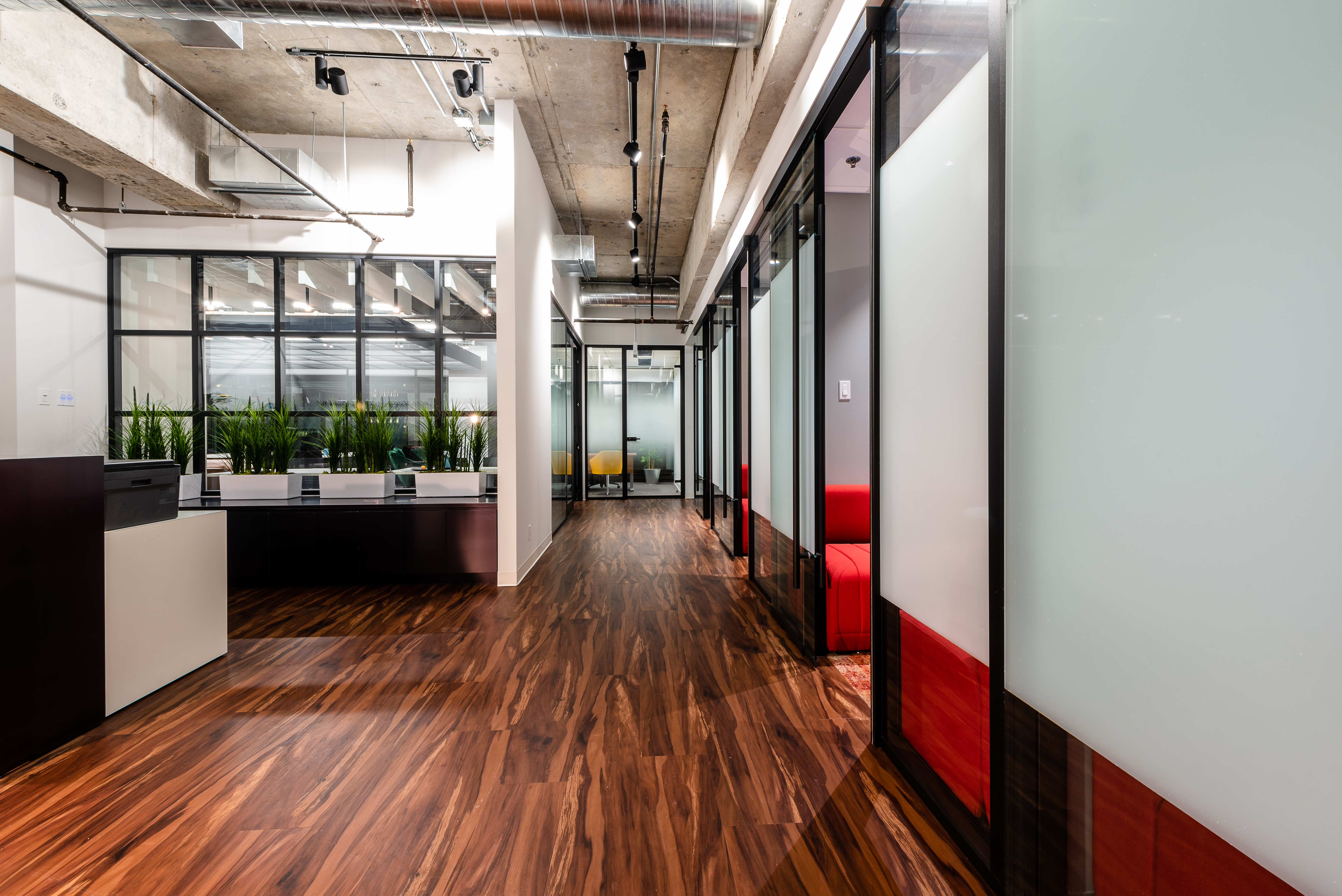 Instead of interviews being hosted at the recruiters' desks, we suggested interview booths be included in the design, small conference rooms with enhanced soundproofing. Each of these interview booths has all the technological resources necessary as well as comfortable benches. The booths create a feeling of ease and comfort that is appropriate for the discussions that take place there. They are also located near the reception area, which facilitates the candidates' experience while also preserving the confidentiality of the interview process.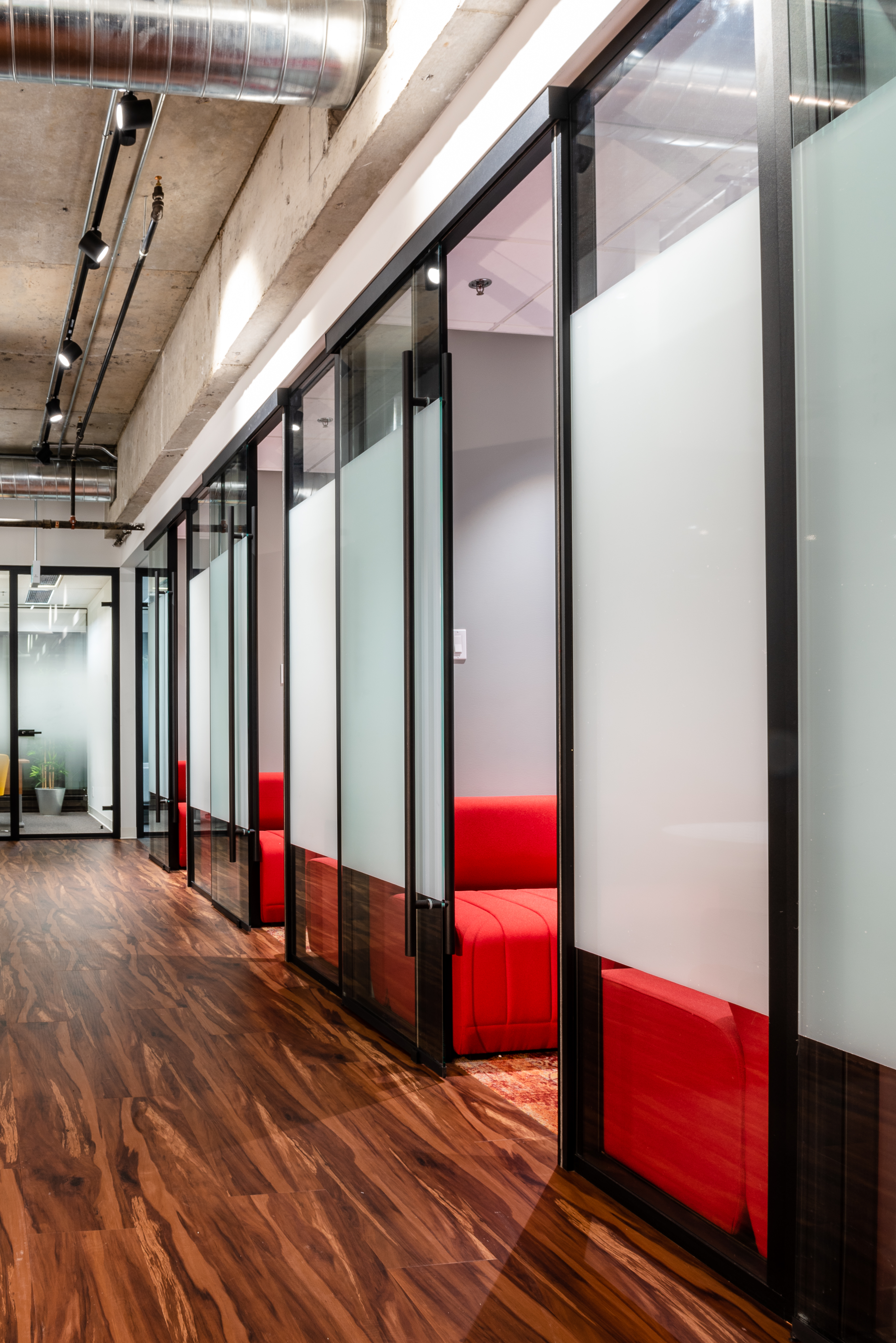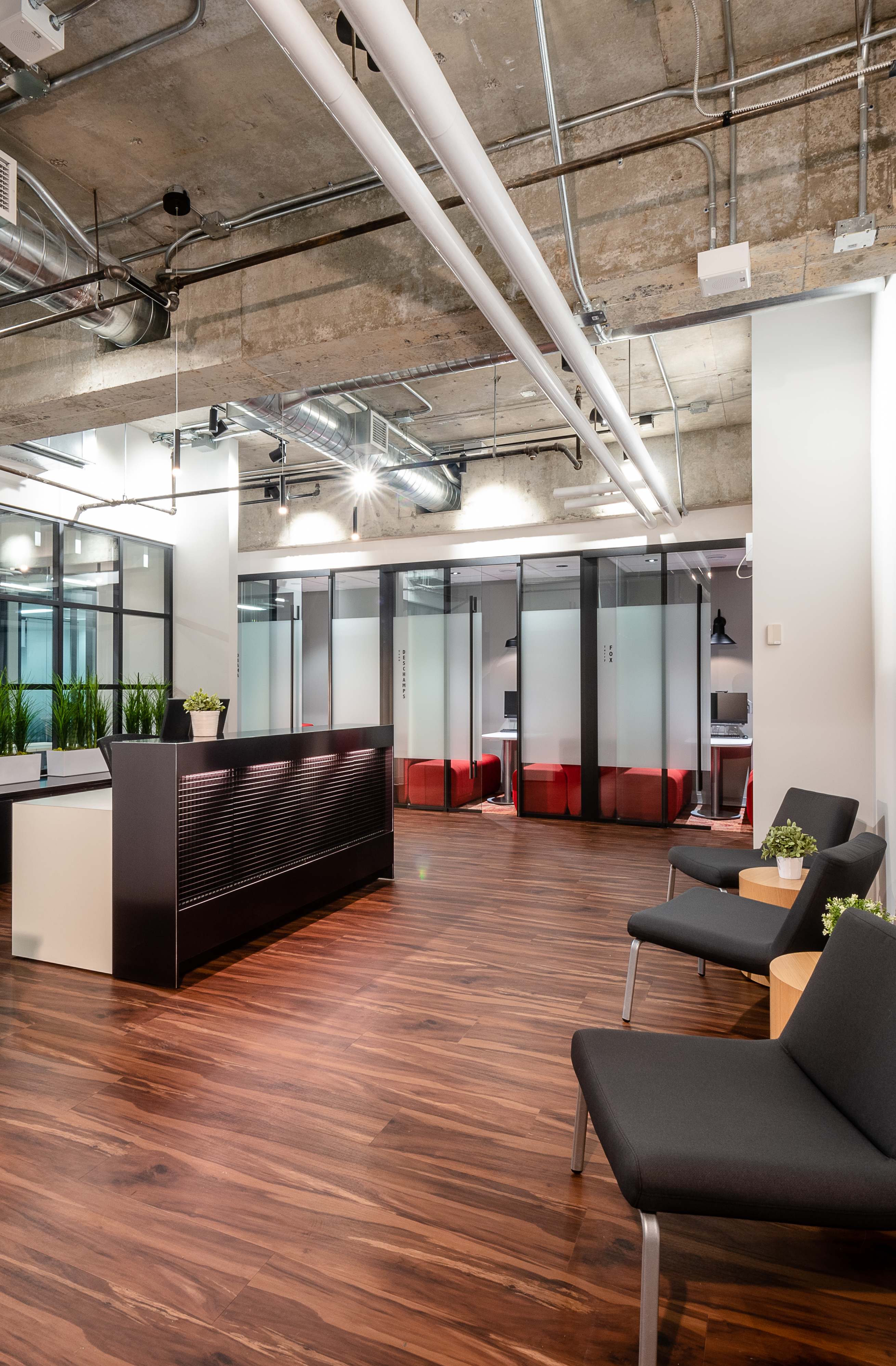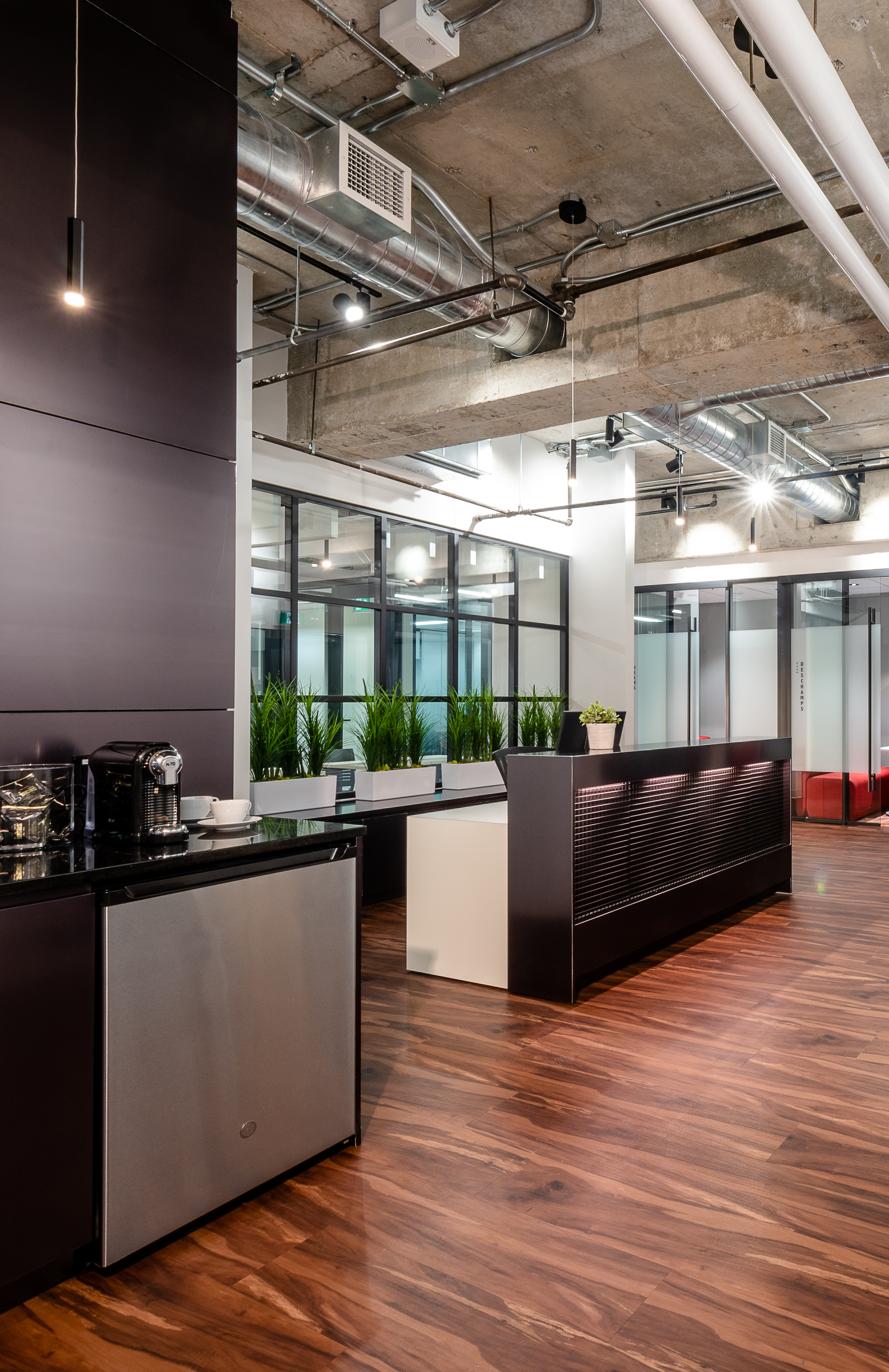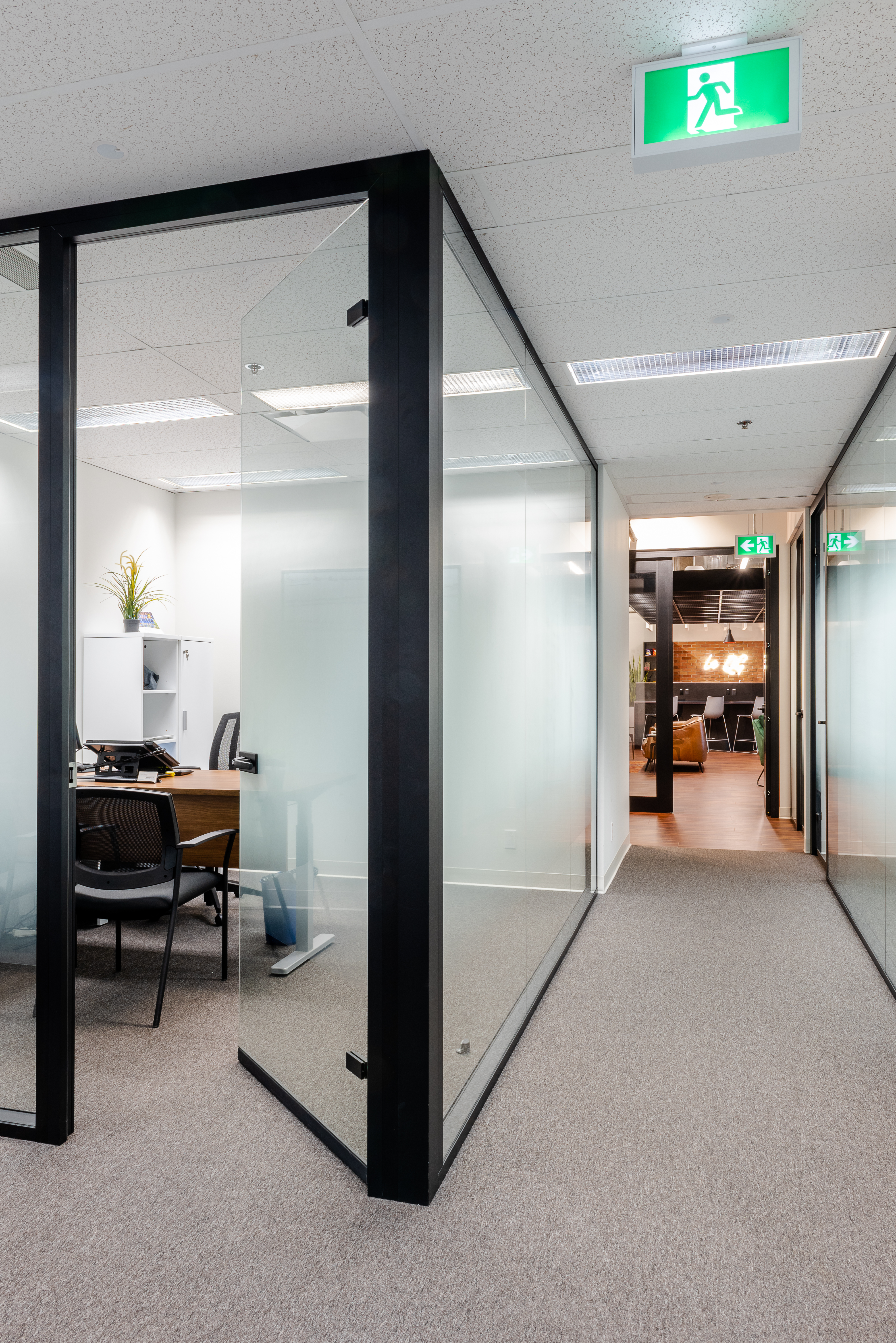 Client

Groupe RP
Type of business

Recruitment
Typology

Corporate
Project Surface Area

8000 sq. ft.
Global budget

$ 900 000
Collaborators

Devencore (Avison Young)
Albert Jean & CMI Experts-Conseils
Location

Montreal
Completion Year

2019
Photographer

JALQ Photography