CIMA+ Longueuil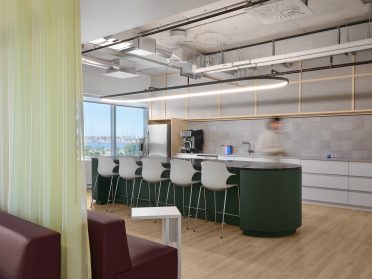 The redevelopment and transformation project of CIMA+'s offices located at 101 Roland-Therrien is part of a lease renewal context. Faced with this opportunity, AMA committed to creating a modern, welcoming, and high-performing work environment aimed at encouraging employees to return to the office.
The project also aimed to implement the new guideline previously developed by CIMA+ and AMA during the design of the Montreal project.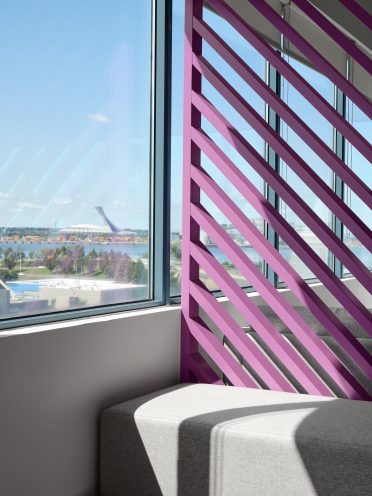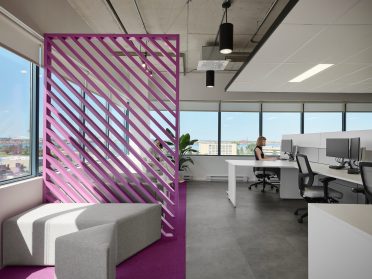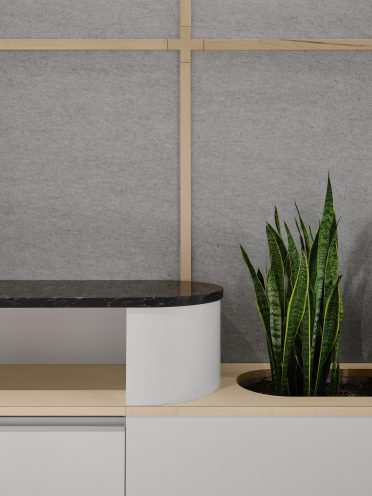 CIMA+'s design criteria, centered on sobriety, freshness, and recycling, were enriched by a unique touch specific to this project. The reinterpretation of the existing glass facades was incorporated into an acoustic panel system, forming the distinctive "+" symbol of CIMA+.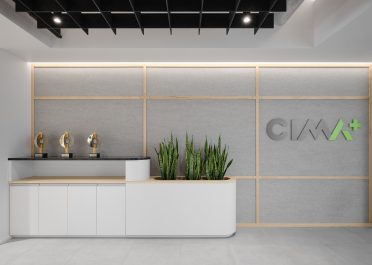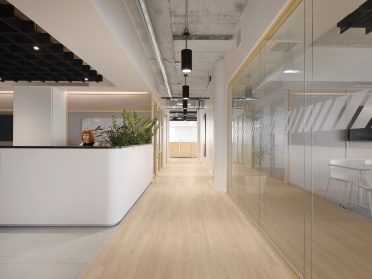 The prevalent horizontal lines imbue the space with a Zen-like, tranquil, and spacious ambiance, promoting employee well-being. Accent colors, such as purple and lime green, were thoughtfully chosen to harmonize with the existing cherry wood furniture, giving it a modern touch.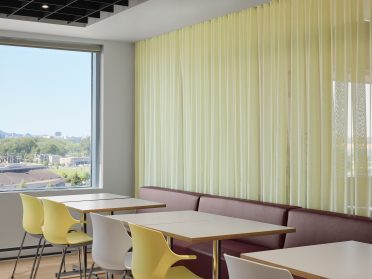 Biophilic principles manifest in the space through the curved lines of the kitchen island and reception desk, the integration of planters, and the use of natural tones. The customized fixture suspended above the island further enhances the organic flow within the space.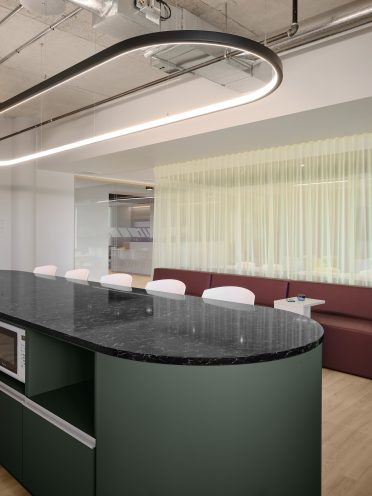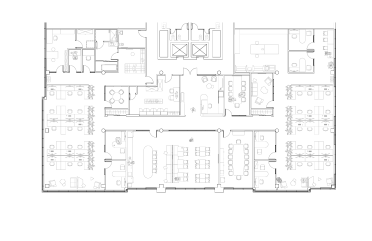 In terms of layout, strategically positioning the cafeteria at the center not only created two additional private work areas but also underscored the company's intrinsic commitment to fostering collaboration.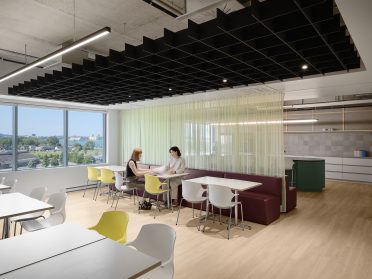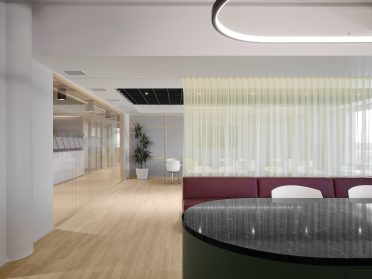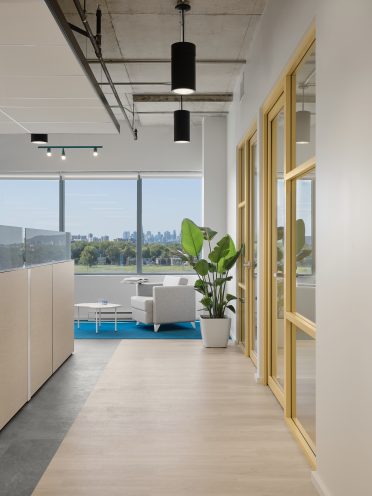 Despite the need for a significant value engineering exercise, we were able to preserve the project's conceptual essence while adhering to LEED and WELL certification criteria.
This success was made possible through the close collaboration of all trades.
The project also highlights another successful collaboration with Studio Botté, a studio specialized in upcycled lighting.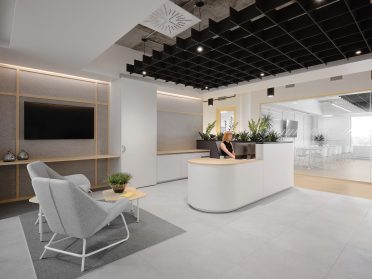 Client

CIMA+
Type of business

Engineering
Typology

Corporate
Services provided

Schematic Design, Design Development & Site Supervision
Project Surface Area

8000 sq.ft.
Global budget

1 400 000$
Collaborators

Lanthier Construction, CIMA+, JLL, EMBLM, LDMA, Lumigroup, Studio Botté
Location

Longueuil
Completion Year

2023
Photographer

Maxime Brouillet