Homey offices: AMA's view on this design approach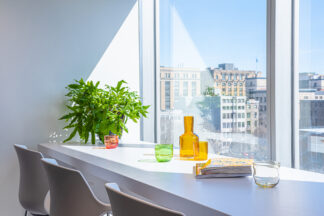 Making the office warm and welcoming, or the homey office trend; our partner, Nazaré Gaudreault Robalo and Provencher_Roy's Vincent Hauspy reflect on the design approach.
Index Design Is there a correlation, design-wise, between the wellbeing of people in the office and the homey office trend?
Nazaré Gaudreault Robalo For us, the notion of homey offices is first and foremost the creation of work environments where the location, layout, typologies of spaces, colours, sound, light, and visual conditions, as well as adjacent services, all operate in synergy with a company culture that is expressed and experienced on all levels by the employees. When these conditions are met, it is clear that we are able to increase the employees' wellbeing as they can find in close proximity to their office (sometimes in the office itself, the office building or even in the neighborhood), all services necessary to said wellbeing.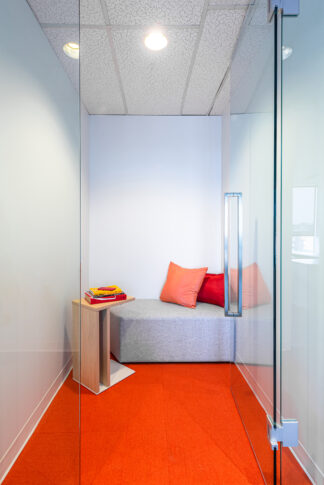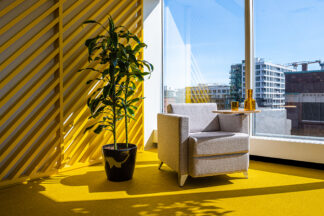 "There is a clear tendency in a lot of spaces we're designing towards democratizing the space, an idea that the pandemic simply activated: as the corporate hierarchy is increasingly being flattened, there is a real opportunity to redistribute space. It's the freedom and the flexibility that comes with being able to change space, seating, ambiance, and mindset depending on the various tasks one does throughout the day that makes office space truly comfortable. By redistributing me space to increase we space, we create more opportunities for all to find the spot that best serves their work within the company."
— Nazaré Gaudreault Robalo