SOQUIJ – Signage & Wayfinding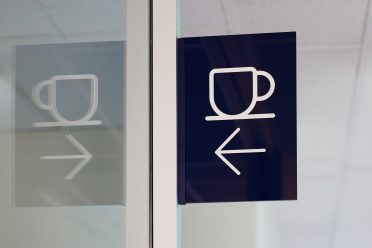 In addition to the layout of their new office spaces, we have also developed the signage & wayfinding concept. The signage is inspired by the concept of the interior design : guided by transparency, framework, as well as brand colours.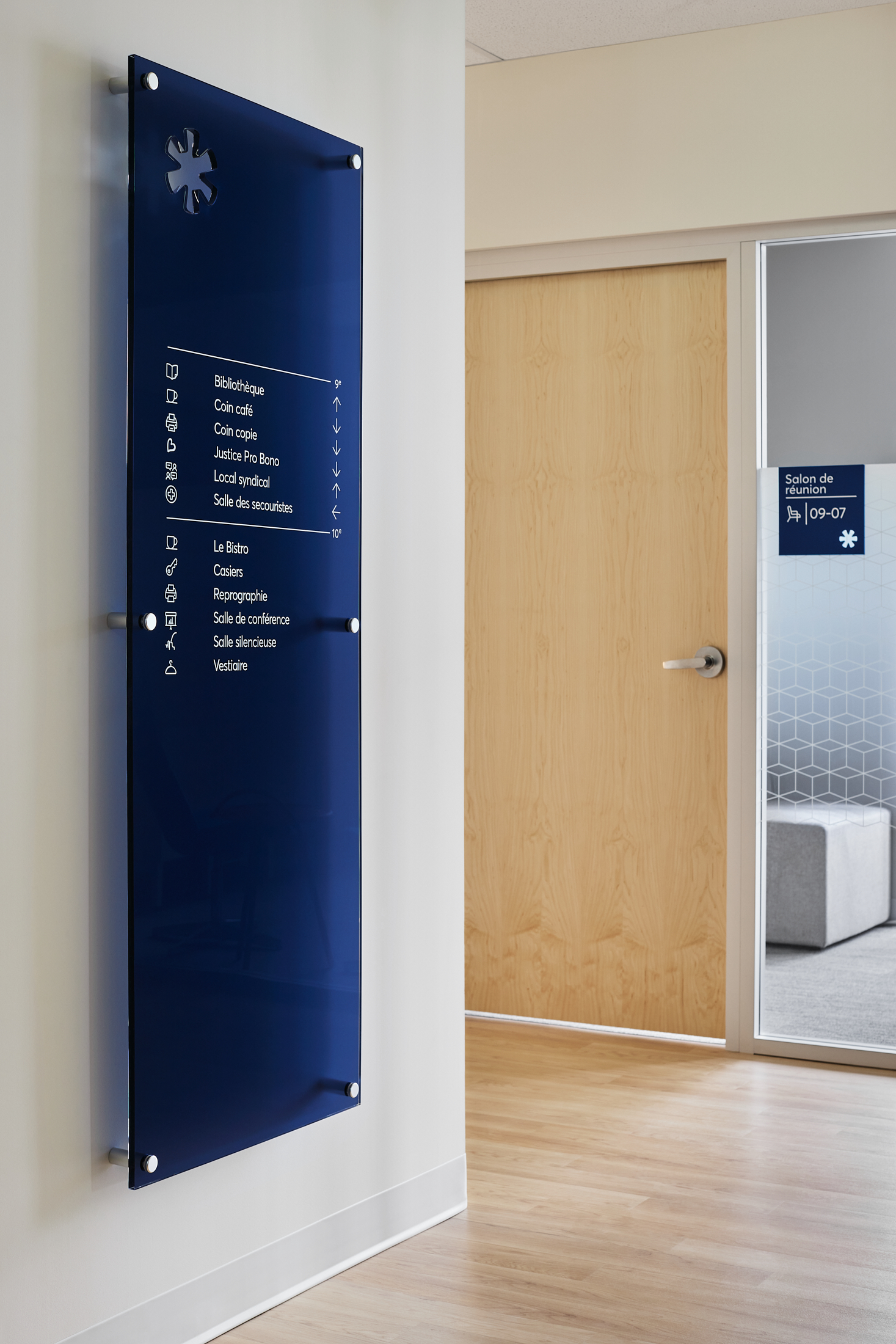 The SOQUIJ logo has been worked into the signage to reinforce its presence and identity, while creating a design consistent with the window films in which it is omnipresent.
Geometric shapes, taken from the branding, were also incorporated, to represent its values of precision and accuracy.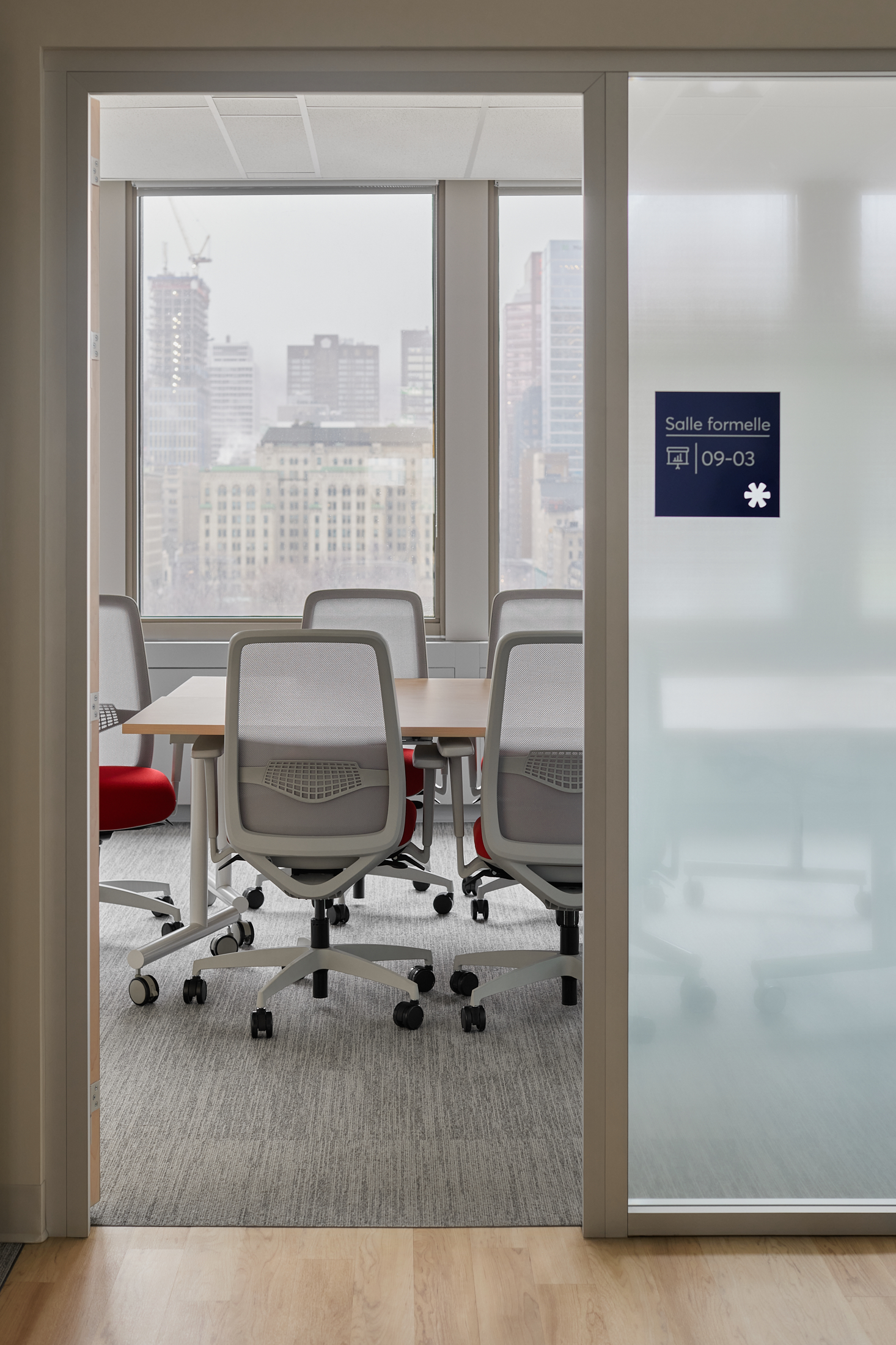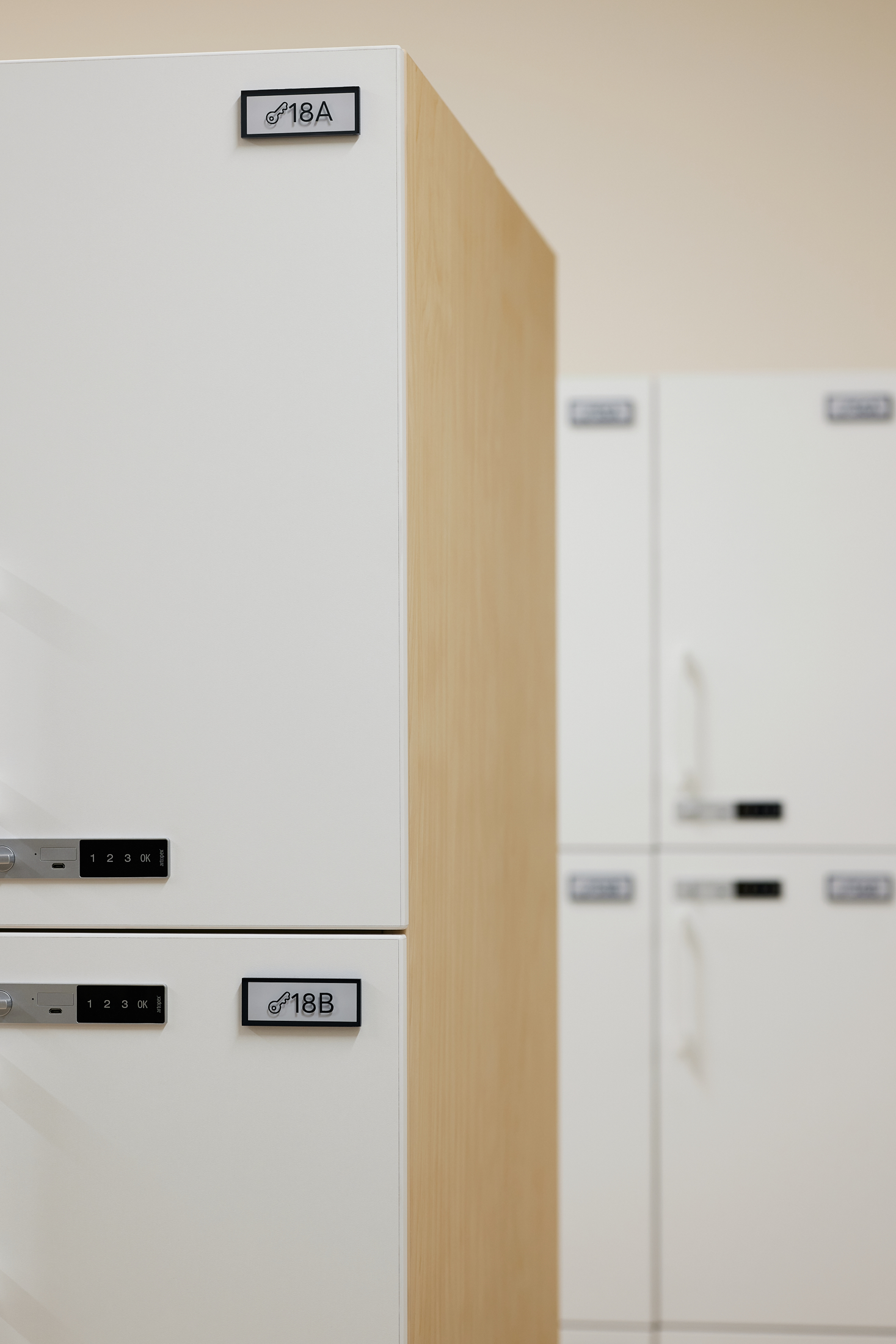 Various types of items have been developed to ensure an efficient wayfinding experience in the work environment of SOQUIJ, which is spread over two floors. They include directional panels, signs identifying rooms or areas, meeting rooms & office identification, workstation identification (required to identify reserved workstations), personal lockers identification, as well as a variety of privacy films on the windows.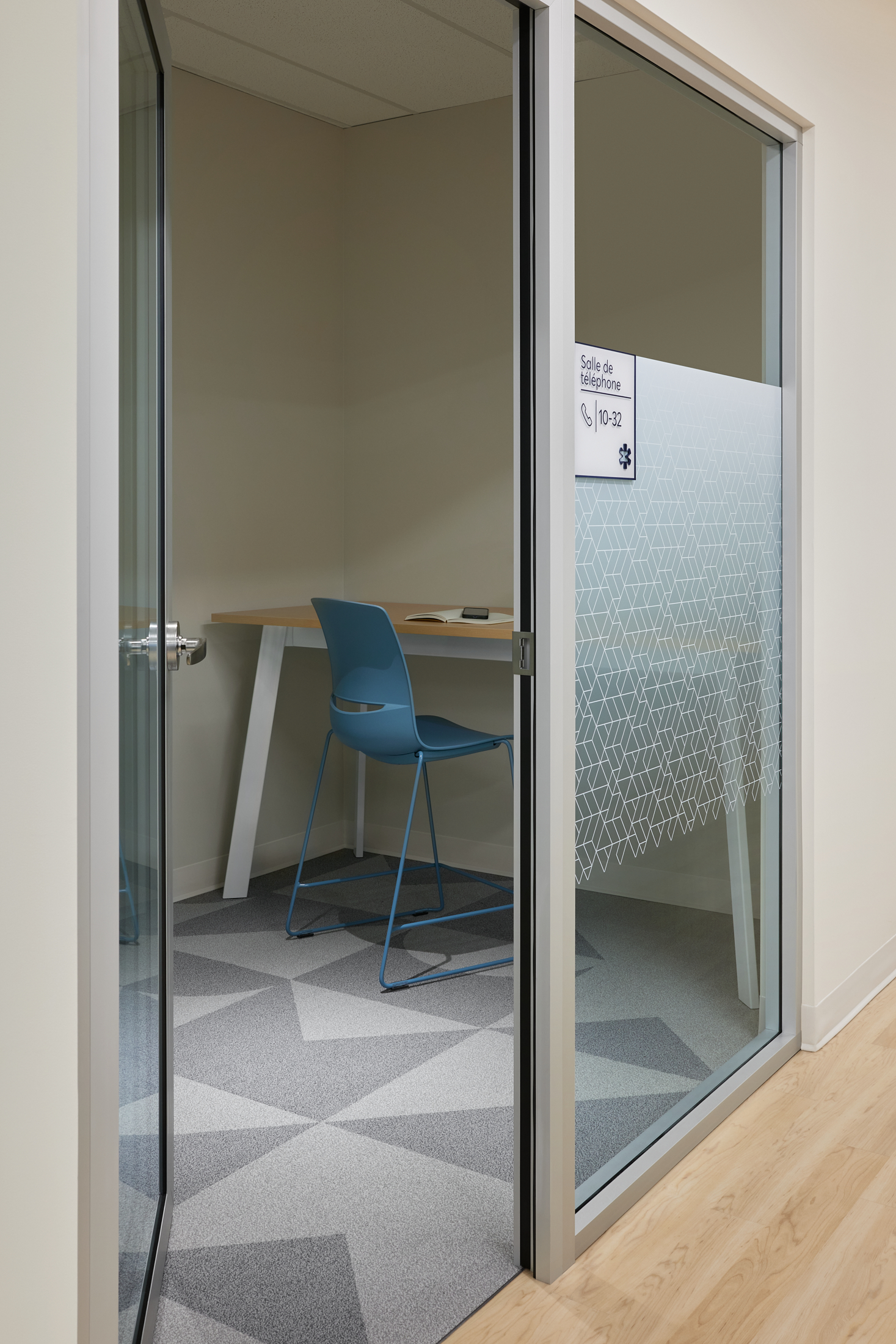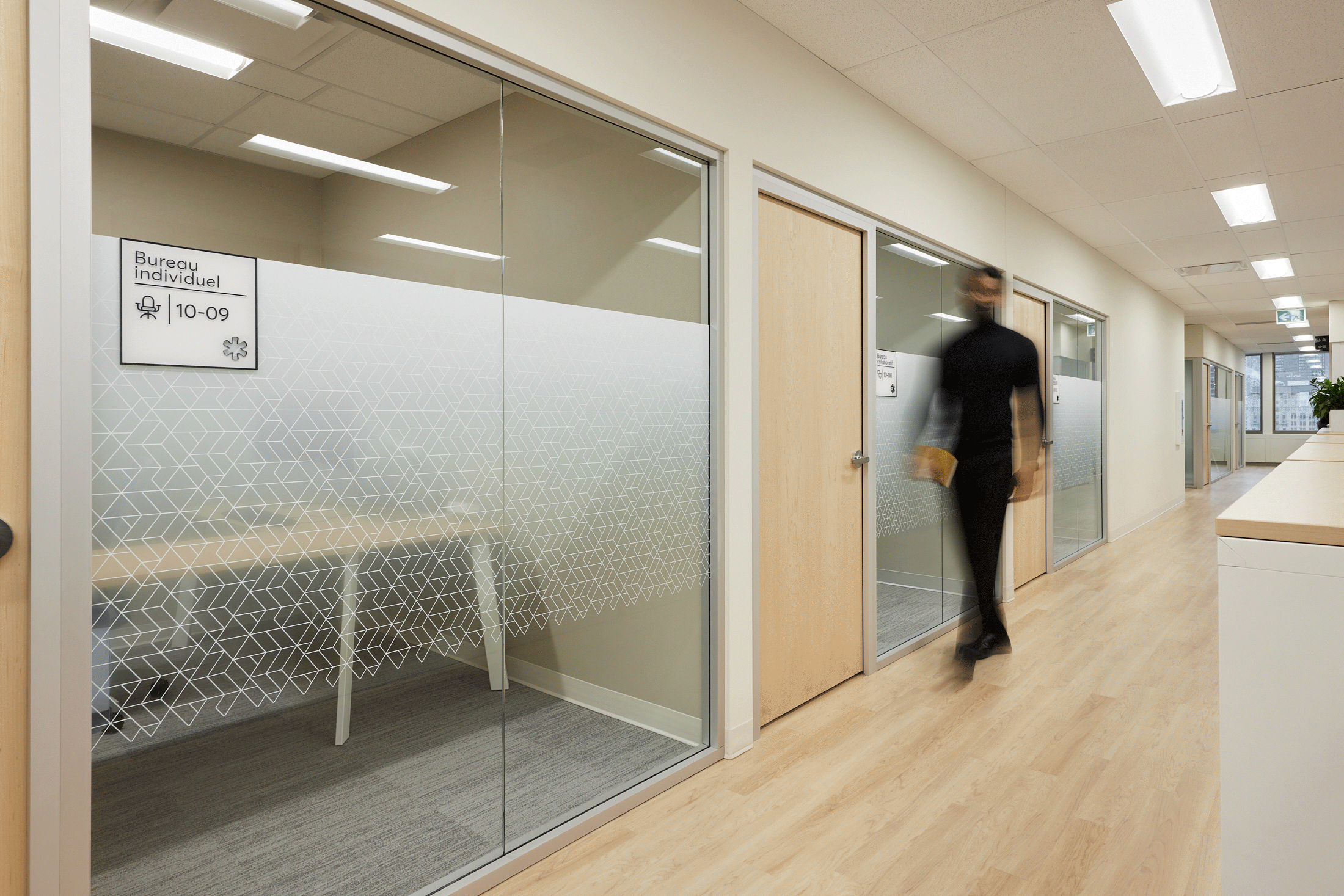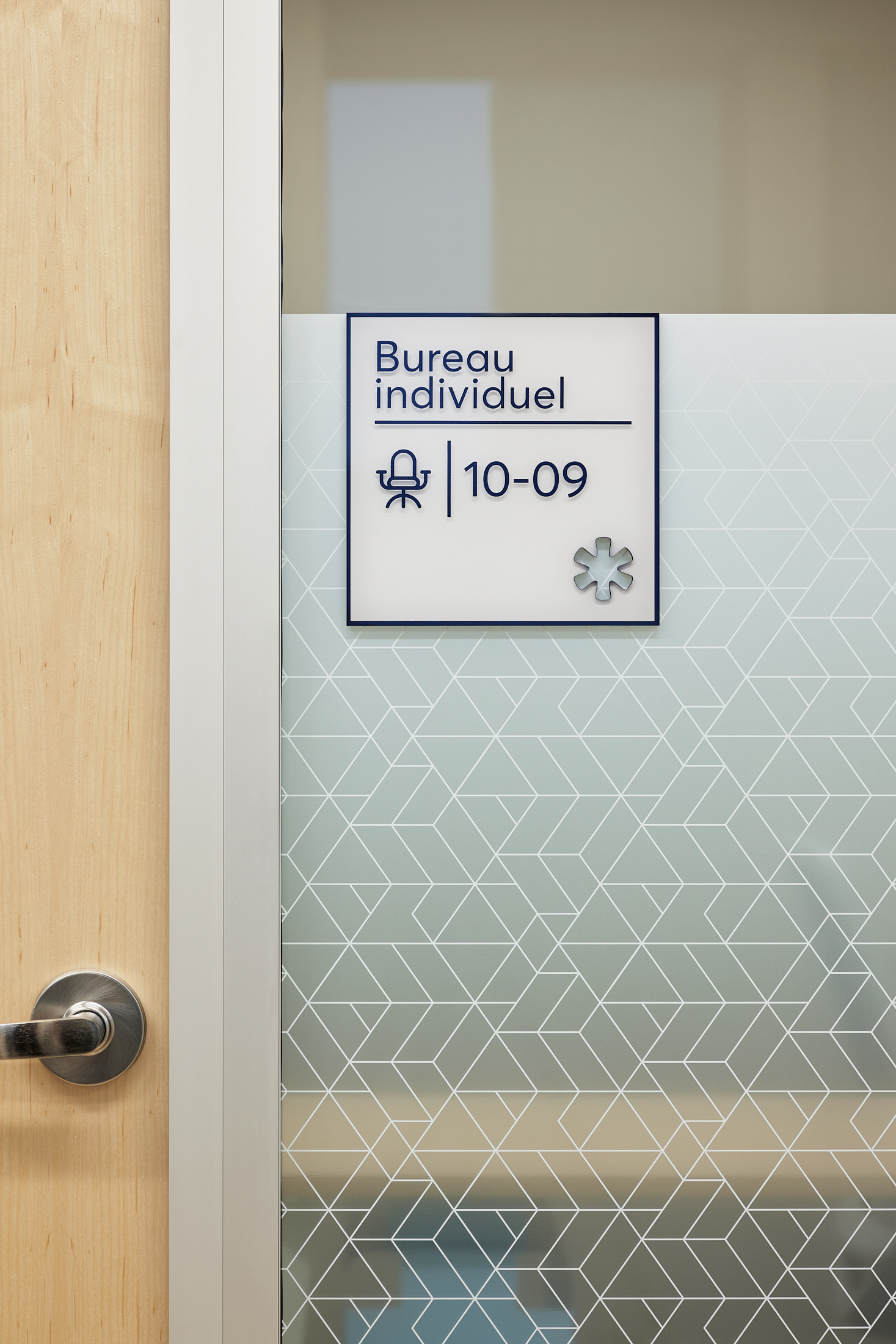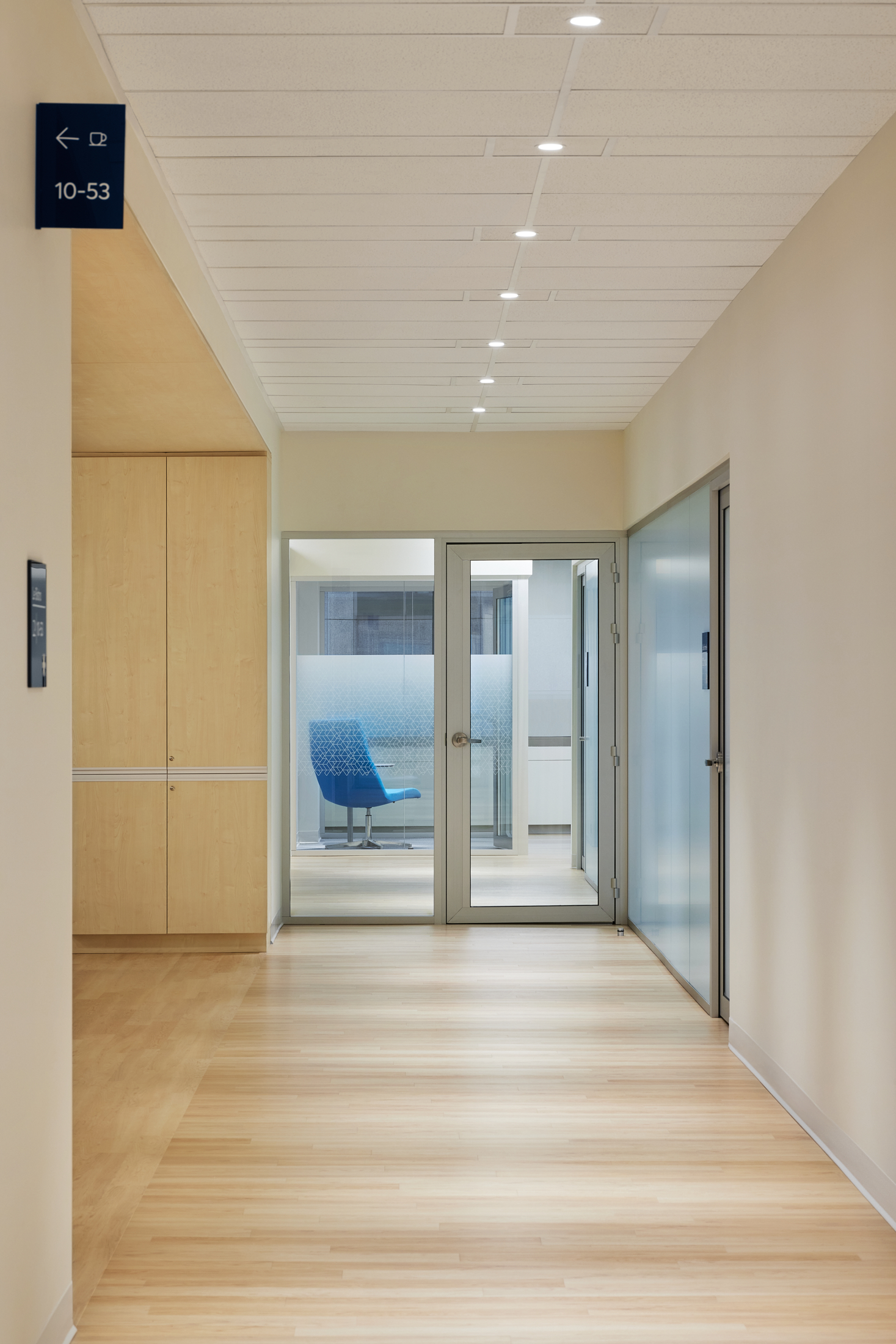 Client

SOQUIJ
Type of business

Juridical
Typology

Corporate
Project Surface Area

19 000 sq.ft
Global budget

$2,5 M
Location

Montreal
Completion Year

2023
Photographer

Annie Fafard