Kiewit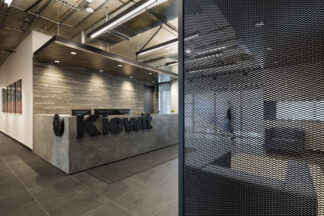 Kiewit, an engineering firm that specializes in infrastructure work, wanted to relocate its offices in a more central and accessible site to accommodate its employees. The project was developed in two phases: first, the design of a swing space for about one hundred employees, a process which took less than a month; second, through the definitive design of the permanent offices. Faced with these challenges, we had to be creative, quick and flexible.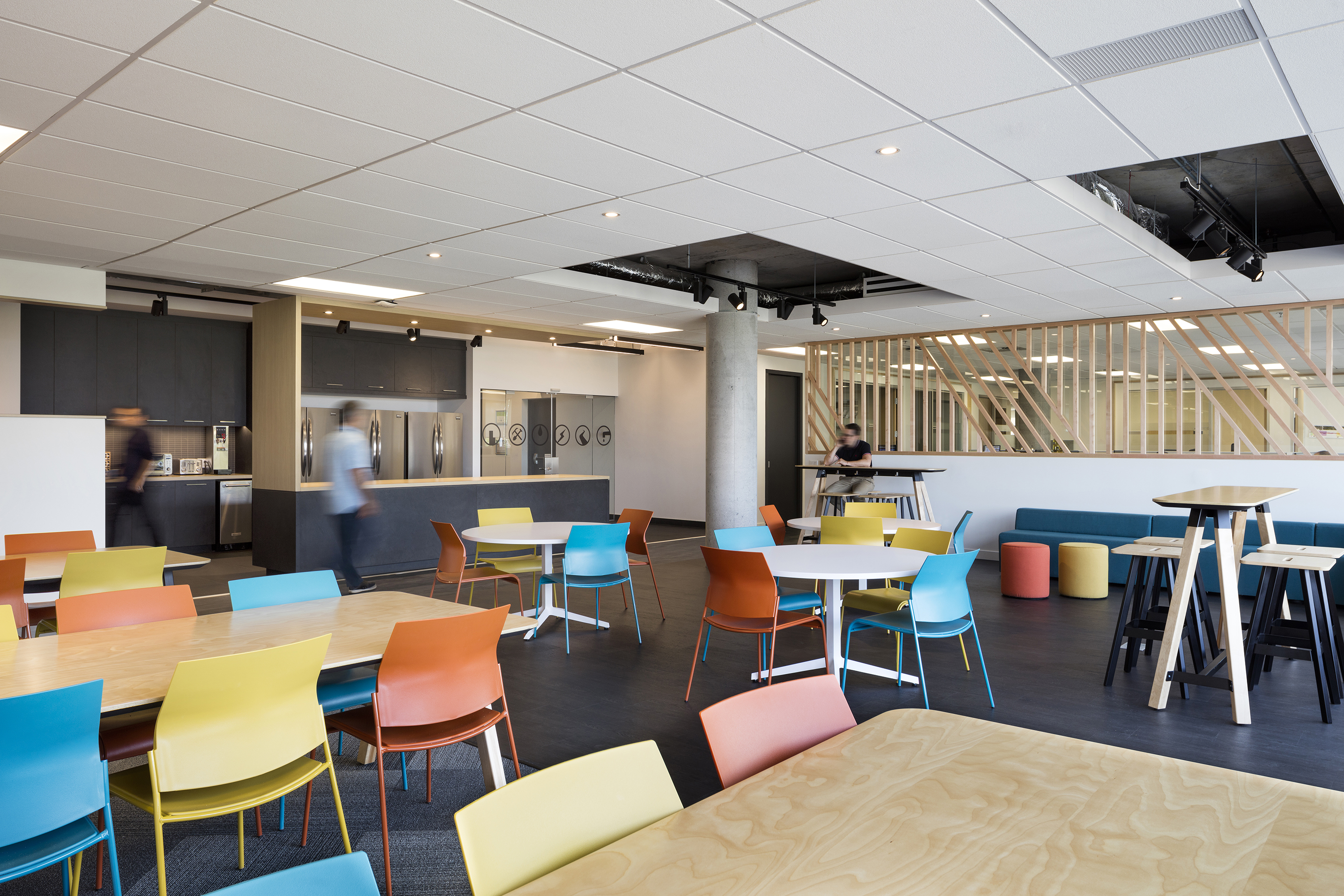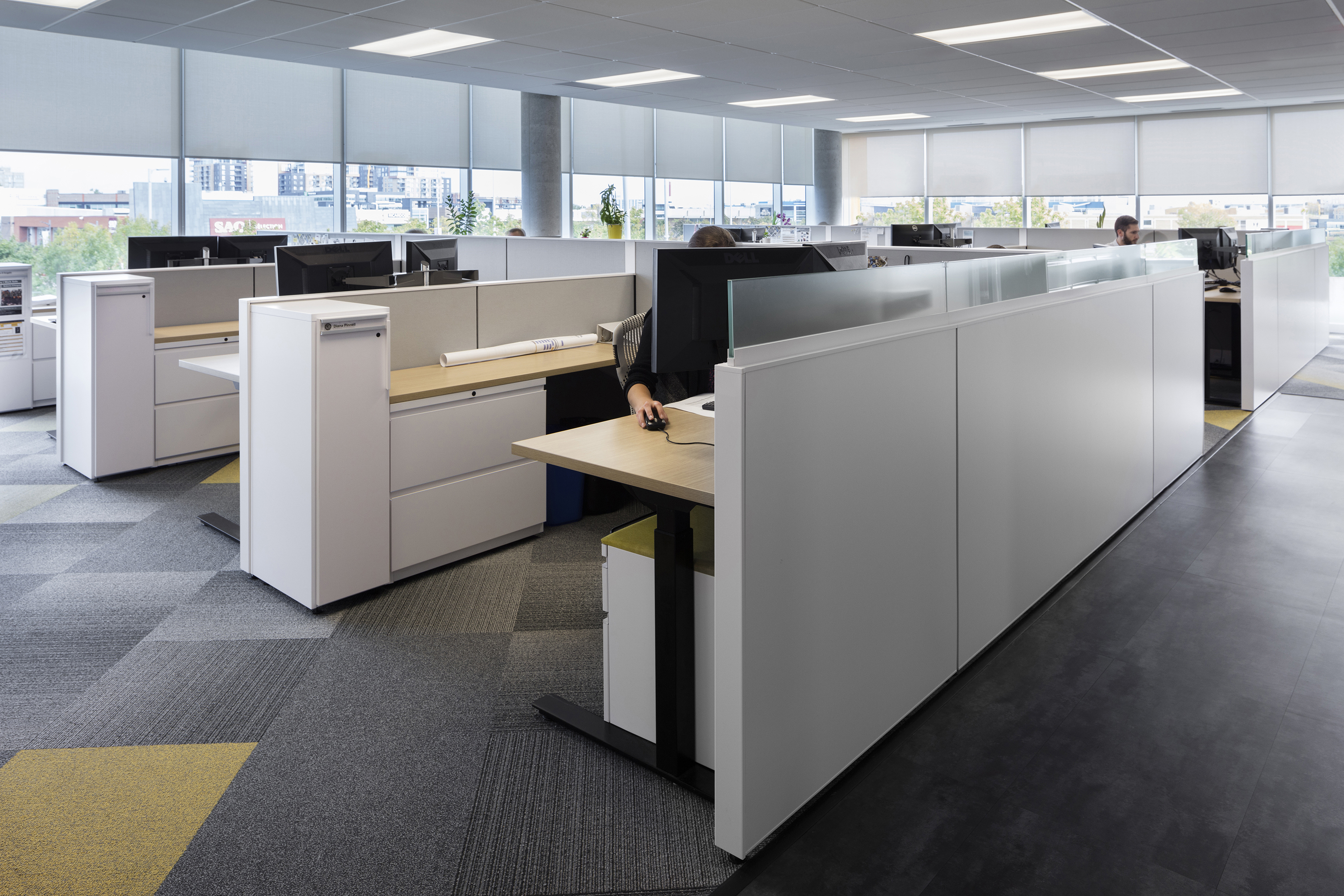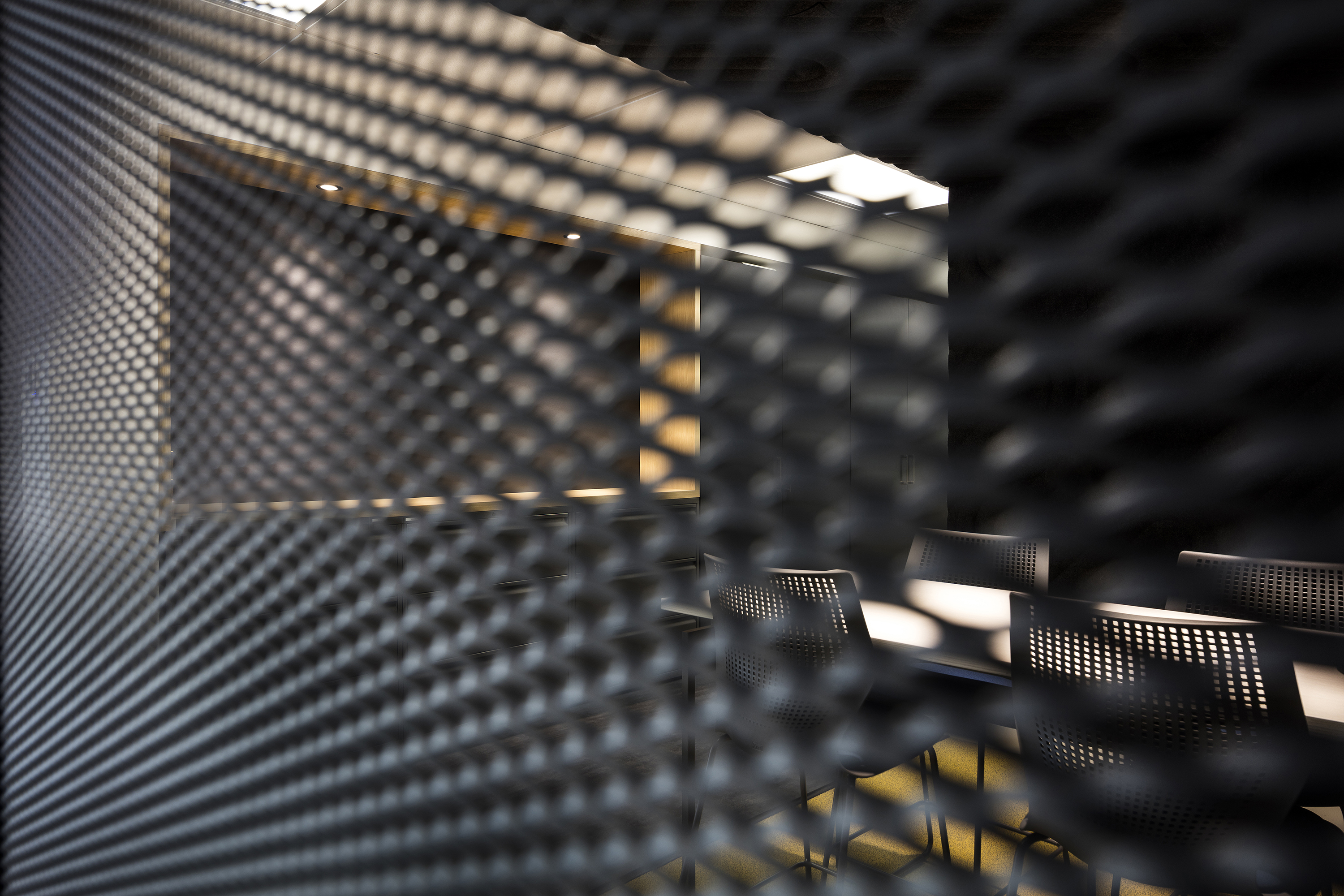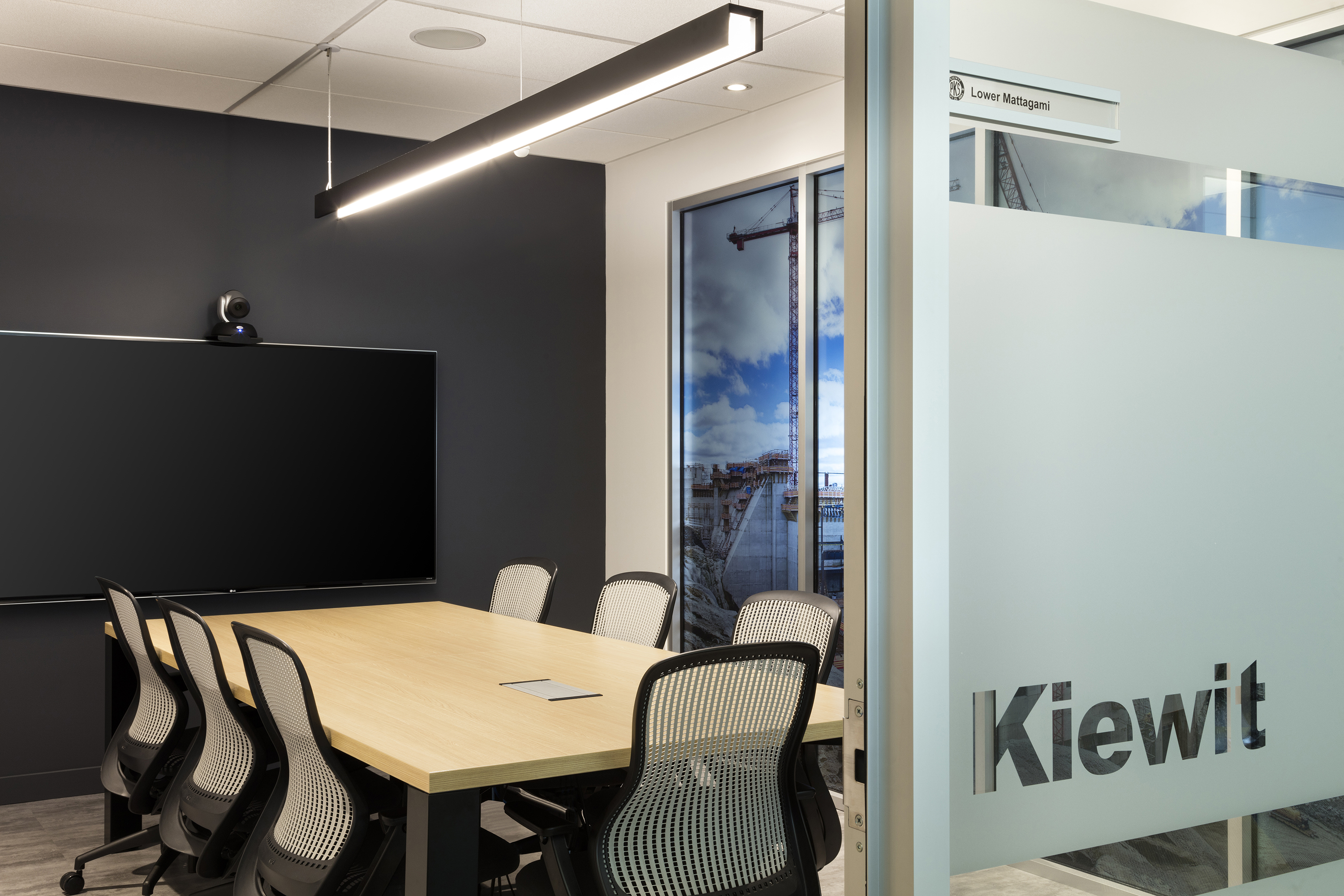 We only had one month to design and set up a functional swing space for Kiewit so that a hundred employees could start working on a major project as soon as possible, regardless of the company being mid-relocation. By purchasing second-hand office furniture, we managed to create functional and comfortable spaces very quickly while simultaneously developing the new standards for the permanent offices.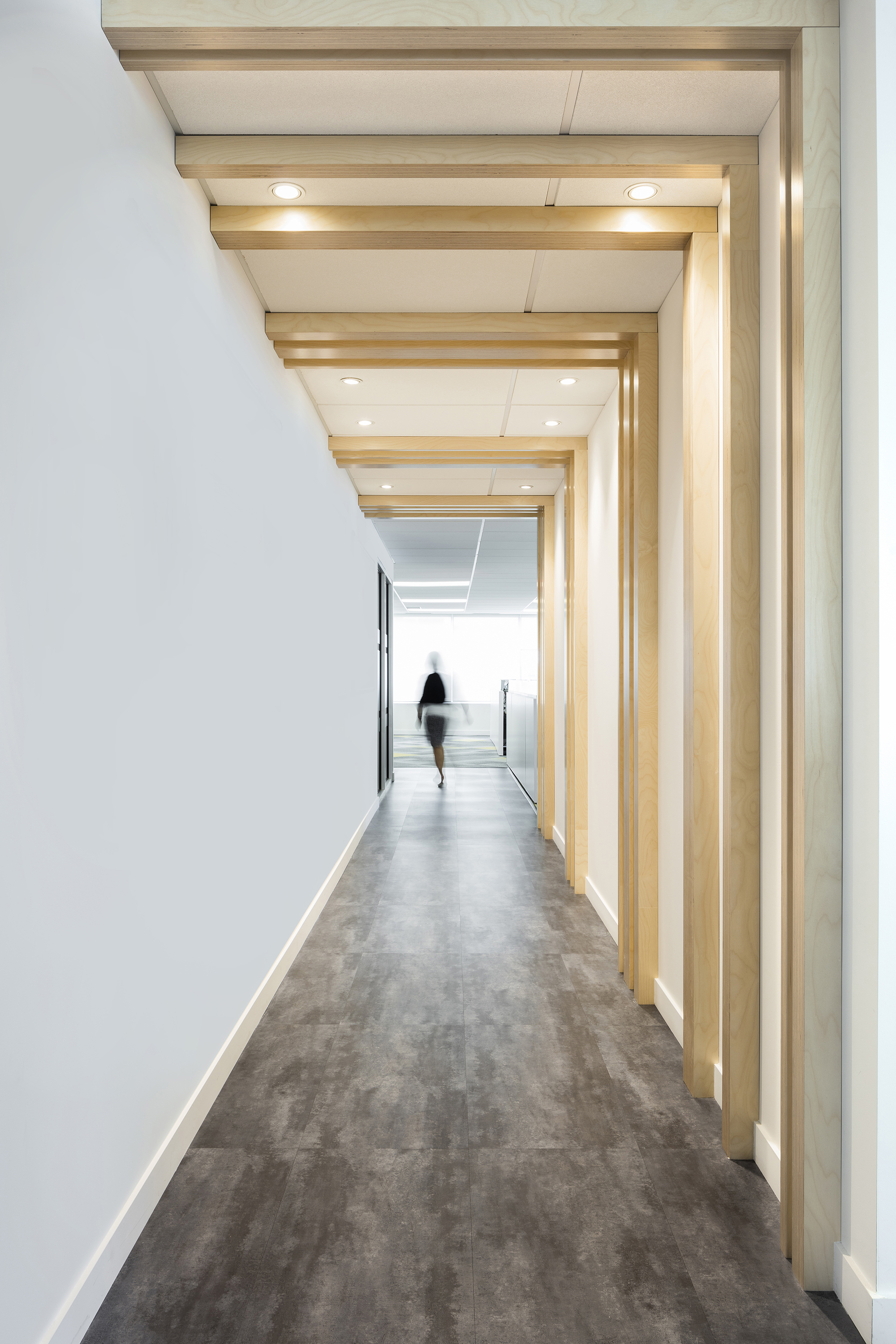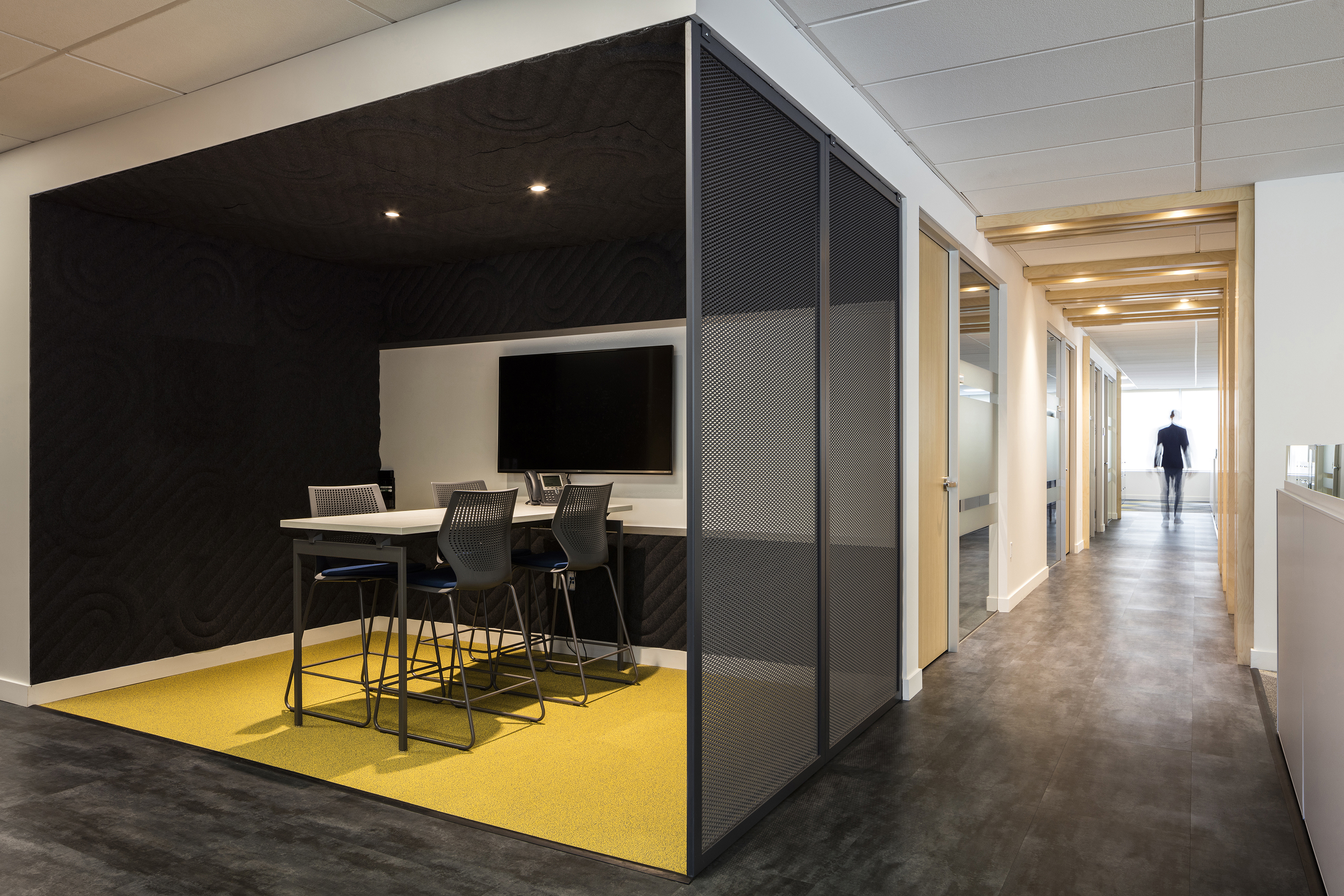 There were existing standards for all North American Kiewit offices. The company wanted their new spaces to reflect a brand image and organization that was young and dynamic to attract new talents. To celebrate the business' field of work, we created a concept with raw materials such as wood, concrete, metal, and stone, and injected some colour, notably the brand's yellow. The project was a great reflection of the company's evolving culture, and the new standards we created are now the ones implemented for all renovations of Kiewit's Canadian offices.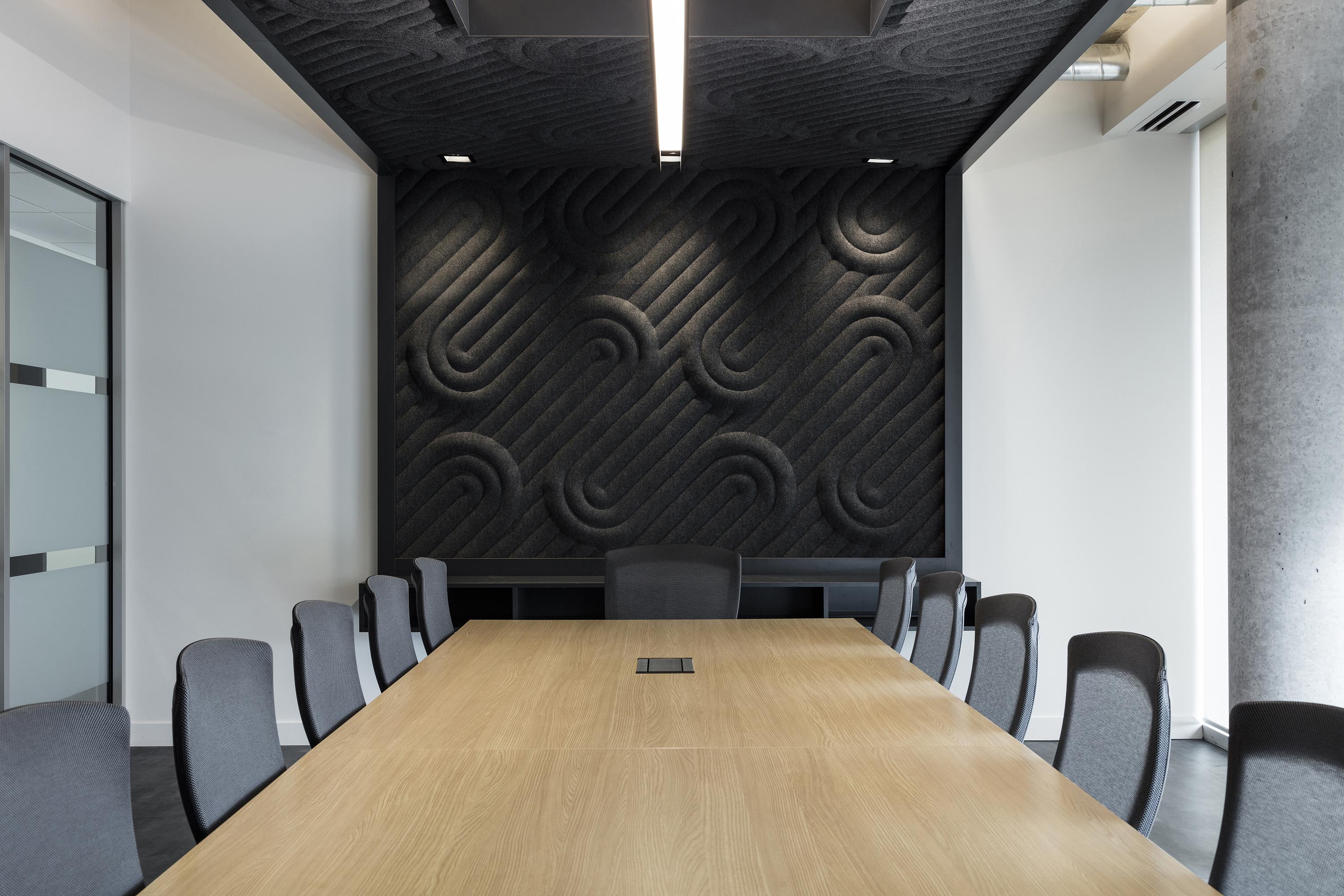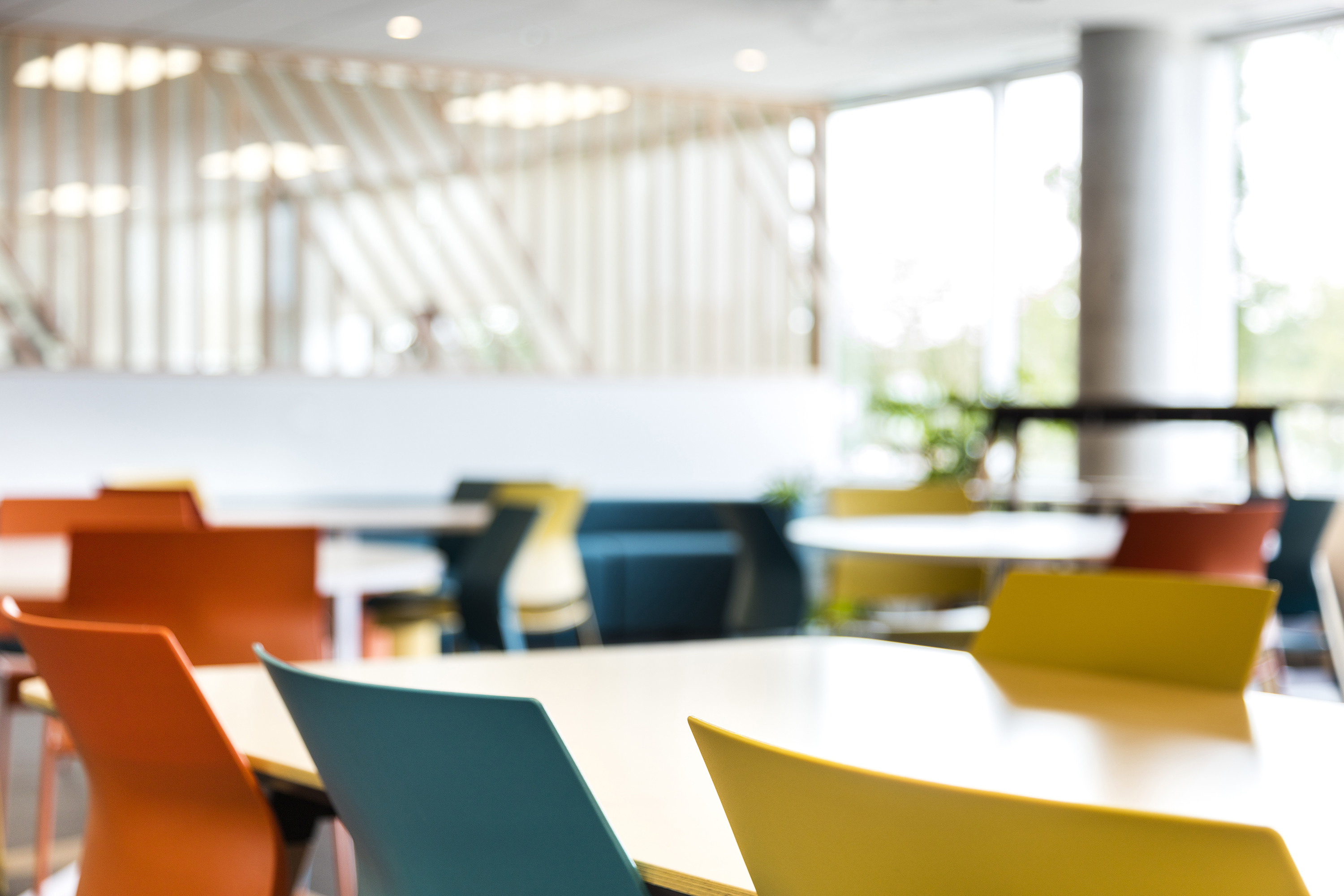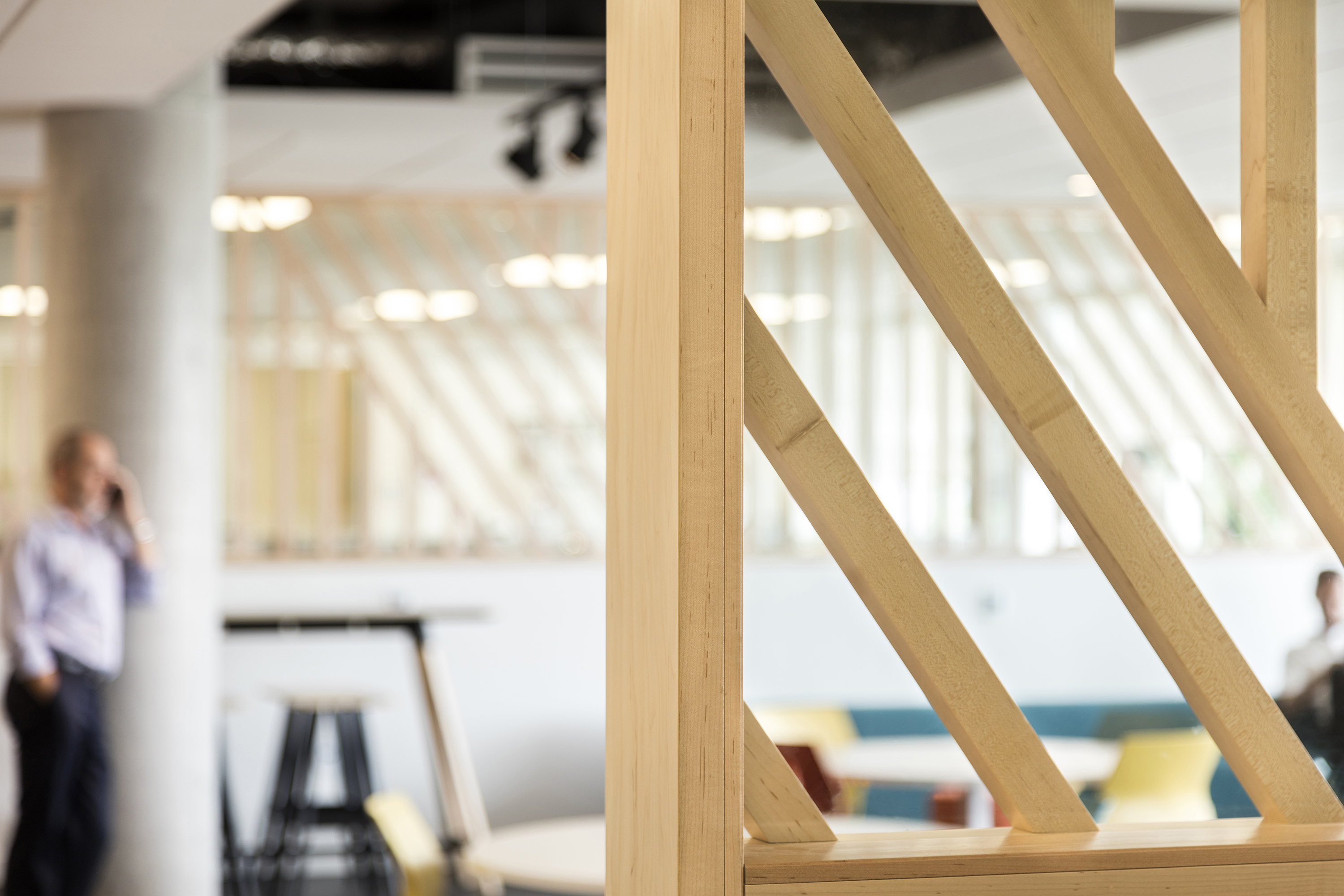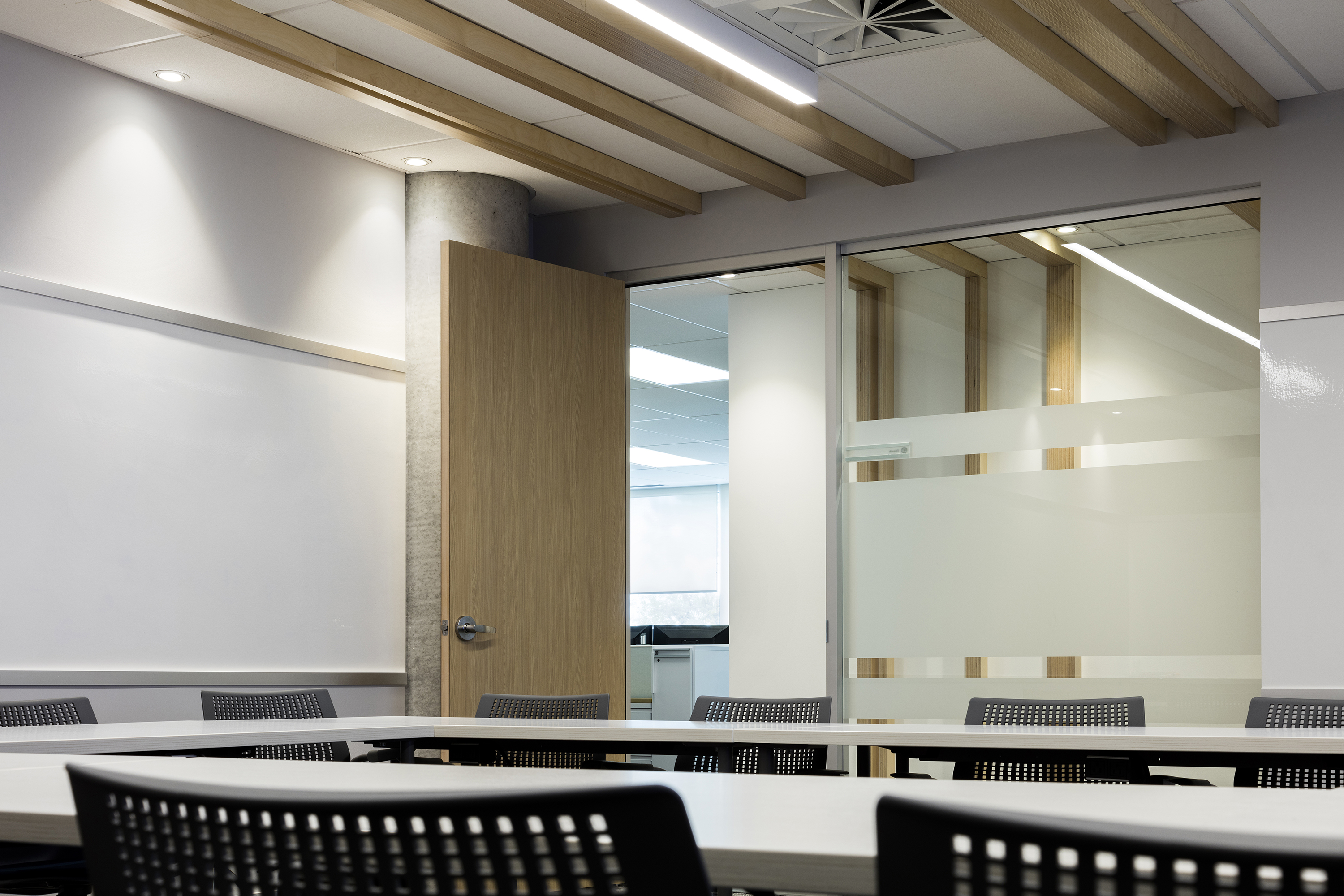 Client

Kiewit
Type of business

Industrial
Typology

Corporate
Project Surface Area

35 000 sq. ft.
Collaborators

Blondin Fortin et Associés
Location

Laval
Completion Year

2020
Photographer

François LeClair