Univesta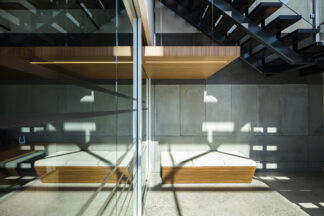 The existing spaces we were tasked with transforming were maze-like and stuffy because of a lack of structure and luminosity. The layout was rethought to incorporate the values of Univesta, an insurance brokers firm, and to support the company's growth.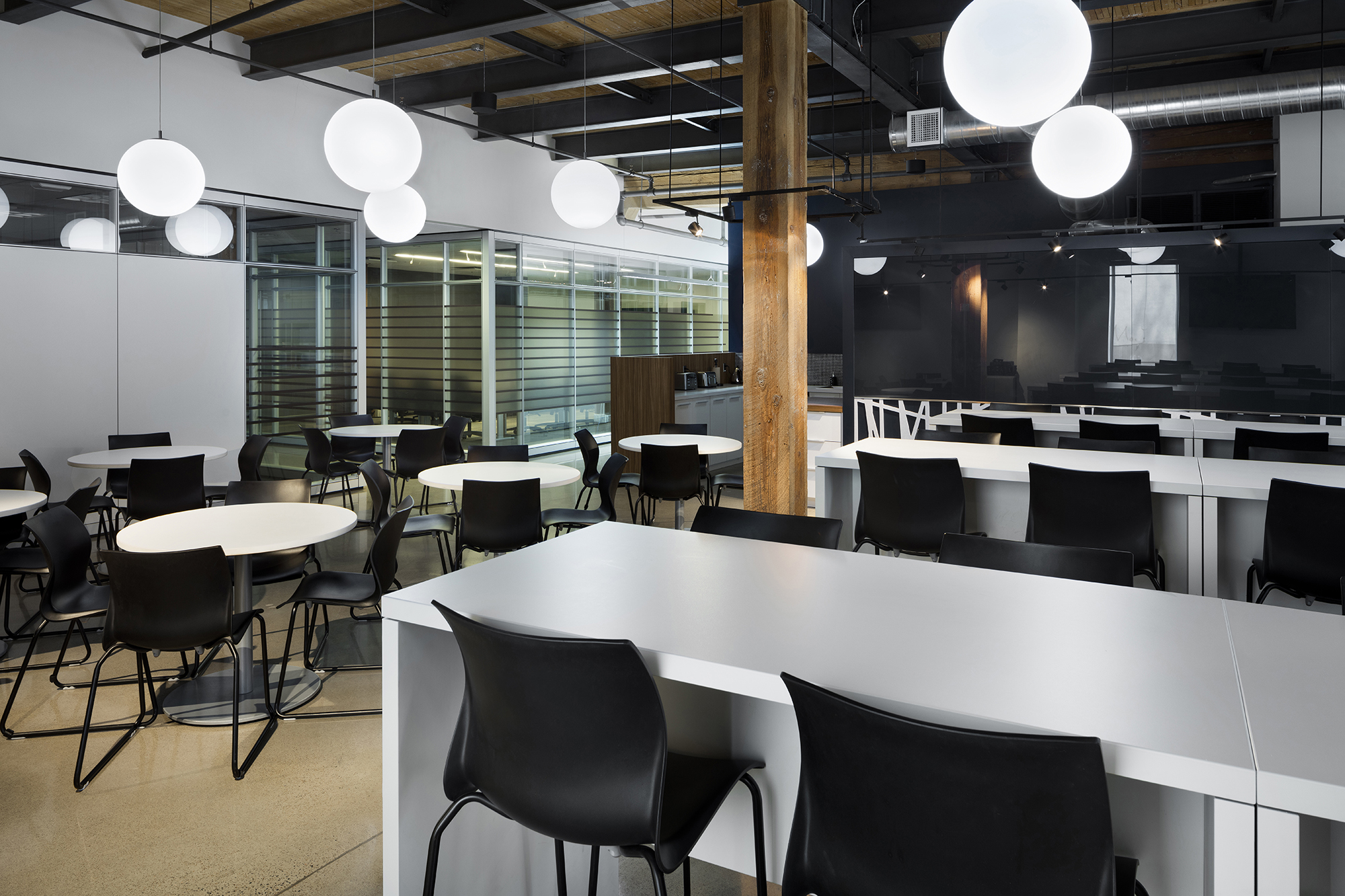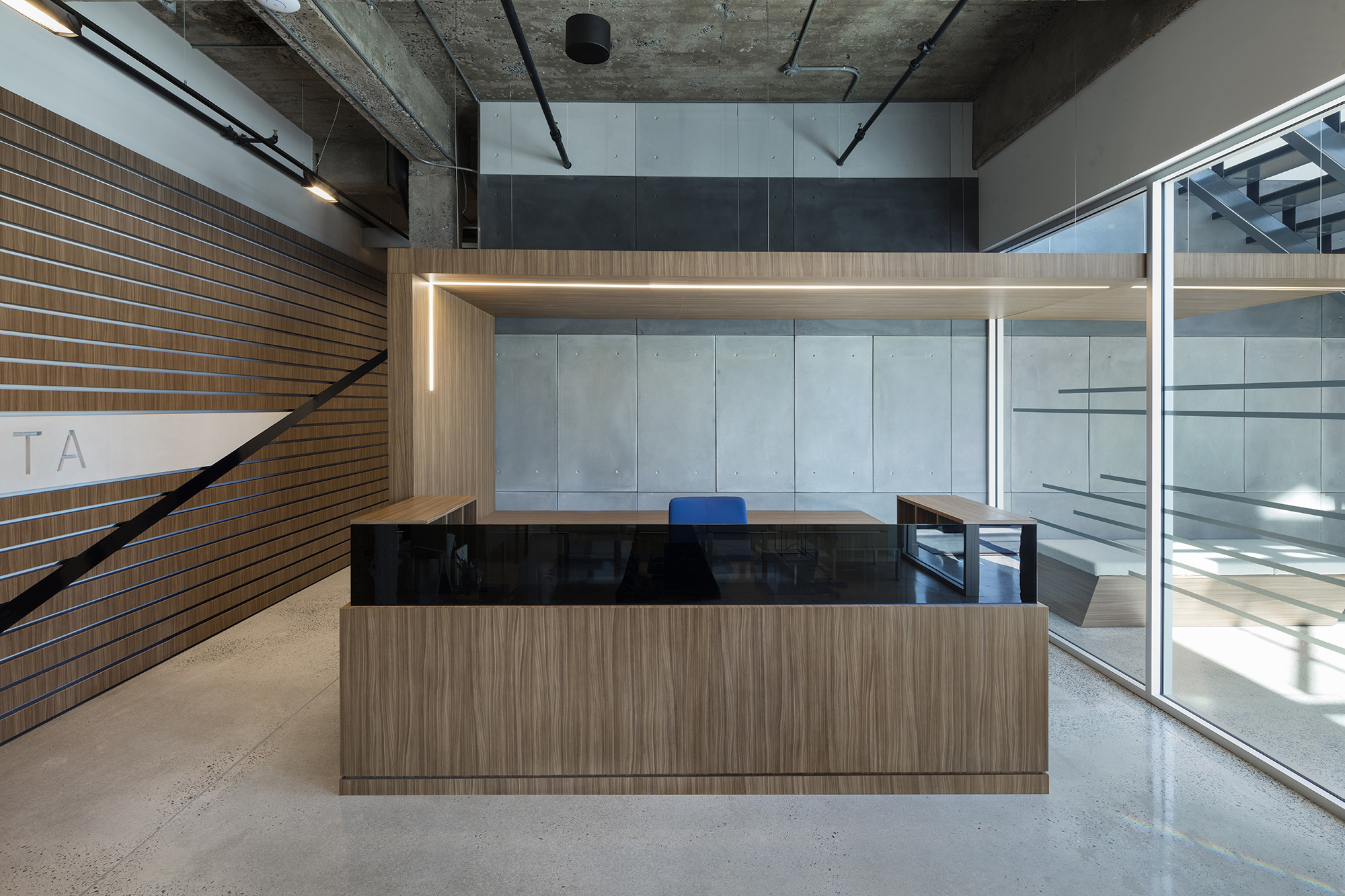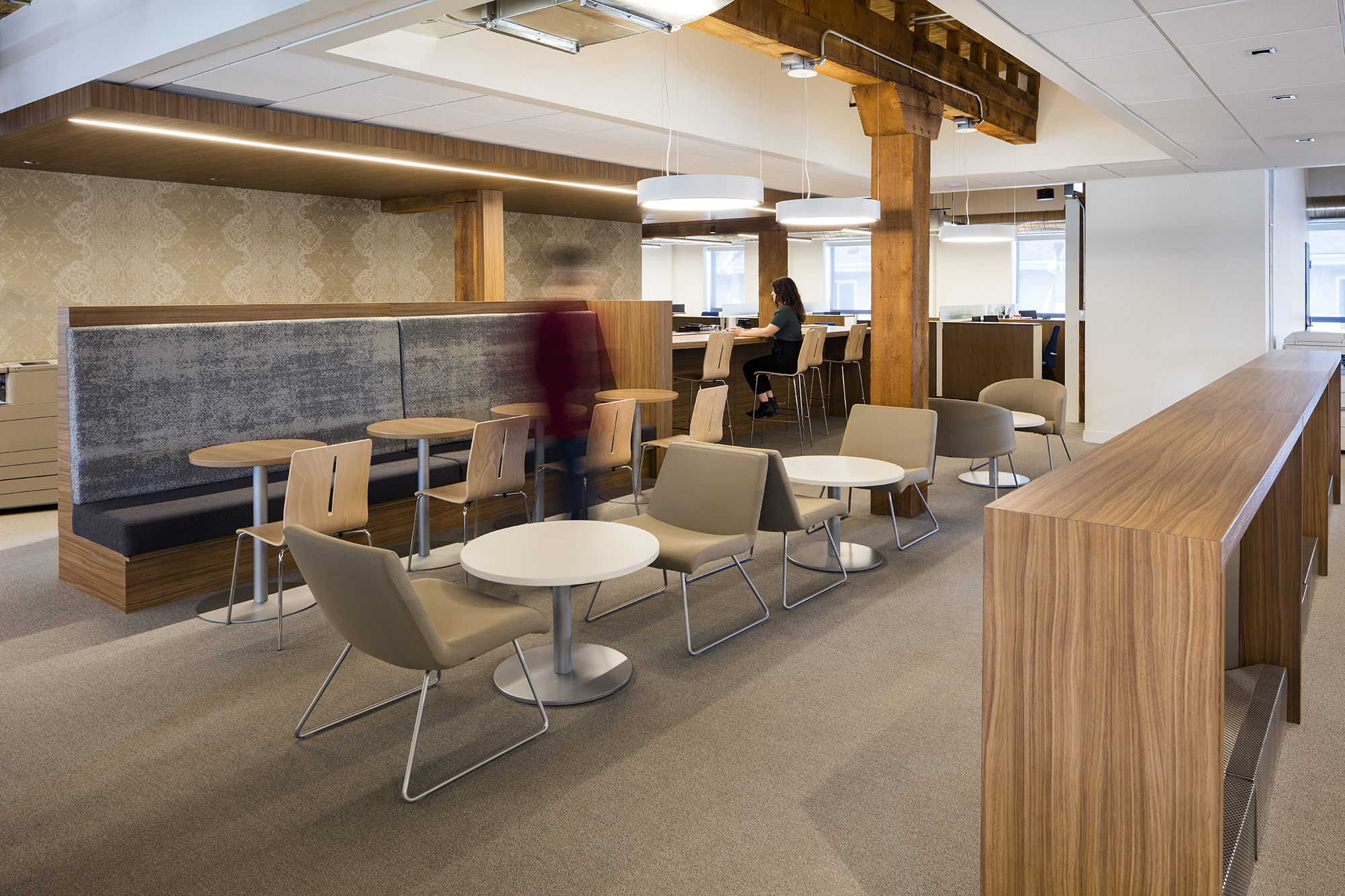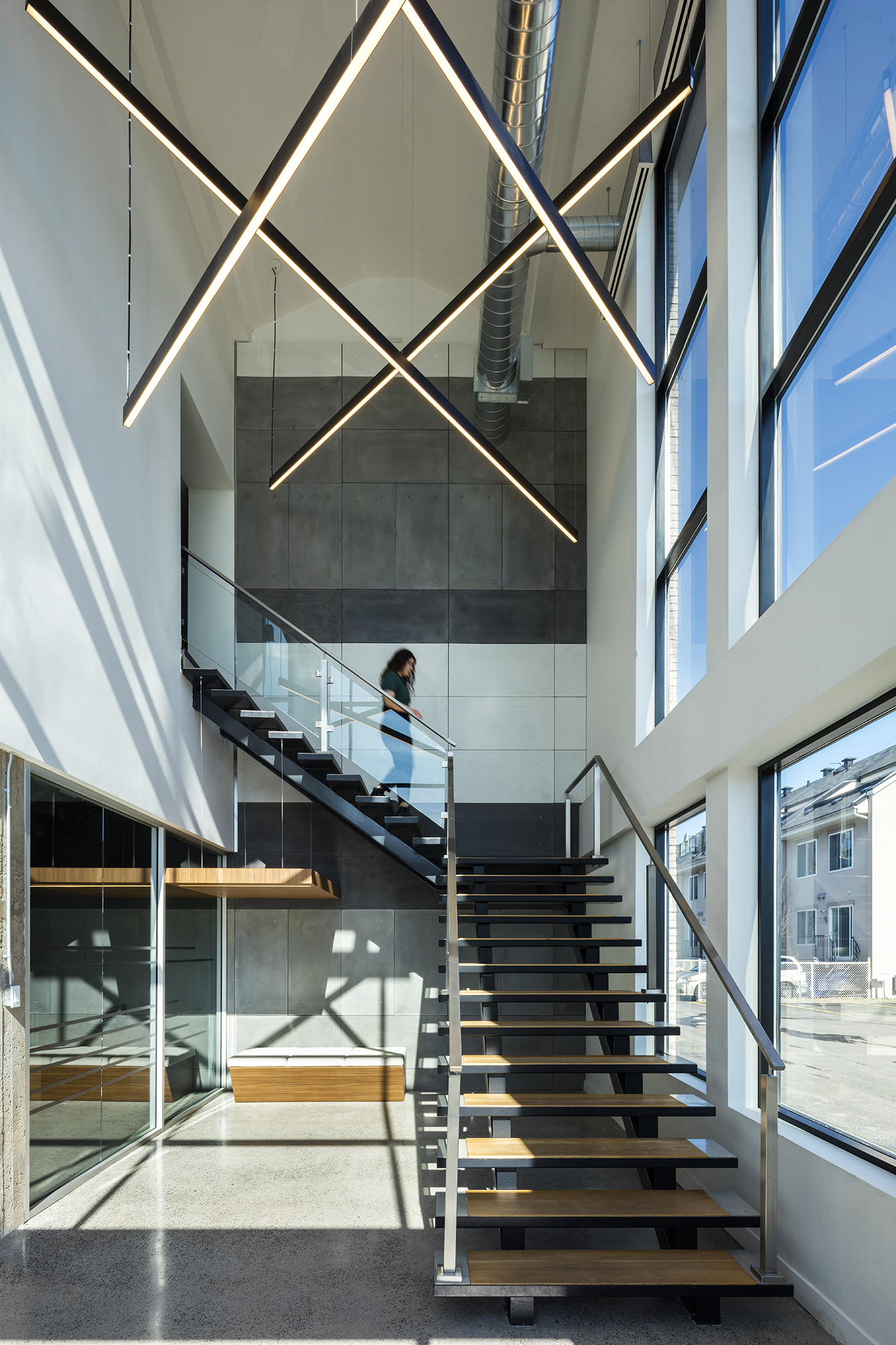 The lobby and original staircase were reconfigured to face outward and create a visual link between the building's levels. To honor the building and its industrial history, the focus of the concept was placed on materiality and existing textures: concrete and raw oak.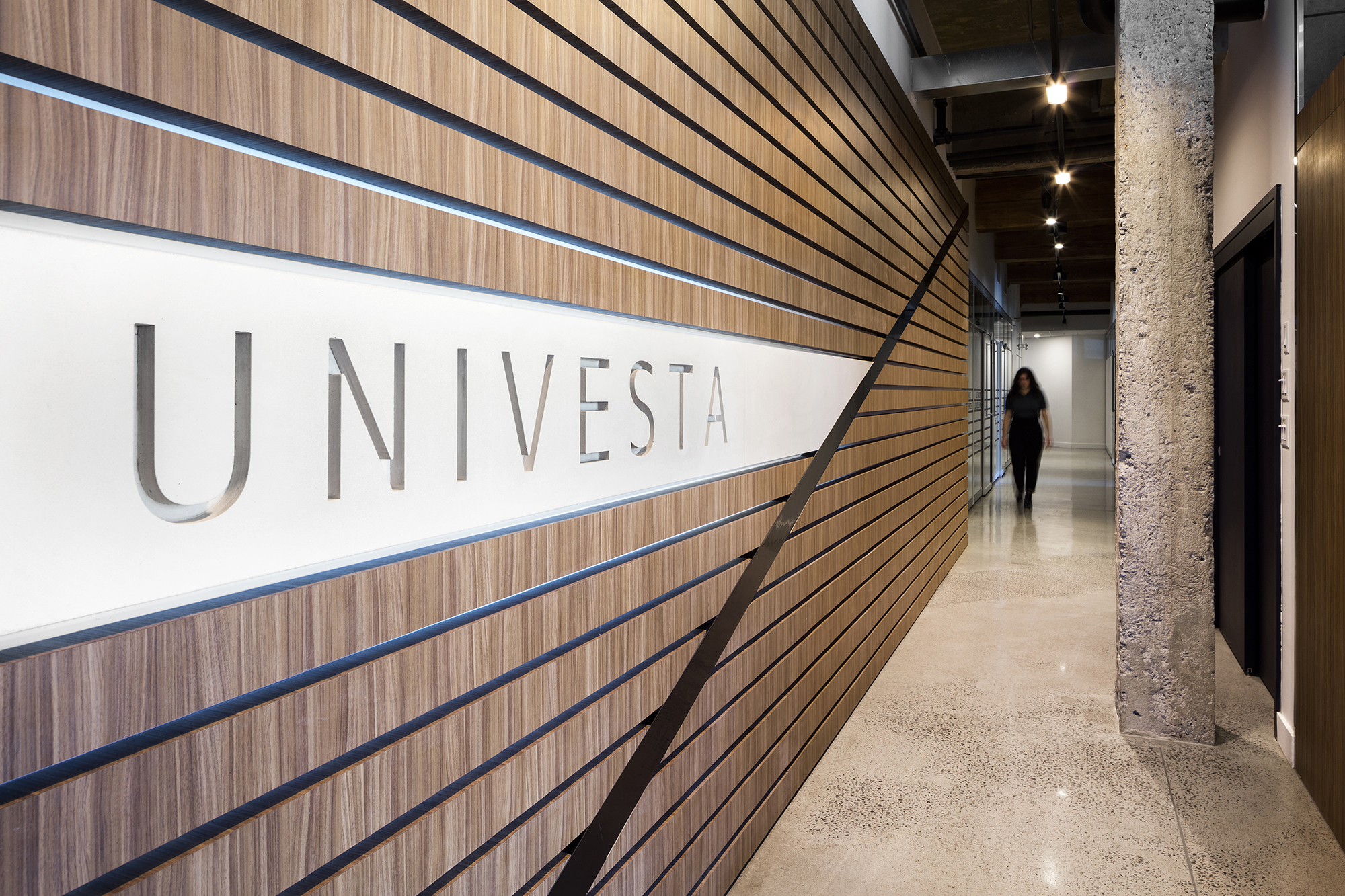 We wanted to include raw materials throughout the office while also imparting it with warmth and elegance. We decided to work with Atelier B, a Montreal group specializing in prefabricated concrete, for various interventions throughout the space. These include the decorative wall panelling in the lobby as well as Univesta's name that was cast in a bespoke panel made of wood and concrete and installed near the reception desk. We also collaborated with Atelier B on the creation of a monolithic concrete washbasin to give the bathrooms a sophisticated feel.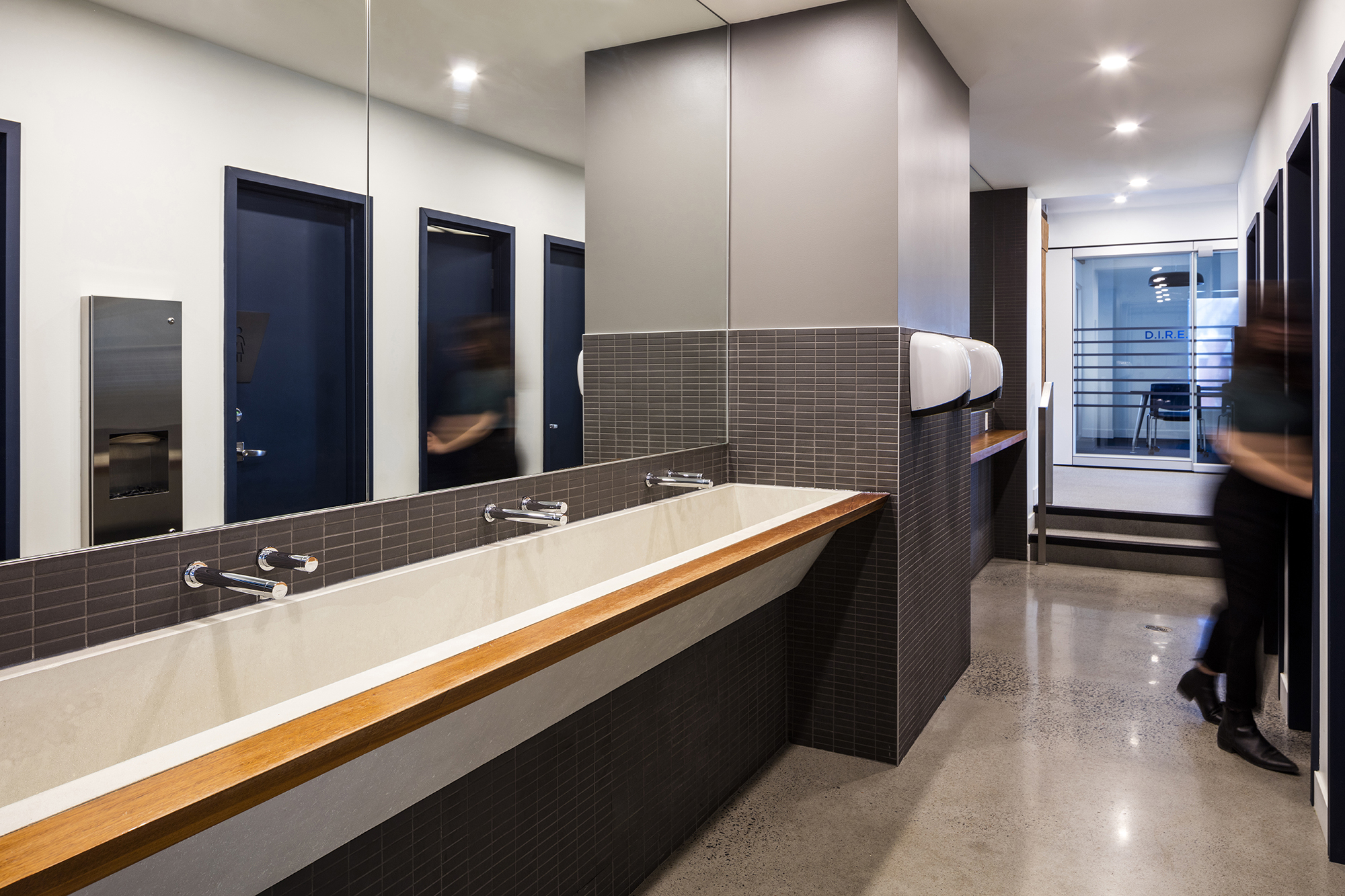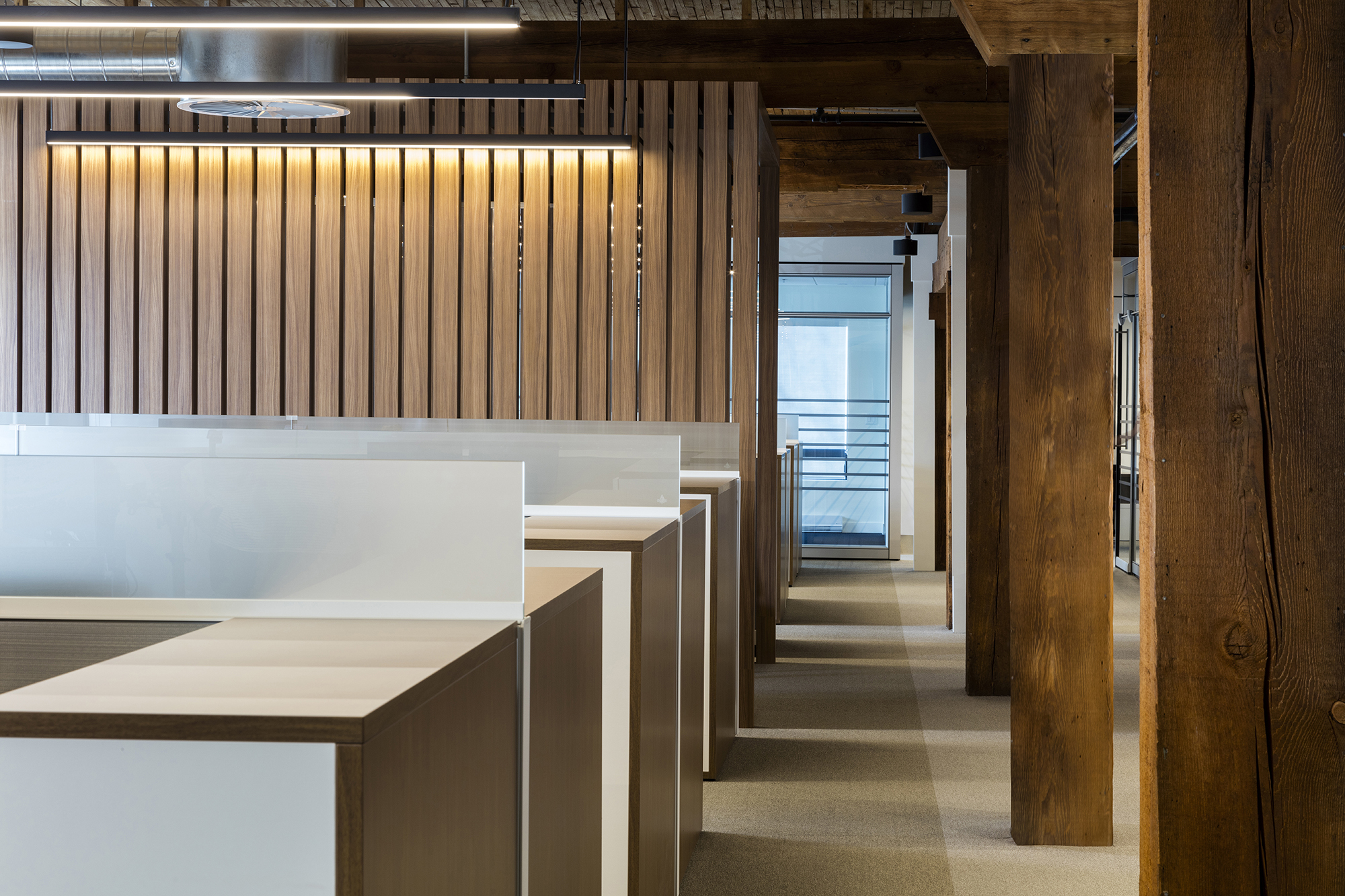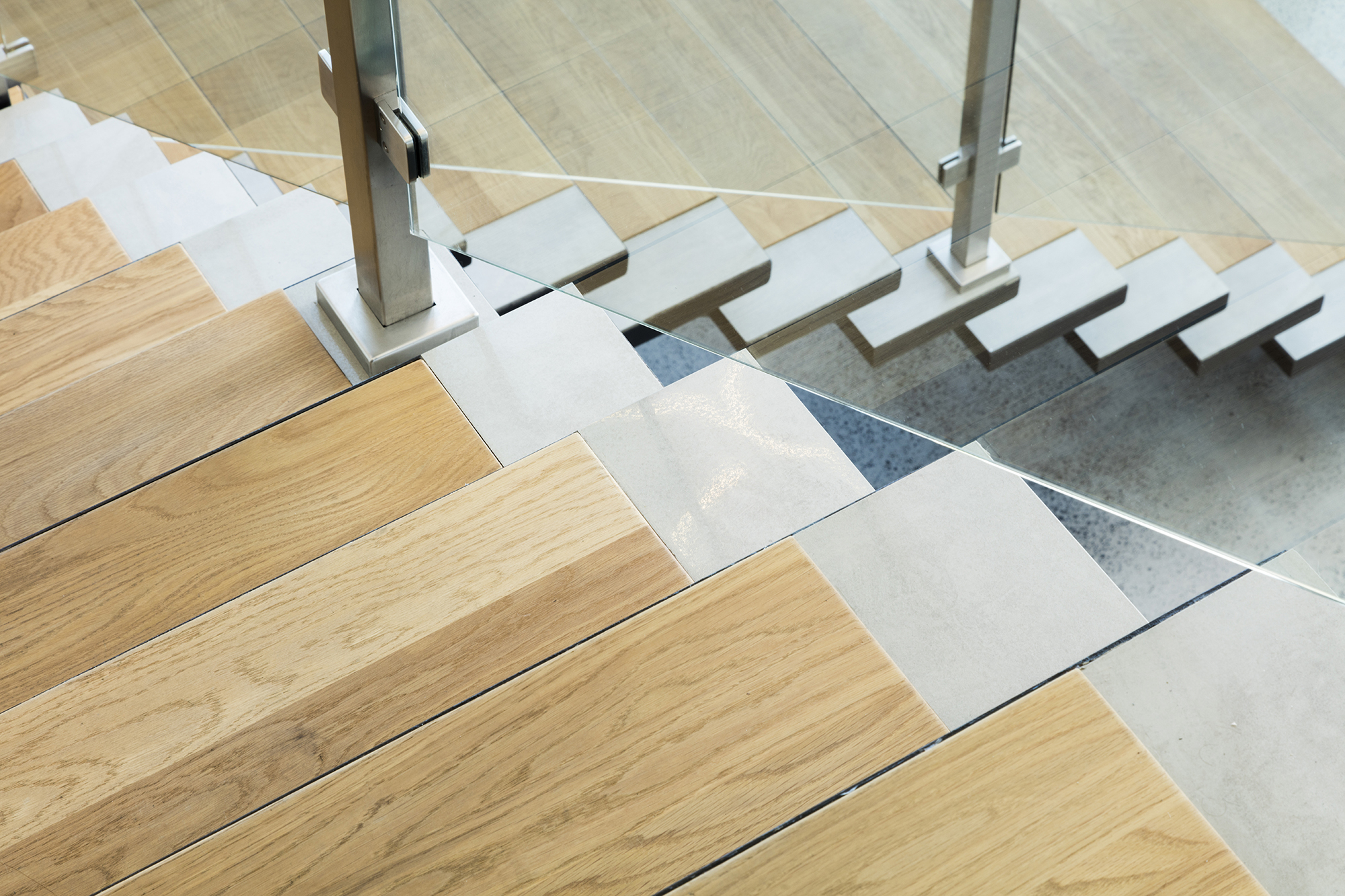 Raw oak is present throughout the design, bringing warmth to the space and creating an interesting contrast with the concrete. We integrated the unfinished wood in various architectural elements – the counters in the lounge, insertions in the steps of the main staircase, the wall and desk of the reception area as well as the edge of the concrete washbasin in the bathrooms. On the second floor, we also created the "hut", a wood structure that naturally creates a more intimate space for meetings within the open plan area. This structure also serves for impromptu gatherings or collaborative work sessions.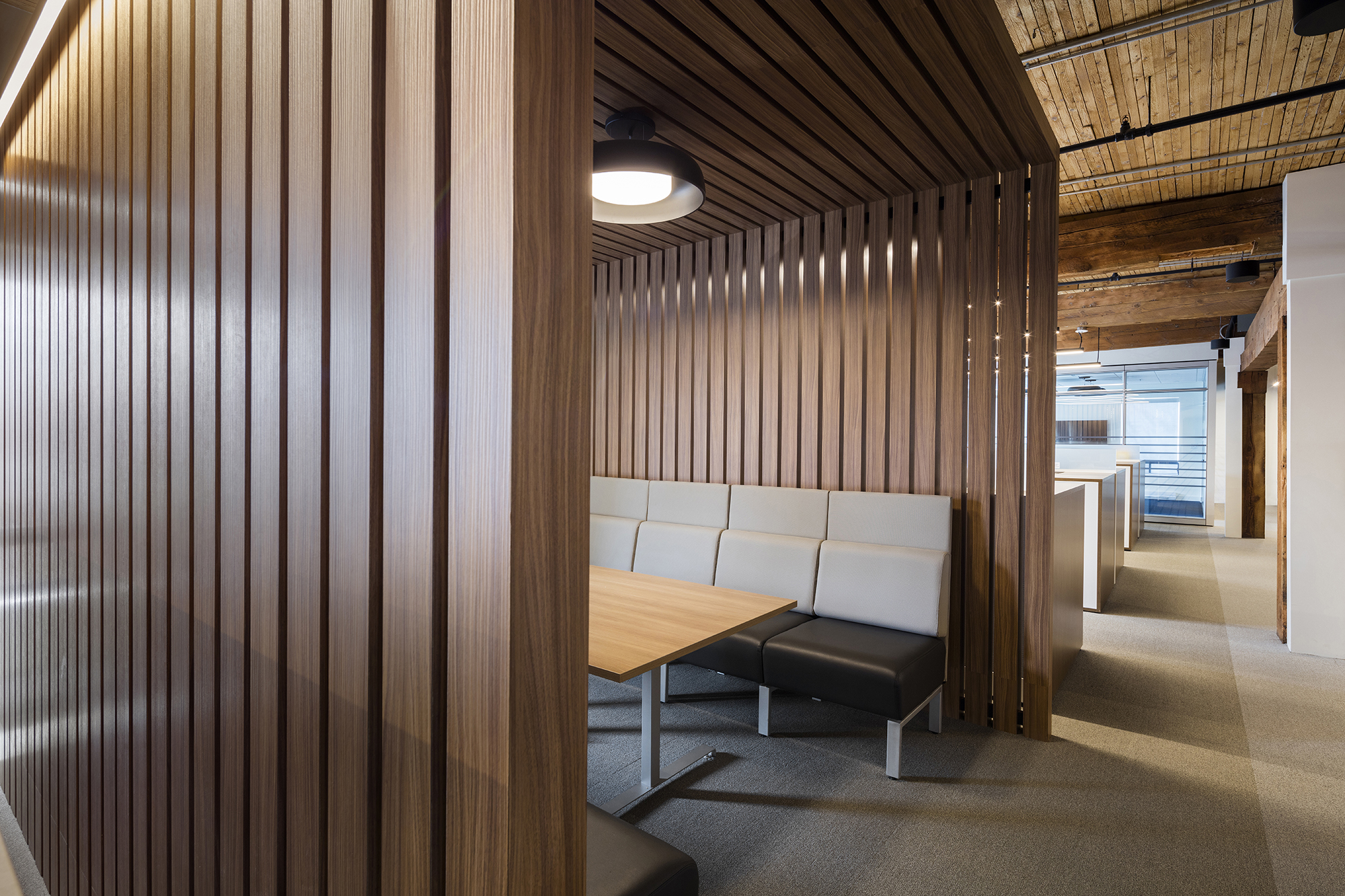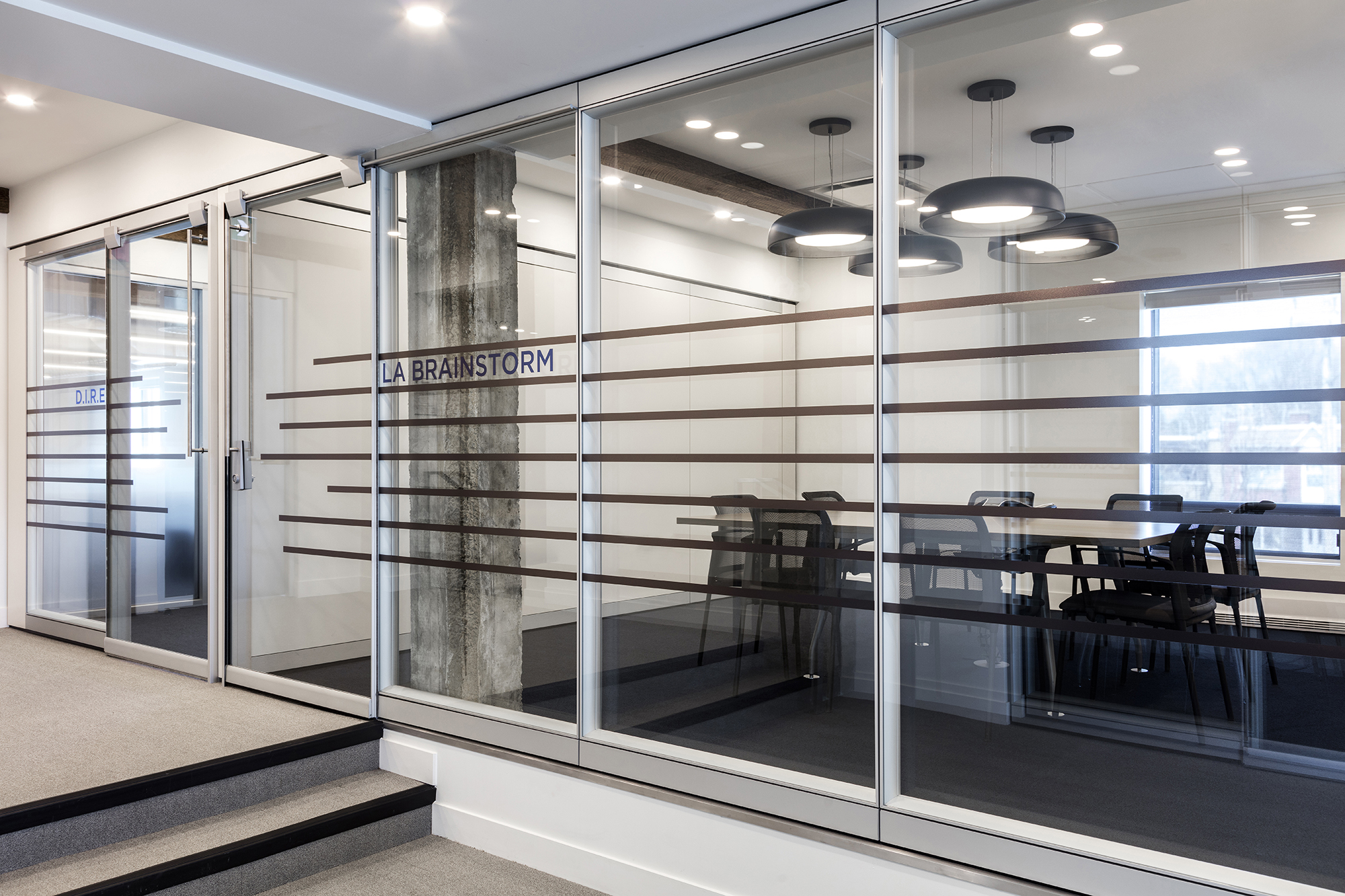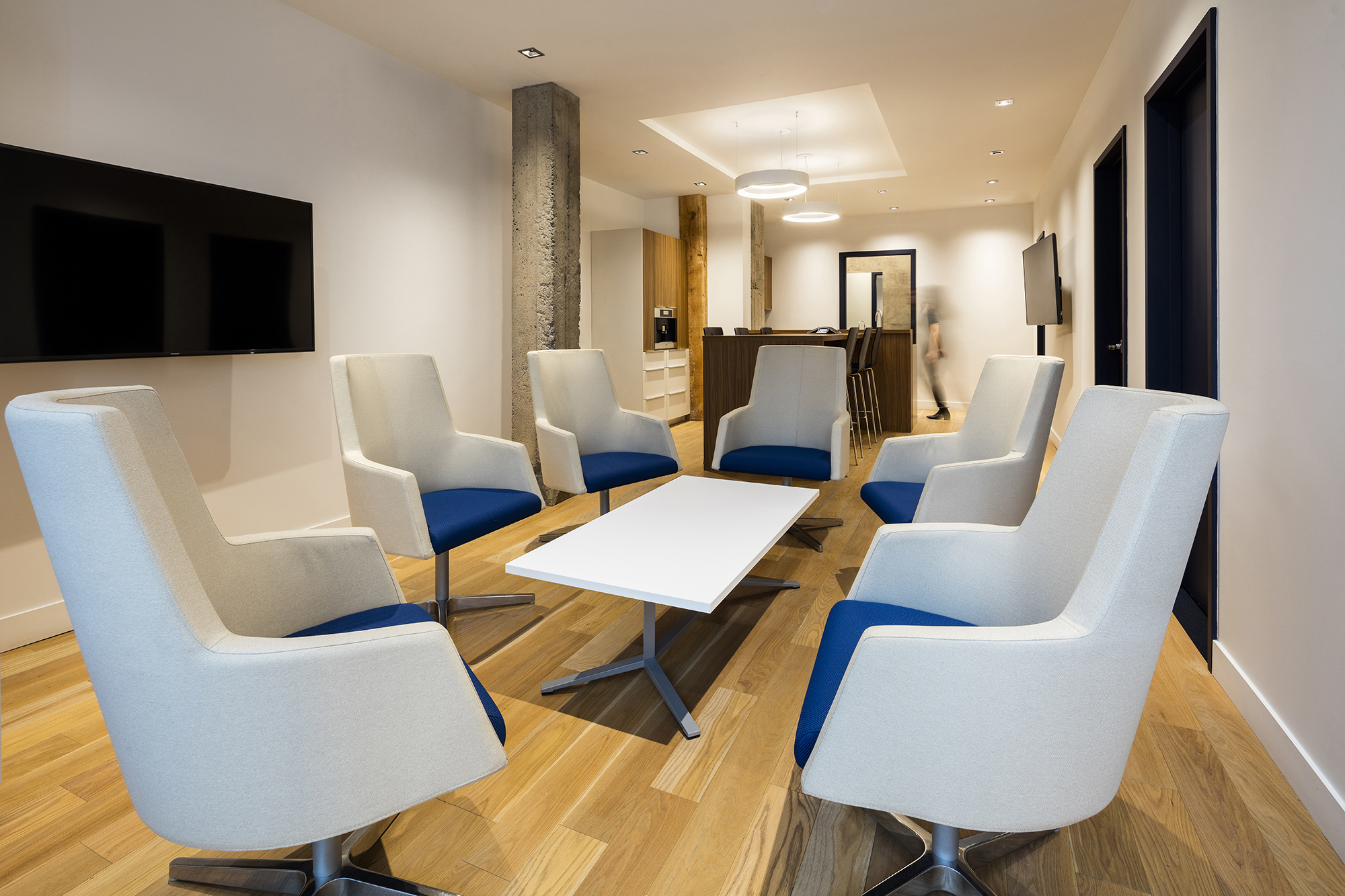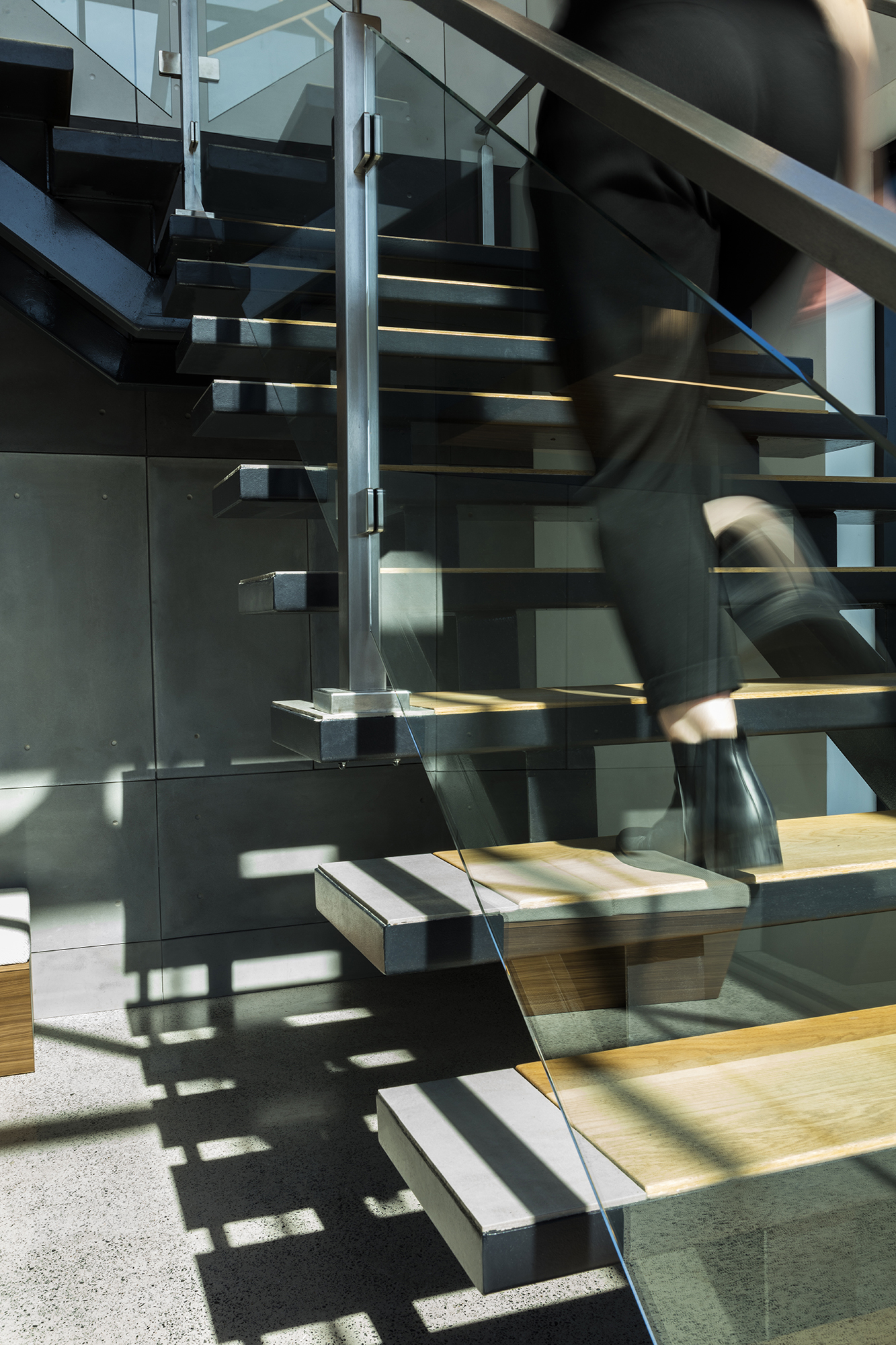 Client

Univesta
Type of business

Professional Services
Typology

Corporate
Project Surface Area

17 000 sq. ft.
Global budget

$1.6 million
Collaborators

Atelier B
Groupe Focus
Location

Montréal
Completion Year

2020
Award

Grands Prix du Design 14th Edition - Winner of one Gold prize and two Silver prizes
Photographer

François LeClair